A former shopaholic has ditched her "five to 10 items a month" bought clothing habit to become more sustainable by making her own garments – even using her fabric remnants to craft outfits for her toddler daughter.
---
Sharlene Oldroyd, 32, of Ballynahinch, County Down, Northern Ireland, made dresses for her Barbies and stitched her damaged teddies back together, after her mum Arlene taught her to sew as a child.
But when she failed to find fabrics she liked as she grew older, her sewing skills became redundant and, working in fashion as a visual merchandiser instead, she shopped until she dropped – adding at least five to 10 new items a month to her ever-expanding wardrobe.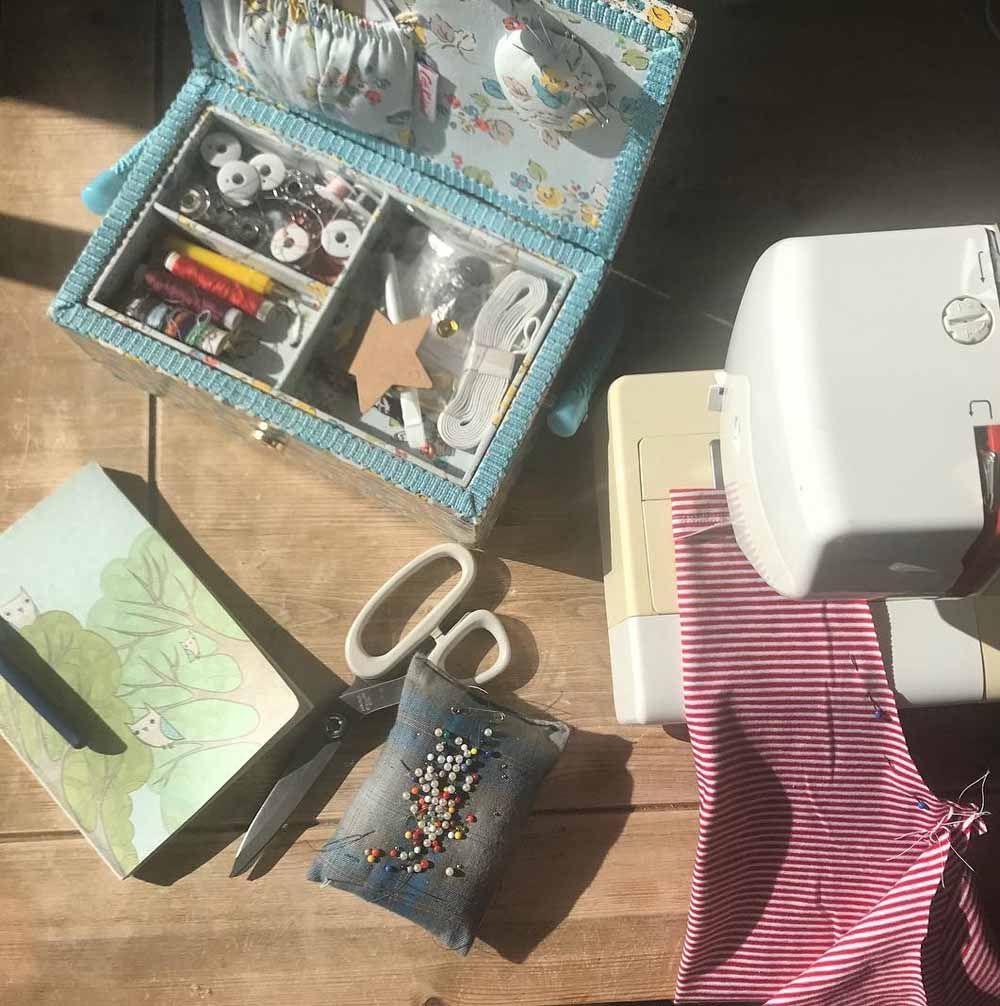 Sharlene's sewing supplies (PA Real Life/Collect)
Her interest in dressmaking was reborn when TV shows like The Great British Sewing Bee triggered a resurgence in sewing.
In the last 18 months, she has run up around 50 different outfits from scratch – including a stunning pink formal gown and her own take on the £39.99 Zara dress that became so popular this summer, it had its own Instagram account.
Sharlene, who has two children, Charlie, four, and Emily, two, with her husband Darren, 34, who works in sales, said: "I used to buy loads and loads of clothes, especially before I had the kids. Back then, I'd be buying around five to 10 new items a month, minimum. I don't know how much I'd be spending."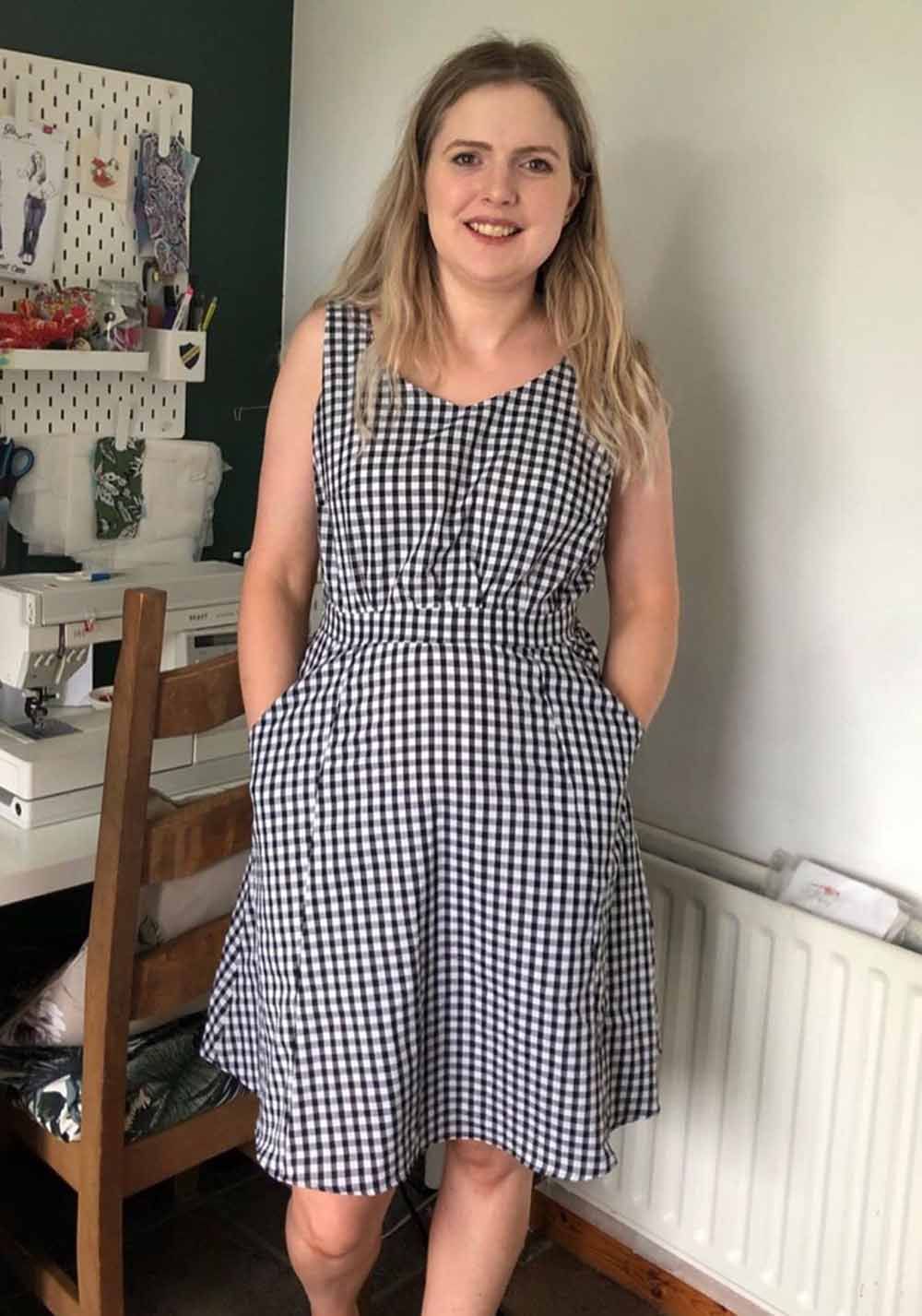 Sharlene in a gingham sundress she made (PA Real Life/Collect)
"Working in fashion meant it was easily done. You see all the new deliveries come in, and it's hard to resist," she continued.
"But now, I'd say a good 30 per cent of my wardrobe is handmade. Being responsible for my own fabric has made me think about how much is wasted and either burnt or sent to a landfill by big companies.
"This way, I get as much use as possible, even using the scraps to make clothes for Emily."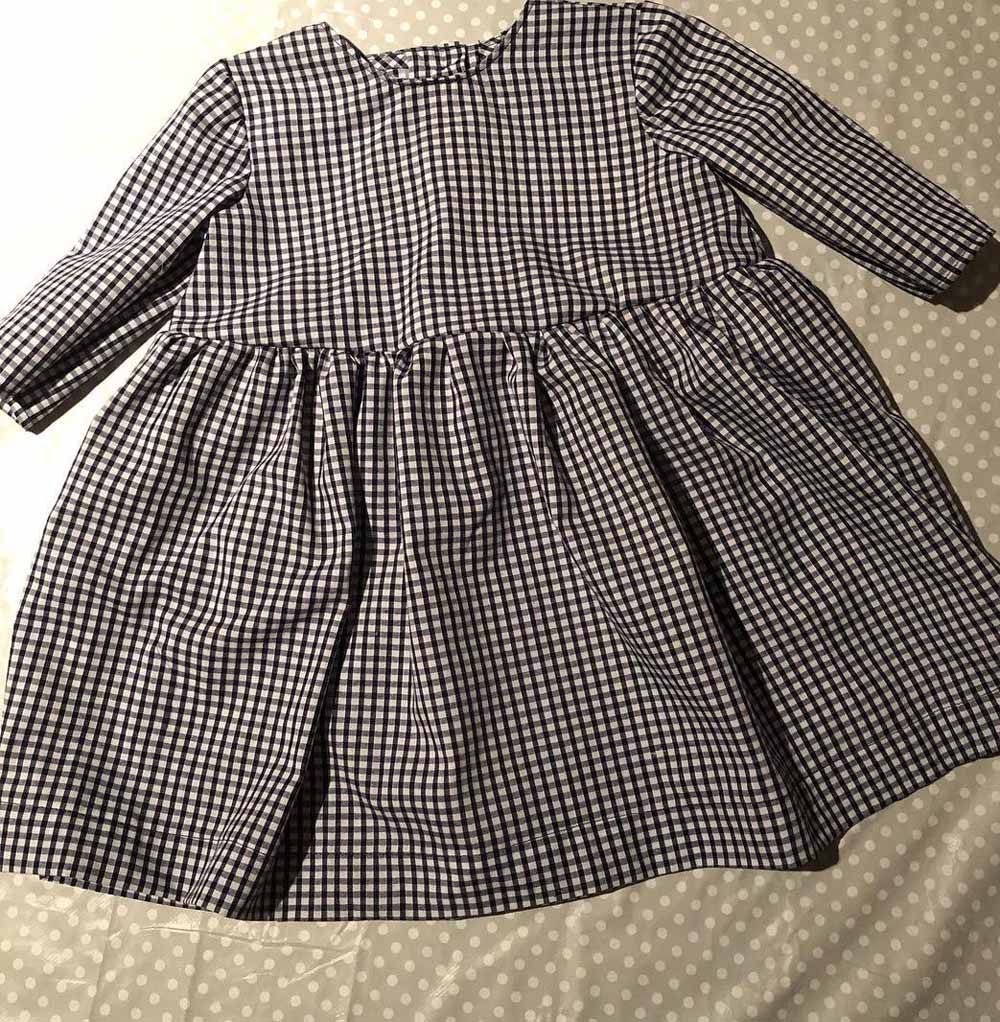 A dress for Emily in the same gingham fabric as Sharlene's sundress (PA Real Life/Collect)
Shown how to use a sewing machine as a child by her mum, a self-taught seamstress, when she was five, Sharlene began mending her soft toys and making dolls' clothes.
Aged around 17 she even began to make her own dresses for formal events like family weddings, before eventually going on to study fashion at Belfast Metropolitan College.
Despite her love of dressmaking, though, she found the choice of fabrics limited and so began buying clothes, rather than making them herself.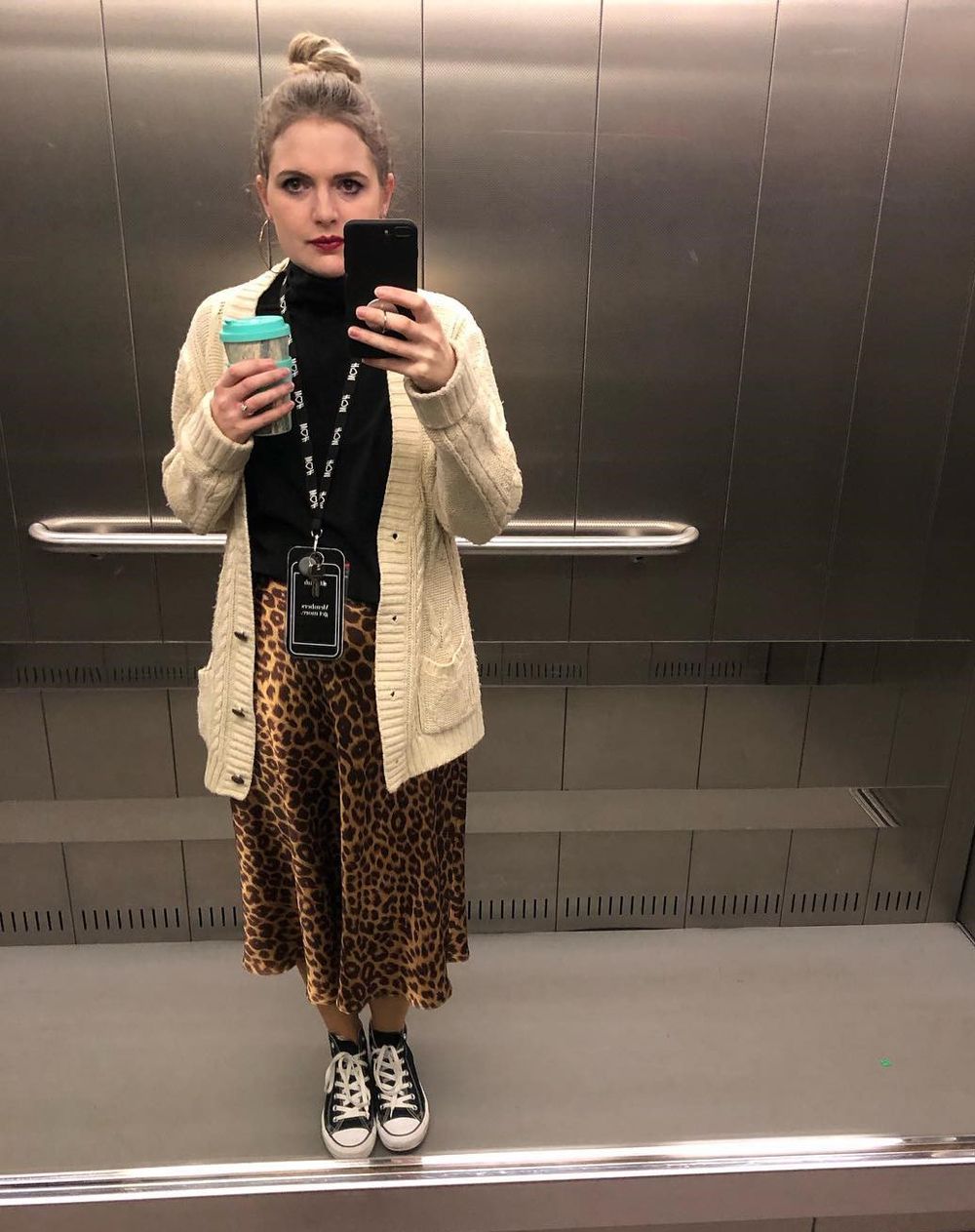 Sharlene showing a turtleneck top and leopard print skirt she made (PA Real Life/Collect)
She explained: "It was hard to get everyday fabric or patterns. Most of it was all for fancy formalwear.
"Because of that, I didn't sew much for a while, aside from the odd alteration for friends."
Then, after having her daughter Emily, she took to the internet, looking once again for sewing patterns – and discovered a huge resurgence, particularly on Instagram, in people sharing their creations.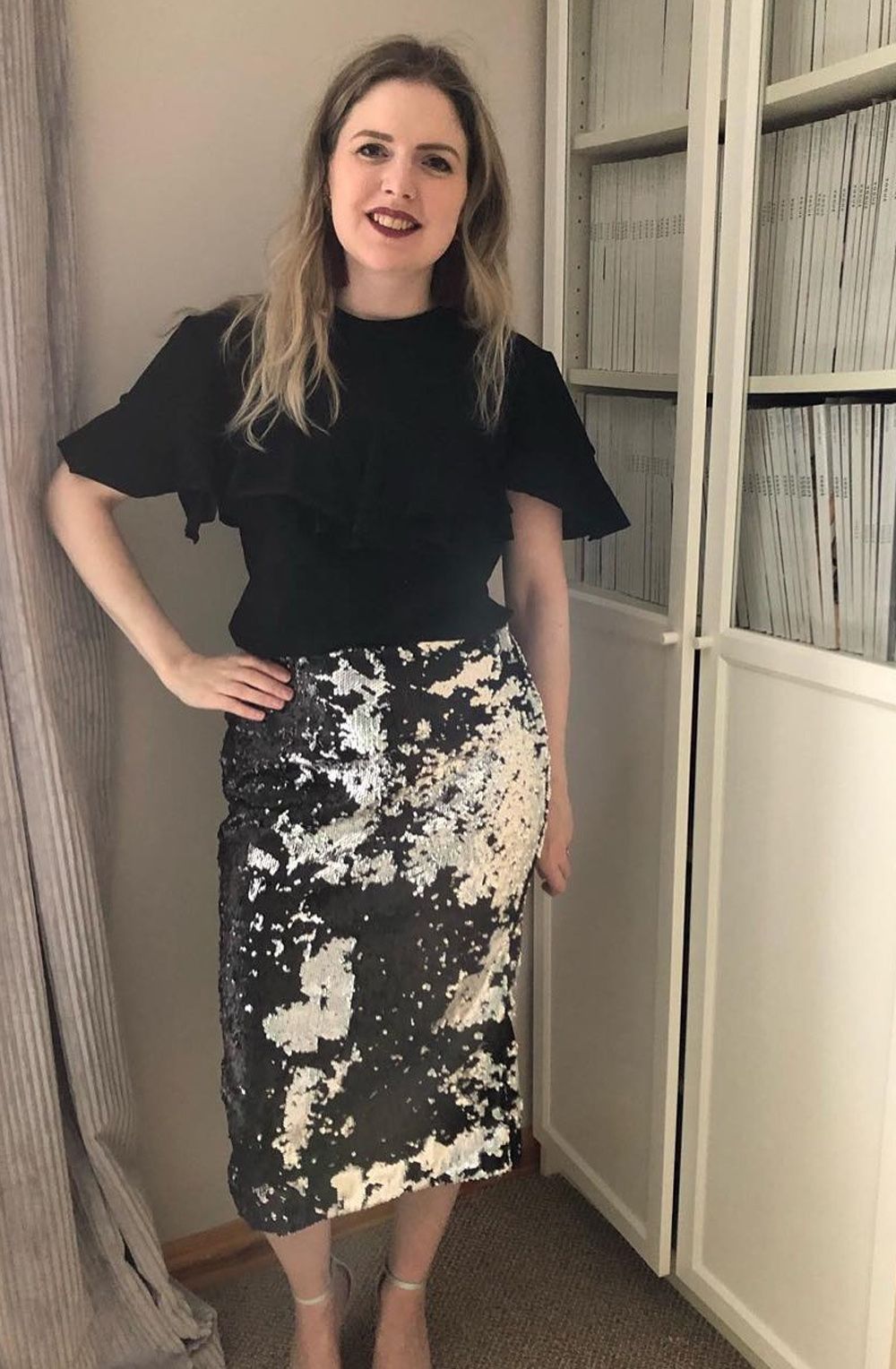 A ruffled t shirt and sequin skirt Sharlene made (PA Real Life/Collect)
She continued: "Dressmaking was clearly making a comeback, and people were making more everyday outfits – the exact kind of thing I'd wear – as opposed to all the really out there, formal gowns.
"It made me realise how much it had all modernised and come along. There's so much more available to work with now, and I think shows like The Great British Sewing Bee are definitely to thank for it."
So, around 18 months ago, Sharlene made her first creation in years – a wrap dress which she put together from scratch to wear on her birthday.
Love Your Clothes aim to improve the sustainability of clothing across its lifecycle. Why? Because the most signifi… https://t.co/WfBWM2liqV

— Love Your Clothes (@Love Your Clothes) 1568973422.0
Her love of sewing reinvigorated, she has since made a whole new wardrobe, and even outfits for her children.
Explaining her process, she said: "I will see something in a shop, or online that I like – Pinterest in particular is great – then set about trying to find a pattern to match and a fabric I like.
"You can get magazines of patterns, but there's lots available online too. Independent pattern makers will design their own, then you can buy them and download them as a PDF."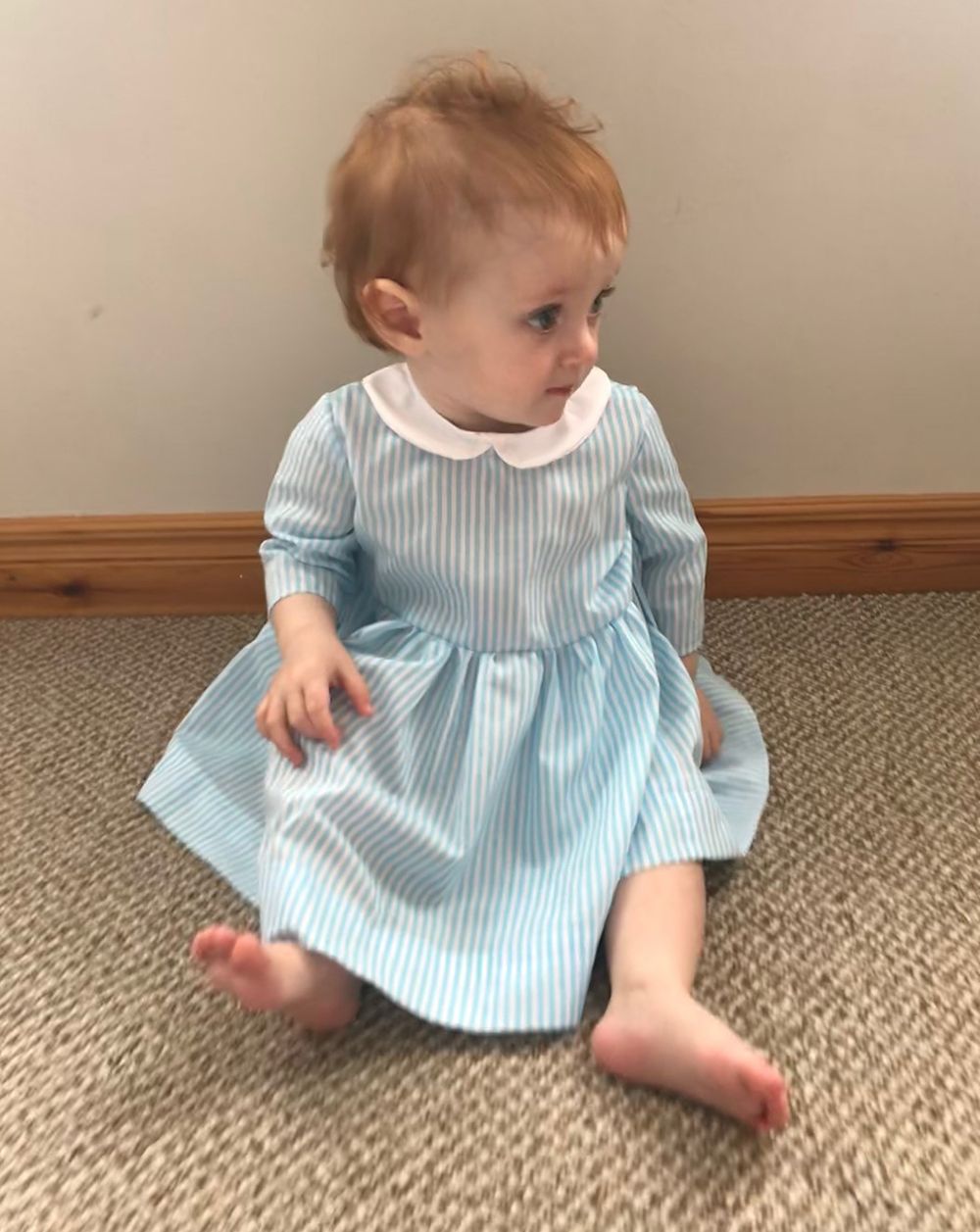 Emily in a dress that Sharlene made her (PA Real Life/Collect)
She added: "The funny thing is, that there is actually very little sewing involved. The thing that takes up the most time is all the prep – the measuring, cutting and pinning.
"You'll spend hours on that before you even pick up a needle."
How long Sharlene's creations take entirely depends on what they are.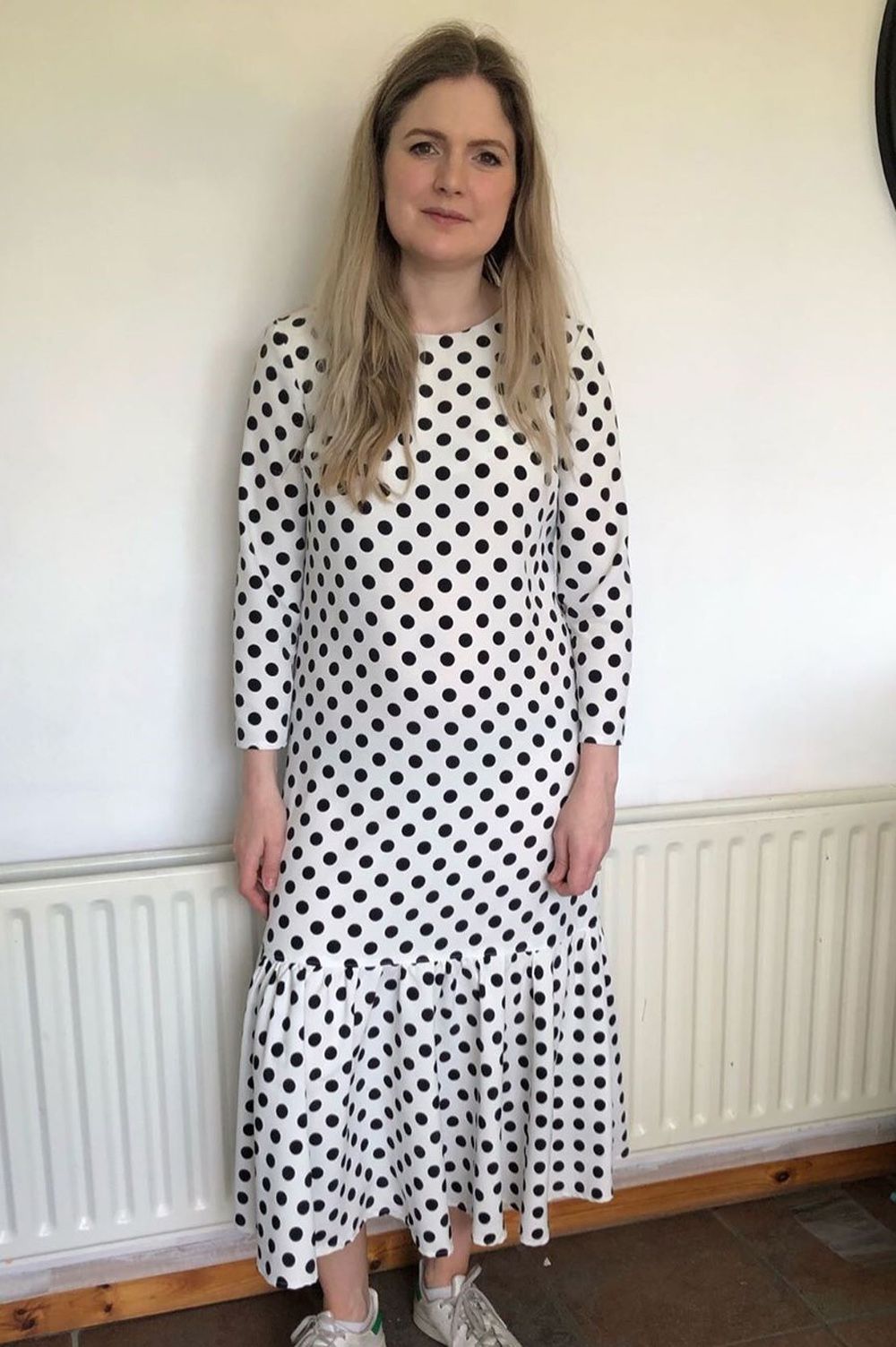 Sharlene's handmade version of the famous Zara dress (PA Real Life/Collect)
A plain t-shirt, for example, takes around three hours, while a more complicated item like a dress can take a few days, and coats a matter of weeks.
Cost-wise, again, things can vary, but she said that, having made everything from scratch with good quality fabric, they will last longer.
Plus, as her clothes are all tailor-made to her individual shape, she finds the fit far better than when buying off-the-rack on the high street, where sizes can fluctuate hugely.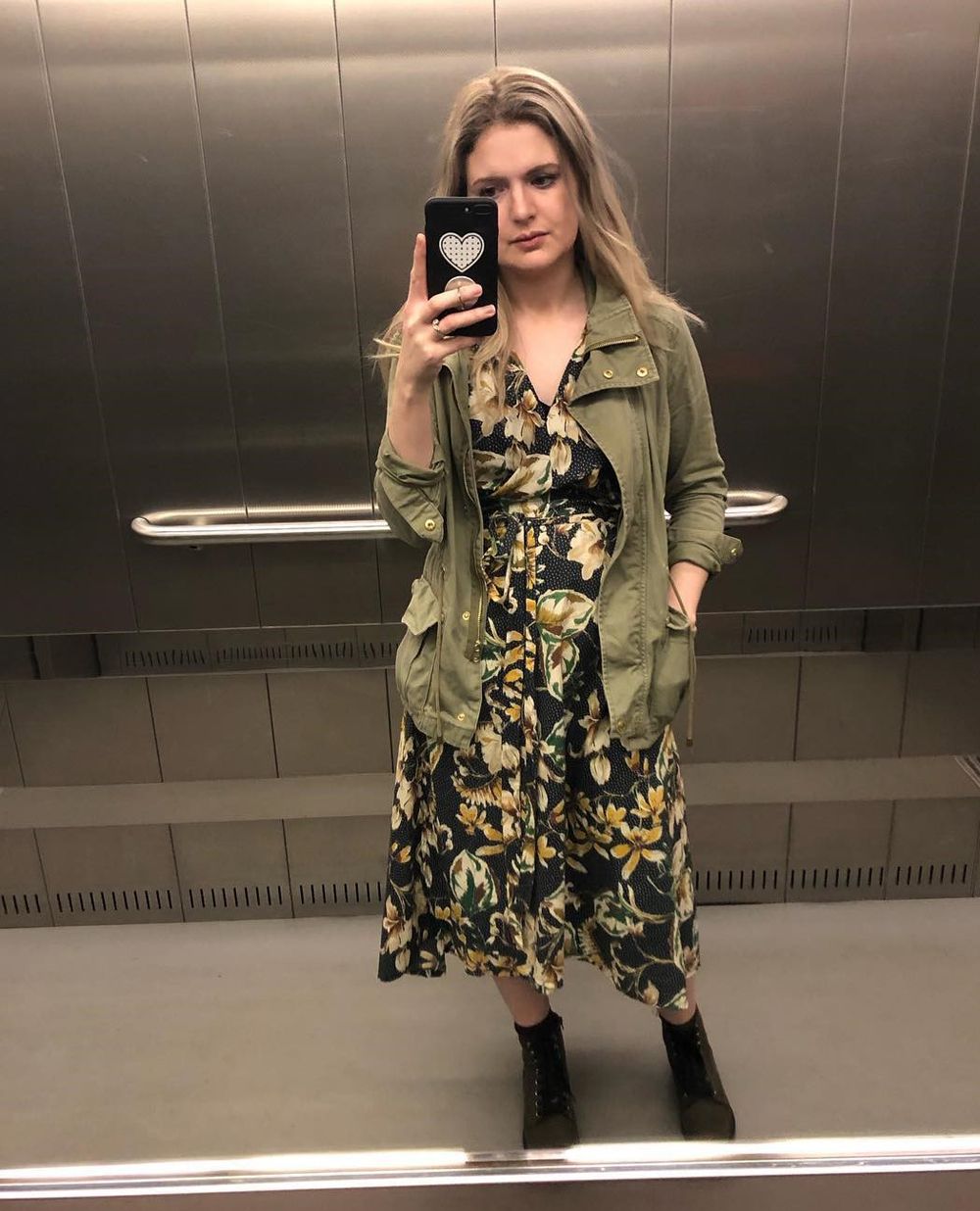 Sharlene in the first 'non-formal' dress she made for herself (PA Real Life/Collect)
"Cost always come down to the fabric you're using," she said. "You can make a dress for under a tenner, but if you're using real top-quality stuff that high-end designers use, that could go up to about £50.
"Still, that would cost you five times as much if you bought it in the shops.
"People can be surprised by the price when they hear, as they assume making everything yourself means it'll be dirt cheap, but as I use good quality fabric it doesn't fall apart after a couple of washes, like a lot of stuff in the ready-to-wear industry."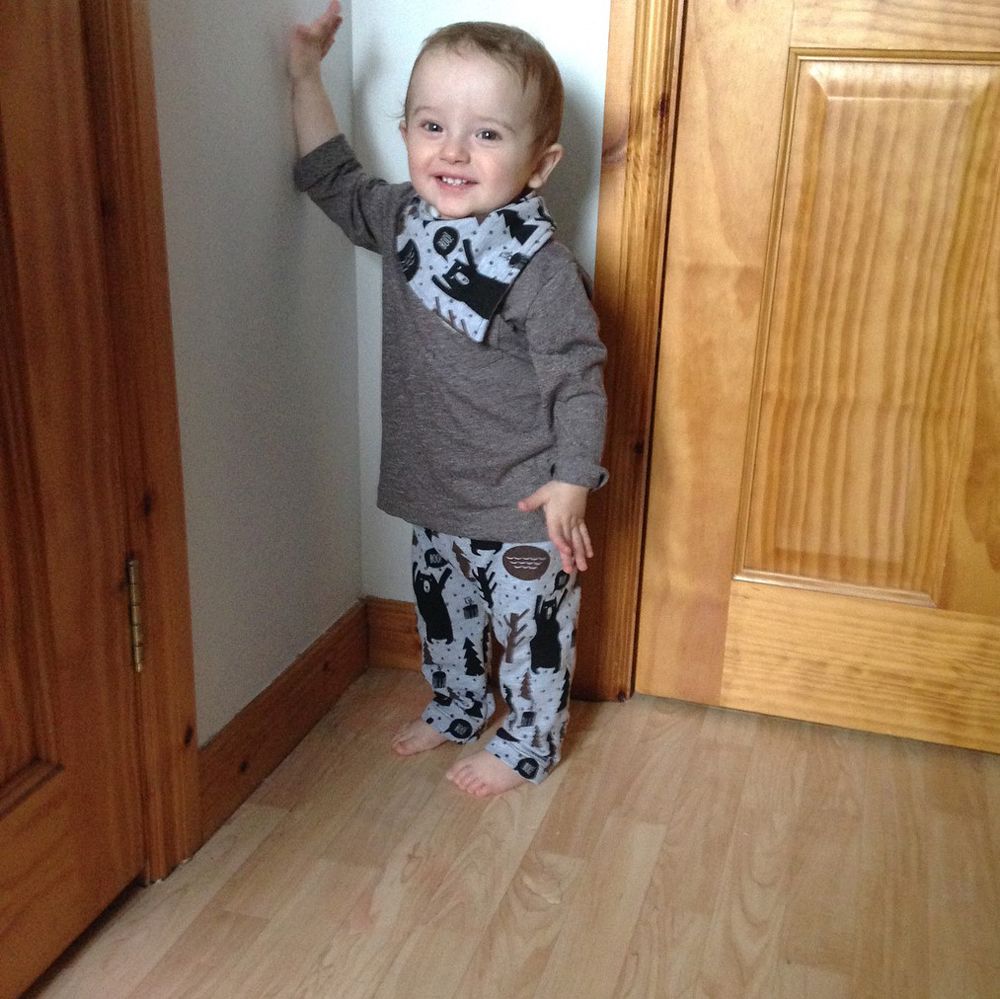 Charlie in leggings and a bib that Sharlene made him (PA Real Life/Collect)
"It'll last years, during which time I'd have replaced it again and again if I was shopping on the high street," she added.
"I take much better care of my handmade clothes, too, as I know the amount of time and care that has gone into them."
Since getting back into sewing, Sharlene has created more of a capsule wardrobe, getting rid of scores of items that she'd bought in her shopaholic days.
That, too, opened her eyes to the huge problem of waste within the fashion industry.
According to the charity Waste and Resources Action Programme, £140 million worth of clothing ends up in landfills every year.
Their 2017 'Valuing Our Clothes' report also found that the annual footprint of a household's newly bought clothing, along with its washing and cleaning, is estimated to be equivalent to carbon emissions from driving an average modern car for 6,000 miles and the water needed to fill over 1,000 bathtubs.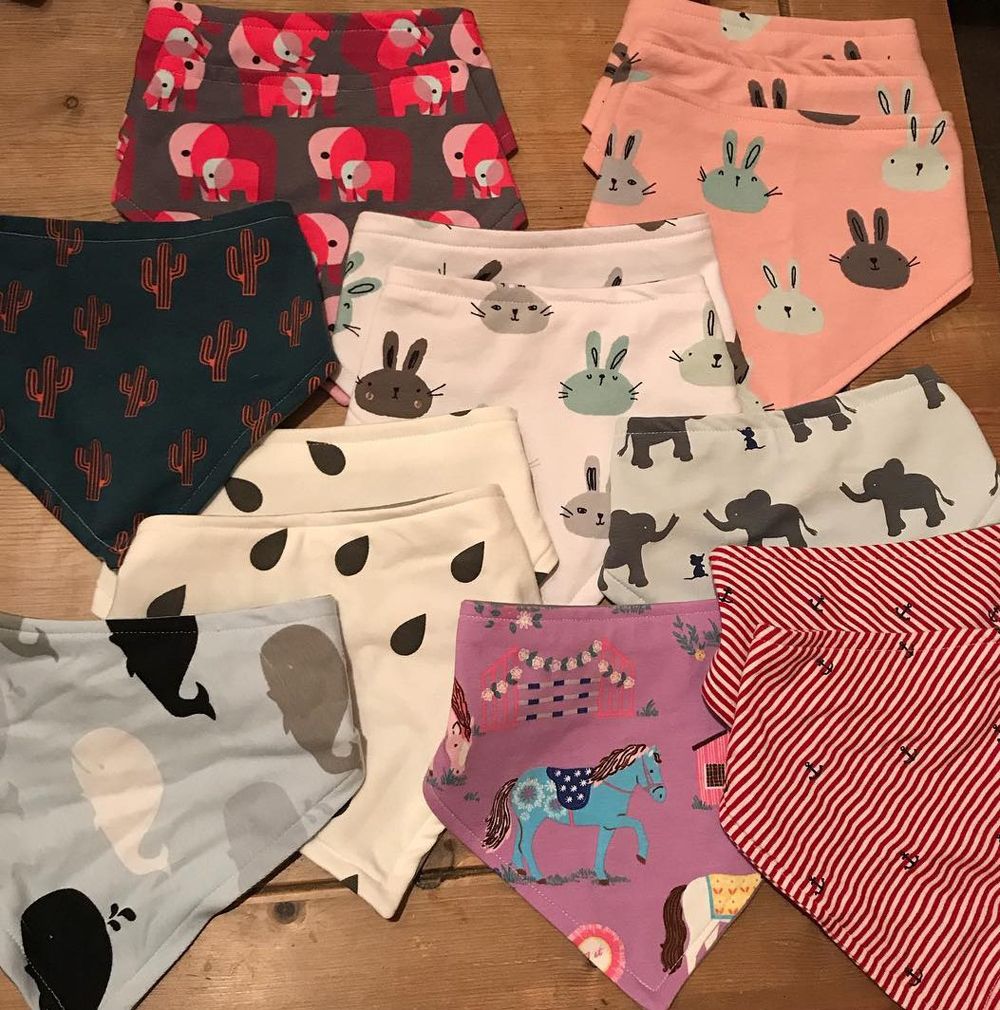 Bibs that Sharlene made for the children (PA Real Life/Collect)
Sharlene said: "I never used to think about it, but the sheer amount of clothes I got rid of when I was clearing out my wardrobe really opened my eyes.
"I thought about the environment and waste, and how much fabric from factories just either ends up being burnt or going to a landfill somewhere.
"Dealing with and being responsible for my own fabric makes me determined to be as sustainable as possible and to use as much of it as I can. Home-sewing isn't perfect, but in my mind, it's far better for the planet than the ready to wear industry."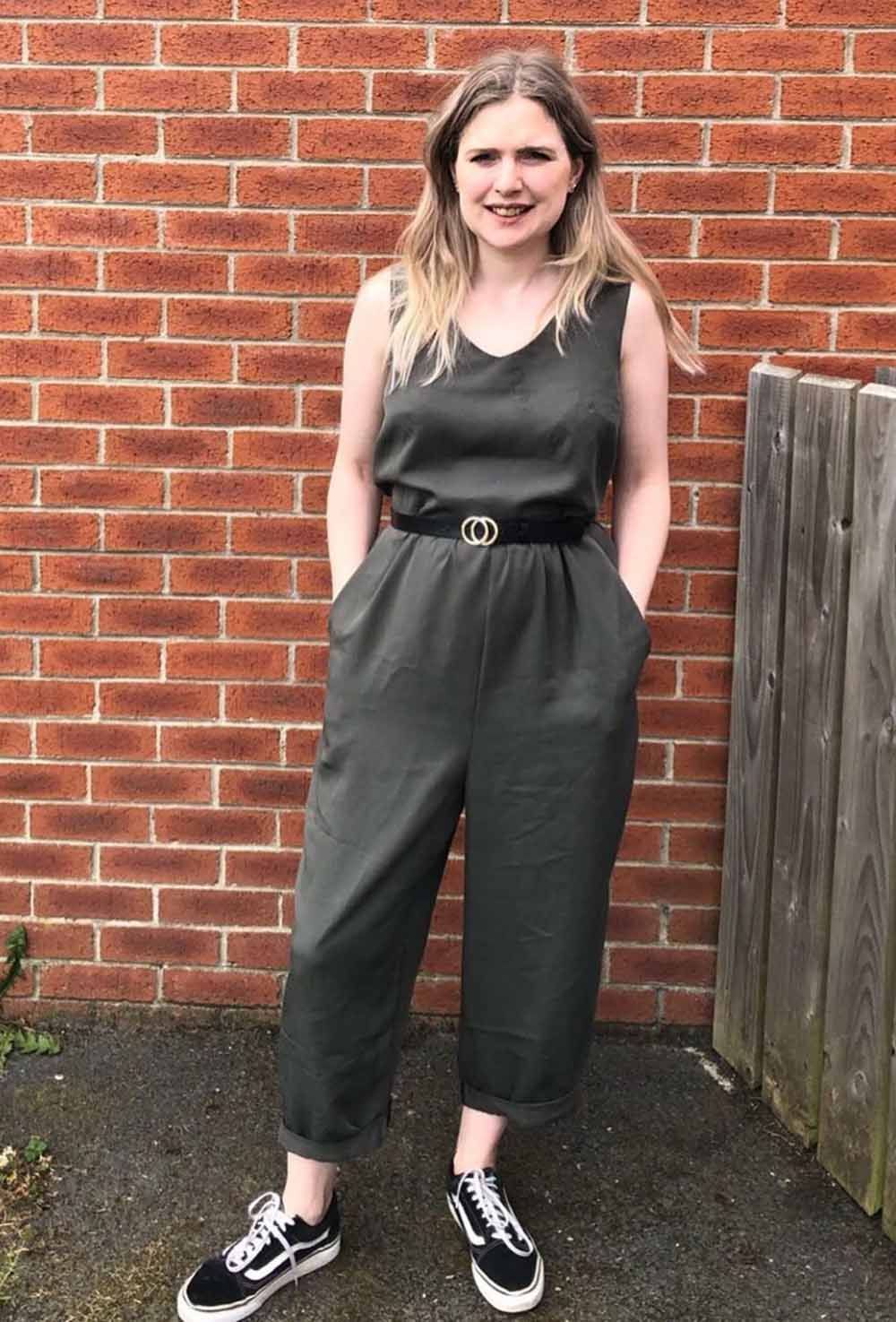 Sharlene in a jumpsuit she made (PA Real Life/Collect)
Thankfully, fashion companies are beginning to do their bit to create a more sustainable industry, and many sell on what's known as dead stock fabric – surplus rolls that would otherwise have been left in storage or disposed of.
"I've got some great dead stock fabric from huge designers like Gucci. It's the closest I'll ever come to owning a Gucci item," she laughed.
As well as adorable dresses for Emily and leggings for Charlie, Sharlene has made herself dozens of fabulous outfits.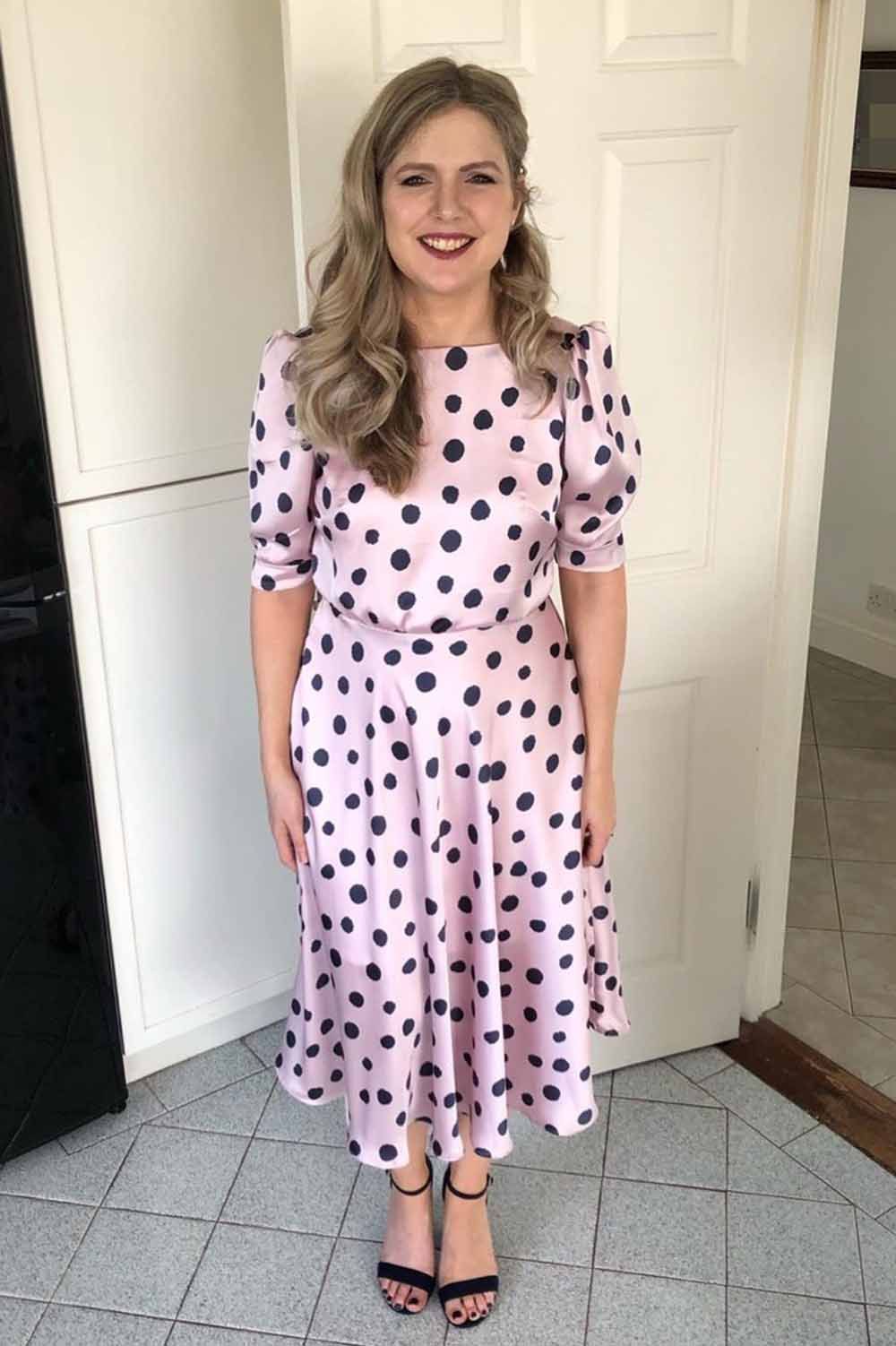 Sharlene's favourite creation – her pink and navy dress (PA Real Life/Collect)
Her favourite is a pink and navy gown she wore to a wedding, after designing the pattern herself.
She's also created her own version of the Zara polka dot dress that soared in popularity over the summer, as well as jumpsuits, skirts, coats, tops and jeans.
"There's such a feeling of pride when you finish making something," she said, adding that she shares many of her creations to Instagram, where she is part of a rising seamstress community.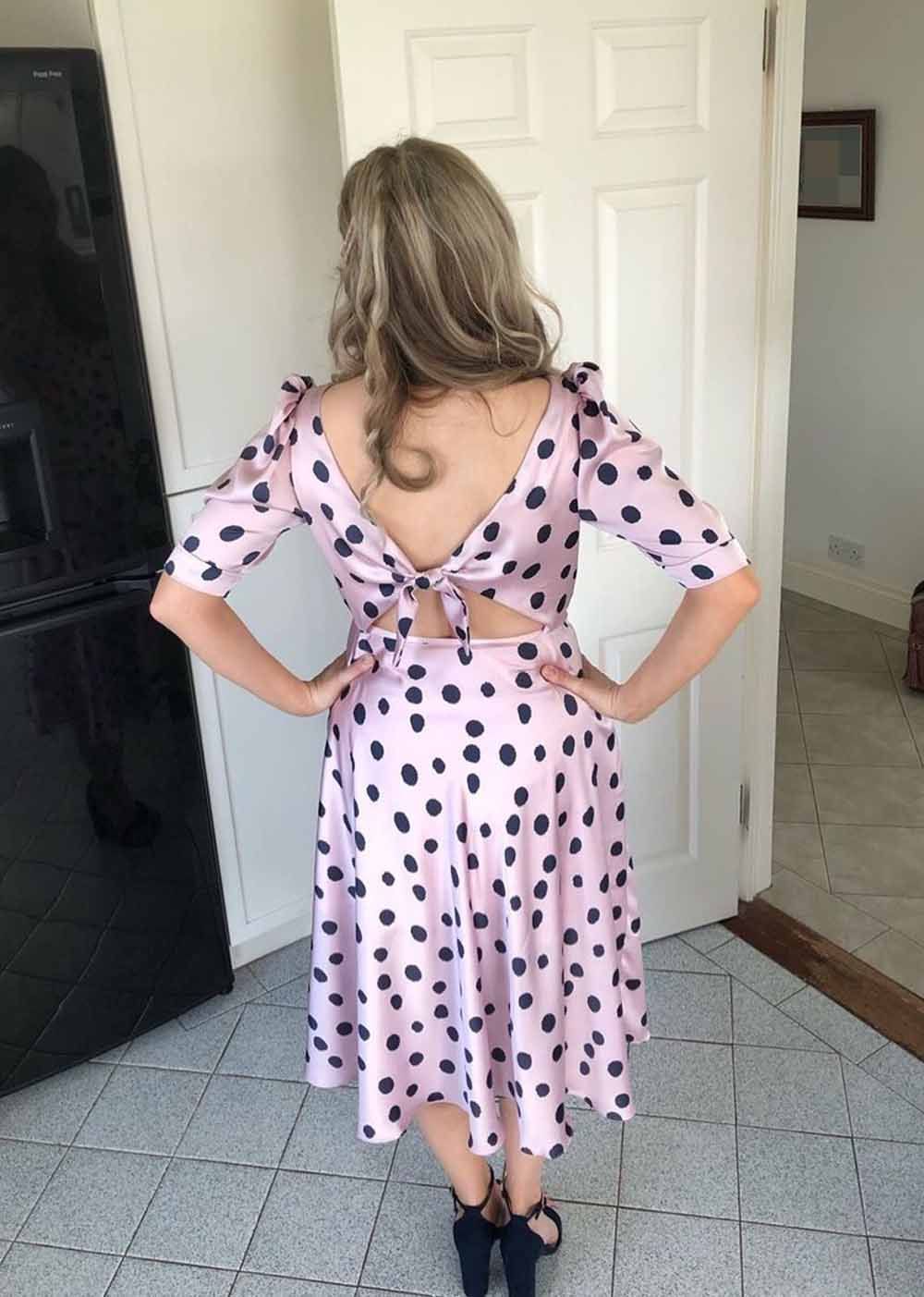 The back of Sharlene's prized pink and navy dress (PA Real Life/Collect)
"I try to sew for about 20 to 30 minutes a day. I'm at home with the kids a lot, so it's my way of relaxing, and keeping that part of me, who studied and loves fashion," she continued.
"I have a little desk in the corner of the dining room where my machine is all set up. It's nice, as I grew up in a house where the sewing machine was always out and ready, and now my children are.
"I very rarely buy anything new for myself – maybe one item every couple of months, if that. I still buy things for the children as they're growing, and I'd be constantly sewing if I was to try and keep up."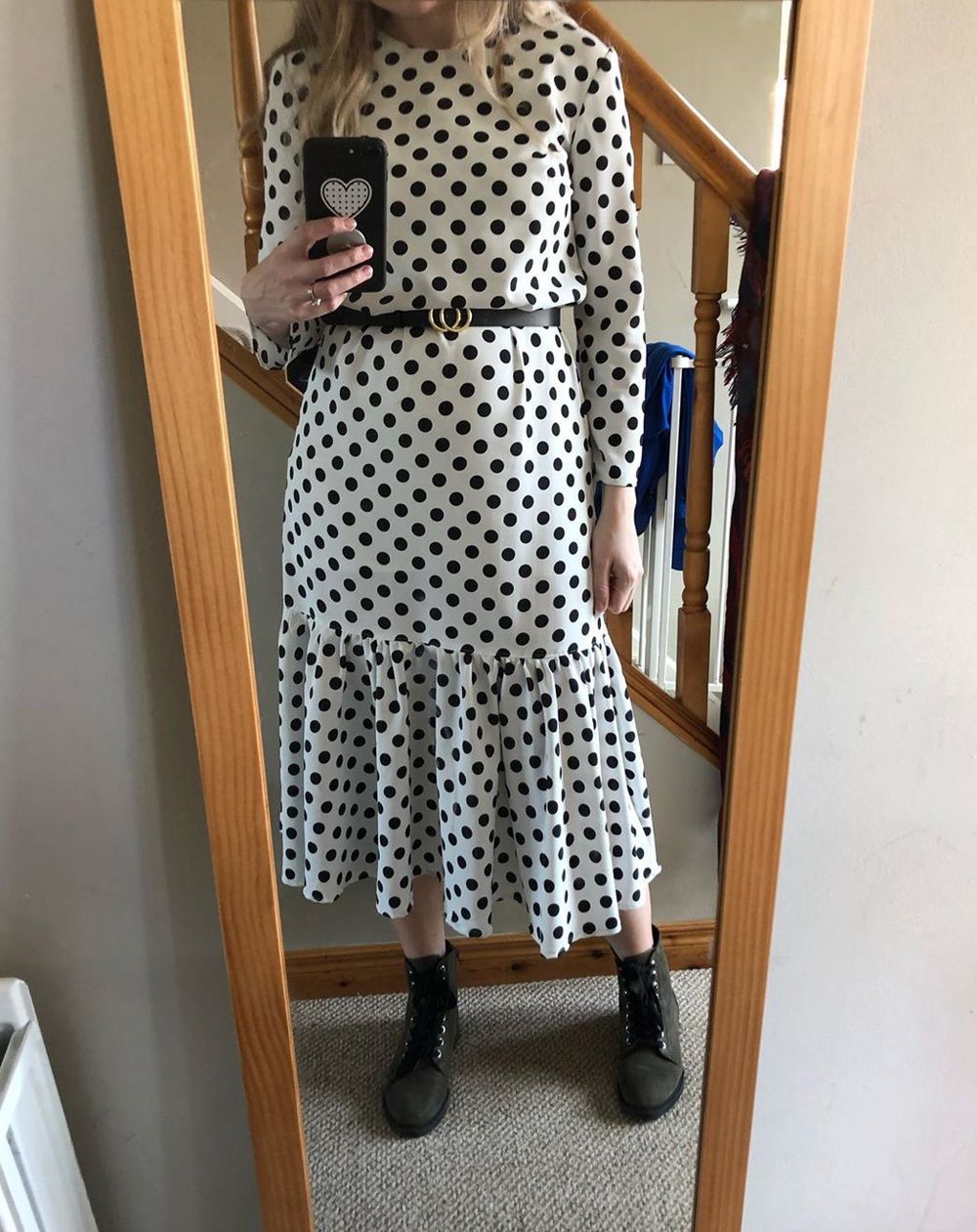 Sharlene's handmade version of the Zara dress that became so popular in summer 2019 that it had its own Instagram account (PA Real Life/Collect)
Reflecting on whether she will pass on her skills just as her own mum did, Sharlene concluded: "I will definitely teach the children to sew – if they're interested, that is, which I really hope they are.
"Charlie is already asking questions, as he's that bit older, so hopefully I can start teaching him soon.
"It's such a lovely activity and it'd be great to be able to do it as a family."