Well, the saga of Elon Musk and Grimes's baby name continues with a whole new chapter.
After finding out the bonkers and totally unpronounceable name these two crazy kids chose, X Æ A-12, runs afoul of California law they've changed the name a little bit to be compliant.
---
But while it looks more normal, it is actually even weirder, and the internet is losing its mind all over again.
Given Musk's weirdly intense dedication to flouting California law of late that saw him re-open a Tesla plant in defiance of local orders responding to the ongoing pandemic, it's perhaps unexpected that he and Grimes would comply with a mandate to change their baby's name.
But, change it they have.
The 12 is now a Roman numeral Xii and, well, the name is even weirder now.
For her part, Grimes prefers the new spelling.
As she told her Instagram followers:
"Roman numerals. Looks better, tbh."
Sure, whatever you say...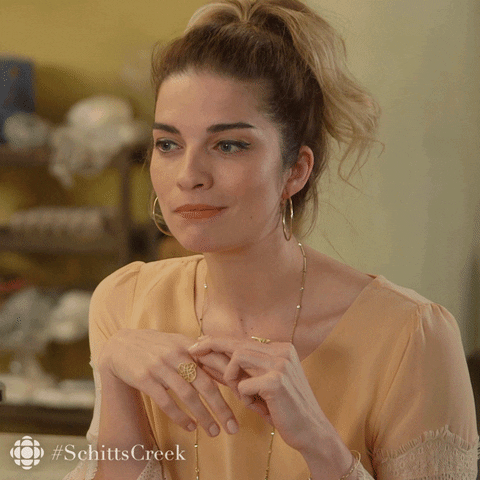 canadian ok GIF by CBCGiphy
Born May 5, Musk and Grimes's little bundle of joy has been a fixation of the internet ever since.

After the inital furor over his bizarre name, next came Elon and Grimes's weirdly public Twitter spat about Grimes's clear-as-mud explanation thereof, followed by Grimes's mom dragging Musk on Twitter for his bizarre tweet "blaring [Men's Rights Activist] bullsh*t" in the wake of Grimes's difficult labor and delivery of X Æ A-12.
Er, X Æ A-Xii, that is. Has any infant caused so much controversy in such a short amount of time?
Naturally, Twitter went haywire all over again with this new name announcement.
There's still one small problem.
Old English character Æ is not part of the standard modern Latin alphabet—what you see on a standard American QWERTY keyboard. Vital records software in most states and at the Social Security administration is based on what was present on typewriters which became what was on computer keyboards.
While computers now have the capability to add multiple character accents and variations and special characters, states and the federal government have not updated their software to make the changes.
The California legislature has addressed changing their law to accommodate Hispanic names that use special characters with the modern standard Latin alphabet, but the bills have not passed into law.