Former American Idol winner Just Sam admitted they went back to busking on New York City subways after struggling to find fame and winding up broke.
Just Sam—a singer/songwriter from Harlem—won American Idol in 2020 after receiving the most votes from viewers.
The eighteenth season of the show was forced to suspend production due to the pandemic and resumed with contestants filming from their homes.
Prior to American Idol, Just Sam had been making a living singing on New York's MTA subways.
Now the singer is back to seeking donations from NY commuters after struggling to make ends meet.

In a since-deleted caption for a post featuring them singing Ariana Grande's "Almost Is Never Enough" on a subway platform, Just Sam wrote:
"Back in 2021, I was super embarrassed to be going back to the trains."
They added:
"I didn't want people to know that I legit needed the money & I didn't want people to know that it wasn't optional."
The British tabloid paper The Sun previously reported on Just Sam's career status.

"I was disappointed in myself for allowing myself to fall so low after winning 'Idol,' but then I had to take it easy on me and remember that I started my journey with 'Idol' at 20 years old."
"Not even knowing anything about Hollywood or the music industry."
Fans assured Just Sam they were not a failure.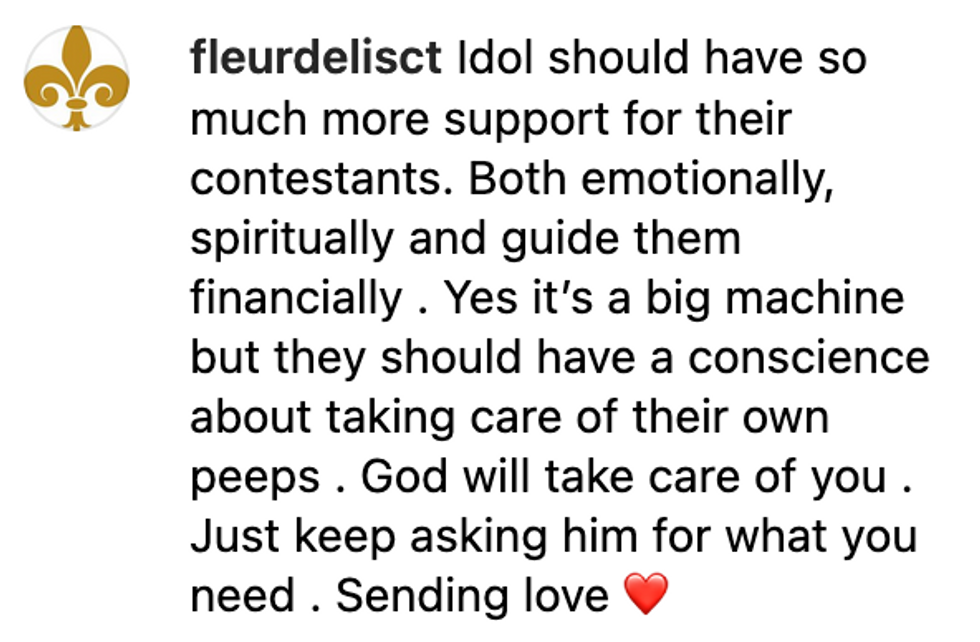 @samanthadiaz/Instagram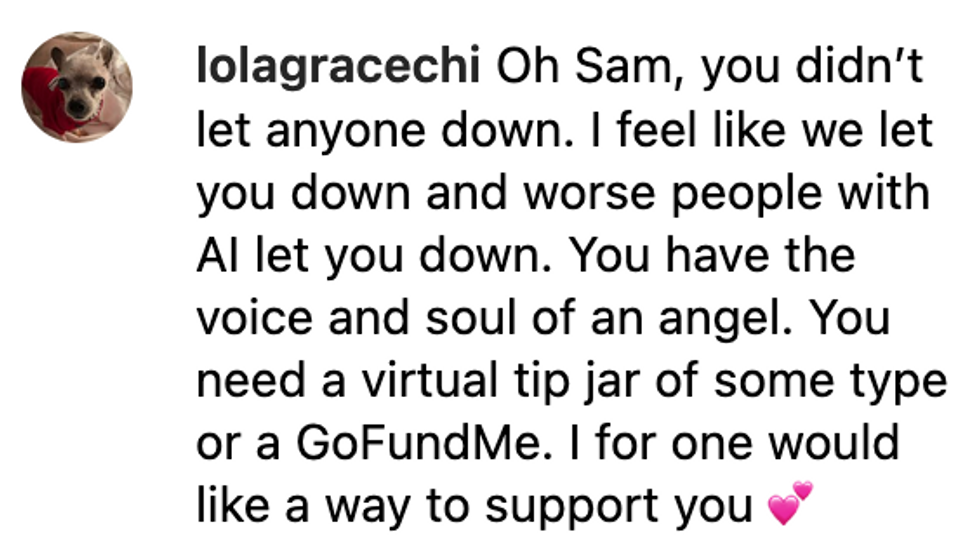 @samanthadiaz/Instagram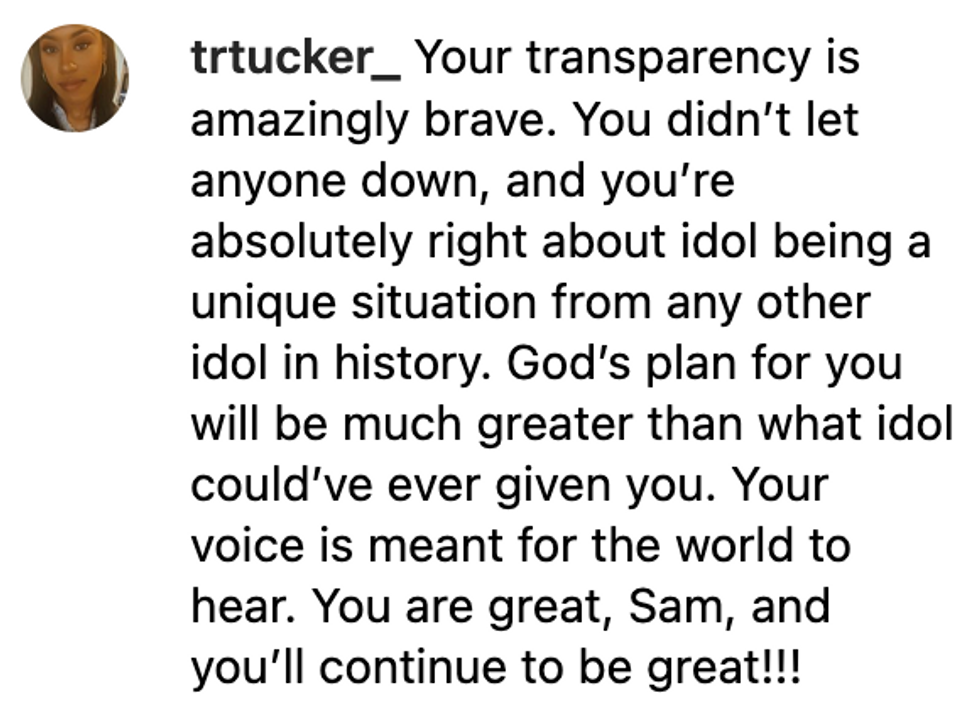 @samanthadiaz/Instagram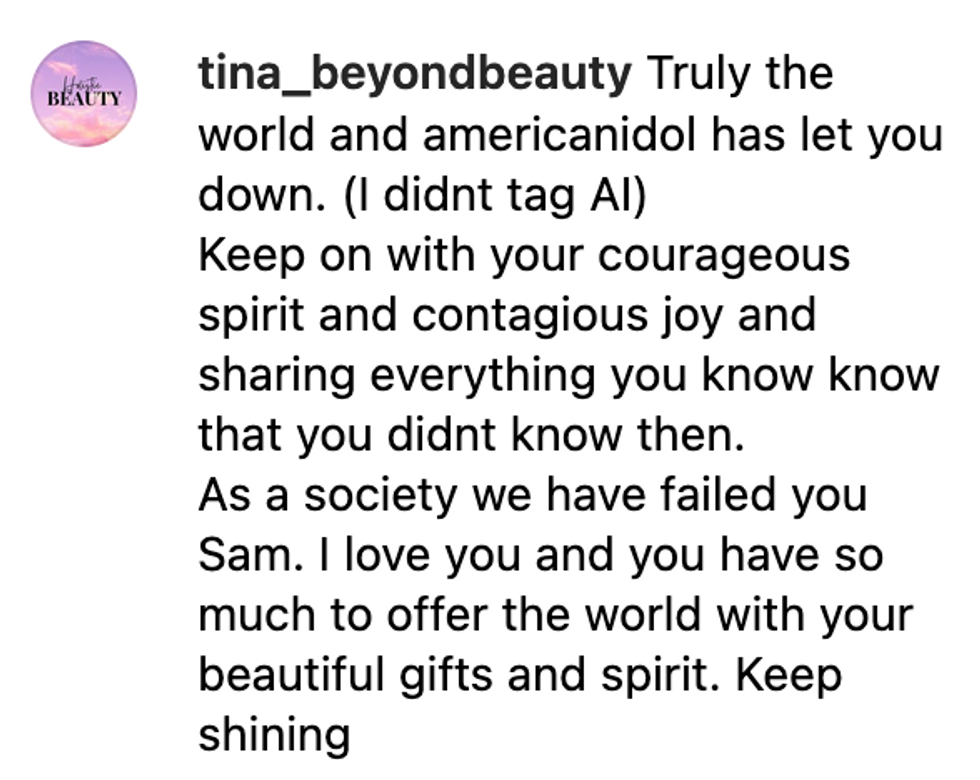 @samanthadiaz/Instagram

@samanthadiaz/Instagram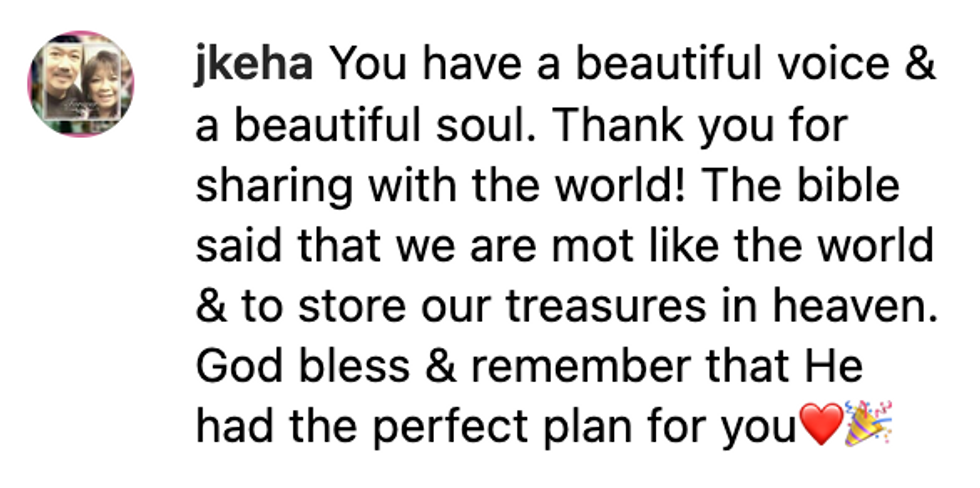 @samanthadiaz/Instagram

@samanthadiaz/Instagram
After being crowned the winner of American Idol, Just Sam signed with Hollywood Records but split from them without releasing any albums.

In 2022, they explained the reason for leaving.
"I thought it was gonna be easy. Just go to the studio, record, put out music, and that's not how the world works."
"That's not how the industry works. It takes time, it takes money that I don't have. It takes patience."
Just Sam paid the label an undisclosed amount to claim the already-recorded music and wound up broke after investing in themselves.
They added:
"I'm putting out music when I can and when it's ready."
"It's just hard because I'm coming out of pocket and have bills to pay. And American Idol is not going to pay my bills."
"I have to pay my rent. I have to make sure that I'm eating everyday, which is hard to do."
According to Just Jared, the singer said:
"I am making music. I just cannot afford to release music, because mixing and mastering music costs a lot of money."
"And I invested in myself and ended up broke. That's the truth. Not broke, broke―like I'm living."
"I have my own place."