Let's just keep it real: After more than a year of self-isolation during the pandemic, everyone is a little bit "horny on main," as the saying goes. And that apparently includes iconic film star and talk-show host Drew Barrymore.
It seems Barrymore might be having her own personal "hot vaxx summer" because she's out here openly lusting after Leonardo DiCaprio in these public internet streets--and on a post about climate change, no less!
Barrymore slid into the comments of an Instagram post of DiCaprio's and left a thirsty message for her fellow movie star that has left fans of both stars absolutely screaming.
In the post, DiCaprio shared a series of graphics from the United Nations with dire warnings about the rising global temperatures and the potential repercussions of different levels of warming of the Earth's atmosphere. Not exactly the stuff of romance.
But leave it to upbeat, ever sunny (no pun intended)--and apparently very horny--Drew Barrymore to put a positive spin on a negative.
After commenting to thank DiCaprio for using his voice for the cause, Barrymore came back to DiCaprio's post to, well, openly flirt with him:
"You should be the only hot one, and not our planet!"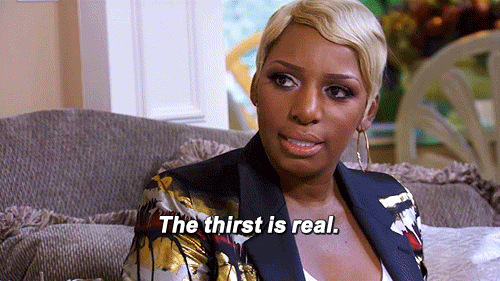 the thirst is real GIF by RealityTVGIFsGiphy
So is there a post-pandemic love connection happening between these two stars? According to a segment on Barrymore's talk show The Drew Barrymore Show, the two do know each other well enough that Barrymore has actually been to DiCaprio's house.
And Barrymore is freshly divorced from her third husband, actor Will Kopelman. The foundation for a hook-up has definitely been laid, so to speak!

Except for the fact that DiCaprio has been with model and actress Camila Morrone for more than three years and has a long history of dating women half his age. But still!
Those minor details certainly didn't stop fans of the two stars from egging Barrymore on in the comments.


@blessthismesswithruheandtess/Instagram

@miatheflaxensaxon/Instagram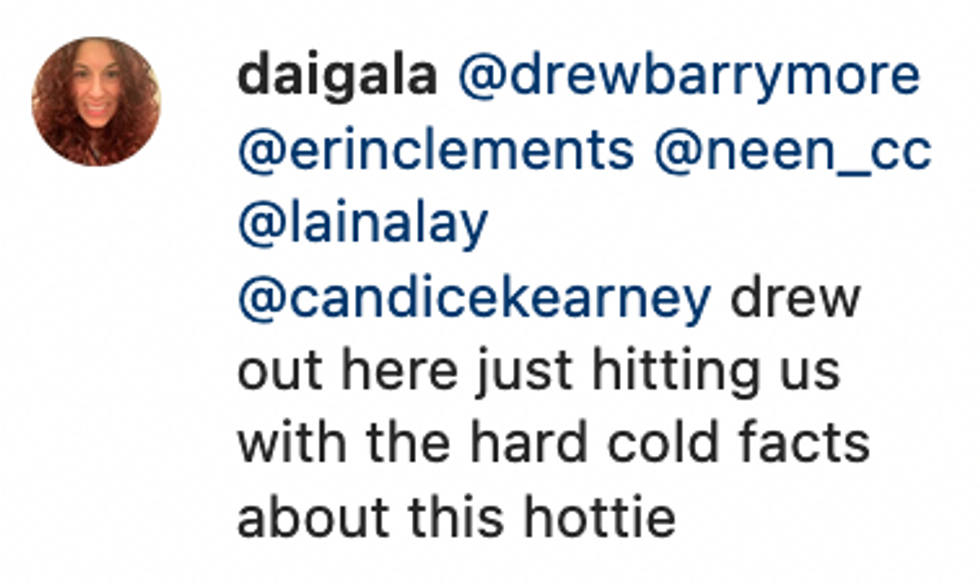 @daigala/Instagram

@queenderekcshepherd/Instagram

@katiecmayers/Instagram

@umang.sharma21/Instagram

@mrsamandabrown/Instagram

@velour_cat/Instagram

@burnthepast/Instagram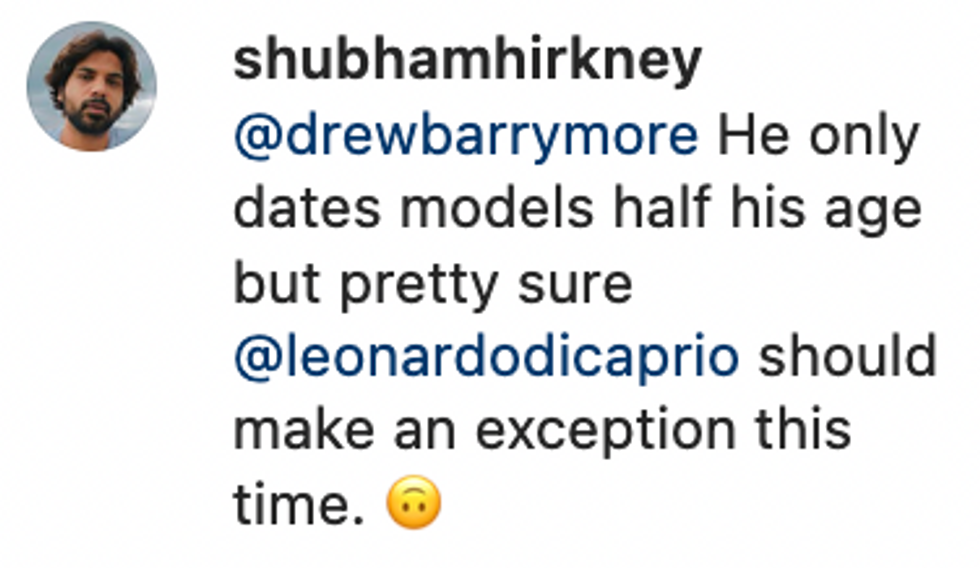 @shubhamhirkney/Instagram
Hey, as the saying goes, you miss 100% of the shots you don't take!