Florida Republican Governor Ron DeSantis was widely mocked online after a resurfaced campaign photograph raised eyebrows for its apparent manipulation.
The image that has sparked the recent controversy was originally captured for Mr. DeSantis's 2015 Senate campaign, which took place ahead of the 2016 election cycle.
The photograph shows DeSantis walking on a beach alongside his wife. It was posted on his personal Twitter account at the time, accompanied by a quote from his wife Casey DeSantis praising his character as "A Man of Integrity and Honor."
You can see the tweet below.
Upon resurfacing, the image caught the attention of internet users who found the original photo on Flickr and noticed that neither DeSantis nor his wife left footprints in the sand.
You can see the photo below.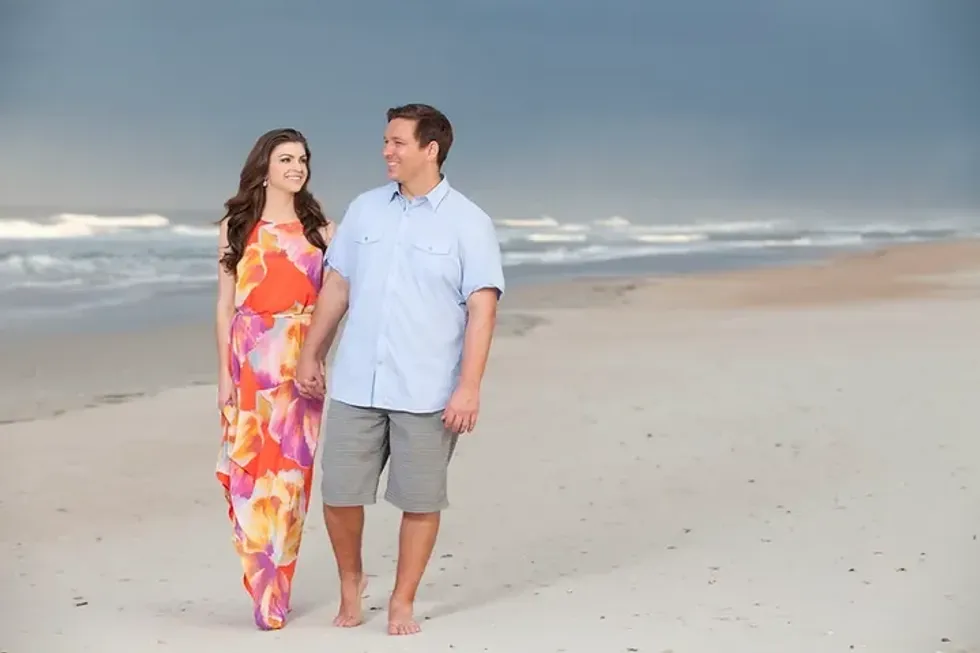 Ron DeSantis/Flickr
Many have mocked DeSantis and his lack of authenticity as a result.
Some users took it upon themselves to manipulate the photograph further, placing the couple in different backgrounds.
During his pre-campaign trail activities, where he was essentially campaigning without officially declaring his White House run, DeSantis faced accusations of being a "plastic" politician.
Interestingly, there appears to be a bipartisan consensus that DeSantis does not come off well when in the company of the average American voter, as noted by people who who've worked with him on the campaign trail.
DeSantis has continued to face criticism amid concerns among Republican operatives about his apparent lack of social skills or personality.
According to the New York Times, the governor had to be reminded to maintain eye contact and shake hands during his visit to Iowa, further fueling the perception of a disconnect with everyday people.
DeSantis also weirded out social media users in March after sources close to him toldThe Daily Beast he ate "a chocolate pudding dessert" with three fingers instead of a spoon.