The Balenciaga Fall/Winter 2017 collection that was shown in Paris back in March mesmerized viewers when it featured the audacious car mat dress. Make no mistake. It was definitely inspired by a car mat. The most un-glamorous textile you can think of to adorn a gorgeous fashion model. Therein lies the genius for its innovation.
---
Designer Demna Gvasalia burned some major rubber with his unorthodox collection as the models took to the highway.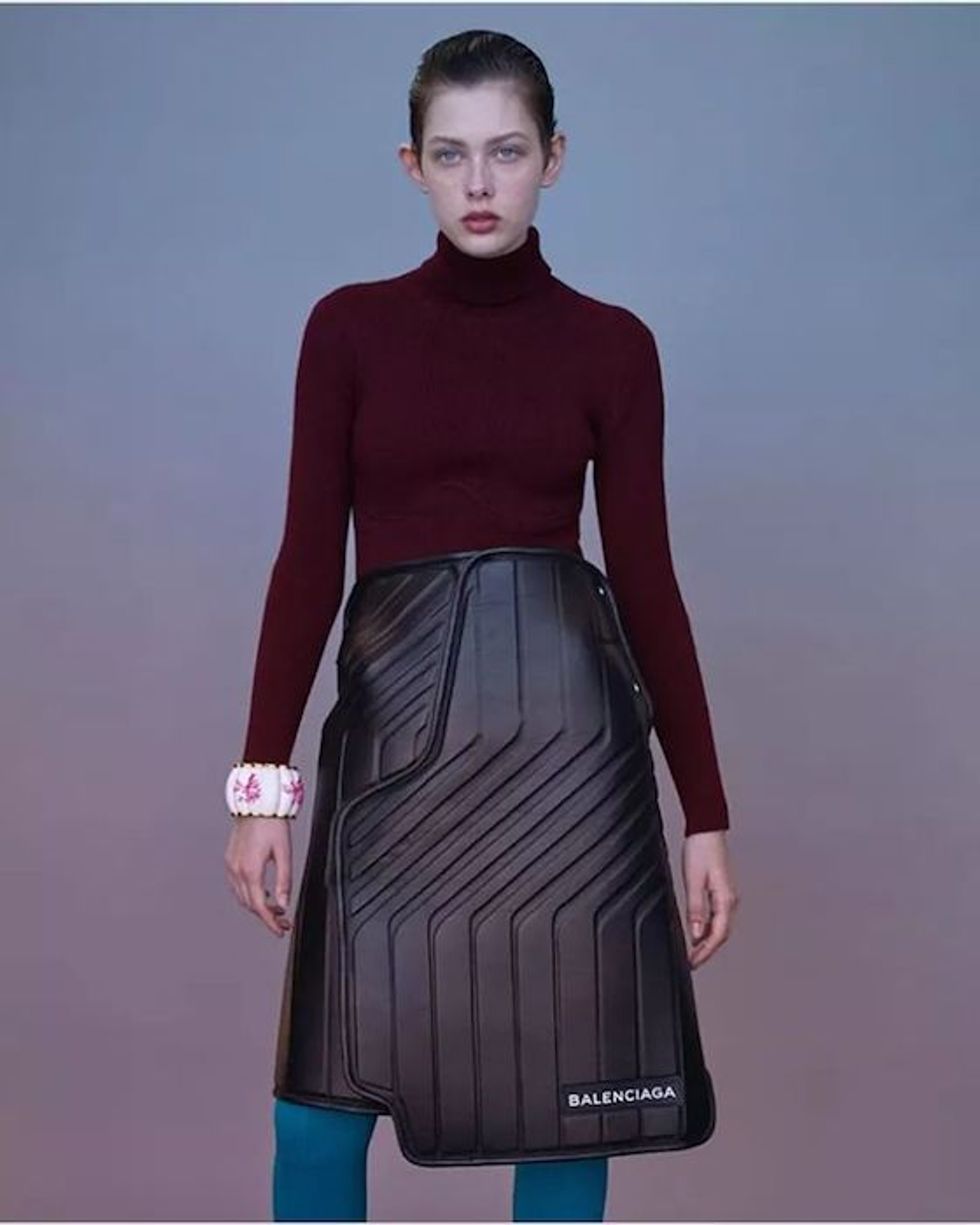 The car mat dress
The genre-breaking wrap-around skirts caused quite a sensation. Vogue hailed the Balenciaga line for bringing the label's "legacy forward with audacity and wit."
New York Times critic Vanessa Friedman referred to the dresses as "cool couture" and suggested that "Someone should wear this to the Met Gala," tweeting in reference to Metropolitan Museum of Art's annual benefit packed with ostentatious glam.
Biko, is this not car mat? Balenciaga is selling it for £1,700+ as a skirt https://t.co/MJ9jTf7nj3

— Edward Israel-Ayide (@Edward Israel-Ayide) 1509013714.0
Gvasalia is a Georgian designer who currently serves as the creative director of Balenciaga, a position he attained in 2015. He's no stranger to the absurd. According to Highsnobiety, "His work is always irreverent; it mocks the excess and the superficial triviality of the fashion world all while contributing to it."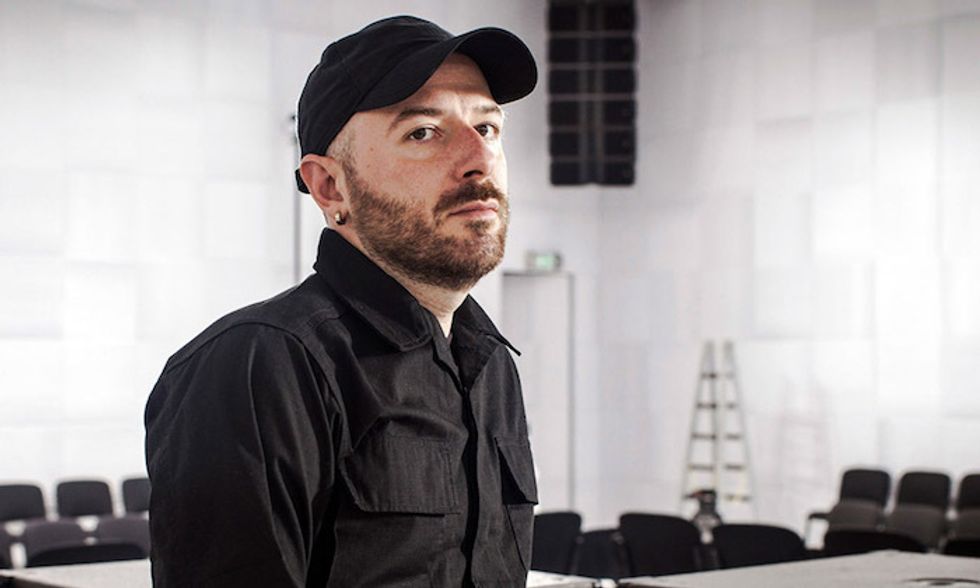 Demna Gvasalia
"]
The arresting designer embraces critique. He welcomes it. During the Vogue Forces of Fashion panel with Chief Critic Sarah Mower earlier in October, he said:
I think it's very interesting, the definition of ugly. I think it's also very interesting to find this line where ugly becomes beautiful or where beautiful becomes ugly. That's a challenge I like. I think that's a part of what fashion stands for and I like that people think my clothes are ugly; I think it's a compliment.
Well, he certainly got a lot of "compliments," especially on his latest threads, er treads.
But Twitter also reminds us that fashion is still very much subjective.
We're not designer fashion experts, but... https://t.co/zCujBIJNxf

— Money Saving Expert (@Money Saving Expert) 1508946063.0
If it's repurposed, does it still justify the thousand dollar price tag?
4 car floor mats: $20 Balenciaga 1 floor mat: $2000 https://t.co/1lUfUW31wa

— Ahmad Es. 🔰 (@Ahmad Es. 🔰) 1508782617.0
Gvasalia didn't stop with the dresses. His automotive-chic theme continued with the accessories, including the use of side-view mirrors as, what else? Clutches.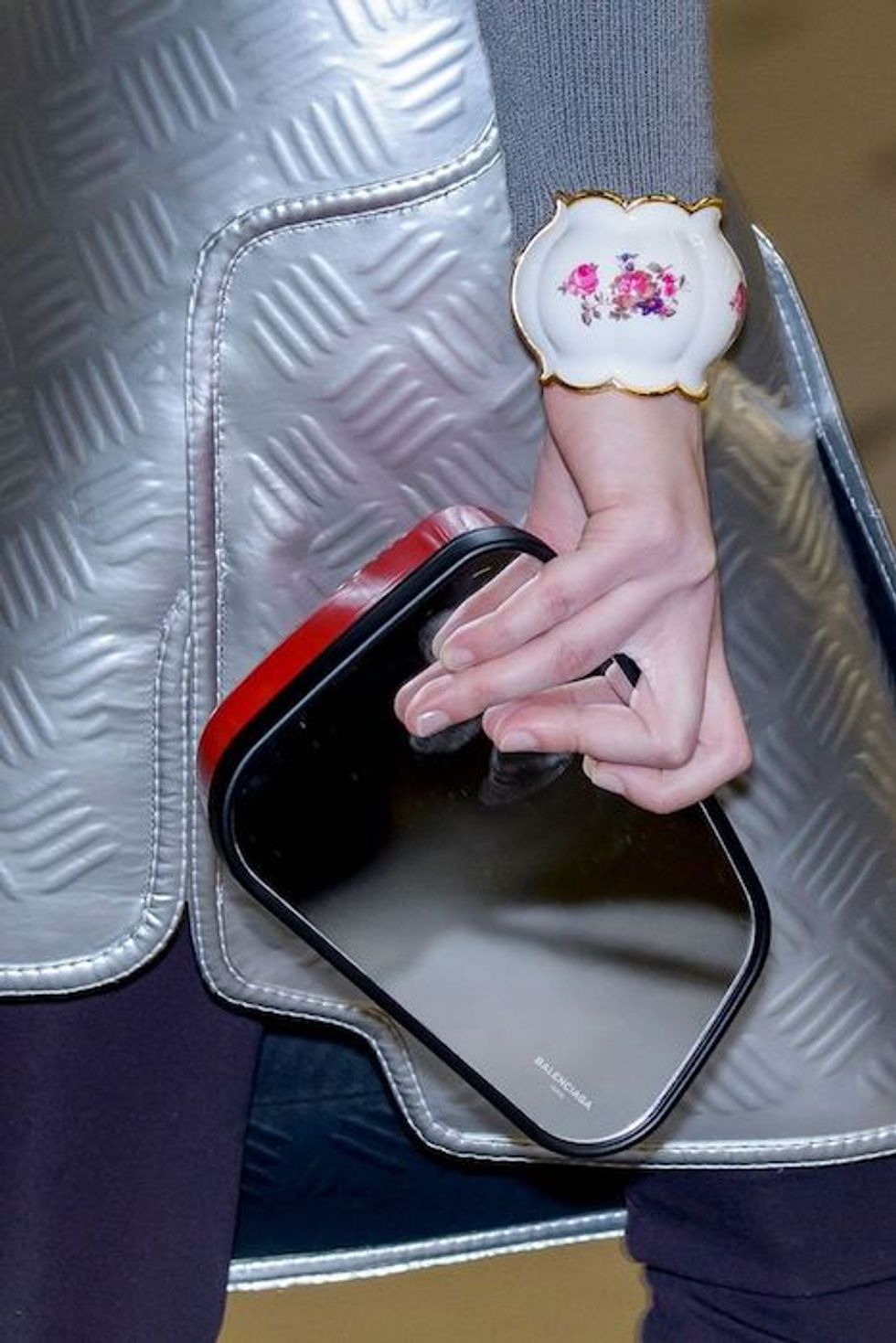 Gvasalia clutch
Are the contents inside larger than they appear?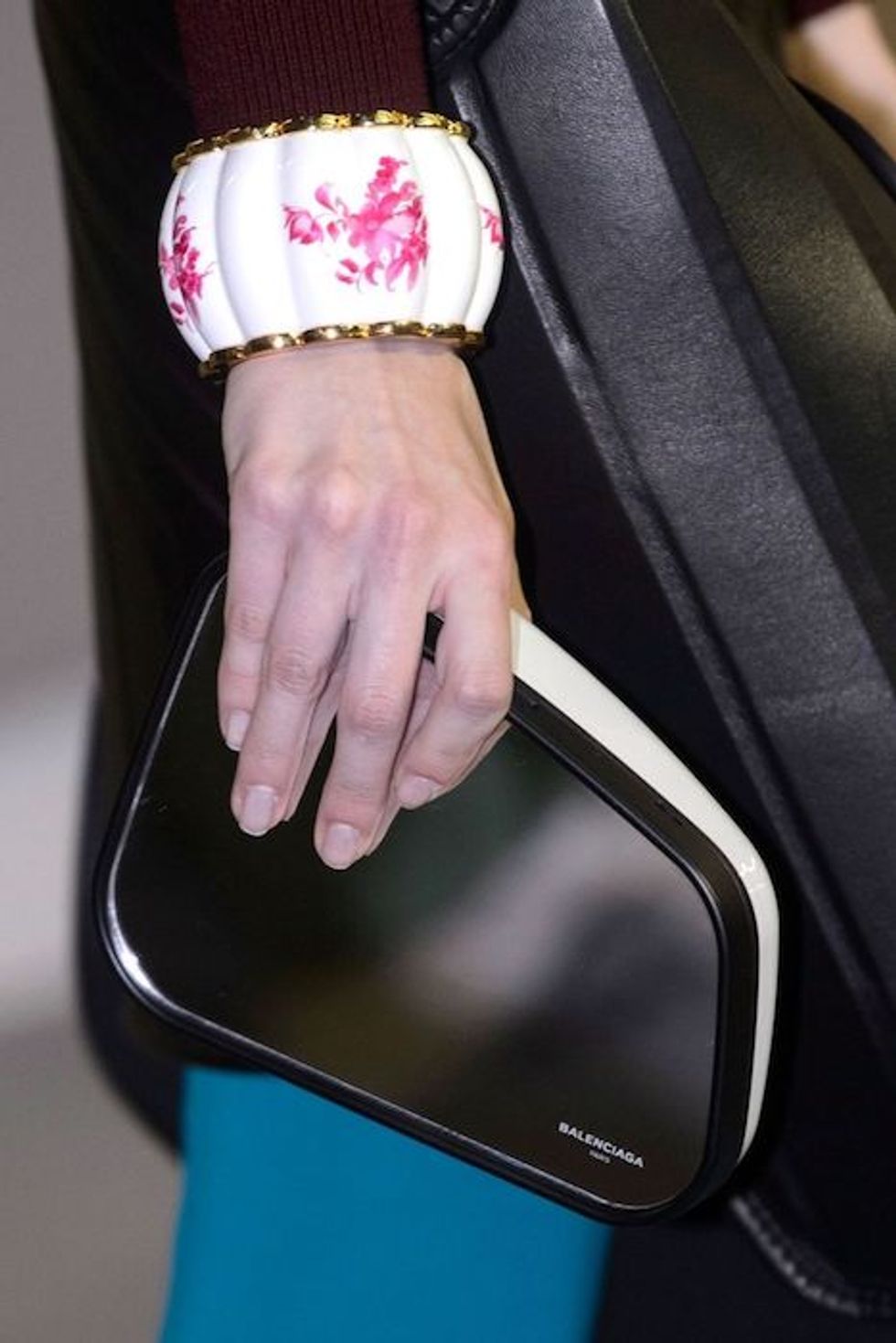 Gvasalia clutch
Someone couldn't resist by making her own suggestion for accessorizing.
@MoneySavingExp She forgot her earrings! https://t.co/2TzP2g4tzz

— Sharron Preston (@Sharron Preston) 1509024938.0
The repetition with the air-freshener is becoming a royal pine.
@AidenJoness Can't believe they let her walk out without her necklace on smh.. https://t.co/3Y2rfX7yyM

— drew F (@drew F) 1508514298.0
If he builds it, will they come and buy it?
Are balenciaga really just gonna put their logo on a Car Mat and sell it as a skirt 😭 https://t.co/vJIBxEMrl9

— George (@George) 1508282320.0
At his heart, Gvasalia is an artist. Artists will always be subjected to scrutiny and criticism. But that's the fuel that revs his engine for inspiration.
Given the fact that there are so many pieces of clothing out there—the industry produces so much—I thought I actually had no right to invent anything new, other than taking things that already exist and molding them into something different.
Sounds like he's going fashion forward by flooring it, pedal to the metal...or car mat. But we're on-board and thrilled to see more of his zany, unconventional innovations ahead.
Please SHARE this with your friends and family.
H/T - twitter, gmanetwork, elle, backstagetales, vogue