A basic mark of respect to any trans person is to use their proper pronouns. That includes non-binary people, and unfortunately, not all of our society seems interested in making that change.
This was the case for Demi Lovato, who was misgendered by the paparazzi in front of singer Lizzo, who immediately corrected the paparazzo's incorrect pronoun usage.
Immediately, people took notice of how clearly and unabashedly Lizzo demanded respect for Demi in that interaction.
Demi themselves finally saw the video and emotionally reacted via their Instagram story:
"@lizzobeeating you f—ing queen I love you [kissing emoji] thank you."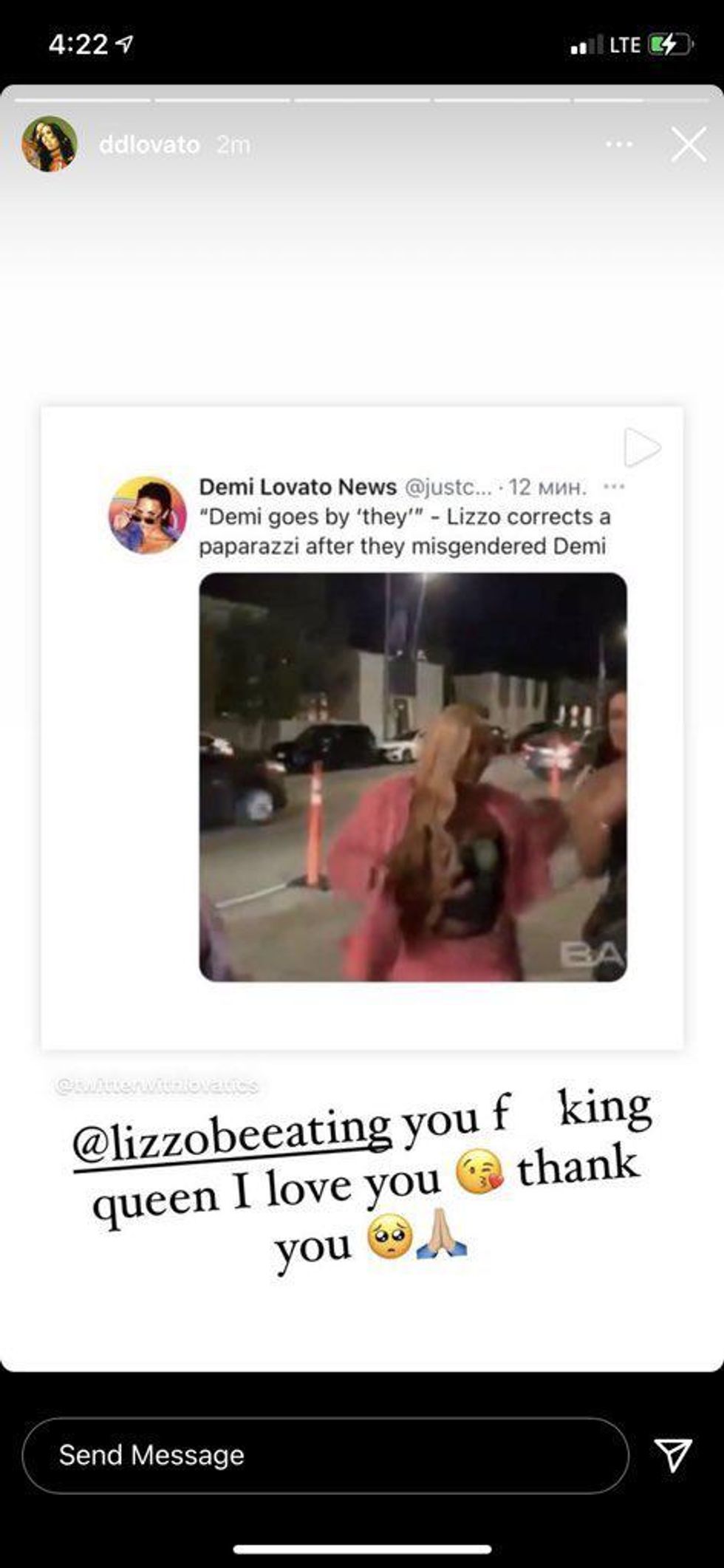 @ddlovato/Instagram
And other Demi fans were vocal about how much they absolutely loved Lizzo as well.
And Lizzo provides, on video, a sample of good allyship: a firm, but gentle, correction of pronouns without apology.
Everyone who wants to be a good ally, take notes from Lizzo.