non binary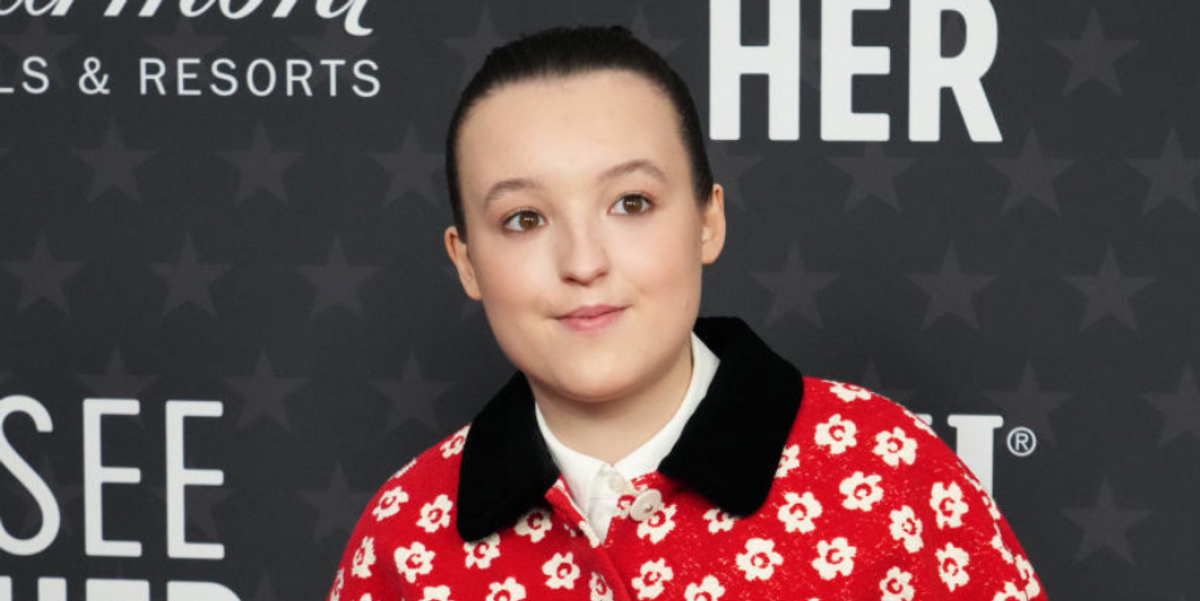 Jeff Kravitz/FilmMagic/Getty Images
Bella Ramsey—the Game of Thrones standout who has garnered a whole new legion of fans in the lead role of Ellie in HBO's adaptation of The Last of Us—toldGQ she wore a chest binder for "90 per cent" of the filming for the series.
Ramsey came out as nonbinary last month. She said they "really couldn't care less" about which pronouns people use for her.
In regards to The Last Of Us, Ramsey said binding helped her focus on set.
Chest binding is the act of wrapping material around one's chest to flatten one's breasts.
These compression garments are often used by women, transgender men and non-binary persons to alleviate gender dysphoria and as a substitute for, or prior to chest masculinization surgery.
Ramsey urged fans who engage in the practice to "please bind safely," words echoed by experts who've stressed the importance of choosing binders in the correct size and to not wear one for more than eight hours at a time.
She said her Last of Us co-star Pedro Pascal, whose sister Lux Pascal is a transgender activist in his native Chile, was "super supportive" of how she identified and regularly engaged with her in conversations about gender and sexuality.
Ramsey said these conversations "weren't always deep: they could be funny and humorous, the whole spectrum."
She added:
"We were just very honest and open with each other."
Ramsey also told GQ that while she's not bothered by what pronouns people use for her, she doesn't like when people use certain adjectives to describe her.
"This is what bothers me more than pronouns: being called a 'young woman' or a 'powerful young woman', 'young lady.' ... I'm just not [that]."
Still, playing women can be a worthwhile experience, she noted, pointing to her role in Lena Dunham's Catherine Called Birdy, in which she played a young girl in medieval times who has taken to avoiding any potential suitors her father picks out for her.
Ramsey said she wore "dresses" while working on the film, adding she wore a corset in the Starz historical dramaYoung Elizabeth, in which she plays the ill-fated Lady Jane Grey.
"[And] I felt super powerful in that. Playing these more feminine characters is a chance to be something so opposite to myself, and it's really fun."
Many praised the young actor for speaking so openly about embracing and managing their personal identity.
Ramsey went on to call filming the first season of The Last of Us "the best year of my life" and said that seeing the new episodes hit screens each week "bring[s] back such good memories."
On the recent backlash against the show from conservatives who balked at the show's willingness to embrace queer storylines—as it did in the third episode by following the decades-long romance between two men named Bill and Frank—she said "people will think what they want to think" but that they are "gonna have to get used to it."
Ramsey stressed people who refuse to watch shows featuring LGBTQ+ characters are "missing out," adding that any animosity that might come her way doesn't make her "afraid" because her strength "comes from a place of defiance."
Keep reading...Show less