The 22nd Amendment to the United States Constitution—passed by Congress in 1947 and ratified in 1951—bars a person from from serving as President for more than 2 terms or 1 term plus over half of someone else's.
But actor Robert De Niro isn't sure that means the United States is guaranteed to be rid of President Donald Trump in January 2021 or in January 2025.

How?
---
De Niro—who previously called Trump "real racist," "wannabe gangster," "low-life in chief" and a White supremacist—stated the President's desire to remain in office "for life" is real. Trump joked about the possibility numerous times.
In an interview with The Daily Beast, De Niro said:
"I'm worried because if he gets re-elected, it's gonna be very, very bad—very bad on a lot of levels. We already have a lot of reparations, if you will—repairs—to do to the damage that he's already done, and he has to be gotten out."
"He's going to be history at one point, though he'd love to be president for life. He jokes about it."
"I think that if he became President for a second term he'd try to have a third term, and let smarter people manipulate it into getting us into some kind of altercation: a war."
De Niro credited award winning director Martin Scorsese for first suggesting the idea of a Trump third term.
"The only other President who served a third term was [Franklin Delano] Roosevelt because he was in a war, and this fool would go and start something. This was what Marty Scorsese was saying, and I said, 'Marty, I never thought of that. I never thought he'd go for a third term if there was a war or something'."
"Trump joked about being 'President for life' with [Chinese President Xi Jinping] and so-on, he'll pardon anybody, he'll do anything. The day after he was elected, I went on a TV show and said I'd give him the benefit of the doubt and say that I hope he won't be as bad as I think he will be, but he's turned out to be a lot worse."
Trump's incitement of violence at his MAGA rallies and Fox News and their founder Rupert Murdoch rated high on De Niro's list of things that anger him.
"I'm not really political but I saw when [Trump] would go to those rallies and he'd say, 'I want to get this person and punch him in the face,' and I'd think, how dare this person have this kind of a rally? How dare you do that!"
"And I think about [Rupert] Murdoch, and what he did to this country. He's an immigrant who became a citizen, and look what he contributed?"
"Look what this guy did? It's disgraceful—beyond disgraceful, beyond cynical. Fox News, it's all about money and power. At what cost? And you're not even an American. You're someone who wanted to be an American, and this is what you gave us?"
De Niro summed up his feelings on Trump.
"I'm just so incensed by this guy. [Trump's] conning people every day. It's a blight on our country."
"We have a lot of making-up to do to earn back people's trust, and to get back on track where certain [foreign] allies will trust us enough to know that we won't allow an idiot to get in office again."
Some agreed with Scorsese and De Niro's prediction.
Others saw a different future for President Trump and in some cases Vice President Pence.

As of Thursday, November 21, the 2020 presidential election is 347 days away.
Are you registered to vote?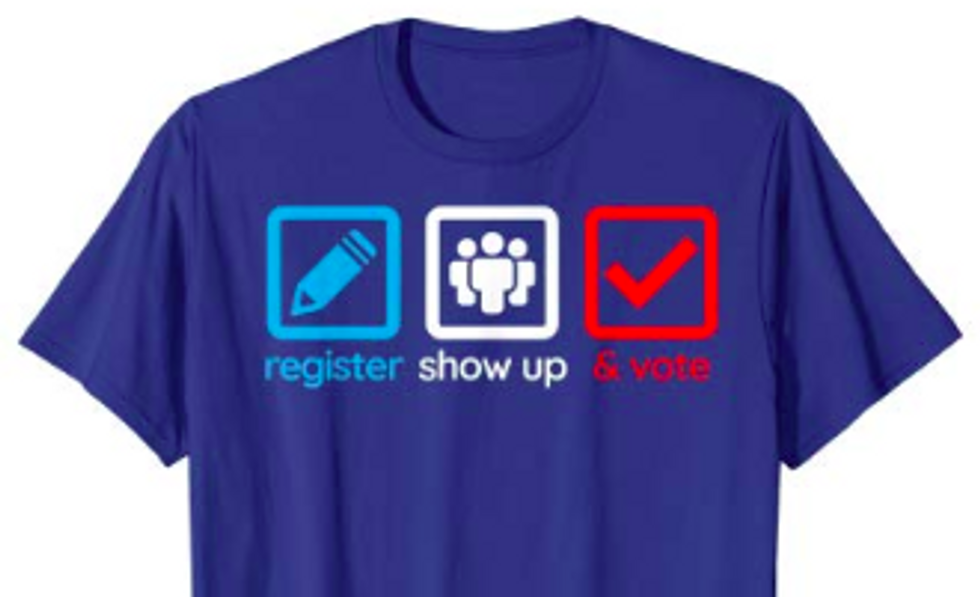 Amazon