An attempt to break the world record for the world's largest orgy––which was set to take place in Las Vegas––was derailed after late night host Stephen Colbert's comments on The Late Show affected The Menage Life Festival's attendance numbers.

The festival was poised to break a record set in 2006, when the organizers of an orgy in Japan recorded 500 participants. The Las Vegas event paled in comparison, with only 375 of the 1,000 registrants showing up.
Last month, The Late Show host revealed the location for the climactic event at an Embassy Suites hotel, but the festival had to relocate twice because Hilton Worldwide, who owns Embassy Suites, was not happy about the event. (Party poopers!)
"I have to report something disappointing right now," Colbert told his Friday night audience.
A recent attempt at an orgy fell short of its goal. Apparently, not enough people came.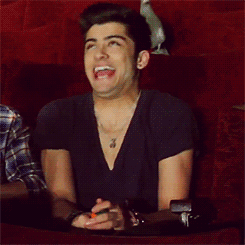 Yikes!
The record was set to be broken at a gathering in Las Vegas. But we've just learned that despite having 1,000 registrants for the event, only 375 people made it to the orgy falling short of the unofficial record of 500 participants set in Japan.
Did we really think that we're gonna beat Japan at weird sex stuff? One word: tentacles.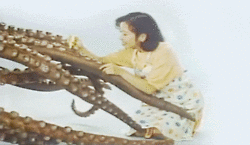 So weird.
Colbert detailed what led to the event getting waylaid.
The whole thing was ruined because at the last minute organizers were forced to make two venue changes from the Embassy Suites hotel when news of the orgy upset the hotel operator – Hilton.
Oh c'mon, the Las Vegas Hilton was upset about people using their hotel for this orgy? You know people only use your rooms for two things: having sex with someone they met at the flood insurance convention and getting four hours of uncomfortable sleep after having sex with someone they met at the flood insurance convention.
The worst part, or the shocking part, is how the hotel found out. Apparently, and this is true, 'the sex fest had to scramble for a new venue after Stephen Colbert pointed out exactly where it would be held.'
"Damn, that is the second orgy I've ruined," he quipped. The host confirmed the report was true; he'd previously mentioned the event in a segment on his show that aired in May.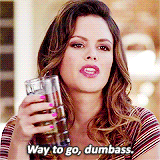 To make up for those who've lost all hope of smashing that world record, he urged participants not to give up and offered a most appropriate solution.
I happen to know of a resort that would be perfect for your writhing, fleshy sex pile. It's Mar-a-Lago. And I hear the owner is into some sick stuff.
H/T - YouTube, Twitter, HuffingtonPost