Evan found himself experiencing every four-year-old's worst nightmare when none of the 30 children invited to his birthday party showed up to Chuck E. Cheese's to celebrate.
---
Angel Kazanis, the boy's mother, was heartbroken watching the event unfold:
He was looking at the door. You saw the disappointment on his face.
The restaurant's manager, Taylor Inzinna, wanted to help in some way:
I immediately ran to the kitchen and was so upset...[The mother] was handling it so much better than I was. ... She held it together and never let Evan know for a second she was upset, which I think was super awesome.
She posted the situation to Facebook, and her friends, family, and colleagues began to step up:
Within three to four days, I had about 13 gifts.
Inzinna contacted Kazanis and asked her to bring Evan back in, though she kept her surprise a secret (that's how surprises work).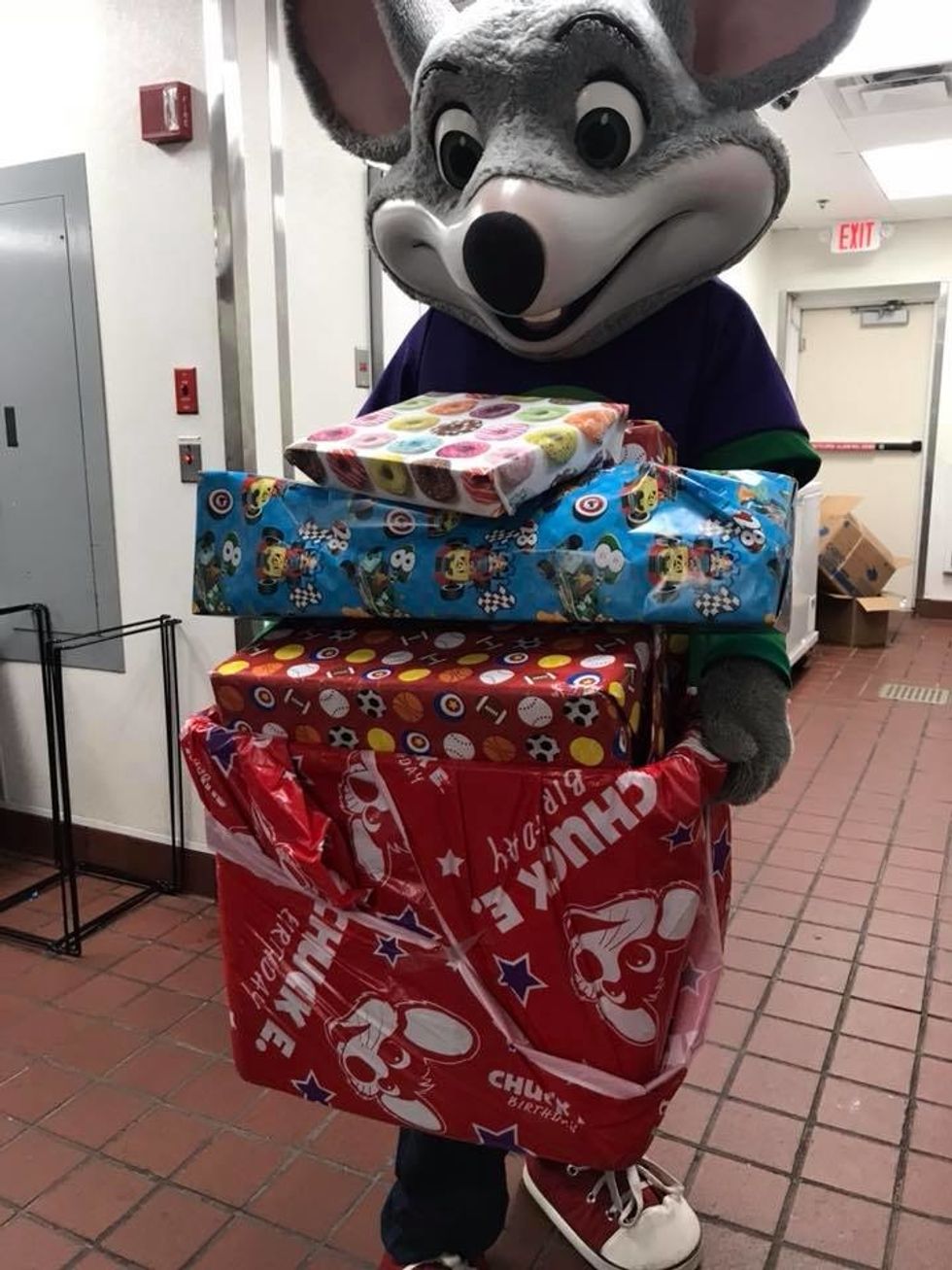 Taylor Inzinna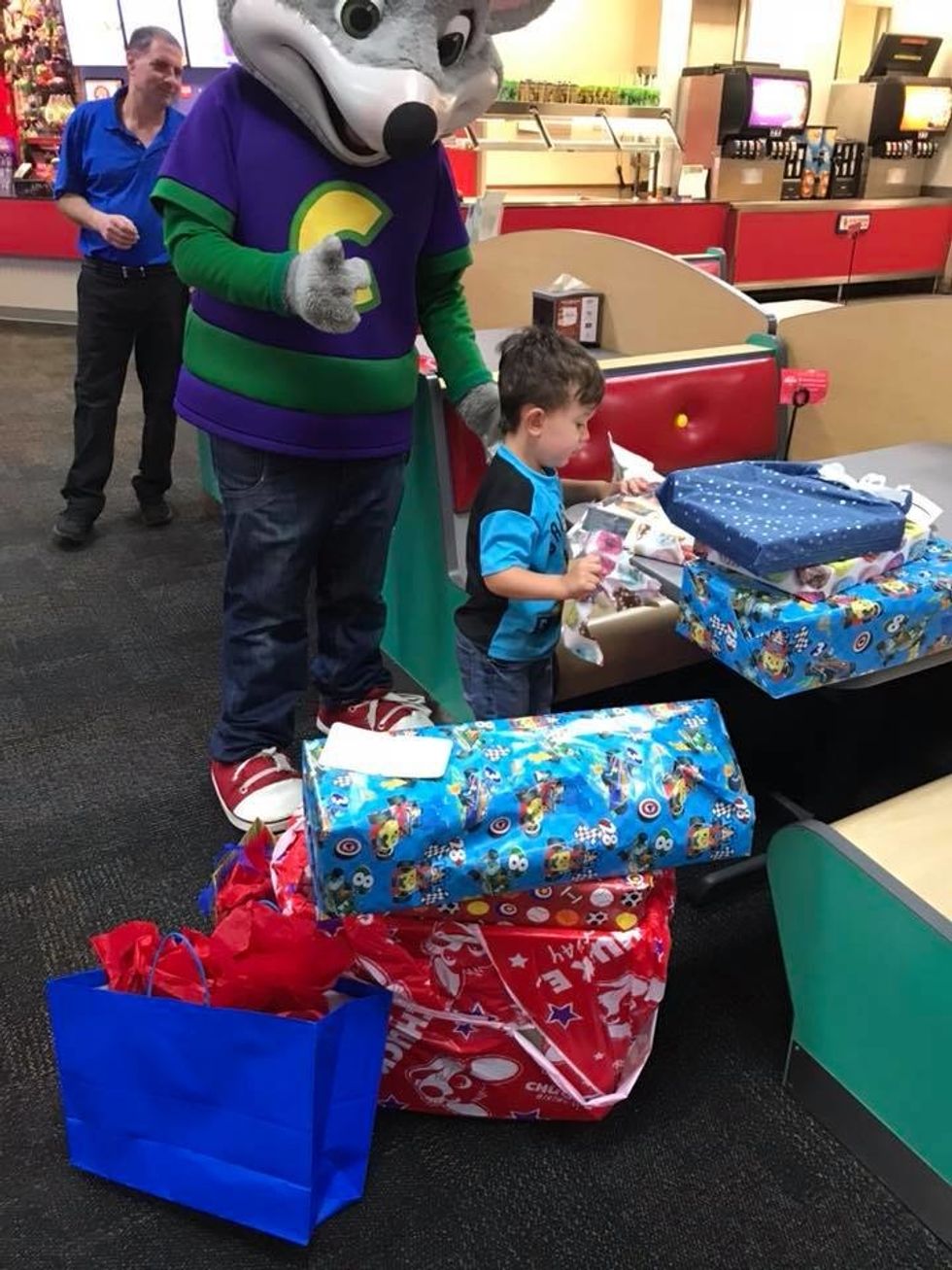 Taylor Inzinna
Chuck E. himself even made an appearance!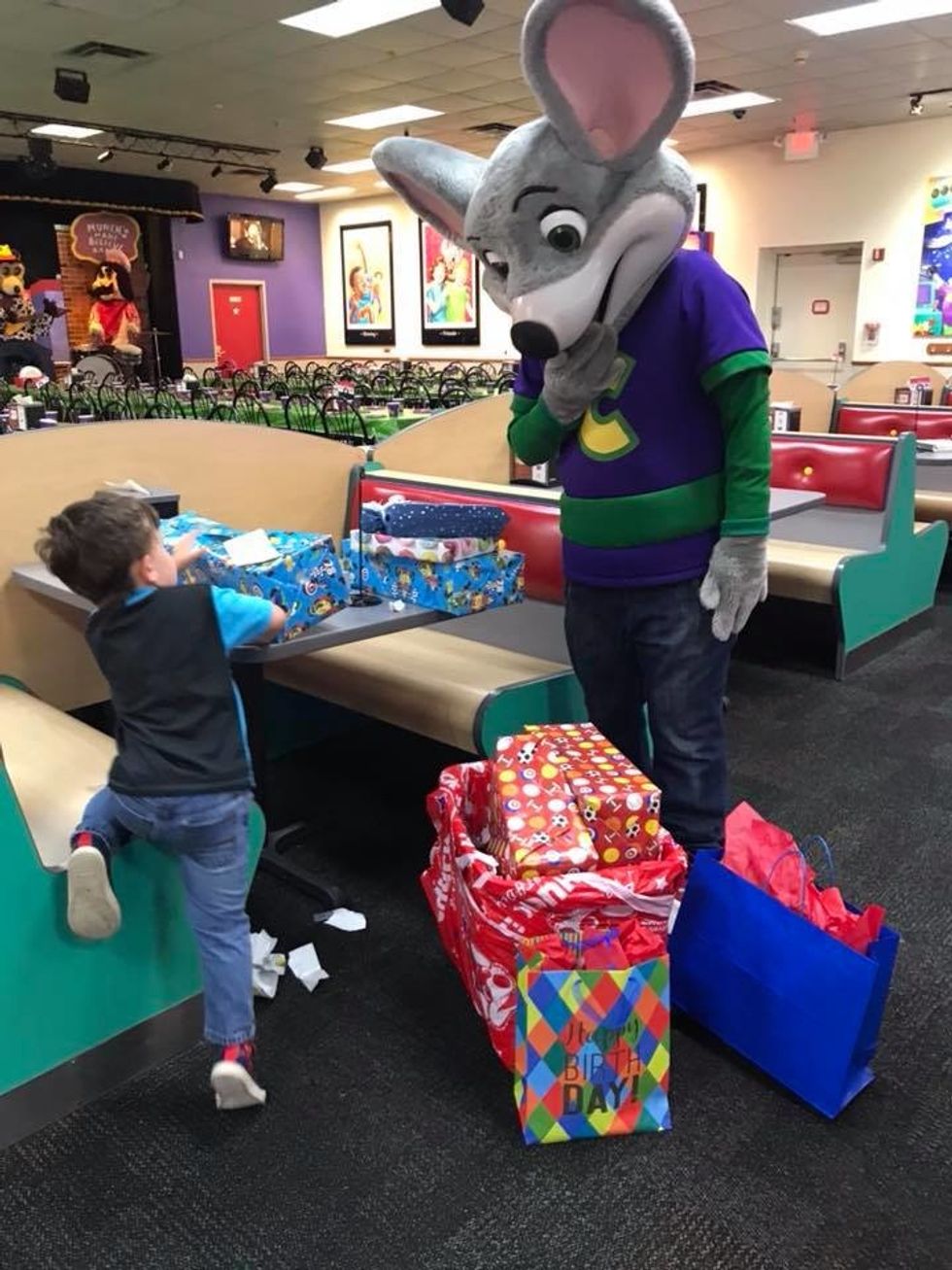 Taylor Inzinna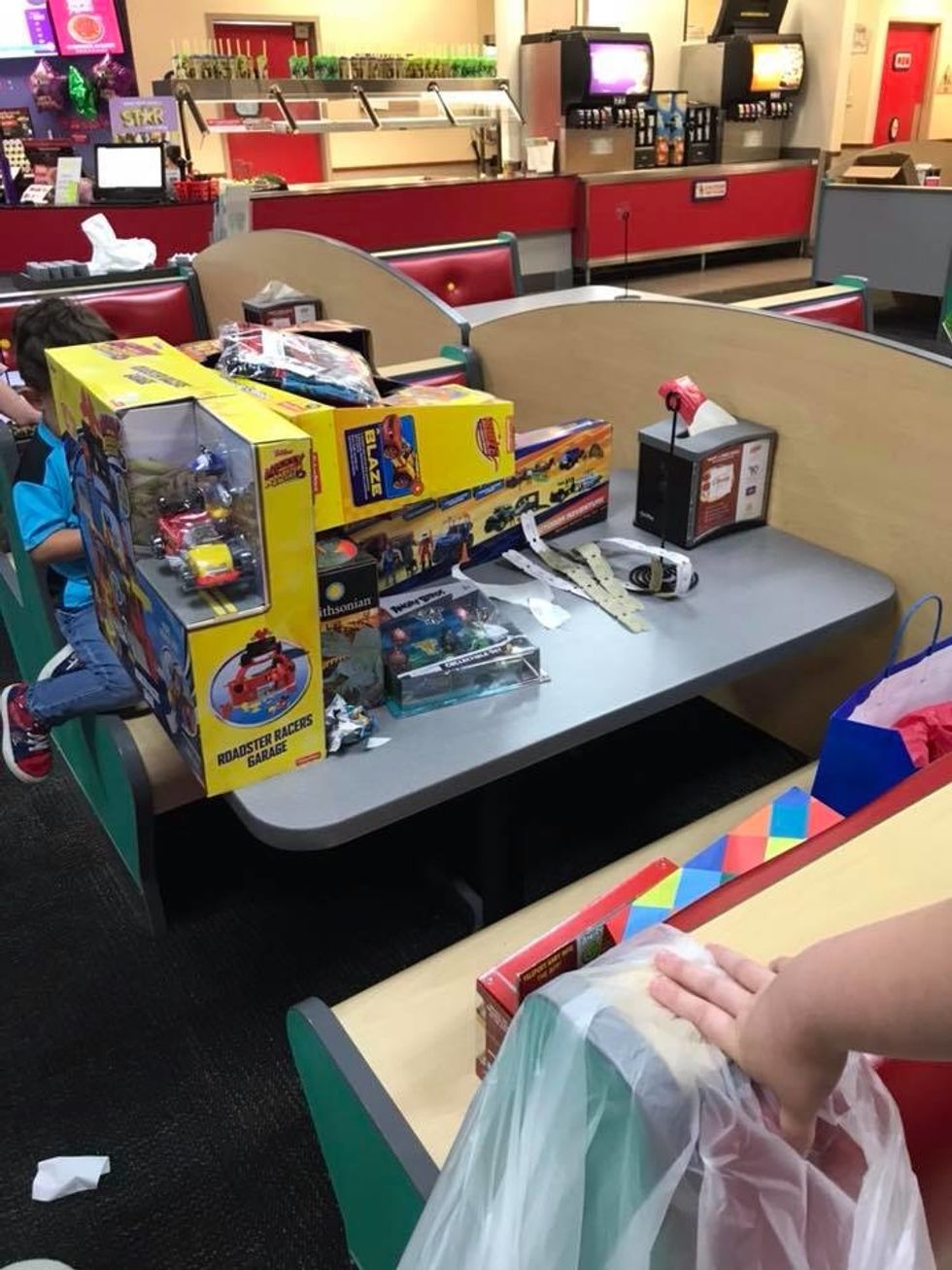 Taylor Inzinna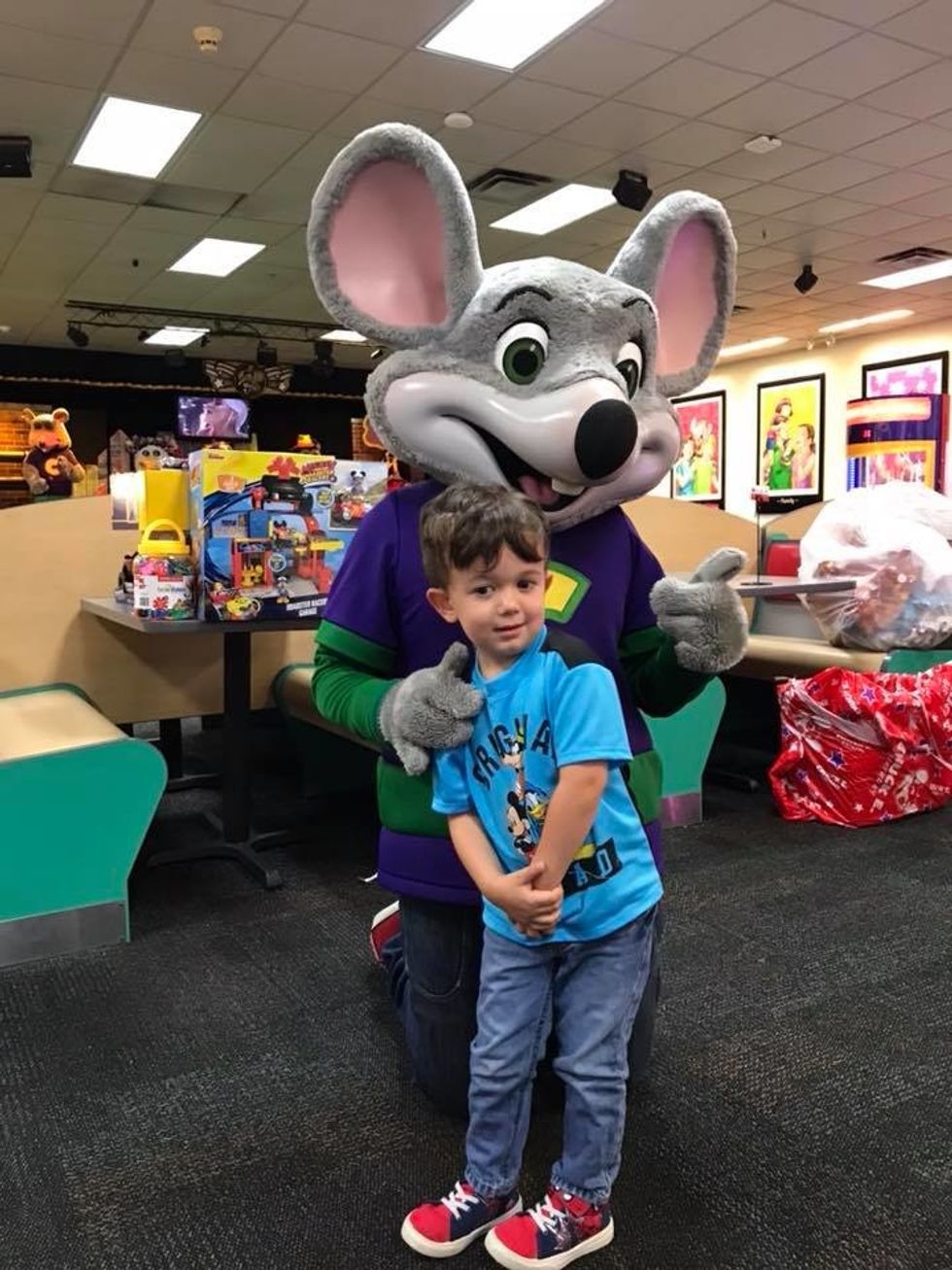 Taylor Inzinna
[brightcove https://link.brightcove.com/services/player/bcpid1250536613001?bckey=AQ~~,AAABIWNF7qE~,EJbsvFObVfJEm7rEo1Xk3nNXqnvaIG9q&bctid=5034473817001&secureConnections=true&secureHTMLConnections=true&linkSrc=twitter&autoStart=false&height=100%25&width=100%25 expand=1]
When Evan saw the gifts that were awaiting him, Inzinna knew she had done a good job:

The day he came back in, seeing the smile on his face was everything I wanted. I had one goal that day and my goal was to make sure that he left happy. And he left going, 'Oh my God, Mom, this is the best day ever.'
Kazanis was incredibly touched at the lengths the store's staff went to to make her son's big day a special one:
I was shocked. I had to keep myself from crying. I didn't want him to see how this affected me. They made him feel a million dollars, like he was the most important kid in the whole world. He is not going to forget it. He remembers everyone and everything.
Others also weighed in.
Going the extra mile never hurts—especially when it's to help a kid in need! I never thought I'd say this, but we can learn some valuable lessons from Chuck E. Cheese.
H/T - Insider Edition, Sunny Skyz