They say, it takes a village, but many moms today have developed this terrible online habit of bringing other moms down from behind their keyboards whenever it suits them.
Whether it's to point fingers for parenting differently or getting up on a figurative soapbox about who's had the harder journey in early motherhood, there always seems to be a mom who is ready to say that another mom is doing it wrong.
---
But this week when an Instagram follower tried to target Chrissy Teigen for "having it easy," Teigen was ready with a response for them.
As a part of her Thanksgiving Day celebration, Teigen did what many celebrities do and posted something short and sweet about what makes her thankful.
In typical Chrissy Teigen fashion, she shared photos of the loved ones in her life, specifically her children and those she's hired to help run her household.
In an Instagram post, Teigen wrote:
"Grateful for people that make our dysfunctional house functional"
The response to the post was overwhelmingly positive, but because this is the internet, there had to be someone who attempted to step in and sour things up.

One Instagram follower wrote:
"AKA 'thankful for my household staff of chefs and nannies'"

Instagram
The response to this comment was negative, as fellow Instagram followers called the commenter "bitter," "sour," and "salty," and pointed out that equating having help with poor mothering was close-minded.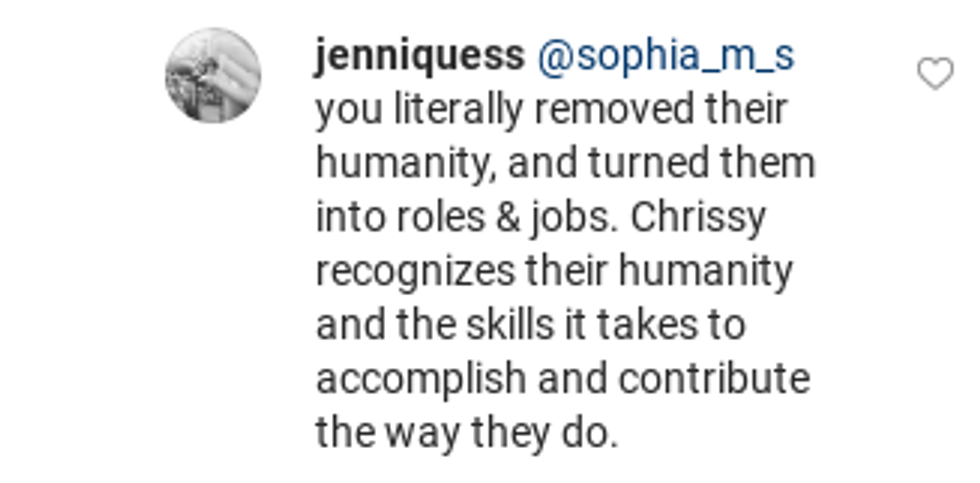 Instagram

Instagram
Teigen quickly commented herself, saying:

"Literally just said that but you sure got me."

Instagram
Followers were quick to praise Teigen for her wit, and recommended keeping the space positive, particularly around the holidays.

Instagram

Instagram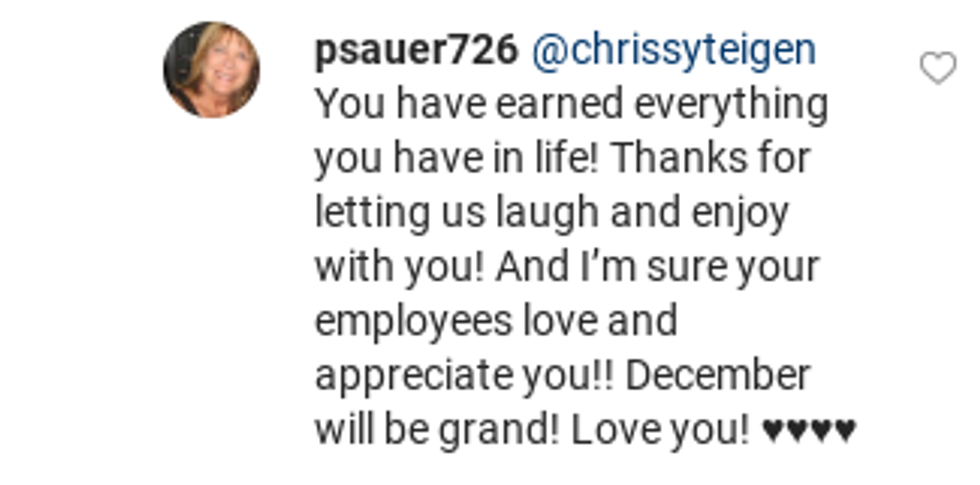 Instagram

Instagram

Instagram
Some also shared their stories of having help around the home, or providing help themselves, and how they wouldn't change a thing if they had a chance to re-do.

Instagram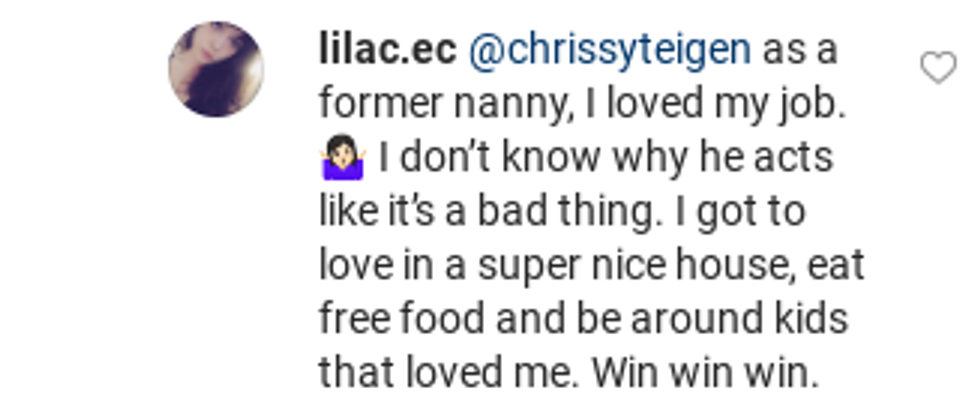 Instagram

Instagram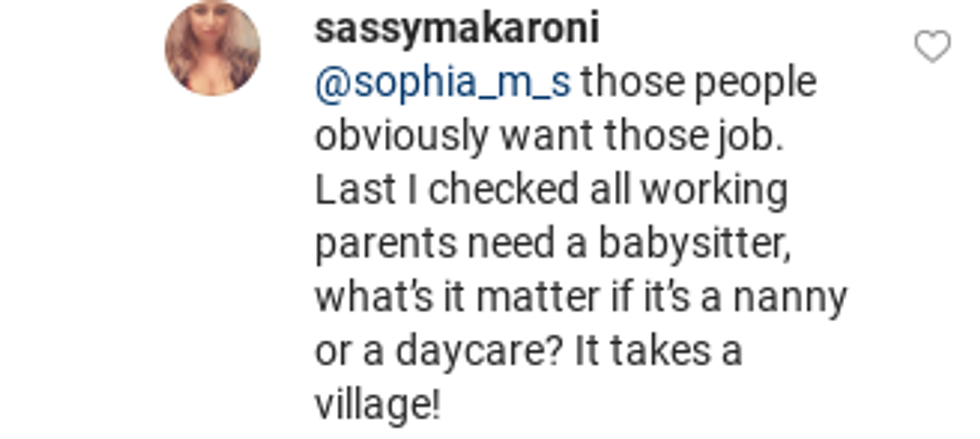 Instagram
Instagram
Every household's needs are going to be different, based on their lifestyles and their wishes.

As some were quick to point out in this instance, Teigen shared the people she's grateful for in her life, and thanked them for making her life better.
Everyone is going to have and want different things, and they'll certainly parent differently, too. Someone being thankful for what they have is all we should really be worried about.
Teigen's second cookbook, Cravings: Hungry for More is available here.