Chrissy Teigen, model, cookbook author and TV host, was publicly accused of cyberbullying Courtney Stodden when Stodden was still a teenager.
Now Teigen's apologizing on Twitter.
Courtney Stodden—who now uses they/them/theirs pronouns—wrote a book during the quarantine. They explained their past marriage and grooming by Doug Hutchison.
The actor was 51 years old at the time of his marriage to Stodden, who was a 16-year-old beauty queen.
Stodden did an interview with The Daily Beastand opened up about her treatment as a teenager.

"[Chrissy Teigen] wouldn't just publicly tweet about wanting me to take 'a dirt nap' but would privately DM me and tell me to kill myself. Things like, 'I can't wait for you to die'."
At the time of their interview with The Daily Beast, Stodden cited Paris Hilton as the only person who showed them kindness.
Now, Teigen is publicly apologizing for her actions.
In a four tweet thread, Teigen explained her feelings on the call out, starting with:
"Not a lot of people are lucky enough to be held accountable for all their past bullsh*t in front of the entire world."
"I'm mortified and sad at who I used to be. I was an insecure, attention seeking troll."
"I am ashamed and completely embarrassed at my behavior..."
Buzzfeed reported on the cyberbullying, with screenshots of the comments left on Stodden's page, wishing them death and trolling them for their relationship with Hutchison.
The comments from Teigen read:
"My Friday Fantasy: you. dirt nap. mmmmmm baby."
"go. to sleep. forever. RT @CourtneyStodden on the 8th day of Christmas my true love gave to me: Eight Erotic Elves..."
"@CourtneyStodden what drugs make you do that with your mouth? asking for a friend who really wants to know how to look like an idiot. thanks"
"@CourtneyStodden do you have a family?"
Stodden, however, said Teigen's claim of reaching out privately was not true.
In a recent Instagram post, Stodden says they never heard from Teigen.
The caption of the post read:
"I accept her apology and forgive her. But the truth remains the same, I have never heard from her or her camp in private."
"In fact, she blocked me on Twitter."
"All of me wants to believe this is a sincere apology, but it feels like a public attempt to save her partnerships with Target and other brands who are realizing her 'wokeness' is a broken record."
Many people spoke up, saying Teigen's apology was not enough.

After Stodden revealed they were blocked by Teigen on Twitter, their supporters called out Teigen's behavior.

@frenchymorgan/Instagram

@charissaunderground/Instagram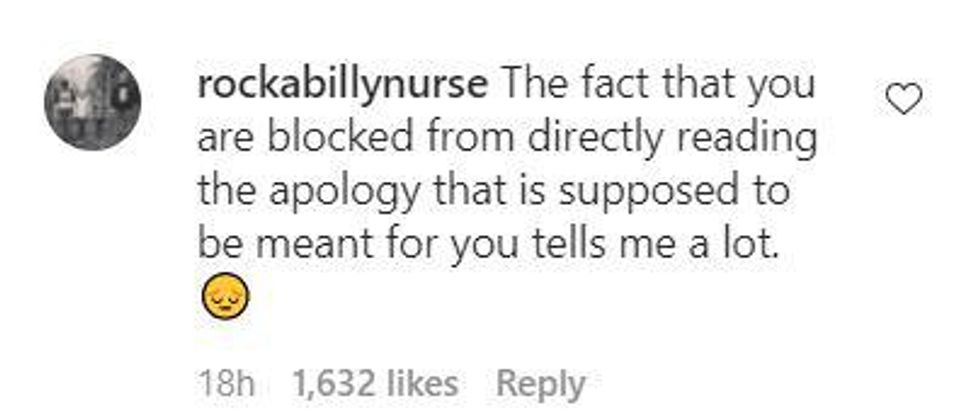 @rockabillynurse/Instagram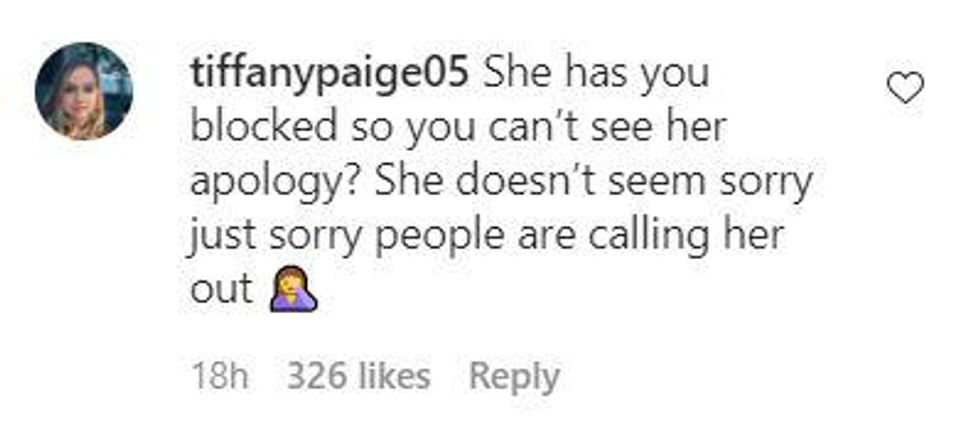 @tiffanypaige05/Instagram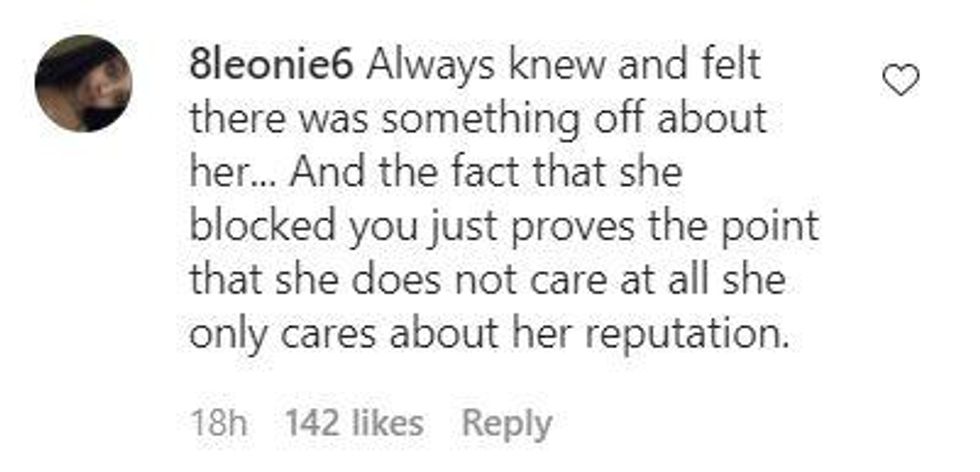 @8leonie6/Instagram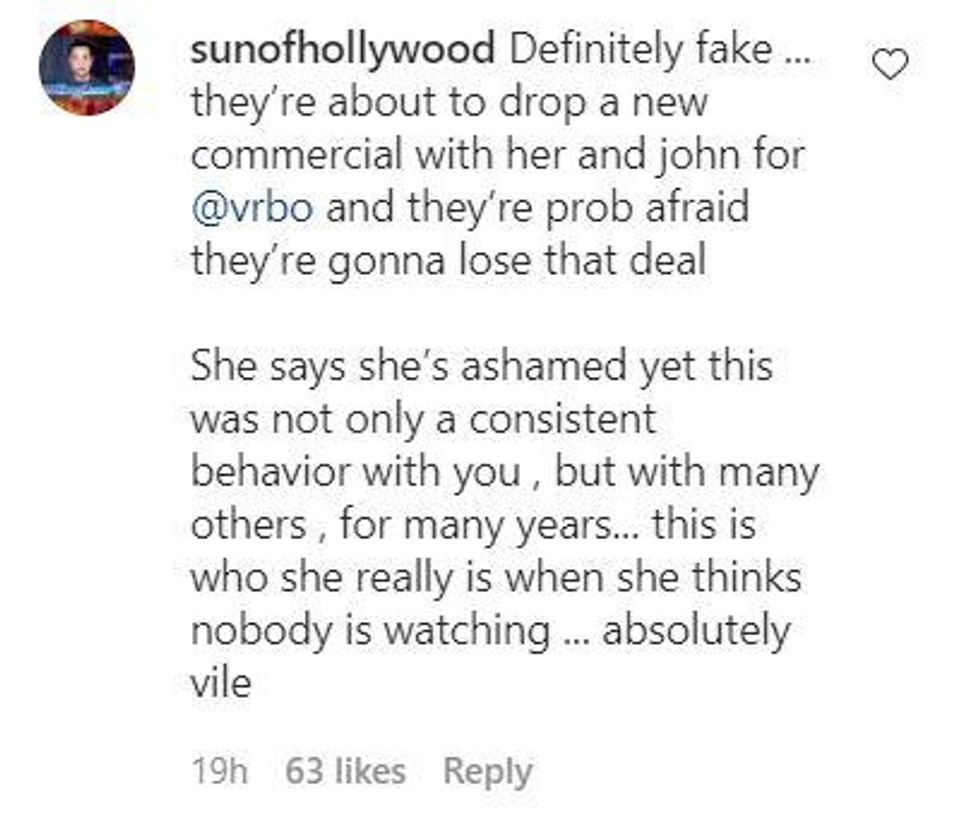 @sunofhollywood/Instagram
Courtney Stodden explained in their interview with The Daily Beast they have been healing through writing their book.
Hopefully, that healing can continue.