Carl Nassib, the only out player in the NFL, celebrated his boyfriend Søren Dahl's birthday on Instagram lately. Nassib, who came out in 2021 while he was playing for the Las Vegas Raiders.
He later signed with the Tampa Bay Buccaneers. Dahl is a former Olympic swimmer.
In the post Nassib shared pictures of the two of them in various places throughout the year, following up his quiet announcement of their relationship earlier this year which featured Dahl in a jersey wearing Nassib's number.
Dahl was a member of NC State swimming while he attended the university, and then went on to swim for Denmark in the 2016 Olympics as a member of the 4x200 meters Freestyle Relay Team.
The love came from all directions, including some other high profile gay celebrities.


@coltonunderwood/Instagram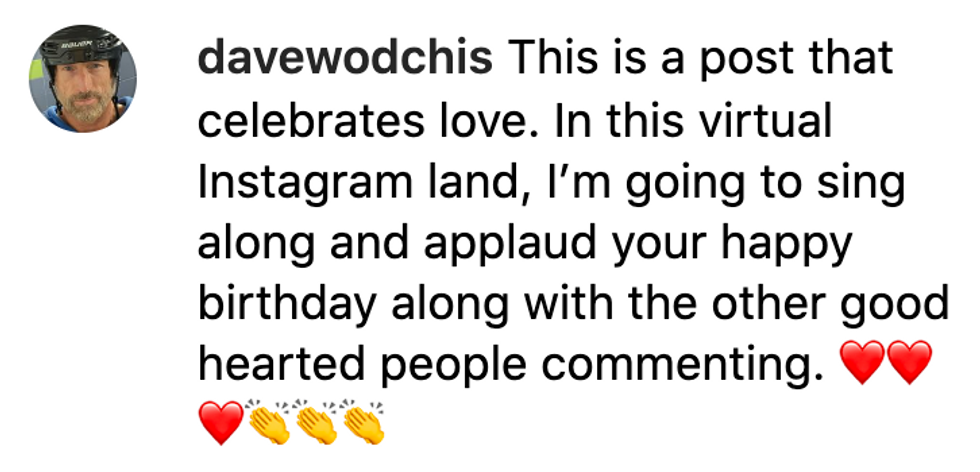 @davewodchis/Instagram
Folks said Nassib and Dahl are an inspiration to them.


@cindralaluna/Instagram

@joeyloverston/Instagram
Others were there for more earthly reasons.


@bmbrman85/Instagram

@garyworboys/Instagram
@gk.linden/Instagram

@travel2explore/Instagram
Some pointed out how fairytale the whole set of photos was.

@histy88_/Instagram
Nassib used his coming out in 2021 as an opportunity to donate $100k to the Trevor Project, an LGBTQ+ charity, which was matched by the NFL.