You won't find this protein-rich offering at Jamba Juice—or any other commercial smoothie franchise—any time soon.
A milkshake incorporating calves' liver as the primary ingredient is being called a recipe for disaster and giving the internet the dry heaves.
A photo of a recipe for the questionable milkshake was shared by Twitter user @70s_party, who had only this to say:
"I mean, holyf*ck."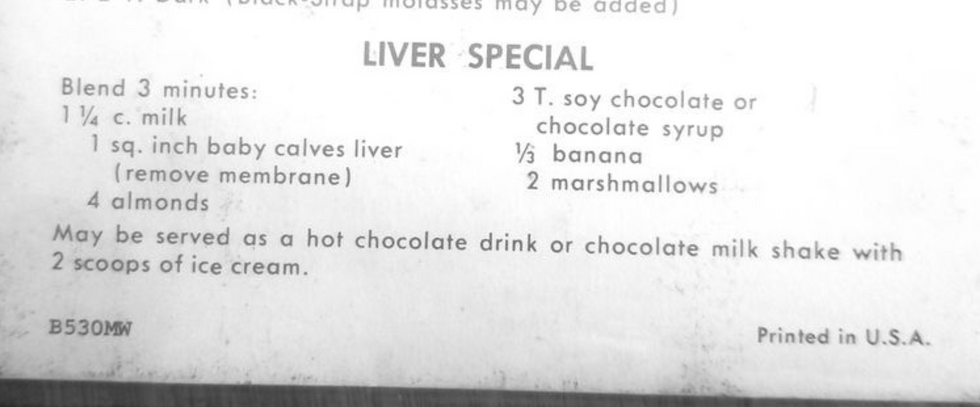 @70s_party/Twitter
The "Liver Special" includes 1 square inch baby calves' liver–with the membrane removed, of course.
Other listed ingredients included 1 1/4 cup of milk; 4 almonds; soy chocolate or chocolate syrup; a third of a banana and 2 marshmallows.
Yum.
The recommended blending time was three minutes.
The recipe gave the option for the shake to be enjoyed as a "hot chocolate drink or chocolate milkshake with 2 scoops of ice cream."

Got milk?
Got queasy, was more like it over on Twitter.
However, not everyone was losing their membranes over this concoction.
Bon Appetit.