On Nov. 23, just as people sit down to digest their Thanksgiving Day feast, shops across the country will be opening to welcome a deluge of anxious shoppers. Since 1952, the anticipated day of spending has been viewed as the start of the Christmas shopping season and in 2017, the tradition will be kept alive.
---
One of the busiest shopping days of the year, dozens of retailers will offer a slew of deals to entice consumers through their doors. The dilemma for customers, however, comes in with deciding where to shop. Most deals are incredibly limited, making it difficult to bounce from one store to the next, so planning the day is imperative to scoring the best deals.
For the best Black Friday deals, visit these three popular retailers.
Kohl's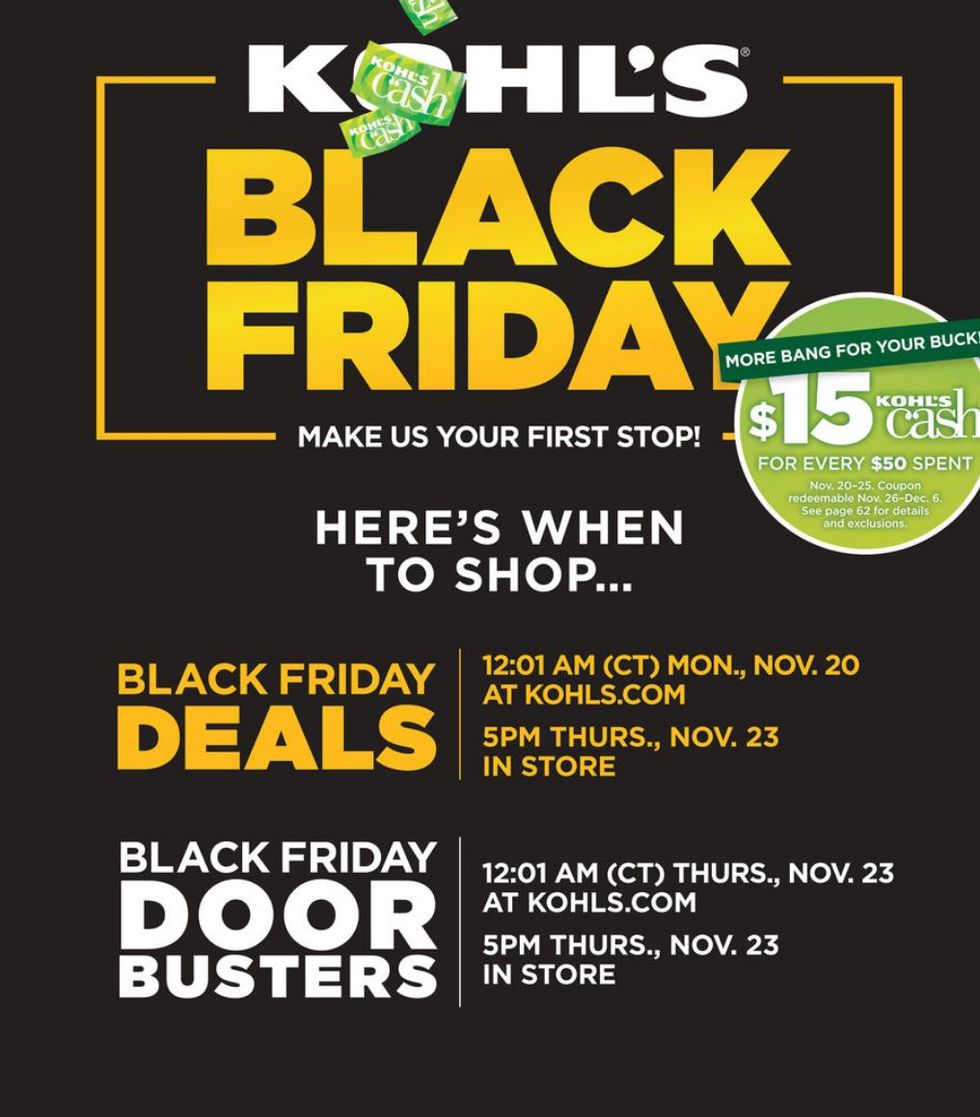 Though best known for its clothing, when it comes to Black Friday sales, Kohl's comes in with some of the best deals on electronics. According to WalletHub, since 2015, Kohl's has offered the highest average discount on its items. For Black Friday 2017, Kohl's average discount is just over 66%.
Kohl's discounts on items like the Haier 55" 4K Ultra HDTV ($299.99) or the Microsoft Xbox One S 500GB ($189.99) also include additional Kohl's Cash to be used on future purchases. Though the Xbox One S is on sale at most big box retailers, Kohl's is offering $45 in Kohl's Cash.
Best Buy
When it comes to televisions and other big box electronics, Best Buy has some great deals to catch. Samsung televisions, like the 40" 4K Ultra HD TV is discounted $220 while the 85" is knocked down $1,200. Best Buy is also offering up to $300 on select Windows computers, 40% off appliances, and $70 off Samsung Gear S3 smartwatches.
Best Buy is also offering $350 off the Samsung Galaxy Note 8, Galaxy S8, or Galaxy S8 Plus compared to other stores that are just offering an in-store gift card for a lower amount.
Walmart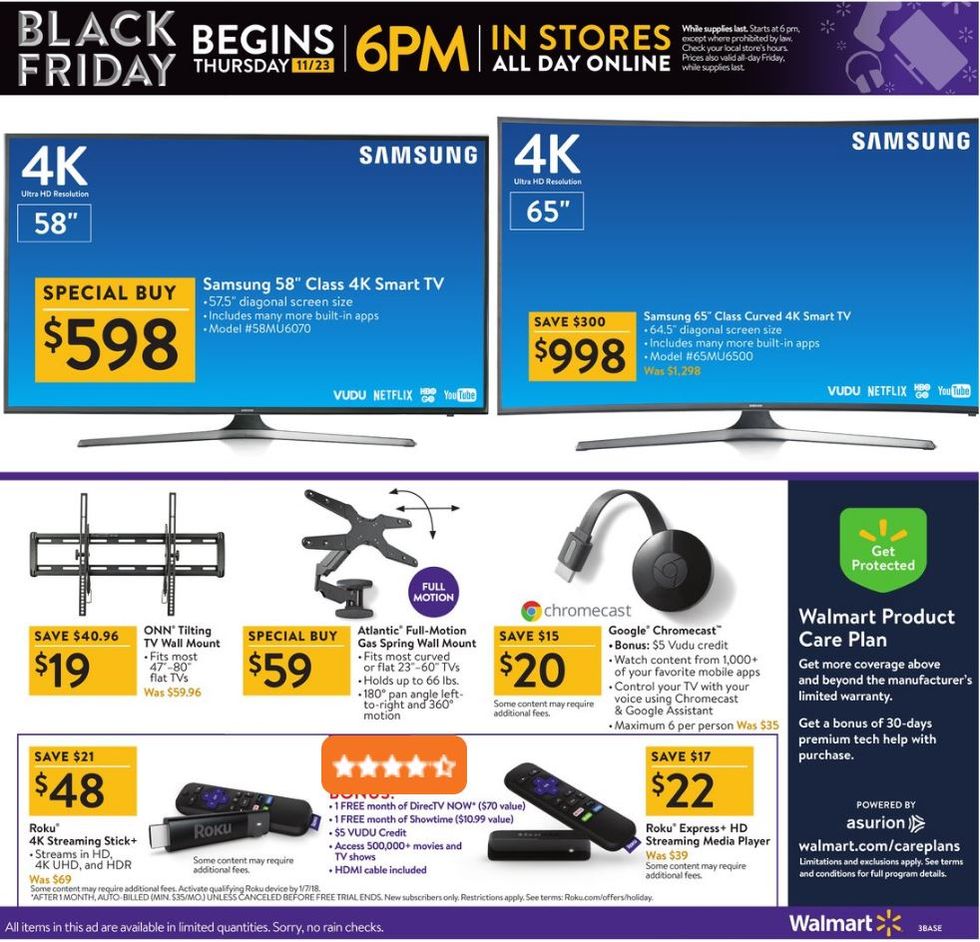 Offering discount on its multitude of products, Walmart's deals range from good to great. One of the retailer's best deals include a $300 Walmart Gift Card with iPhone X, iPhone 8, or iPhone 8 Plus purchase.
Other exclusive Walmart Black Friday deals includes the Google Home plus a $25 Shopping Offer for $50 and a Sharp 55" 4K Smart LED TV for $298. Competitive retailers have similarly sized televisions for less, but Sharp's quality surpasses them.
Please SHARE this with your friends and family.