In a hopeful sign the United States' reputation on the global stage has improved since the departure of Donald Trump from office, President Biden and Canadian Prime Minister recently made a friendly bet on the NHL Stanley Cup Playoffs.
Trudeau, of course, is rooting hard for the Montreal Canadiens.
Biden put his hope behind the Tampa Bay Lightning.
Biden's and Trudeau's wager—the stakes of which remain unknown—are hardly the first friendly bet to be shared between U.S. and Canada leaders.
Barack Obama famously had to fork over two cases of beer to former Canadian Prime Minister Stephen Harper when Obama lost two separate hockey wagers.
The contest between Biden and Trudeau remains up in the air, as the best of seven series between Montreal and Tampa Bay is still underway.
As it stands now, though, Biden has one game to the good. Tampa Bay defeated Montreal 5-1 in the first game of the series.
People who saw the wager on Twitter, however, weren't so interested in the event itself.
Instead, they focused on the stakes of the bet, sharing all sorts of ideas.
And Trump, of course, came up a lot.
With the possibility of plenty more games to go in the best of 7 series, we'll have to wait and see what the actual wager turns out to be.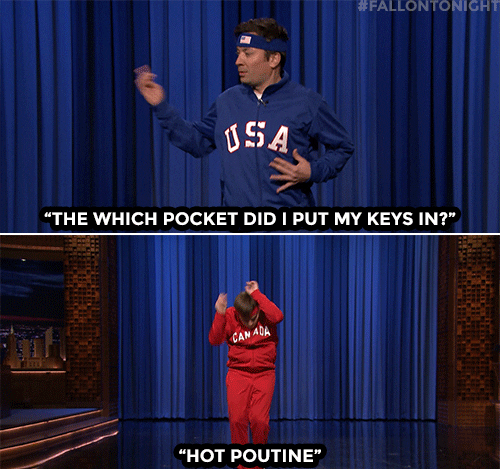 Giphy
If the USA wins, maybe we'll get poutine and ployes and if Canada wins they'll get cornbread and BBQ?

What would you exchange?