A London-based YouTube vlogger is under fire for a recent prank involving him throwing cups of water into the faces of unsuspecting strangers.
22-year-old Arya Mosallah recently posted the video prank to YouTube. And while it quickly went viral, many have criticized him for his thoughtlessness, particularly since actual acid attacks have been on the rise in the U.K. in recent months, with an average of two per day, and more than 400 attacks since April. This puts the U.K. at the highest rate of acid attacks in the world.
---
This isn't the first time Mosallah, who posts videos on YouTube as ItzArya, has done the water prank. He posted a video back in June that amassed over 8 million views.
While the controversy led to several of Mosallah's videos being pulled from the popular website, including the water pranks, you can see clips of the prank below:
Many people have been outraged over the prank, and sounded off on Twitter:

Mosallah isn't the first YouTube prankster to face a public backlash in recent weeks. Logan Paul also came under scrutiny earlier this month after he posted a video in Japan's "suicide forest" that featured a dead body in the background. Paul has since apologized and attempted to make amends by spreading awareness about suicide prevention.
Some have speculated that Mosallah might follow the same path to "redemption":
Since the backlash, Mosallah released a video addressing the outrage (which has also since been taken down).
"So, I've been doing this for about three years now," Mosallah begins. "I've never once come across anything about community guidelines, strikes, none of that."
He wasn't apologetic, however, saying that the prank was "meant to be funny, and a lot of people found it funny."
"Yes, I accept that I shouldn't have done it at this moment of time, and I accept all the comments and stuff that's been said about me," he admits. "And I'm thinking, 'Hold on. Have you guys not seen all my videos?' If you're trying to say one video offended you guys, then all my videos will literally anal you guys."
"You're crying over one video that was a joke and was never meant to be for these old, boring people," he adds.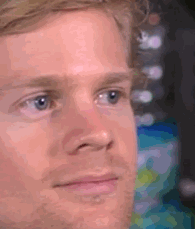 Come again?
So it would seem that Mosallah has some growing up to do before he's ready to admit that perhaps his prank could be scary to some people, especially given the current climate in the U.K.
Sounds like someone needs an education in empathy:
H/T: The Independent, LADBible, Twitter