We know words matter, but this time The People For Ethical Treatment of Animals (PETA) may have left more people scratching their heads with a new twist on "speciesism".
---
This week PETA took to Twitter to let people know the harmful effects of language and how important it is to chose your words carefully, even if those possibly offended have no idea what you are talking about.
In an attempt to have people be more mindful of harming animals, PETA would like us to reword idioms to more animal friendly words.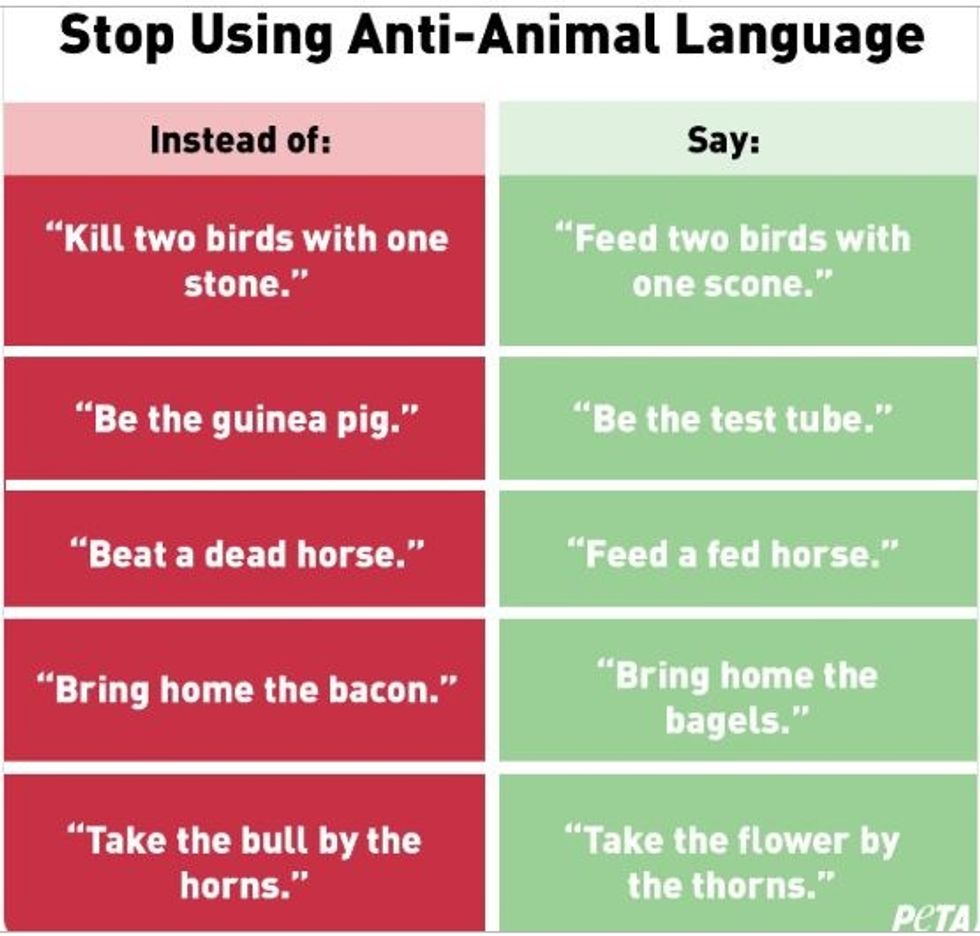 PETA
They went on to explain further why they picked this particular battle.
Unfortunately, the explanation really only made things worse.
Some folks saw the humor in the situation.
Others appreciate the time it must have taken to come up with the new idioms.
We're all for the ethical treatment of animals, but PETA may need to learn to pick their battles.

And this just doesn't feel like the right one.
Although...
Maybe in the end, that is all that matters.
H/T: Huffington Post, USA Today