Back in 2018, a 19-year-old Chicagoan went megaviral just days before the kick-off of LGBTQ+ Pride Month. He tweeted a photo of himself in an ER hospital bed where he'd ended up after a most unique mishap.
As the caption on his photo revealed:
"Dick sent me to the ER."
But it wasn't an injury to his own member.
Fredy Alanis ended up in the hospital when oral sex with a particularly well-endowed gentleman landed him with a throat injury. And no, most blow job injuries don't qualify for workers comp.
Last week, Alanis took to Twitter again to celebrate the fifth anniversary of the "moment I'll never be able to live down."
He went viral all over again, as seen below.
While that moment he can "never live down" ultimately ended up doing no lasting damage, it was definitely no laughing matter.
Well, from a medical perspective anyway.
As Alanis later revealed, his rough-and-ready oral dalliance with a 10-incher resulted in him tearing a hole in his windpipe. His injury required surgery to repair the amorous damage, followed by a days-long hospital stay.
And you think your dating life sucks.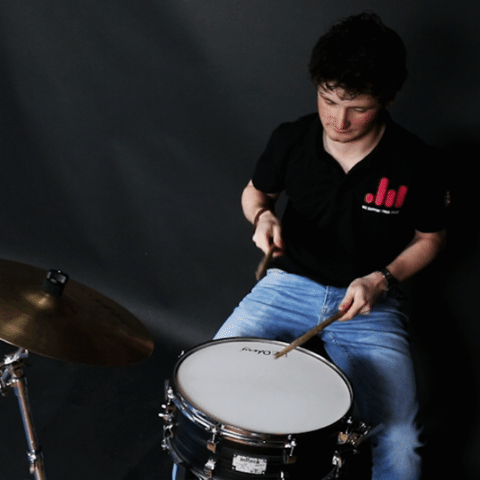 Giphy
The whole incident caused quite an uproar in Alanis' family as well.
He's said his parents were "super upset about it" after he went viral for his Twitter post and his sister received tons of horrifying social media DMs about her brother.
Five years later, though, Alanis is at least turning the whole debacle into a teachable moment.
After he again went viral, he offered some valuable advice for those with an appetite for sausage, if you will.
Asked by a guy on Twitter how he might avoid Alanis' tragic fate, he replied:
"Never suck dick at an angle, and if you must don't force it cause you'll almost die :)"

Well okay then.
Alanis' viral moment and safe sex tip caused yet another uproar.
And his big anniversary definitely had people cheering—and laughing.
\u201c@Electric_papi Icon behavior \ud83d\ude4c\ud83c\udffe\u201d

— Fredy :) (@Fredy :)) 1685581232
So there you have it, folks.
Be careful out there.