Before they were international besties, United States President Donald Trump and North Korean Leader Kim Jong Un battled back and forth with put downs, name calling and threatening tweets. One of those tweets may have gone too far.
---
According to the new book Fear: Trump in the White House by Bob Woodward, the celebrated journalist famous for breaking the Watergate scandal, a tweet by Trump could have led to war with North Korea.
On CBS Sunday Morning, Woodward talked about a time when a Trump tweet "scared the daylights" out of Defense Secretary Jim Mattis and Chairman of the Joint Chiefs of Staff Gen. Joseph Dunford.
Woodward told CBS:
He drafts a tweet saying 'We are going to pull out dependents from South Korea ... Family members of the 28,000 people there' At that moment there was a sense of profound alarm in the Pentagon leadership that, 'My God, one tweet and we have reliable information that the North Koreans are going to read this as an attack is imminent.'
Luckily they were able to put the kibosh on the tweet and avoid killing us all.
The Pentagon reaction: "My God." https://t.co/CmwB7QNXo8

— HuffPost (@HuffPost)1536566271.0
Only a late intervention from the Pentagon stopped Trump's Twitter account starting a war on the Korean Peninsula,… https://t.co/bucaBzTLAW

— VICE (@VICE)1536586996.0
Bob Woodward: Nixed Trump Tweet 'Scared The Daylights' Out Of The Pentagon And Had The Potential Of Leading To War… https://t.co/TRblcSxVgA

— Jon Cooper 🌊 (@Jon Cooper 🌊)1536578628.0
People found the revelation jarring.
@joncoopertweets @GOP @SenateGOP @HouseGOP have lost their souls allowing this unhinged man run our country. Vote blue

— Save our Democracy.. Vote (@Save our Democracy.. Vote)1536580422.0
@joncoopertweets He's simply too stupid to be in this job.

— Bob (@Bob)1536588453.0
But the revelation led to an even more disturbing realization.
It's not the most important thing but I'm still processing the fact that Trump doesn't just tweet whatever is on hi… https://t.co/6HQ2wzgpO8

— David Klion🌹🔥 (@David Klion🌹🔥)1536588306.0
@LeMoustier If it's true that Trump's tweets are "screened" -- and I am very skeptical of the claim -- it means the… https://t.co/V61psoBpCO

— Sarah Kendzior (@Sarah Kendzior)1536581354.0
Really? The tweets are screened? And all those other tweets cleared? Covfefe?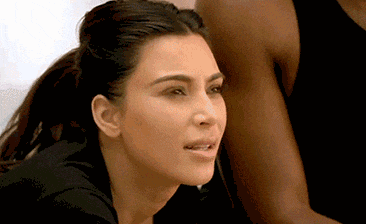 media.giphy.com
We've joked about Trump's draft tweets, but my goodness. https://t.co/LzE9sDvRnE https://t.co/XaxgihEONF

— Miriti Murungi (@Miriti Murungi)1536521860.0
Here's the fucking scary part: Trump "drafts" tweets!?!?? So, the bullshit I see in my feed has ACTUALLY been proof… https://t.co/00QCD8Xdw7

— College Fatness (@College Fatness)1536589372.0
Is anybody else surprised that Trump apparently drafts his tweets before sending them? Woodward's revelations would… https://t.co/Dkef1VPcQv

— Kim Gamel (@Kim Gamel)1536566294.0
Woodward: Draft Trump tweet alarmed Pentagon Me: Thank God! Wait a minute.. 1. "Confefe" went thru a review? I ass… https://t.co/smDo6UvZc1

— Mrs S (@Mrs S)1536577725.0
Hang on so this implies that: (1) Trump drafts his tweets and circulates the drafts for comment before he sends the… https://t.co/6KLmLDh453

— 🇫🇷SEAN 🇫🇷 🛫🥂🍾🛬 (@🇫🇷SEAN 🇫🇷 🛫🥂🍾🛬)1536556419.0
If those are the vetted tweets, what could Trump be saying when left unchecked?
H/T: Huffington Post, Vice News