Drastically thin and eating just a fifth of the daily calories recommended by the National Health Service (NHS), an IT consultant who was consumed by the slimming disease anorexia nervosa said being told she may never have children finally jolted her out of her terrifying addiction.
---
Putting herself under immense pressure to succeed after moving to London in 2008, Donna Grenfell, now 32, convinced herself that only "skinny and beautiful" people were high achievers – and in 2009 she started skipping meals.
By 2011, she had fallen from 10st to just 7st 6lb which, at 5ft 6in, made her body mass index (BMI) 16.8 – with the NHS advising that anything below 17.5 is an indicator of anorexia.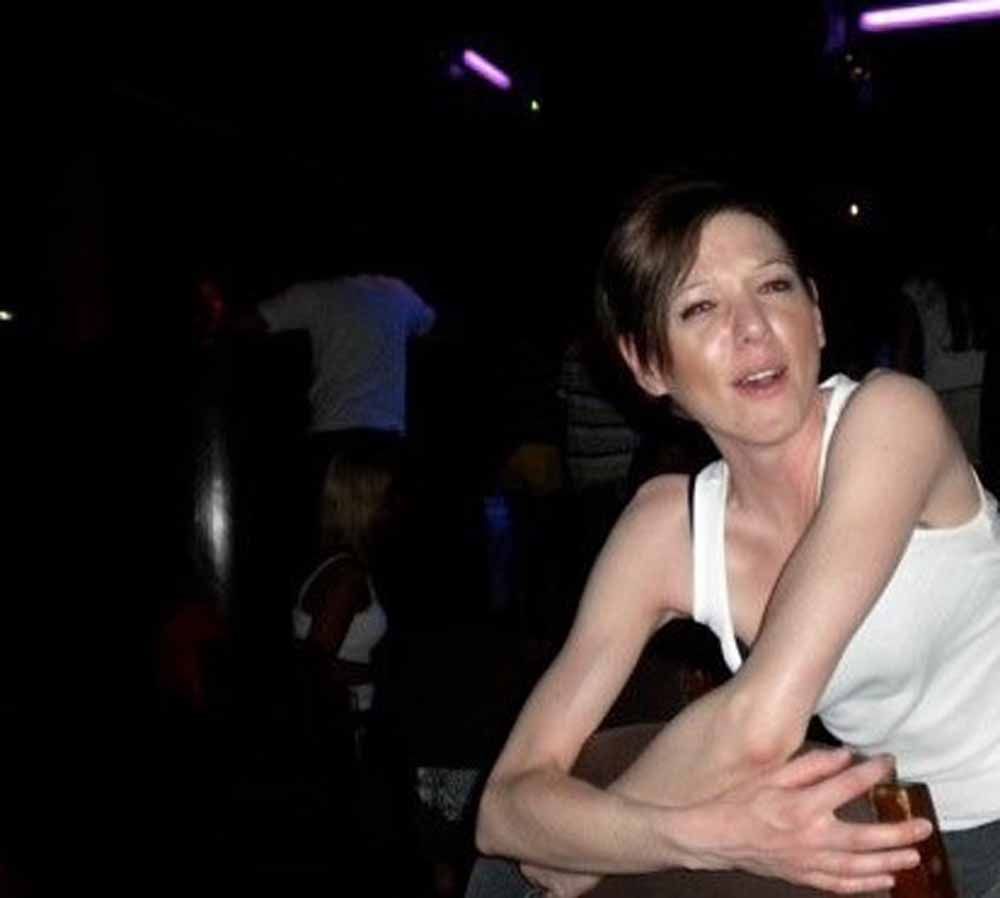 Donna when she was younger PA Real Life/Collect
Then, in 2014, when her hair started falling out, she saw her GP, who said her fertility was also being seriously threatened by her plummeting weight.
Realizing the pressure of living in the capital had triggered her slimming addiction, Donna moved to Manchester, where she found love, gained weight and on August 15, 2018, gave birth to the baby boy she had feared she would never have.
She said:
"After moving to London I started to believe that the only way to be successful was to be stick thin and weigh next to nothing."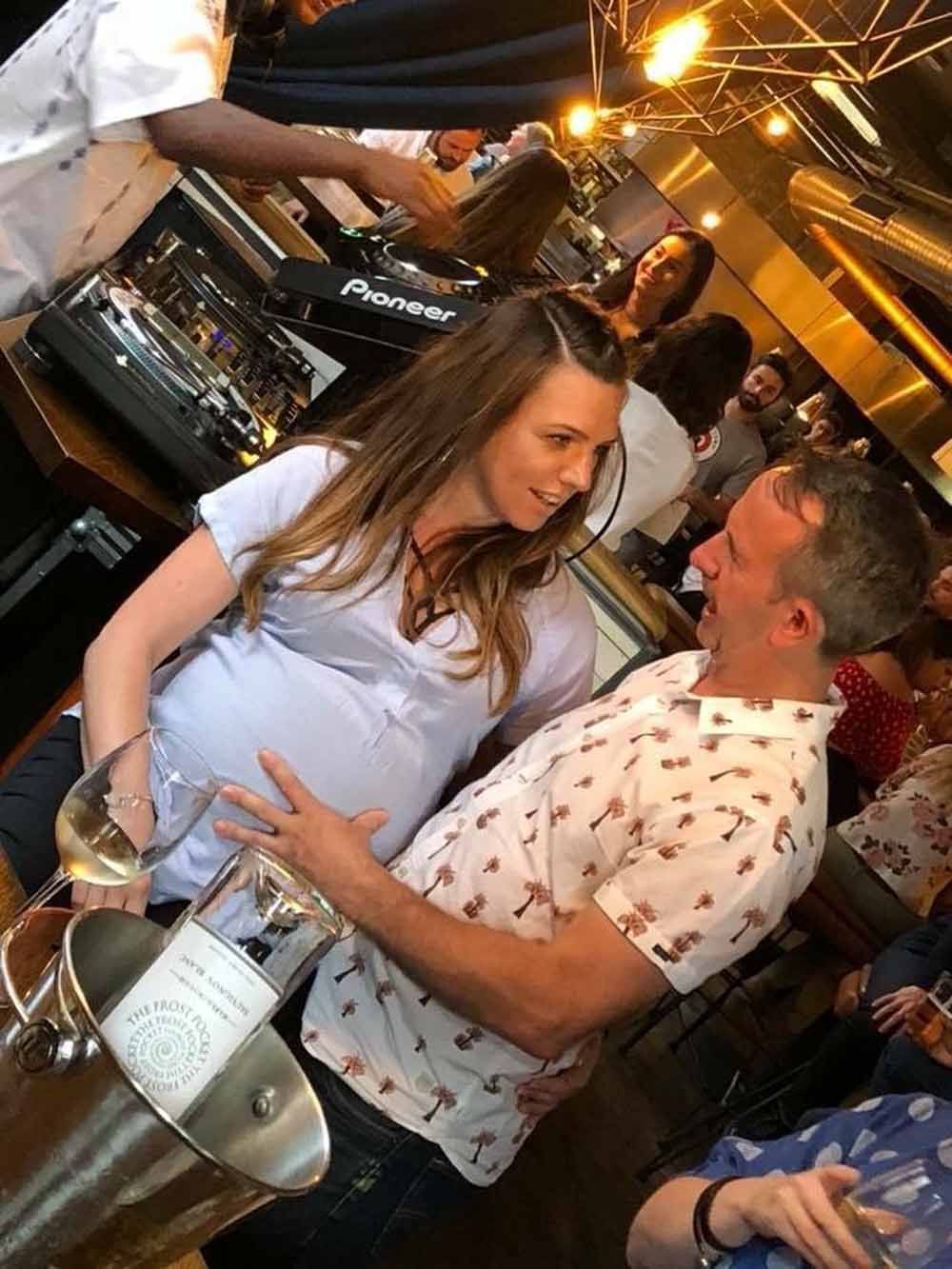 Donna embraced eating for two when she fell pregnant with AlfiePA Real Life/Collect
"Before I knew it was having one meal a day, or none at all if I knew I would be eating out with friends or colleagues the same week," she added.
"But, when I finally saw a doctor about my hair loss and she sat me down and told me I was malnourished and that it wasn't just my hair that was feeling the results of it – my fertility would be too, it was the reality check I needed."
"I'd always wanted to be a mum and I knew after that I couldn't carry on as I was – I needed to find a new job and move out of London."
Now a proud mum to Alfie Chicot, Donna insisted she never set out to be anorexic but, as her anxiety over succeeding increased, she became increasingly hooked on slimming.
She said:
"It started out as a lifestyle overhaul. I got into running every other morning and was eating healthier than ever."
"But as more and more people complimented me on my weight loss, the thinner I got."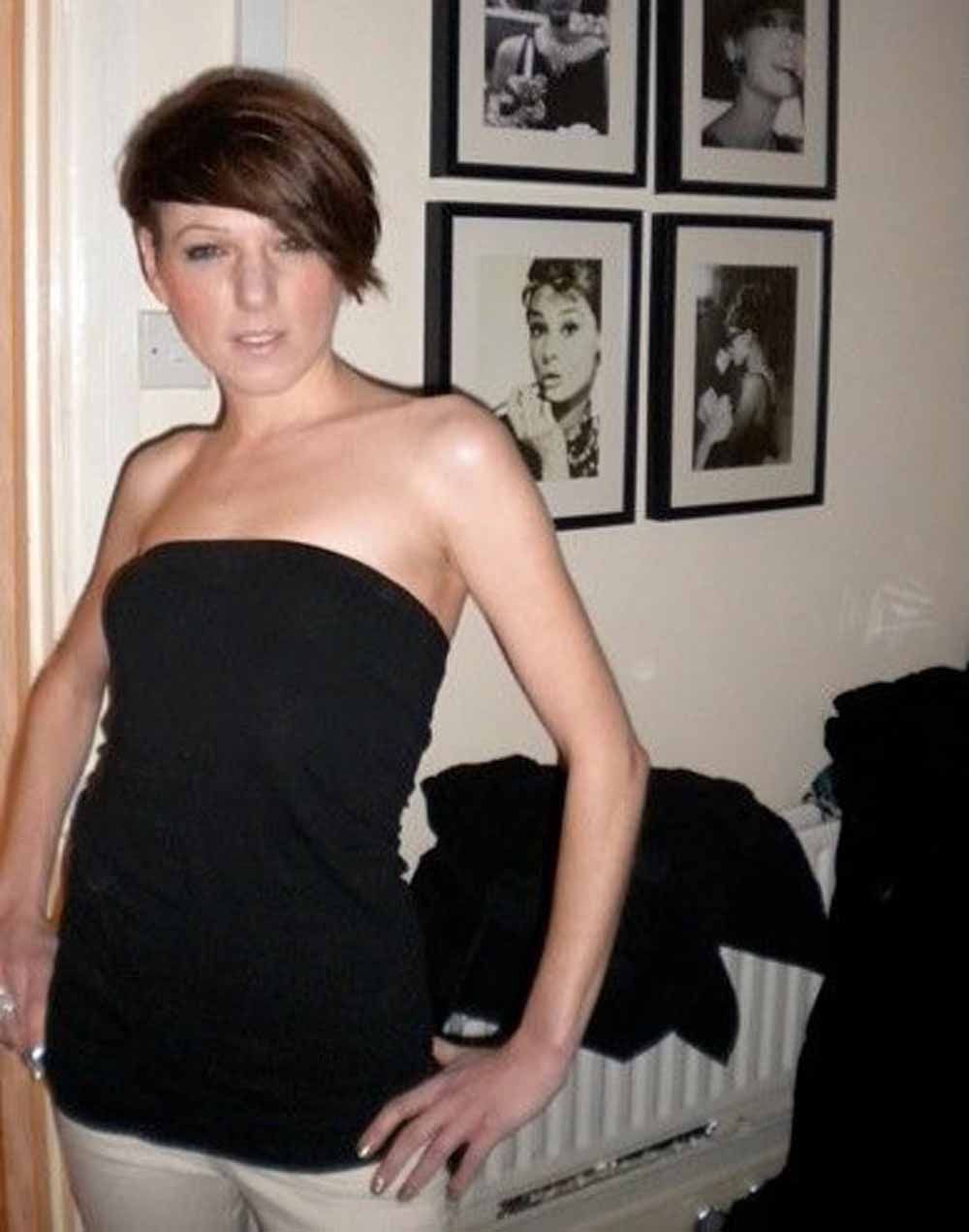 Donna when she was youngerPA Real Life/Collect
As well as running 10km each day, she started calorie counting – beginning with 1,000 calories a day – half the 2,000 recommended for woman to maintain a healthy weight by the NHS.
But, by 2011, she was restricting herself to just 400 calories a day and her weight dropped drastically to 7st 6lb.
Explaining how she motivated herself not to eat, she said:
"I trained myself to get satisfaction from hunger pangs."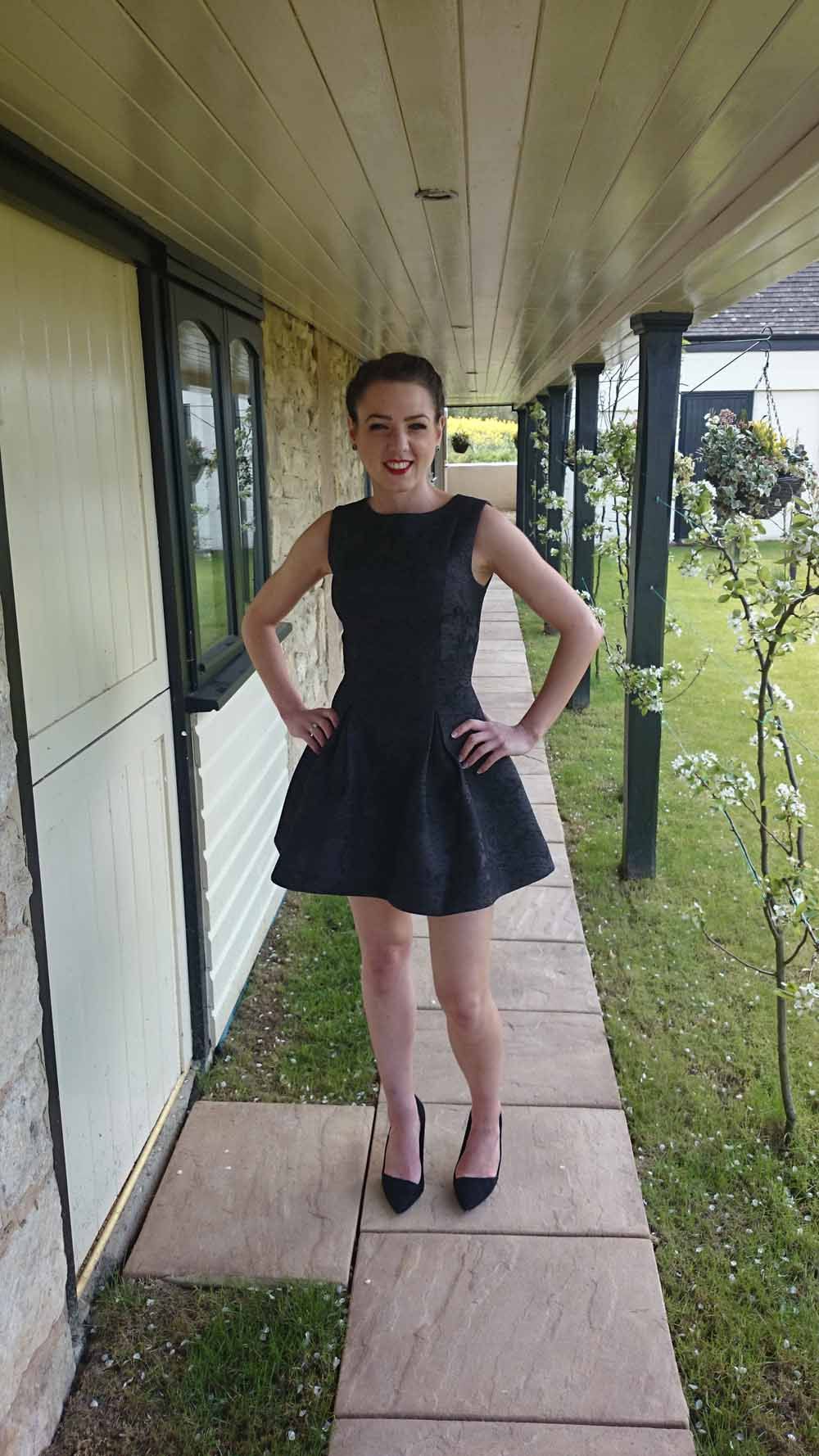 Donna has a much healthier relationship with food nowPA Real Life/Collect
"I would feel my under my ribs and my collarbone and it spurred me on to keep it up."
When friends and family expressed concern over her weight loss, Donna simply pushed them away.
"It seemed like no one understood about mental health back then, people just assumed I was being self-absorbed," she said.
Donna added:
"I couldn't control what other people thought about but I did have control over my weight – so I latched onto that."
"I honestly felt that it didn't matter if I lost friends and family along the way. If I kept the weight off, I felt like I was achieving something."
But years of starving herself started to wreak havoc on Donna's system and she saw a doctor when her hair began to fall out.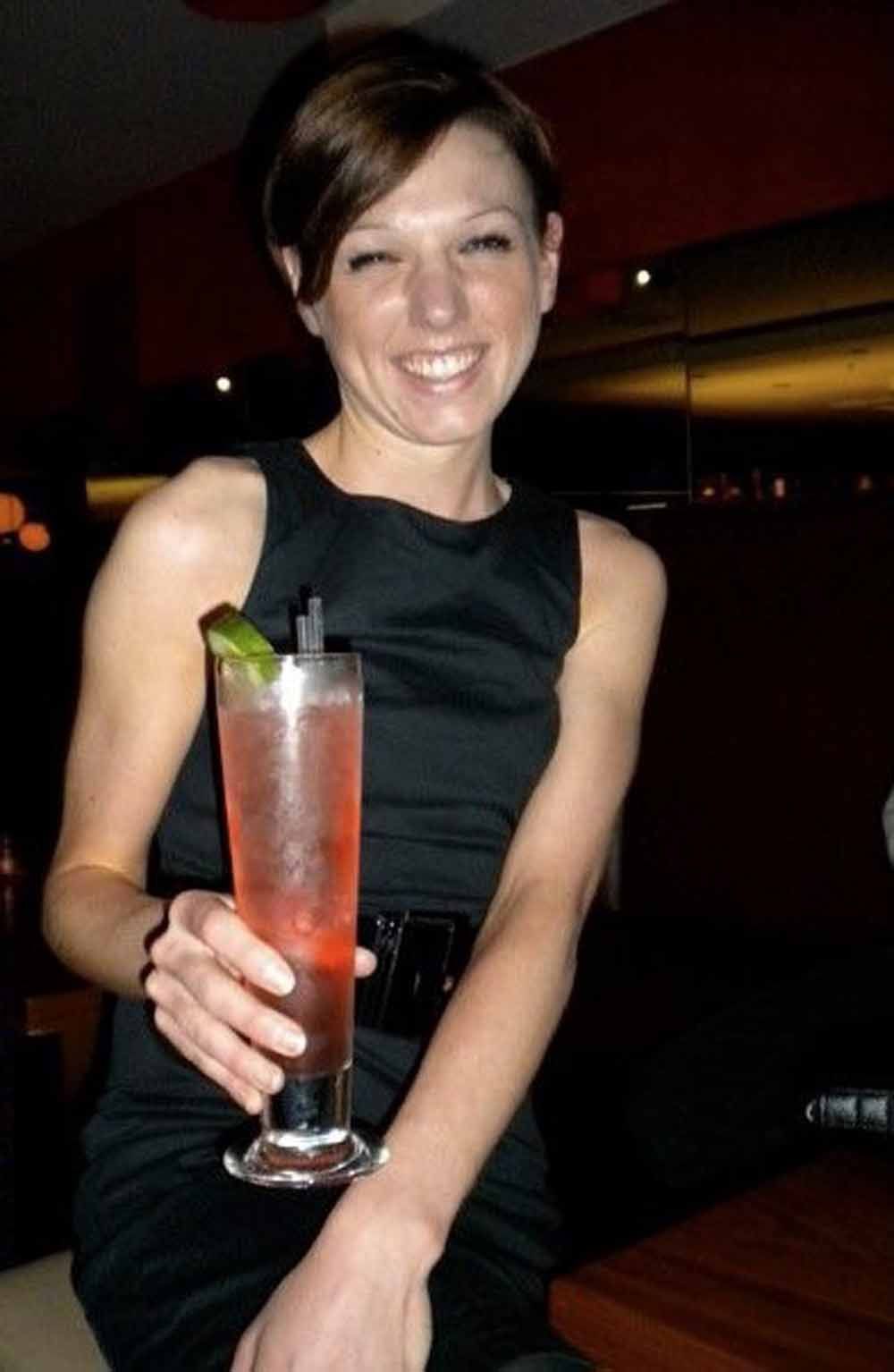 Donna when she was youngerPA Real Life/Collect
To her horror, she was told that if she did not start to put weight back on, her hair would continue to fall out and she risked seriously damaging her chances of having children.
"It was a real wake up call," she said.
"If I didn't change my relationship with food, I could end up feeling the repercussions for the rest of my life."
Realising the pressure and loneliness she had felt living in London had triggered what she now knew was anorexia after talking to a friend, in mid- 2014, she moved back to Manchester, saying she has "never looked back."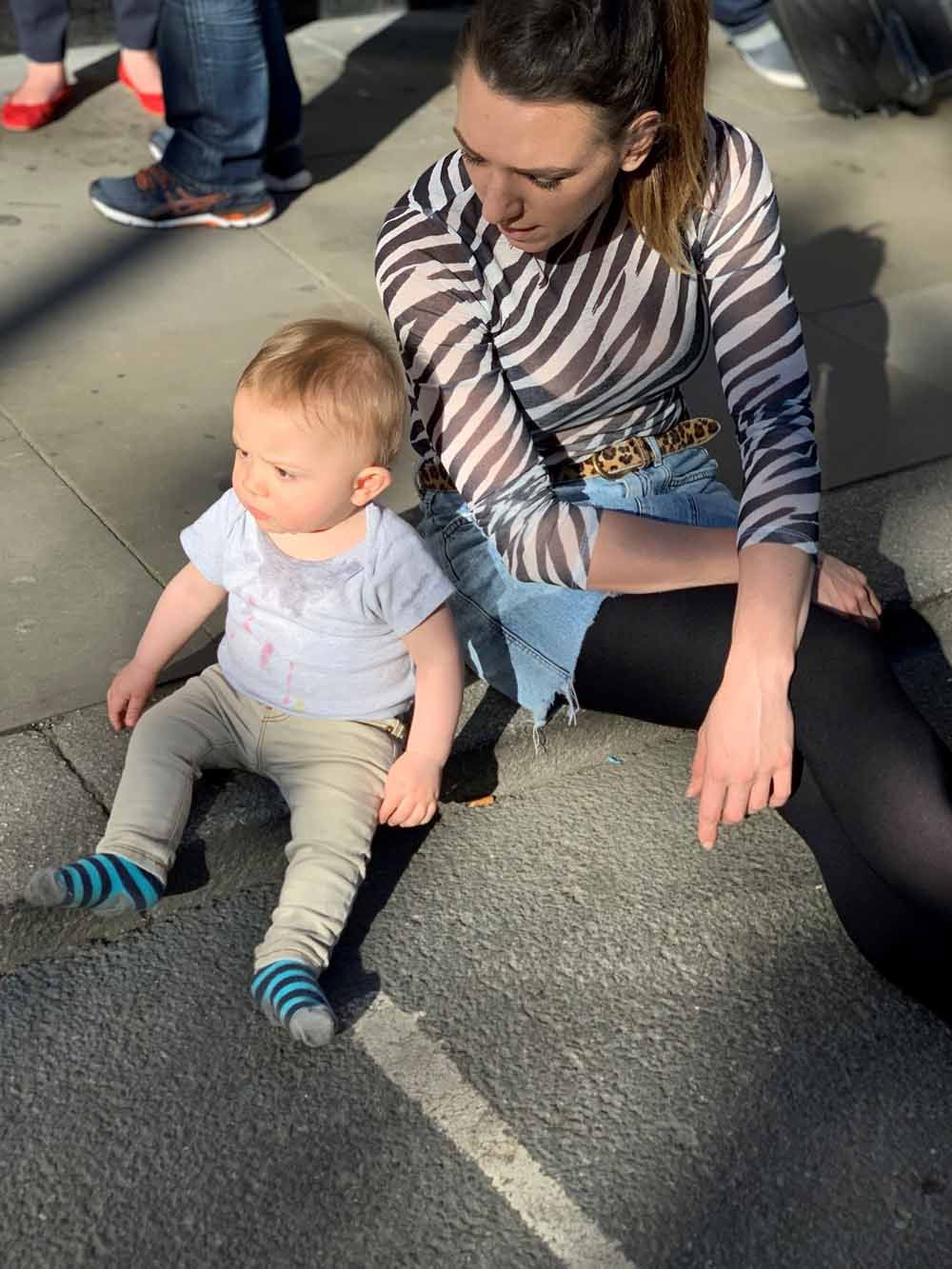 Donna and her son, AlfiePA Real Life/Collect
She said:
"Just before I moved away from London, I told my housemate at the time about my eating disorder, and that was the first step admitting I had a problem – I wasn't just a skinny girl – I had anorexia."
Then, after she began seeing Darren Chicot, 53, an IT consultant, who she met through mutual friends, in December 2015, they started dating and his love and support banished her anorexic feelings for good.
Donna said:
"Meeting Darren was the real turning point for me."
She continued:
"Knowing I was appreciated for who I was started to rub off on me and really boosted my self-worth."
As their love grew over the next two years, Donna steadily gained weight, as she increased her food intake to a healthier 1800 calories a day.
As she reached 9st 6lb – the heaviest she had been in years – she was thrilled to discover she was pregnant.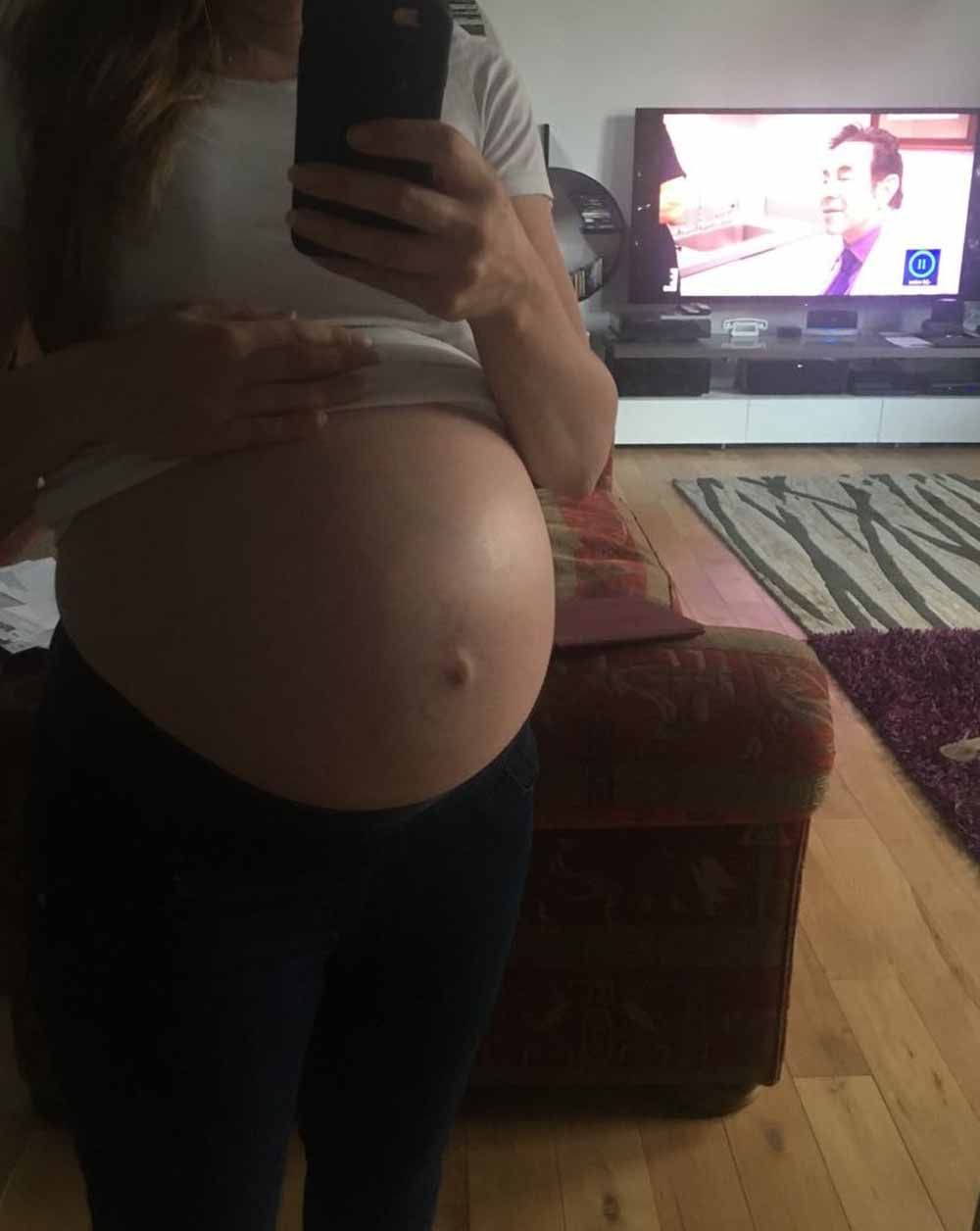 Donna embraced eating for two when she fell pregnant with AlfiePA Real Life/Collect
"On Darren's birthday, December 9, I'd felt ill all evening," she said.
"That's when I clocked that my period was a few days late, so I ran straight to the pharmacy and bought a pregnancy test – which was positive."
"We were both absolutely shocked that it had happened so quickly, it did seem like an extra special birthday gift… but it also didn't seem real."
"Darren definitely didn't believe it until the 15-week scan when we actually saw the foetus on the screen, after that we went back to our place and celebrated properly."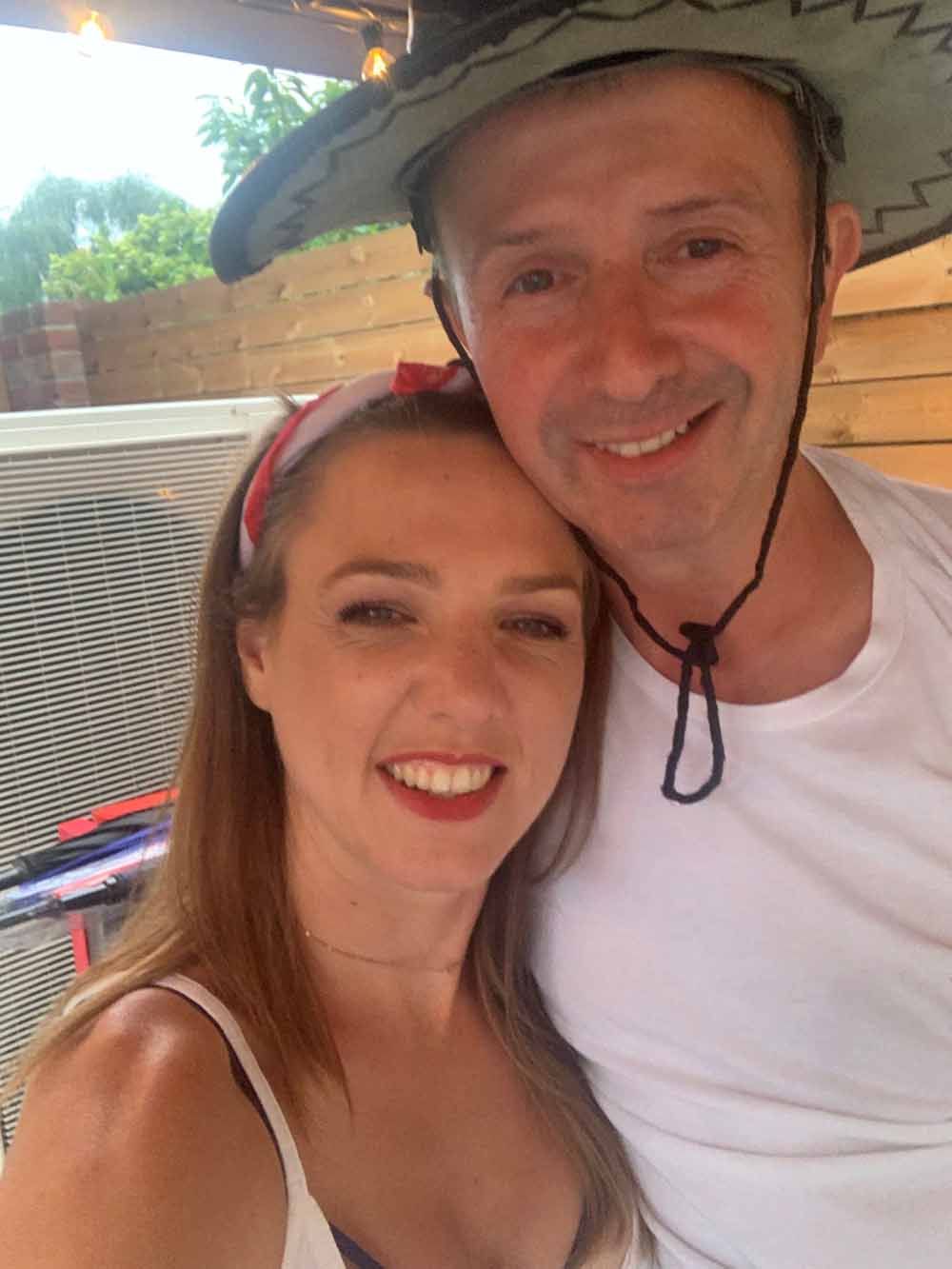 Donna and her partner, DarrenPA Real Life/Collect
She continued:
"After being told I might never be able to have children, it was music to my ears."
Initially concerned that putting on weight during her pregnancy might cause a relapse of her anorexia, Donna informed her doctor and midwife, and was given regular mental health check-ups in person and over the phone.
Luckily, Donna found the pregnancy had a positive impact on her relationship with food.
"I knew that the most important thing was eating healthily for the life growing inside me," she added.
Giving birth to Alfie on August 15 at Manchester Royal Infirmary, weighing 8lb 6oz, after a natural labour, Donna was discharged the very next day with her new baby.
After settling into life as a mum, still weighing 12st 6lb when Alfie was three months old, Donna wanted to lose her baby weight healthily.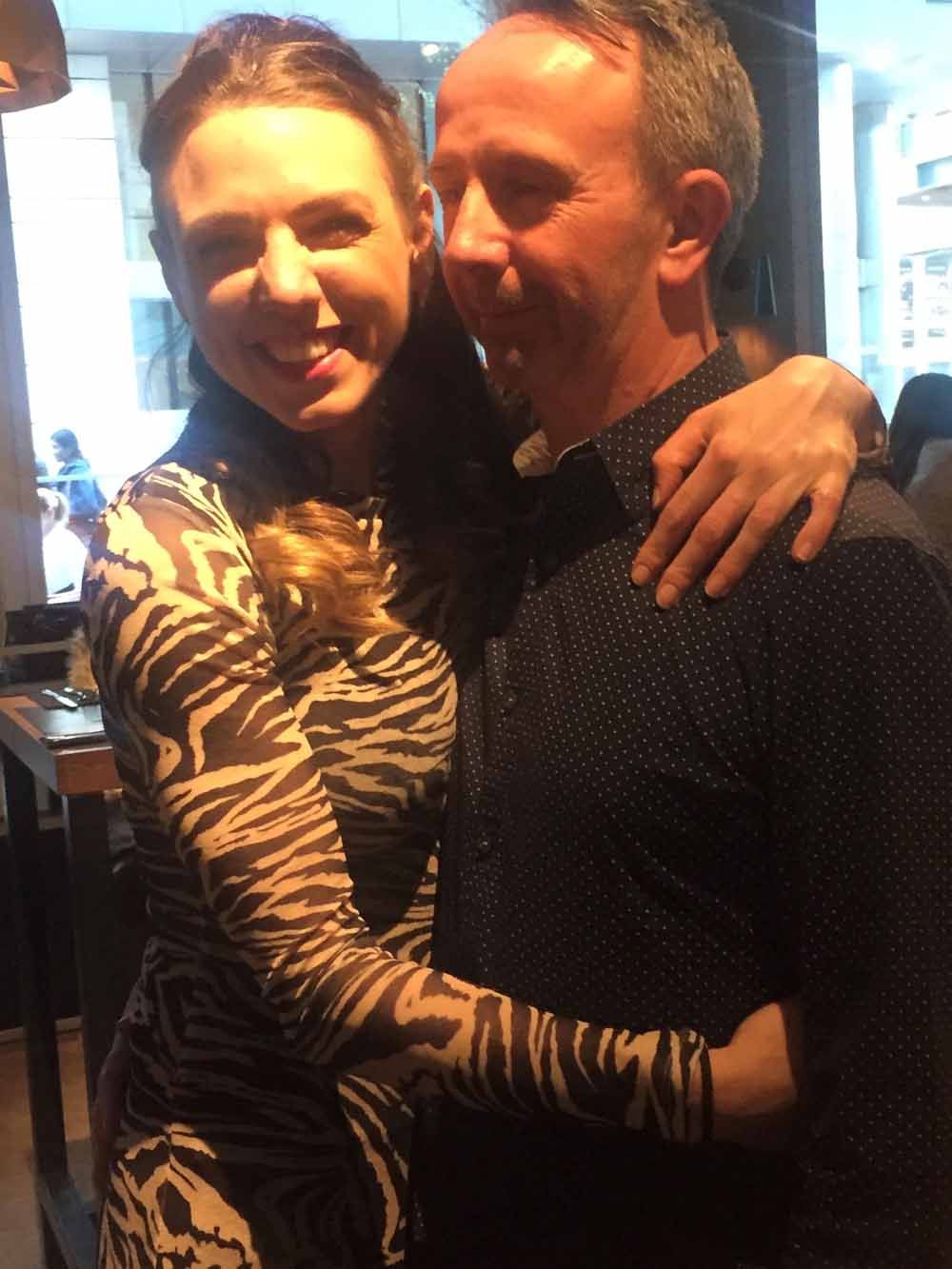 Donna and her partner, DarrenPA Real Life/Collect
So, in November 2018, she joined the personal training programme, Ultimate Performance, a gym that specializes in strength and conditioning training, and set up a personal regime involving three weekly hour-long workout sessions.
She said:
"I feel like my attitude to food and exercise has been rebuilt from the ground up."
"I want to fuel my body to keep up with the increase in my fitness and to do that I'm eating at least 1,800 calories a day."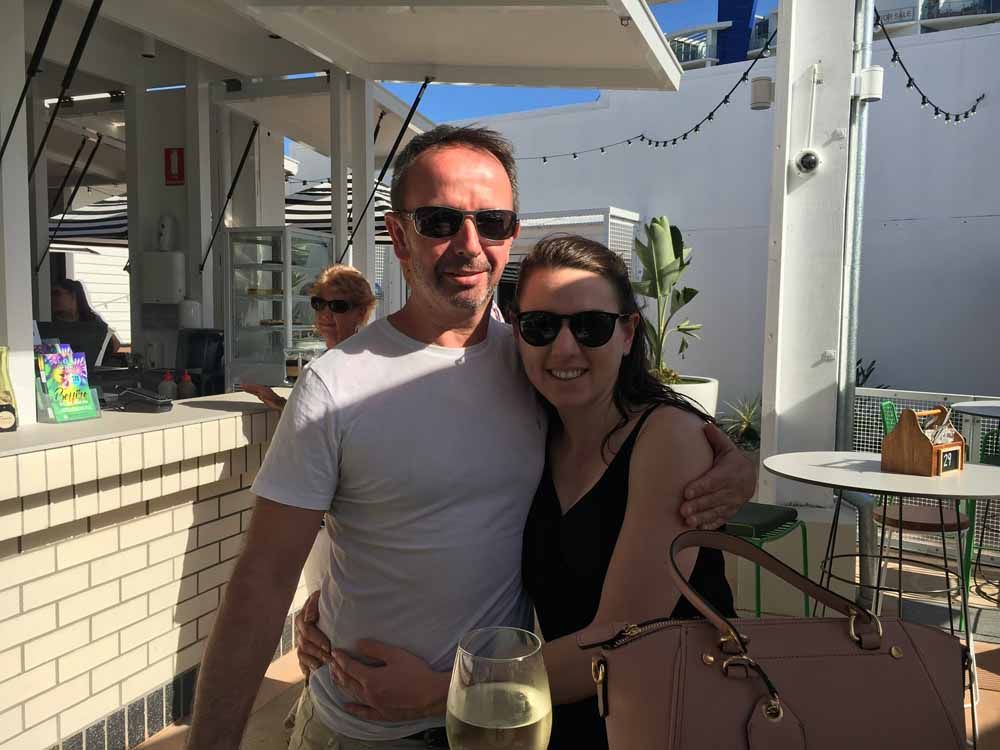 Donna and her partner, Darren (PA Real Life/Collect)
She added:
"My goal has been to lose weight and gain muscle and I can really see the benefits when I look in the mirror."
Now, with Alfie's first birthday approaching, Donna is grateful to have been given a second chance and hopes her story will encourage other people struggling with eating disorders to seek help.
"My main advice to anyone struggling with anorexia – or any other eating disorder – would be to tell someone you trust," she said.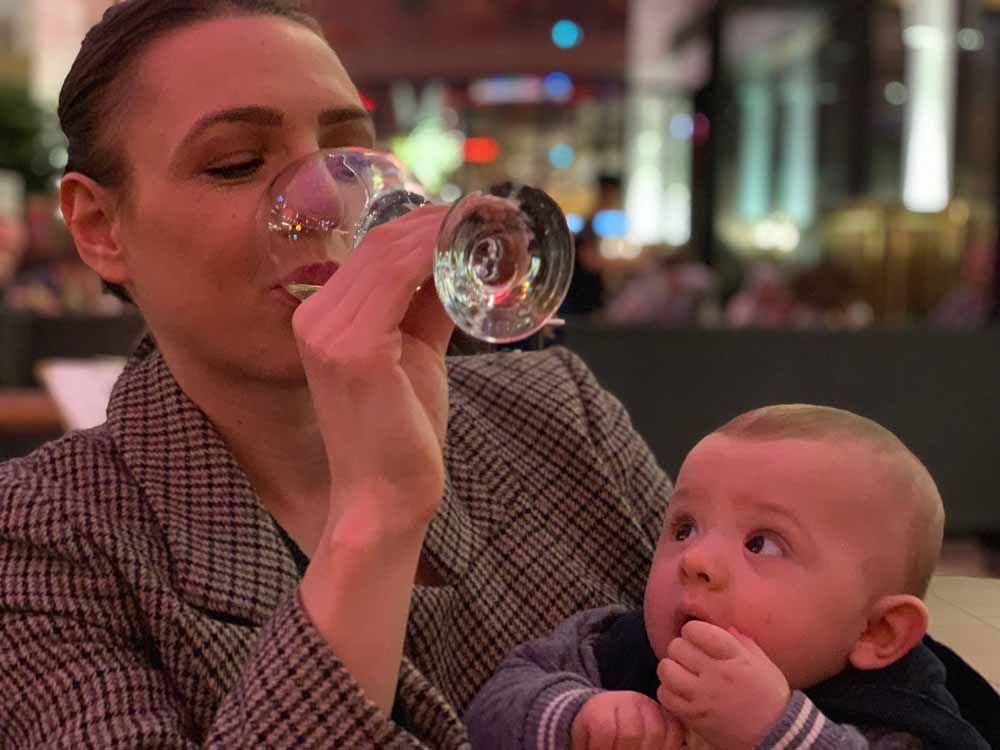 Donna and her son, AlfiePA Real Life/Collect
"Eating disorders are about control and keeping them a secret helps the entire problem spiral out of control," Donna concluded.
"To anyone who thinks eating disorders are for life, I'm proof that you can turn it around, and have a normal relationship with food."
"It's hard work but it's possible."