Another day, another public freakout.
This time it's a passenger's demand to speak with the "manager of the airport" after she was pulled back from the jet bridge door after being denied access to a flight.
The aftermath of her altercation was uploaded to TikTok where the internet got a big laugh out of the incident.
@kevdurio19

Indianapolis airport 😂😂😂😂😂 #karen #fypシ #wtf #calmdown #airport #911 #crazydance #viral #mom #trend
In the video above, a woman named Terry Ann Bluse argued with a security guard and said they threw her on the ground. She also demanded to see the manager of the airport.

Eventually she crosses back over to the other passengers at the gate waiting to board for assistance.
She yelled:
"Who saw him choke me to the ground? Who saw me?"
The other passengers weren't in a rush to help her.
Instead, one man said:
"I saw you run through the door when you weren't supposed to."
The woman didn't like that and got even angrier.
Bluse claimed she was "chokeholded" to the ground. Another passenger responded she deserved it.
The incident was shared to TikTok by user kevdurio19, where commenters couldn't believe what they were seeing.
kevdurio19 / TikTok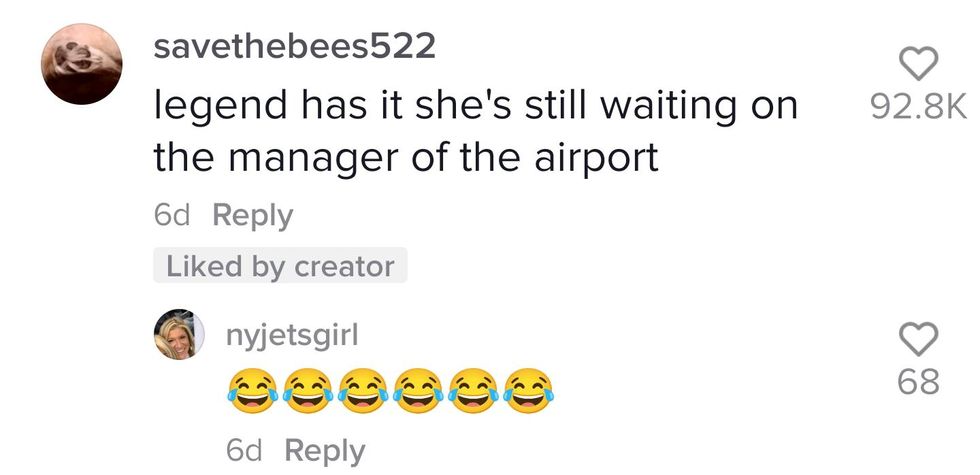 kevdurio19 / TikTok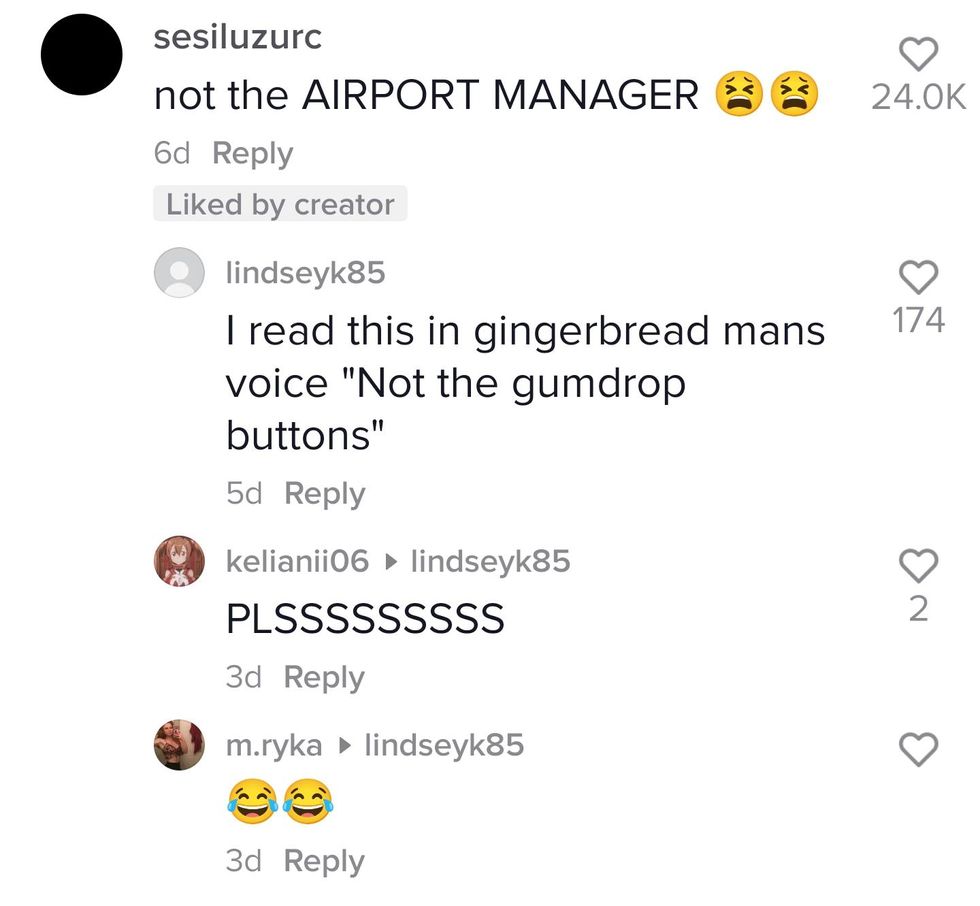 kevdurio19 / TikTok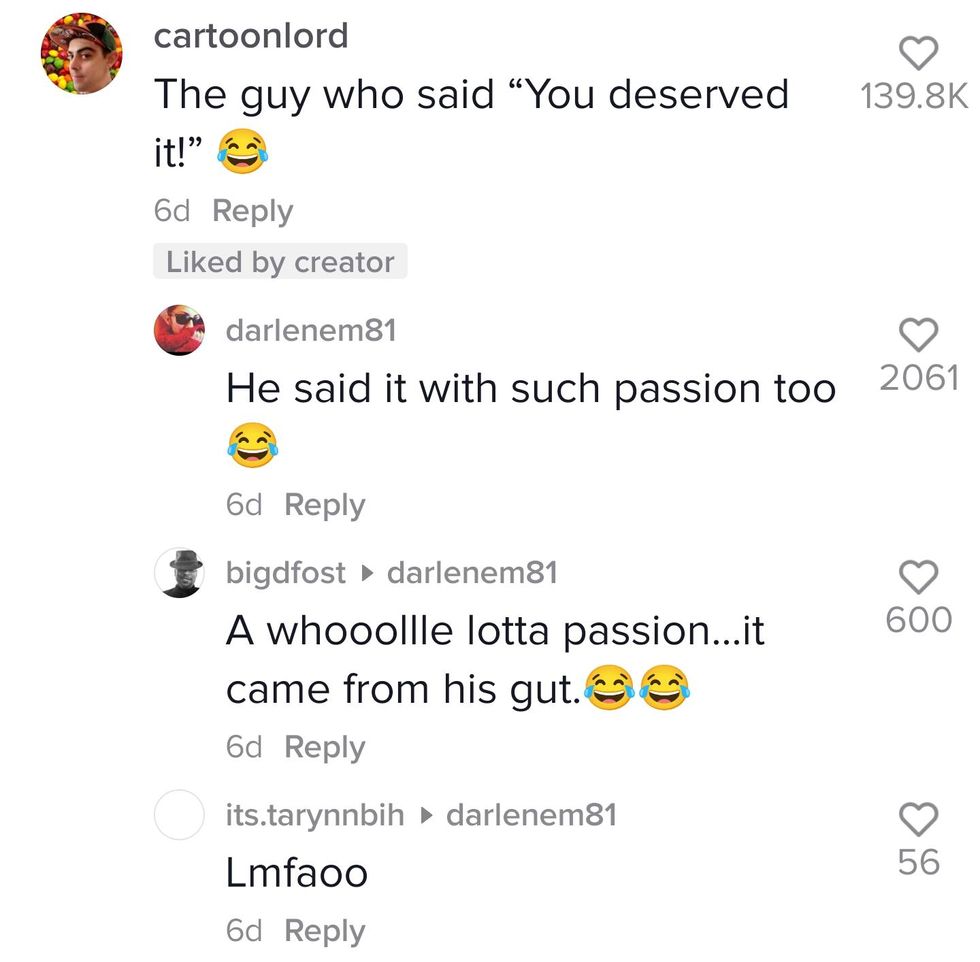 kevdurio19 / TikTok
The video continued with Bluse yelling she is a women in a dress, when the first passenger responded with the now iconic "Boo hoo."

Bluse responded:
"Boo hoo? You f'k off."
Then she said:
"I want the manager of the airport here!"
The video eventually went viral beyond TikTok.
It looks like the video is a screen recording of a Snapchat from another user. This led to some confusion.
Some online claimed this took place at the Indianapolis airport, but it actually happened at the Dallas Fort Worth International Airport.
The woman, Terry Ann Bluse, was arrested for public intoxication, resisting arrest and other drug related charges.
According to Newsweek, Bluse yelled at the American Airlines counter and was told to sit down. She was denied access to the flight, so she tried to run through the gate.
When she did, a male passenger pushed Bluse away from the door, causing her to fall over. At no point during this incident did anyone, let alone airport security touch her throat.
Authorities took her awayr and placed her under arrest for public intoxication. After a search turned up a "leafy substance" and a glass pipe, drug charges were added, as cannabis is not legal in Texas.
This whole thing could have been avoided, if she had just taken a seat and relaxed, but then the internet would have been deprived of jokes.
Officials from the Fort Worth International Airport and from American Airlines have not commented on the incident, but they aren't likely to.
But it's sometimes a little surreal when you're the one caught in the middle of a meltdown, like a women sitting at a gas pump was earlier this year.
Hopefully both women are having better days now.