*WARNNING: This article contains descriptions of domestic violence and abuse.
A grief-stricken widow who suffered months of controlling and violent behavior at the hands of a man she met online has told how she escaped from the perilous relationship after being kidnapped, taken on a 14-hour terror ride and held prisoner in her own home.
---
Heartbroken when her engineer husband Nick, 48, died of a heart attack in October 2018, former shop assistant and cleaner, Rosie Bradley, 49, admitted she was "lost and lonely" when Blair Crittenden, 32, who she vaguely knew through mutual friends, messaged her on Facebook in March 2019, offering his condolences.
Unaware of the danger he posed, the mother-of-five, who does not wish to name her children, accepted Crittenden into her life – first as a friend and then as a boyfriend.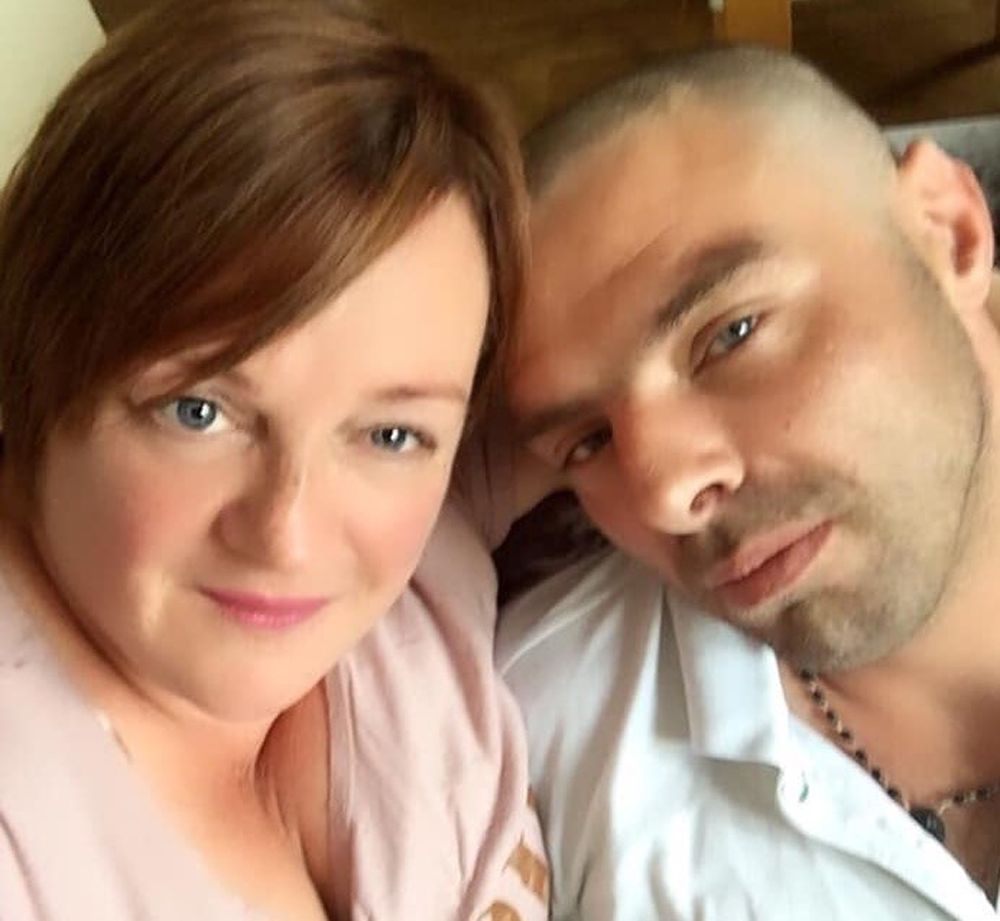 Rosie and Blair (Collect/ PA Real Life)
But within weeks, his behavior became more menacing and Rosie, of Chatham, Kent, England, said she was embroiled in a "living nightmare."
She said: "I believe Blair Crittenden approached me because he saw me as a target. I was in a very low and vulnerable place after my husband died.
"I feel lucky to have escaped the situation, because there were times where I was fearing for my life."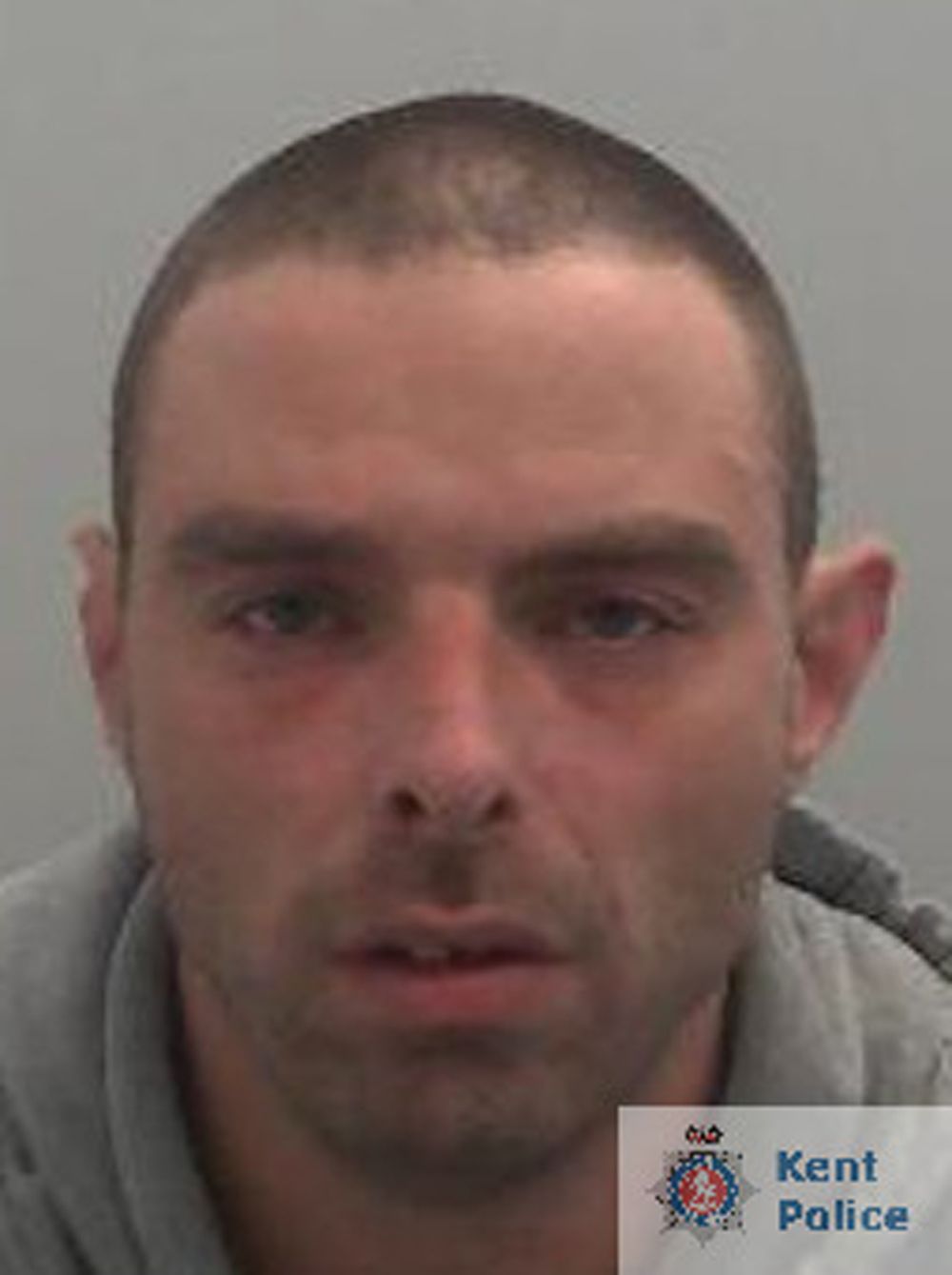 Blair Crittenden (Kent Police)
His reign of terror finally ended in October when police found him cowering under Rosie's bed, after two days of hell, during which he held her hostage and forced her to join him for a crazed 14-hour car journey.
As a result, in November, he pleaded guilty to kidnapping, false imprisonment, intimidation, criminal damage, and harassment at Maidstone Crown Court. He also admitted using controlling and coercive behavior – which was only established as a criminal offense in December 2015 -and was jailed for four and a half years.
But Rosie, whose nerves are too shattered for her to work, is still coming to terms with what happened, saying: "It's petrifying to think how things escalated in a few months from me meeting up with him for the first time to him controlling every aspect of my life."
She added: "I wish I'd asked for help earlier, but I was so ashamed of what I'd let him do to me, that I became trapped in the situation."
First speaking online in March, Rosie and Crittenden began exchanging texts and chatting on the phone over the course of a few days, before agreeing to meet in person.
"I thought he was a nice, friendly man. He told me his mum had passed away a few years earlier, so he knew what I was going through," said Rosie.
She added: "He didn't have a job and had been in trouble with the law, but he told me he wanted to turn his life around. He said he wanted to make something of himself and become a car salesman or a gardener."
But her alarm bells rang soon after, when Crittenden, who was sofa surfing, began pressuring her to meet him every day.
"If I didn't meet him when he asked, he'd sulk and make me feel bad," she said. "He'd text me things like, 'I need to see you,' and, 'I've got nobody in my life except you.'"
"I'd tell him I had a family I needed to spend time with, but I felt sorry for him and was worried about his mental health," Rosie continued.
Believing their mother was being manipulated, Rosie's children expressed concern about the blossoming friendship.
"My kids didn't like him at all. They thought something wasn't right about him," Rosie said. "They feared he was too young and that he was using me."
Despite the family friction, by May, Rosie's relationship with Crittenden had become romantic.
"We'd kiss, cuddle and be affectionate – but I didn't want to call him my boyfriend," she said.
"Blair would call me his girlfriend and I'd tell him I wasn't ready for that yet, but he'd get angry at me, so I'd just agree."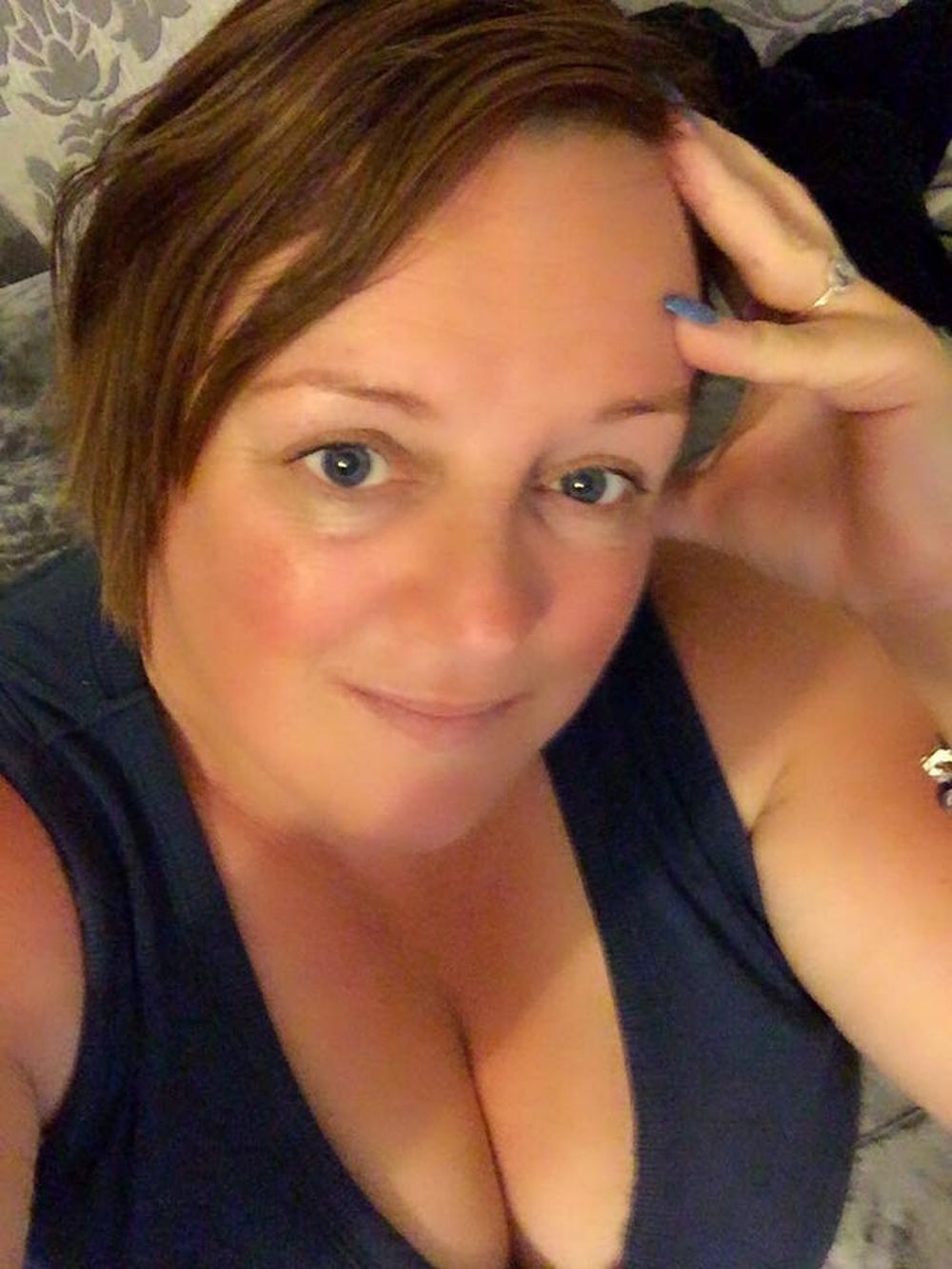 Rosie Bradley (Collect/ PA Real Life)
But when Crittenden – by then living with Rosie, claiming he had nowhere else to go – announced on Facebook that they were engaged, she cracked.
"He put on his Facebook that we were engaged – I begged him to take it down because my kids might see it, but he wouldn't," she said.
"He started telling his friends we were engaged, and by that point I was scared of him, so instead of embarrassing him I just let him continue to say it."
By June, the relationship had become toxic and volatile, with Crittenden – who Rosie claims was prone to terrible mood swings and violent outbursts – seizing complete control over her life.
"My family had stopped talking to me because I was still with Blair," she said.
"They didn't like the way he treated me, saying he could be dangerous, and they hated the thought of him being in my flat – where all their dad's memories were."
She added: "Blair would comfort me, telling me they'd come around. Now though, I know he liked the fact I was isolated from my kids."
True to her children's predictions, Crittenden's behavior got worse.
"He became aggressive and threatened me with violence," said Rosie. "He punched in my wall and smashed up my television."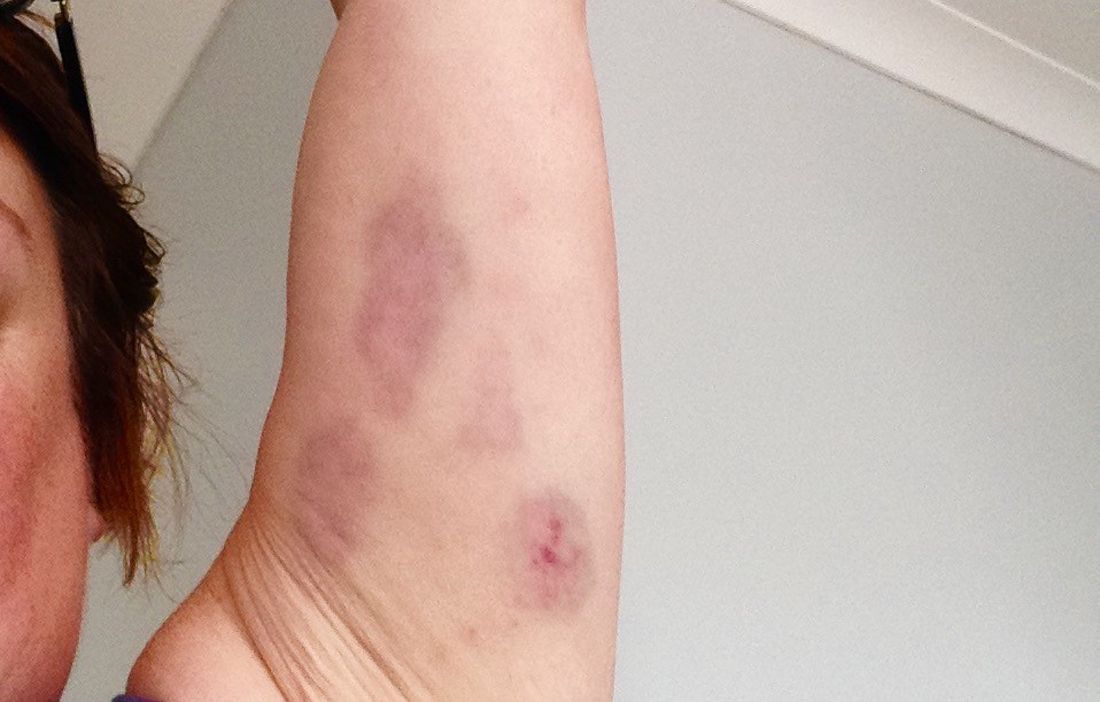 Rosie Bradley showing bruises she sustained (Collect/ PA Real Life)
She said: "He'd try and blame me for making him angry. He'd say, 'Look what you're doing to me,' and, 'This is your fault.'"
When Crittenden threatened to "punch" Rosie in late June, she had finally had enough and phoned the police.
Officers escorted him out of her flat, instructing her not to let him back in, but just days later, the couple were reunited when he turned up on her doorstep begging for forgiveness.
"He gave me a sob sorry, telling me how sorry he was and that he loved me, and he had nowhere else to go," she said. "I just felt like I had to let him back in," she explained.
But soon after Rosie relented, his threats of violence stopped being empty.
"I've been punched, pulled and kicked on so many occasions I can't remember how often it happened," she said.
"Blair wouldn't let me out of his sight. He became like my shadow, going everywhere I went," Rosie explained.
"If I went to the toilet, I'd have to leave the door open, so he could see me and if he was having a bath, I'd have to sit in the bathroom with him.
"He'd lock the flat door and put the keys in his pocket, so I couldn't get out."
"Sometimes, when he went out, he'd lock me in the flat and tell me it was for my own safety."
Crittenden even monitored her phone and iPad, hacking into her social media accounts.
"He got access to my social media, because he wanted to know everything and see exactly who I'd been talking to," she said.
"He also changed my passwords, so I couldn't contact my friends and family online."
Then, in early September Crittenden – who also coerced Rosie into withdrawing and transferring money – in all a "few hundred" pounds – into an account he could access, started an argument because she wanted to visit her daughter on her birthday, to make amends with her family.
Fuming, Rosie took the flat keys, unlocked the door, ran out of the flat and alerted the police.
Crittenden was arrested and charged with controlling and coercive behavior, harassment with violence and criminal damage – later being released on bail on the condition that he had no contact with Rosie and did not go near her home.
"I felt so relieved that I'd finally got him out of my house," she said. "But I think he'd manipulated me so much that I felt guilty about calling the police."
Sadly, her relief was short-lived as, a few days later, when she was out celebrating her birthday, she received a barrage of texts, voicemails and messages from him.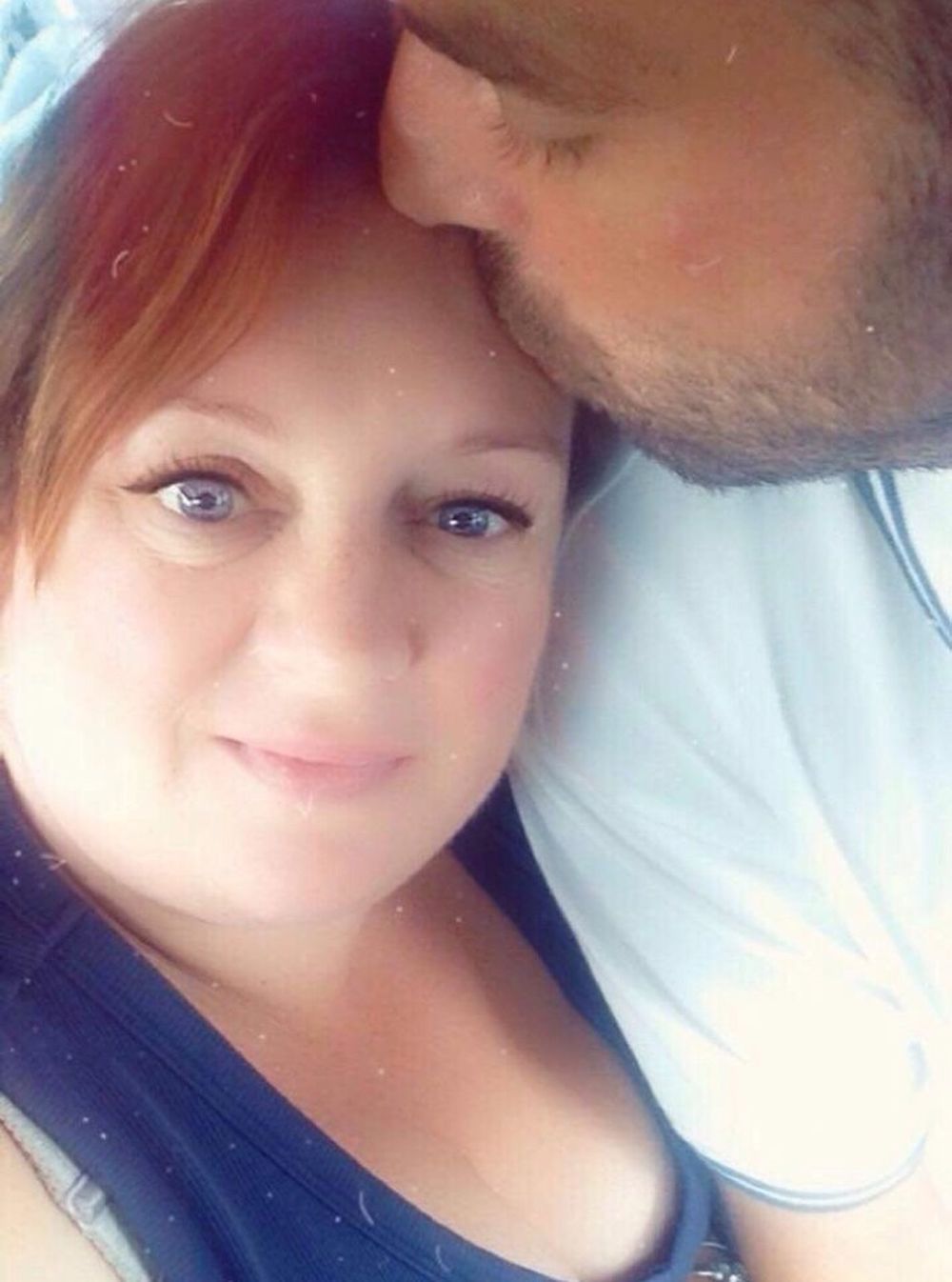 Rosie and Blair (Collect/ PA Real Life)
Choosing to ignore them, Rosie returned to her flat with her sister, when she heard a knock at her door.
"I felt sick – I knew it was him," she said. "I was with my sister, so I felt safe. She told me to give him the benefit of the doubt once and just tell him to go away.
"He didn't argue and just left – so I thought that was the end of it."
But a month later in early October, Rosie was taking the bins out in the afternoon when Crittenden appeared from nowhere.
"I just froze when I saw him. There was no one else in sight that I could call to for help – just me and him," she said. "He told me he'd been hiding in the bin shed and watching me, waiting for me to come down.
"I was terrified of what he might do. He marched me up the stairs and into the flat and told me I couldn't leave."
The following morning, fearing someone would discover he was in the flat, Crittenden forced Rosie into the passenger seat of her own Astra car, before he took the wheel.
"He was driving like a maniac," Rosie recalled. "We were driving around for about 14 hours. I was scared for my life, as I had no idea what he was going to do.
"I managed to contact a friend via text who called the police, but I couldn't get away from Blair."
Rosie recalled: "Eventually, he just drove me back to near my flat because we were running low on petrol – if we weren't running out of petrol, I have no idea how long he would've kept driving around for.
"He took me back into my flat. But we had to sneak in because one of my sons was staying the night, so Blair told me to be really quiet and stay in the bedroom.
"By that point, I'd started to become so unwell, I'm a type 1 diabetic and I hadn't eaten all day, so my sugar levels had dropped."
The following morning the police arrived and found Crittenden hiding under Rosie's bed.
"When we heard the door knock Blair told me to get rid of whoever was there," she said.
"But as soon as I opened the door and saw it was the police, I signaled towards the bedroom, silently, as I didn't want him to hear. The police rushed in and found him under my bed."
Arrested and charged, Crittenden, of no fixed address, later pleaded guilty to six offenses in relation to the torment he had inflicted on Rosie and was jailed for four and a half years on November 12.
Still, despite being glad he is behind bars, the kindly widow is unwilling to totally condemn her former boyfriend.
"He obviously needs a lot of help, I just hope he gets it," she said.
"But I've got serious trust issues now and I'm still on edge all the time – if my phone rings or I get a text I still panic," she explained.
"My friend went to hug me the other day, and I physically flinched, I don't think I can have any sort of affection for a long time.
"It's so scary to think how quickly Blair took over my life and how quickly his actions escalated. I look back and can't believe how I got myself into that situation."
"I've started to mend the broken relationship with my kids – and we're getting there one step at a time," Rosie said. "I could've lost everything because of Blair – my kids, my grandkids and even my life. I'm just so thankful I didn't."
The officer in charge of Rosie's case, PC Alexander Bailey, of the Medway Vulnerability Investigation Team praised her for coming forward.
He said: "I am pleased Crittenden's appalling behavior has resulted in a significant custodial sentence and I praise the victim for her bravery in coming forward. Hopefully this will encourage victims of this type of behavior to have the confidence to do the same."