Democratic Michigan Governor Gretchen Whitmer became one of the most famous governors in the nation after President Donald Trump attacked her on Twitter for saying the federal government hadn't provided enough medical equipment to the states in the face of the pandemic that's now killed over 80 thousand Americans.
---
As Trump's rhetoric against Whitmer became increasingly harsh, the governor found herself inundated with supporters of the President who protested against Whitmer's stay-at-home orders. Many of them were armed and brandished signs with pro-Trump propaganda comparing Whitmer to Adolf Hitler.
Despite the anger of the protestors, egged on by the President, Whitmer continues to listen to health experts in regards to reopening her state.
In a recent appearance on The View, Whitmer called out the protestors for the bigotry they displayed in their already reckless actions.
Watch below.
Whitmer said:

"These have been really political rallies where people come with Confederate flags and Nazi symbolism and calling for violence. This is not appropriate in a global pandemic, but it's certainly not an exercise of democratic principles where we have free speech."

She continued:
This is calls to violence, this is racist and misogynistic and I ask that everyone who has a platform uses it to call on people to observe the best practices promulgated by the CDC and to stop encouraging this behavior, because it only makes it that much more precarious for us to try to reengage our economy, which is what everyone says they want us to be able to do.
There's no shortage of racism and misogyny on display at the rallies in Michigan.
In fact, organizers of the rallies have ties to the openly racist Proud Boys organization.
Others agreed with Whitmer's assessment.
The protestors are endangering lives with their demonstrations—and putting weakness on display instead of strength.
What a mess.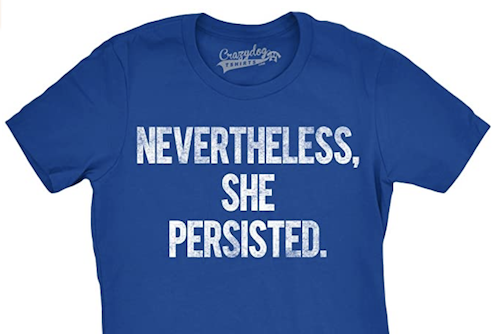 Amazon