Yet again, we are reminded that when it comes to old Trump tweets, the internet does not forget.
This time, it was the cognitive dissonance on display between Trump's recent praise for Attorney General William Barr's unusual decision to recommend a reduced prison sentence of Roger Stone, overriding the recommendation of four career Justice Department prosecutors.
Trump's praise for Barr seemed at odds with Obama-era complaints about then AG Loretta Lynch.
---
Political Consultant and Trump insider Roger Stone, who was facing 7-9 years in prison for lying to Congress, lucked out when Attorney General William Barr stepped in and reduced the suggested sentence.
Though the about face dominated headlines, raised eyebrows, and caused the abrupt resignation of four Justice Department prosecutors, Trump was tweeting praise.
Immediately, the internet got to work. Someone unearthed a Trump tweet from back in June 2017.
In the tweet, Trump gives his typical brand of simple, yet scathing criticism of Obama-era Attorney General Loretta Lynch, for her supposed involvement with the case against Hillary Clinton and her infamous emails.
What a tangled web we weave, Donald.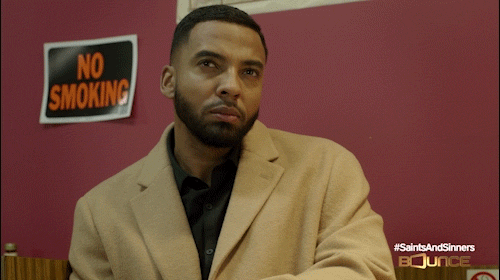 Giphy
Of course, a Trump tweet provides little in the way of context. Now, for some backstory.

Political consultant Roger Stone and Donald Trump go back about 30 years, ever since Stone attempted to persuade Trump to run for Governor of New York in 1990.
Stone was also heavily involved in Trump's extremely short-lived presidential bid in 1999.

So when Trump made the move to run for the 2016 election, Roger Stone was just a phone call away. He provided communications advisement and set up a political action campaign to fund the targeting of Trump's rivals in the 2016 race.
His involvement, arguably, went beyond that, which brings us to the issue at hand.
Stone was called in to be questioned during the House Investigative Committee's 2017 investigation into whether the Trump Campaign worked with the Russian Government to influence the 2016 U.S. Presidential Election.
On November 15, 2019, Stone was found guilty of lying in that testimony and obstructing congress, as well as tampering with witnesses in that trial for those crimes.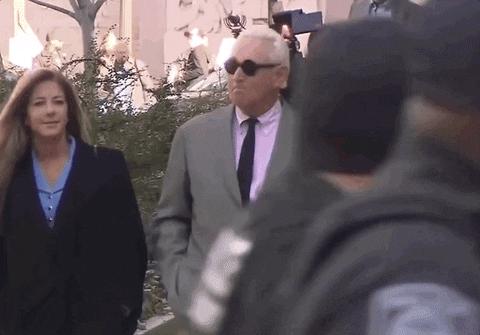 Giphy
Federal prosecutors recommended a 7-to-9-year sentence for Stone – but after that announcement, Attorney General Barr had the Justice Department step in to reduce that recommendation.

Twitter abounded with criticisms of what it viewed as a selective approach to justice and politics from Mr. Trump.
Some levied more general attacks, moving beyond comments on the contradiction.
For anyone less teflon-esque, directly contradictory tweets like these would create some real problems for integrity.
But, as we've seen in spades, Donald Trump has proved to be a strangely impervious being.