Hunter Biden, the son of former Vice President Joe Biden, is facing criticism from Republicans for his using his famous last name to get ahead in life.
But some of the most vocal critics are turning heads for being seemingly oblivious to the fact that they too have benefited from their rich and famous relatives.
---
Hunter Biden expressed his understanding of his privilege on Tuesday, telling Good Morning America that he's well aware that he wouldn't have been on the boards of certain companies "without saying that I'm the son of the Vice President of the U.S."
He added:
"I don't think that there's a lot of things that would have happened in my life if my name wasn't Biden."
In his scrutinized business dealings as a board member of Burisma, a Ukrainian natural gas company, Biden expressed regret for his "poor judgement" and announced that he will be resigning from the board of Chinese company BHR by the end of the month. Biden maintains, however, that he did nothing illegal or improper.

But that hasn't stopped the criticism.
Following the GMA interview, a few notable conservatives blasted Biden for taking advantage of the "nepotism" his famous dad's name afforded him. Except preferential treatment from a 3rd party isn't nepotism.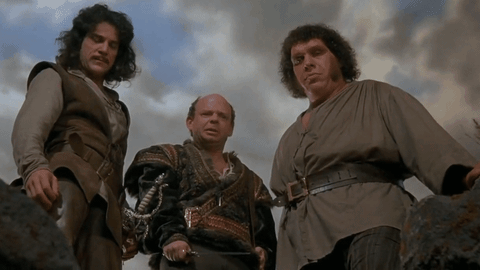 Giphy
Nepotism is "the practice among those with power or influence of favoring relatives or friends, especially by giving them jobs." Joe Biden didn't hire his son Hunter; 3rd parties hired Hunter, in part because his father is Joe Biden.

Nepotism is if your daddy gives you a job as say... a White House adviser despite having no experience or qualifications. Or if you get to be a state party chair while your uncle is running for President for the same organization.
Nepotism is "keeping it in the family" through political or business dynasties. Preferential treatment is when an outside party hires you because you have a famous relative.
One of the first to misuse the term nepotism was Ronna Romney McDaniel, the niece of Senator Mitt Romney and granddaughter of Governor George Romney. Both ran for President more than once. Romney McDaniel was the chair of the Michigan GOP (where her grandfather was once Governor) and is the current chairwoman of the Republican National Committee.
Romney McDaniel said Biden's appointment to the Ukrainian company's board was "obvious nepotism."
Then there was Peter Doocy, the son of Fox & Friends anchor Steve Doocy, who ironically gave the report about Hunter Biden cashing in on his famous name on Fox News.
Peter Doocy was famously hired by the network right after graduating from college despite having no experience.
The View co-hosts Megan McCain and Abby Huntsman, the daughters of former Senator John McCain and former Utah Governor John Huntsman, respectively, also debated the effect Hunter Biden's GMA interview might have on his father's campaign.
Let's not forget Senator Rand Paul, the son of Representative and former presidential candidate Ron Paul, who told MSNBC he supports investigating Hunter Biden's business dealings in Ukraine.

And then, of course, there's Donald Trump Jr., the eldest son of President Donald Trump, who called the scandal a "dumpster fire."
The irony of the outcry was not lost on people.

Watch out for flying debris, everyone.
Glass houses everywhere are practically exploding.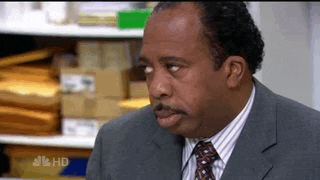 Giphy
Amazon
******

Have you listened to the first season of George Takei's podcast, 'Oh Myyy Pod!'?
In season one we explored the racially charged videos that have taken the internet by storm.
We're hard at work on season two so be sure to subscribe here so you don't miss it when it goes live.
Here's one of our favorite episodes from season one. Enjoy!