Political preferences are scrutinized in a presidential election year with most questions involving a voters' left or right slant.
But sometimes pollsters get creative.
In New Hampshire in 2020, Democrats were asked if they preferred four more years with President Donald Trump or to live out the plot of a Roland Emmerich film.
---
You know, like this...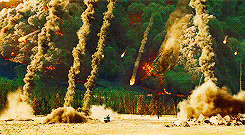 Giphy
When asked if they wanted a reelected Trump or to have a meteor slam into the Earth, 62% of New Hampshire Democratic voters opted for the meteor.
Two-thirds of N.H. Democrats would prefer a meteor wiping out humanity over a 2nd Trump term https://t.co/gsdTl1dadK

— Newsweek (@Newsweek)1581186001.0
UMass Lowell poll: 62% of New Hampshire Democrats would rather see a giant meteor strike the earth and extinguish a… https://t.co/jKnKU6a8UZ

— Sahil Kapur (@Sahil Kapur)1581097632.0
Democrats would prefer 'giant meteor extinguishing all human life' than another Trump election win https://t.co/pCvCprsmnZ

— The Independent (@The Independent)1581359700.0
The state motto is "live free or die," so...

Maybe the trees could cushion the impact.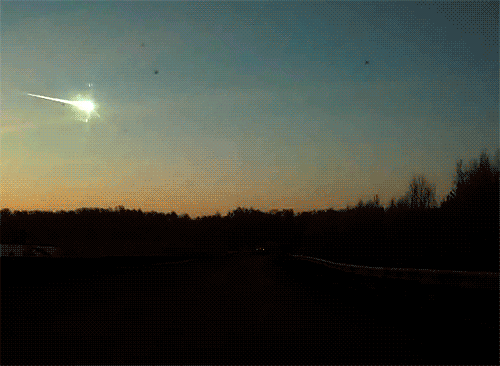 Giphy
Looking for creative poll questions, the University of Massachusetts Lowell asked likely New Hampshire Democratic voters:
"Which of the following outcomes would you prefer occur on November 3, 2020?"
"Donald Trump wins re-election"
"A giant meteor strikes the earth, extinguishing all human life"
53% of men preferred the meteor strike while 68% of women would rather live the worst parts of the movie Deep Impact than live four more years with Trump as President.
Huh. Who drafted this question?! "In that recent UMass Lowell poll, likely #NewHampshire voters were asked if they… https://t.co/MDSUDM3et1

— Lulu Garcia-Navarro (@Lulu Garcia-Navarro)1581099508.0
Turns out the people of the Granite State were not alone in that sentiment.

Poll: New Hampshire Democrats would prefer an extinction-causing meteor over Trump reelection. If you're with the p… https://t.co/clwR2EPeZp

— Ken Olin (@Ken Olin)1581134411.0
At this point, a logical response to Trump's re-election. https://t.co/aIEQRd6HuU

— Barbra Streisand (@Barbra Streisand)1581208391.0
LITTLE KNOWN FACT: The dinosaurs perished shortly after Trumpasaurus was elected King. https://t.co/IpyyXMuXlA

— Tea Pain (@Tea Pain)1581100005.0
A poll found that 62% of New Hampshire Democrats would prefer "a giant meteor strik[ing] the earth, extinguishing a… https://t.co/CqtY0TiVp7

— Nico Psycho Magnet XW (@Nico Psycho Magnet XW)1581365143.0
@realDonaldTrump https://t.co/4iYYgffjNp I'm from NH and this is the best headline to come outta the live free or d… https://t.co/12HXNTamR9

— Meredith (@Meredith)1581366517.0
In addition to preferring a fiery death over a second Trump term, 95% disapproved of the job Trump is doing as President.