President Donald Trump was bugged at a speech in Jamestown, Virginia.
The culprit wasn't former President Barack Obama, as Trump has claimed before, but a literal bug.
---
The winged thing landed on Trump's face as he thanked the governor of Virginia and it decided to make a temporary home in the nest of the president's hair.
The internet soon started buzzing about it.
Watch below:
this bug burrows into @realDonaldTrump's hair during speech in Jamestown today. https://t.co/D0GkQo8Hy3

— Chris Walker (@Chris Walker)1564509525.0
The president didn't notice the critter, but we have a feeling he wouldn't have been happy.
Consider his past reactions to bugs.
Morning Joe' Mocks #Trump over His Dislike of #Mosquitoes with Montage: 'He's Scared to Death of Mosquitoes'… https://t.co/RzwmMzrYtp

— Washington News Line (@Washington News Line)1530038686.0
The bug looked right at home in Trump's hair though.
And people noticed.
@MrFrankBaraan His brother in filth. https://t.co/i6zSiZGXQi

— Christina J (@Christina J)1564573132.0
@SkyNews That bug has got a trump on it.

— Ben Bradley (@Ben Bradley)1564509588.0
@SkyNews 💩draws flies

— (((Feddi Up))) (@(((Feddi Up))))1564541242.0
@SkyNews Bug: "At last! I made it! I'm home from Moscow, honey!"

— D.K.R. Boyd (@D.K.R. Boyd)1564511585.0
Considering Trump's recent tweets calling the city of Baltimore "infested," people began to think that Trump was infested himself.
@RawStory @ChillOutCafeYQR Infested hair

— Stephen G. Porter 🇺🇸✝️🌊🌊🌊RESIST,IM🍑NOW (@Stephen G. Porter 🇺🇸✝️🌊🌊🌊RESIST,IM🍑NOW)1564527076.0
@RawStory Infestation in effect.

— Roger Phillips (@Roger Phillips)1564560937.0
@RawStory @Pooterbugsmom Crawling with an infestation. Happens with garbage.

— Celtic1947🆘 (@Celtic1947🆘)1564521432.0
@SkyNews #FoundSourceOfInfestation

— No one (@No one)1564530185.0
Noticeably, the bug wasn't seen leaving the hair.
Maybe the haircare products suffocated the poor little guy.
If you don't mind being bugged, the classic children's game Cootie is available here. Suitable for children 3 and up.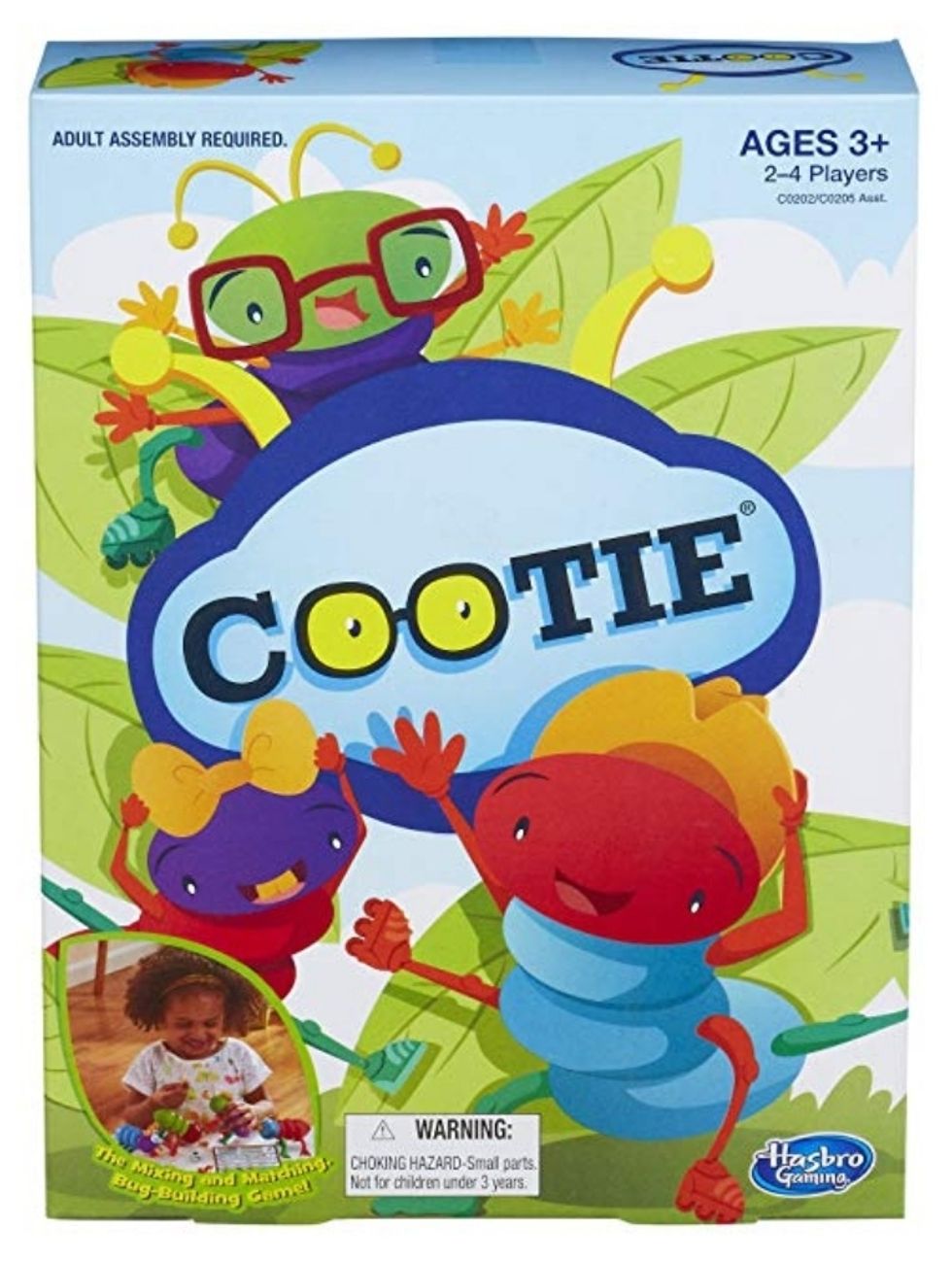 Amazon