Earlier this week, the GOP Twitter page shared an exciting new sweepstake for Trump supporters: a chance to win a holiday-themed breakfast with the president.
---
The tweet read, "Breakfast with @realDonaldTrump? Now is your chance to win," followed by a link to Donald Trump's website, where ardent Trump supporters could donate money to the Trump Make America Great Again Committee for their chance to win.
The tweet was shared again on Wednesday, perhaps because having breakfast with President Trump sounds like a waking nightmare for many Americans, and participation in the contest has been low.
The breakfast will be held in New York City on Dec. 2, and one "lucky" person will win the prize, which includes airfare, lodging, and even a "photo with the president."
But you better hurry if you want to secure your chance: the competition only runs until Nov. 27. After that, you're out of luck.
For many, however, not winning is the luckiest outcome:
Several people shared what they'd do instead:
Not many people were keen on paying to enter either:
While it seems a bit shady, having people donate to a party or cause in order to get the chance to meet a president is not exactly new. A sweepstakes in 2015 gave a lucky winner and their guest a chance to meet President Obama during the DNC Winter Meeting if they donated.
But with everything going on with the Russia probe, as well as the recent introduction of five articles of impeachment by several House Democrats, perhaps the festive breakfast meet-and-greet might be a bit on the somber and skittish side.
Although, assuming it's a fair contest, there is one contestant that could bring some bring laughs if she were to win:
Please universe. Make it happen.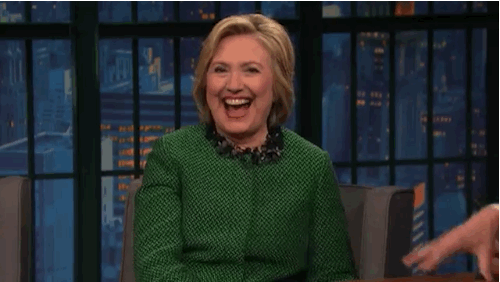 Please SHARE this with your friends and family.
H/T: Huffington Post, Twitter