In these troubled, pandemic-laden times, we are all facing many uncomfortable truths, from the weaknesses in our economic systems to the isolation of our lives now writ large, to the fragility of life itself.
But nothing – absolutely nothing – could have prepared us for the most brutal hammer of reality that befell us all this week, the sort of clamoring, unavoidable reality that forces us to ask: "Where do we go from here?"
We speak, of course, of the terrifying actuality of Timothée Chalamet's doppelganger.
---
Timothée, of course, is one of the most in demand actors of his generation. First, there's that jawline, which itself has been the subject of several Pulitzer-worthy journalistic profiles. Then there's all those videos of him speaking fluent French – and no, not the way you're fluent from taking AP French in high school, we're talking on actual French TV fluent French.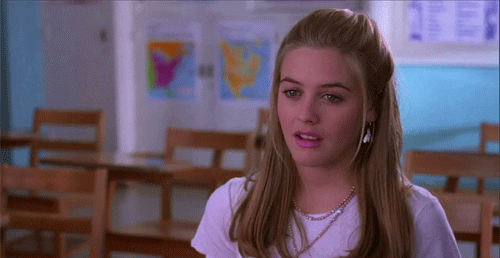 Giphy
And that's before we get to the enigmatic and elusive sexiness he brought to Little Women's Laurie in last year's Greta Gerwig remake, or the hopelessly beautiful vulnerability-laced-with-raunch (hashtag "The Peach Scene") he brought to Call Me By Your Name back in 2017.

He is a human dream. Which makes the truth about him, dear reader, all the more of a nightmare. It's time we face the facts about Timothée Chalamet's doppelganger.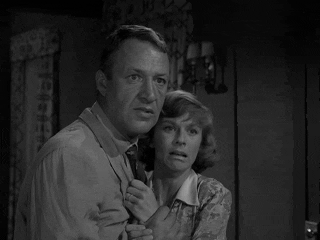 Giphy
It's true! Our beautiful little French macaron shares a hairdo, a face shape, an eye shape and EVEN THAT BEAUTIFUL JAWLINE with the 71st Prime Minister of the United Kingdom, and Meryl's last Oscar-winning role herself, The "Iron Lady" Margaret Thatcher. (Thank God for Chalamet's more prominent chin or truly, all would be lost.)

This horrifying reality hit Twitter earlier this week and, well, nothing and no one has been the same since.
Though some refused to be deterred from their Chalamet love.
And, of course, jokes and Photoshops quickly ensued...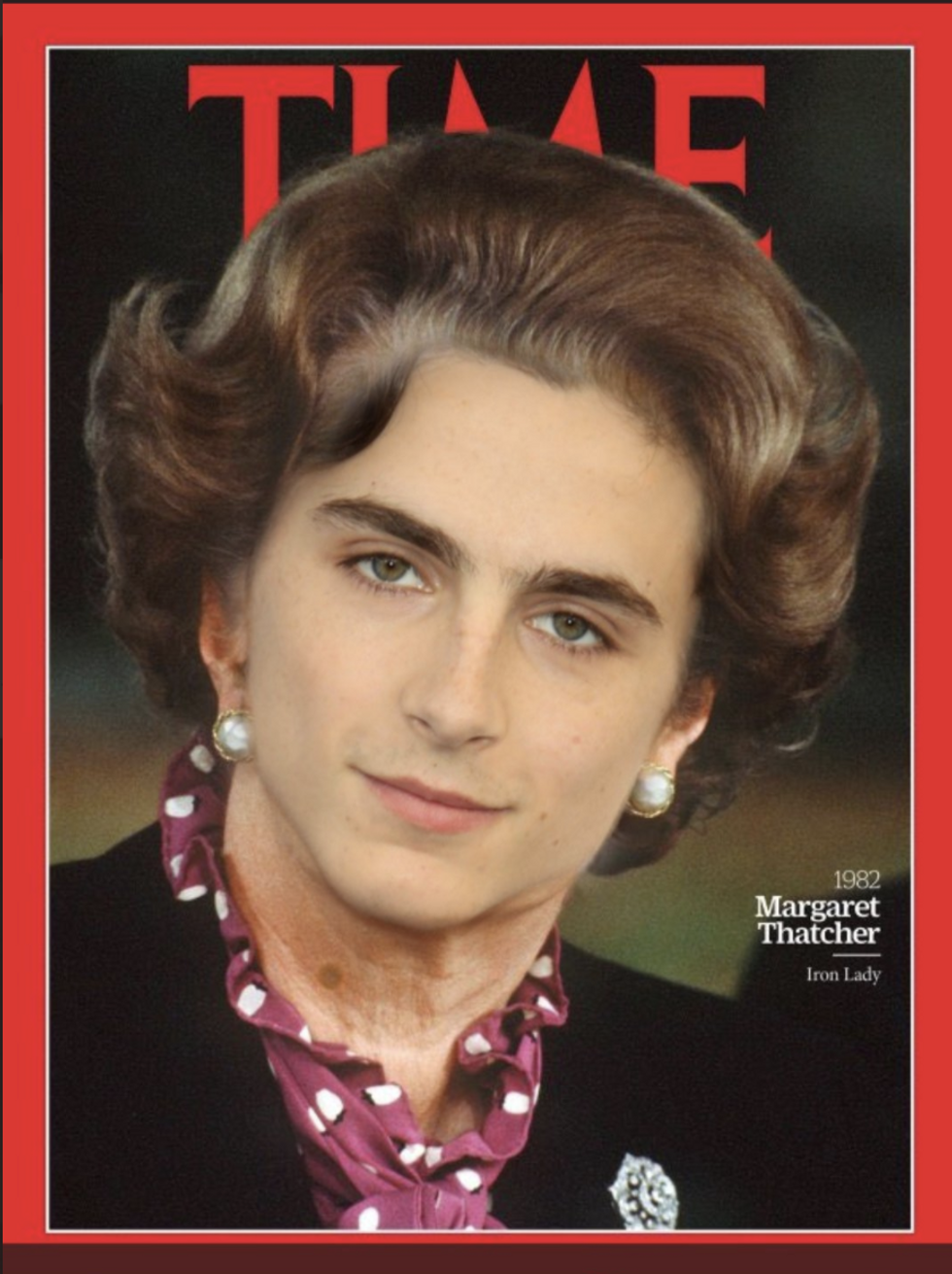 @trebleverylo/Twitter
We deeply regret if this information causes you any distress, but these challenging times call for facing difficulties head-on.
Just go stream Little Women until the crying stops. We'll all get through this!