A woman named Kayley—known by the screen name @kayleyg21—turned to TikTok to voice her concerns.
She said a man slipped something into her drink at Seacrets nightclub in Ocean City, Maryland.
According to her account of the evening, when she told the bartender on shift they didn't believe her and did nothing to ensure her safety or that of others around her.
@kayleyg21

Their socials are happily posting but have remained radio silent with responding #seacretsocmd #women #womenprotection
The viral video rekindled an important conversation—of believing victims when they speak up.
The video reached over 860,000 views and 150,000 likes. Kayley said it was important to her to share her story to help other women who frequent the popular club to stay safe.
She commented on the atmosphere of the club.
"The crowd there was very predatory, but unfortunately that's something that women are all too familiar with."
Kayley stated it was about a half hour before close during her bachelorette party when she spotted a man tamper with her drink from the corner of her eye.
From there she said the drink tasted off so she brought it up to the bartender who simply scoffed, poured the drink out, and charged her for a new one—not even asking her to identify the man in question or checking if she was ok.
After so many people focused on her trying the drink before bringing it up rather than the bartender's reaction, she made a follow up video to address it.
In the video she explained:
"As a female we are told all of our lives to speak up, and when we do speak up, nobody believes us. We are told 'just reach out for help,' and when we reach out for help, nobody helps us."
"There's always that small chance of us not being right."
Kayley is not the first or only woman to feel unsafe at this particular establishment.
Multiple other people commented sharing their own similar experiences.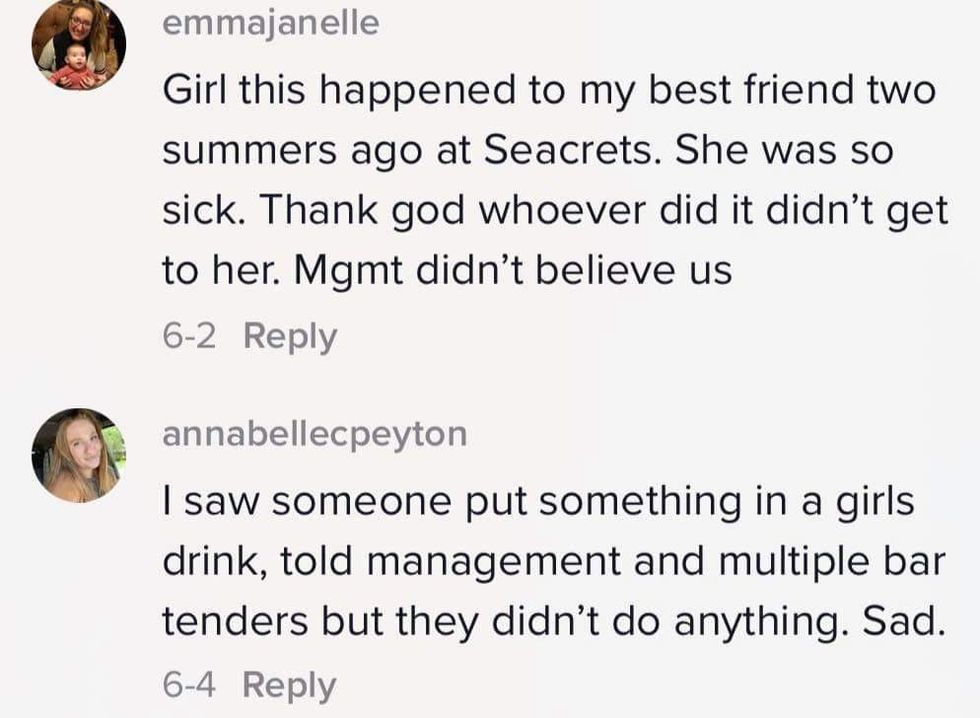 @kayleyg21/TikTok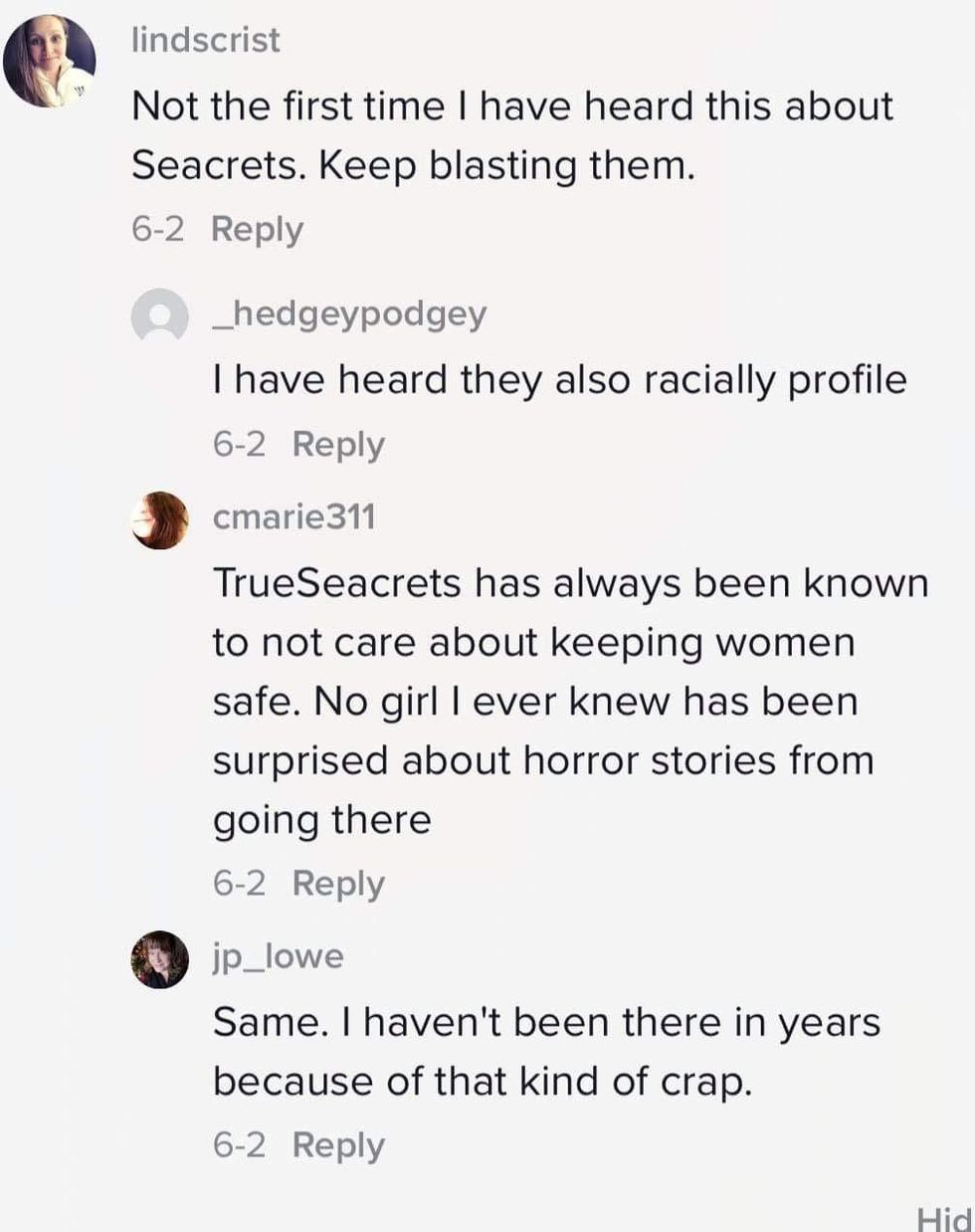 @kayleyg21/TikTok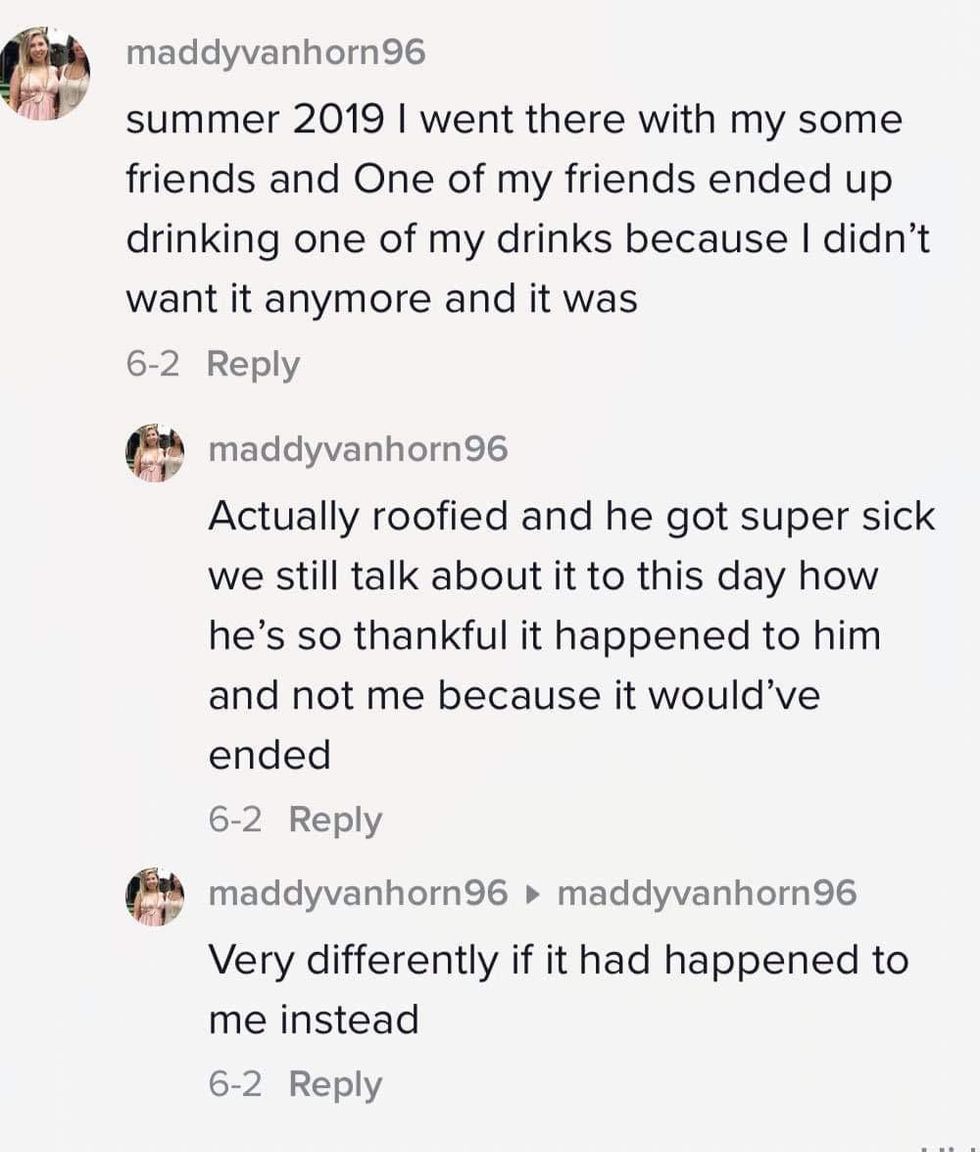 @kayleyg21/TikTok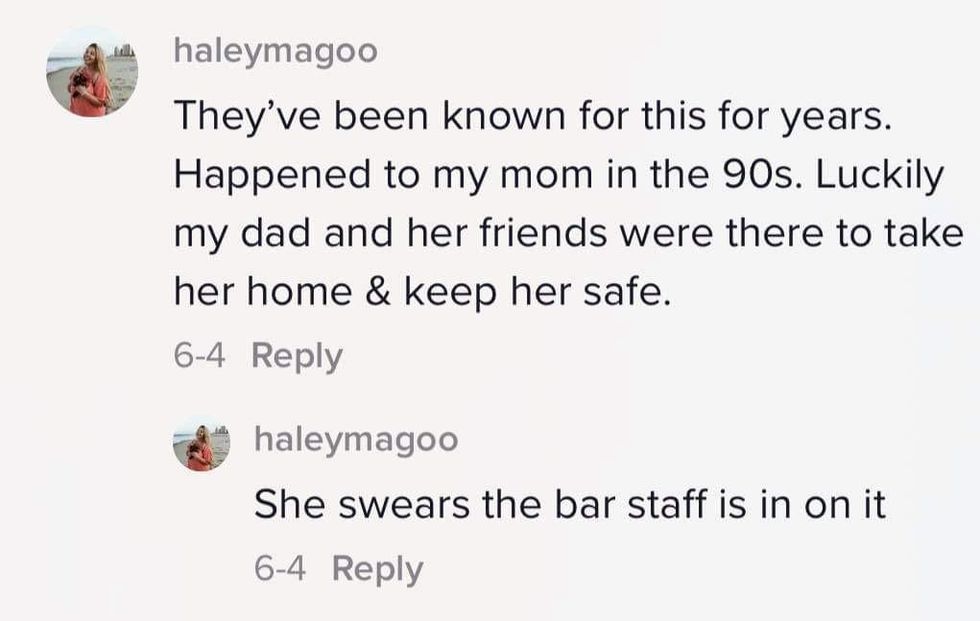 @kayleyg21/TikTok
While Kayley described the nightclub's initial response as "radio silence", since the video became popular Seacrets has reached out to her.
They said they will be enhancing employee training for these situations.
Too little too late? The club going public will decide.