Hackers obtaining celebrities' nude photos has become a disturbingly common thing.
Bella Thorne decided to take matters into her own hands when someone hacked her Twitter account and threatened to leak nude photos of her, however.
---
She decided to release the photos on social media herself so the hacker who was attempting to blackmail her wouldn't have any material to work with.
"For the last 24 hours I have been threatened with my own nudes."
"I feel gross. I feel watched, I feel someone has taken something from me that I only wanted one special person to see."
In addition to finding her photos, the Hacker also apparently posted a string of tweets that did not sound like Thorne at all. Her account's profile picture was also changed to the image of a man.
These posts and changes have since been removed from her Twitter account.
Thorne said that the Hacker has also sent her nude photos of other celebrities, while threatening to leak the photos of her.
She told The Hollywood Reporter that the person attempting to blackmail her seems like a juvenile and, while she is hurt and angry, she didn't want this one extremely poor choice to ruin his life.
"This kid sounds like he's 17, as much as I'm so angry and wanted to f**k him up over doing this to people I just wanted to teach him a lesson."
"He's still a kid and we make mistakes, this mistake is a bad one. But I don't want some 17-year-old's whole life ruined because he wasn't thinking straight and [was] being a dumb*ss."
She continued:
"Plus, he's obviously smart so if he got on the right side of the tracks he could actually possibly help our community and be an alliance."
"You can't always tear someone down for their bad sides but more so build up their good sides."
In a note accompanying the photos, Thorne had a message for the hacker.
"I can sleep tonight better knowing I took my power back. U can't control my life u never will."
Many on social media were supportive of Thorne.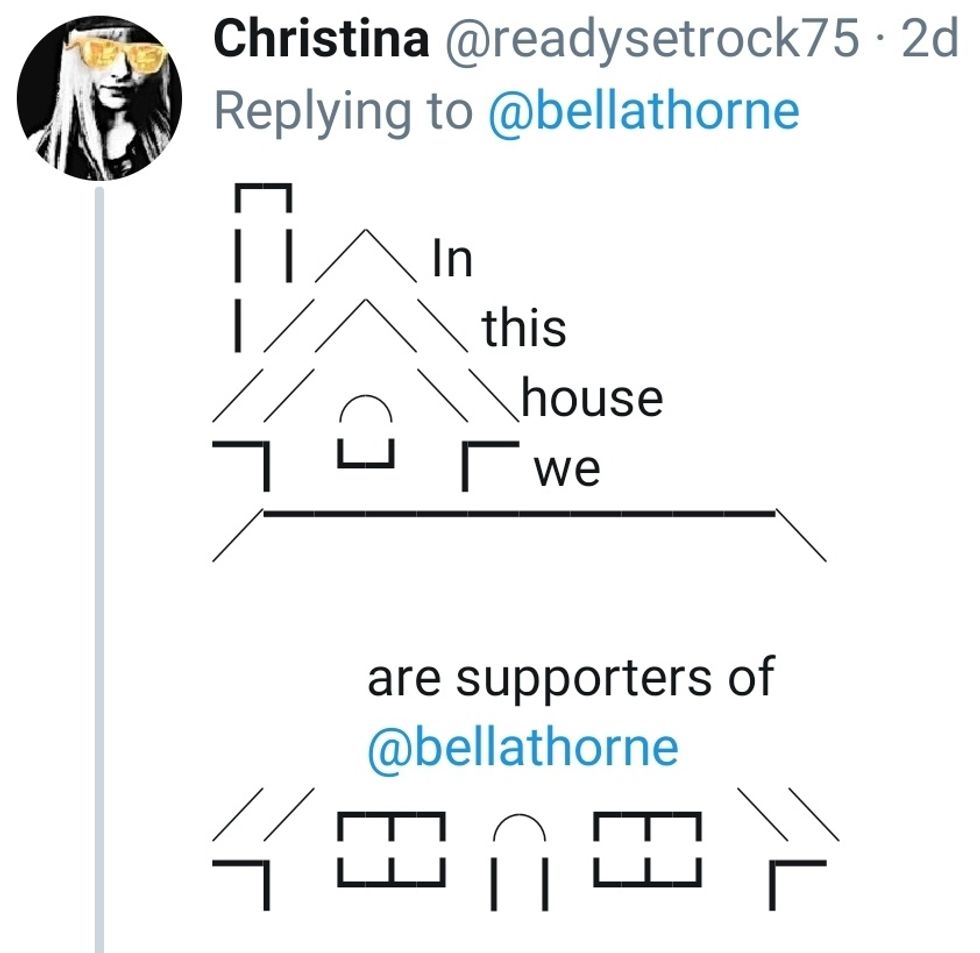 @readysetrock75/Twitter

@emmaprizer/Twitter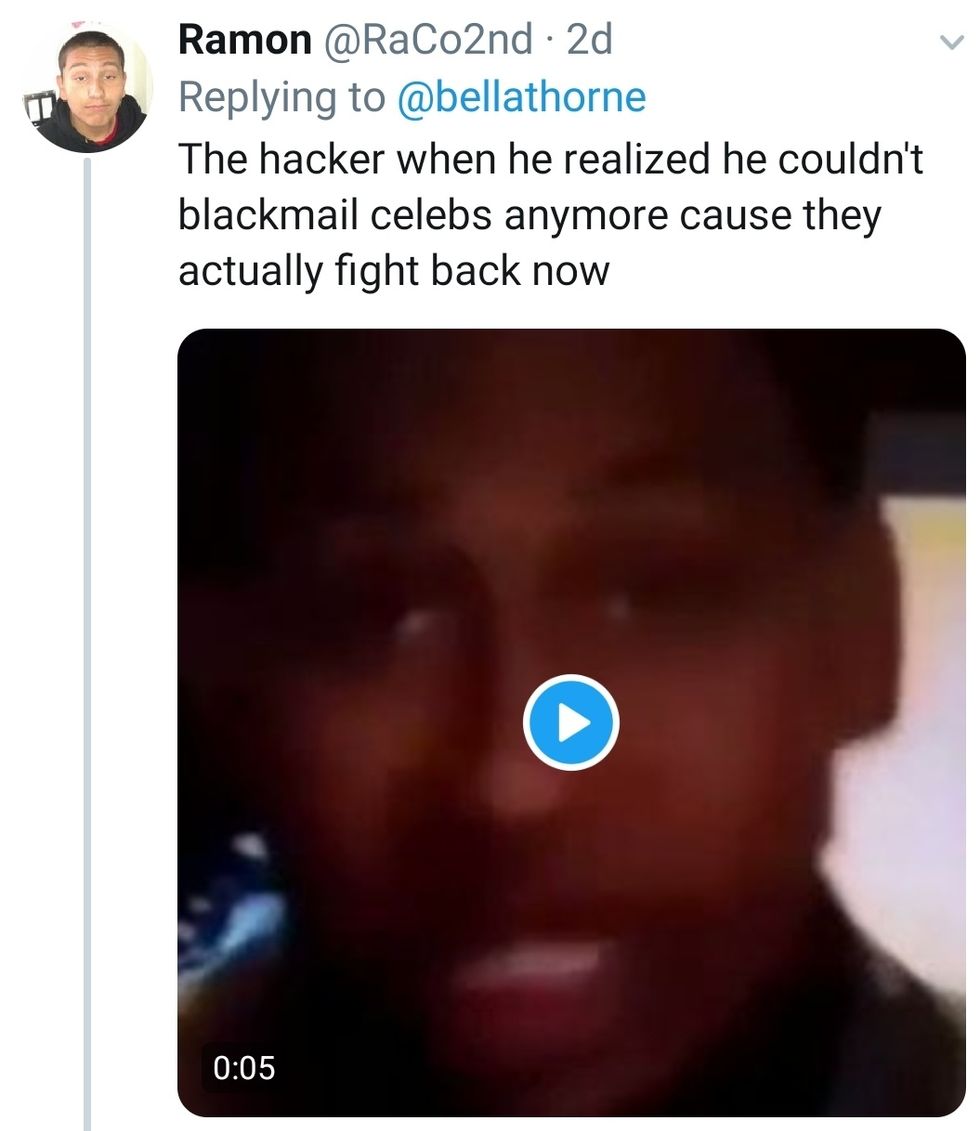 @RaCo2nd/Twitter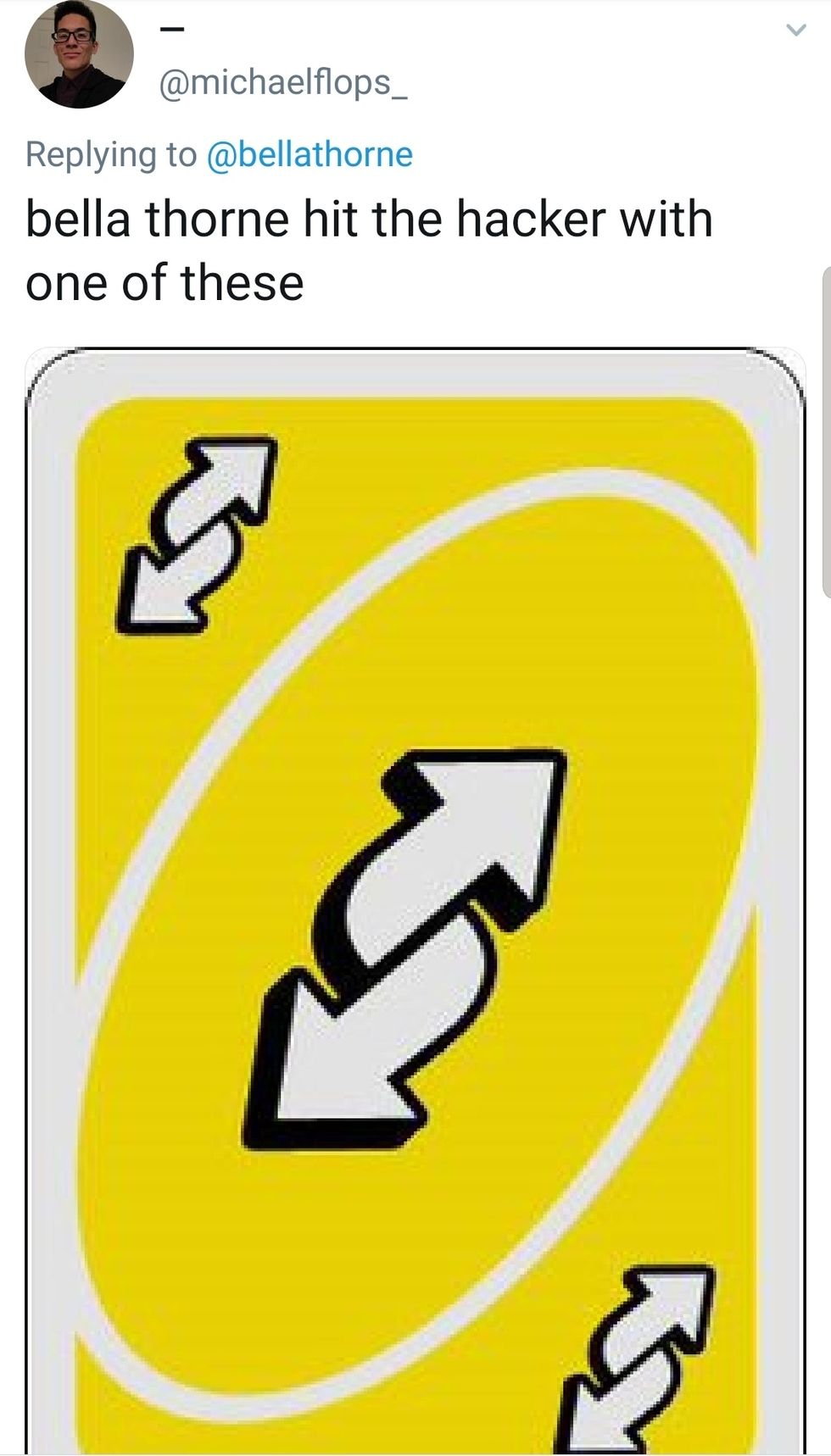 @michaelflops_/Twitter
Others were...less appropriate in their reactions, but plenty of fans were there to push back against the unsavory behavior.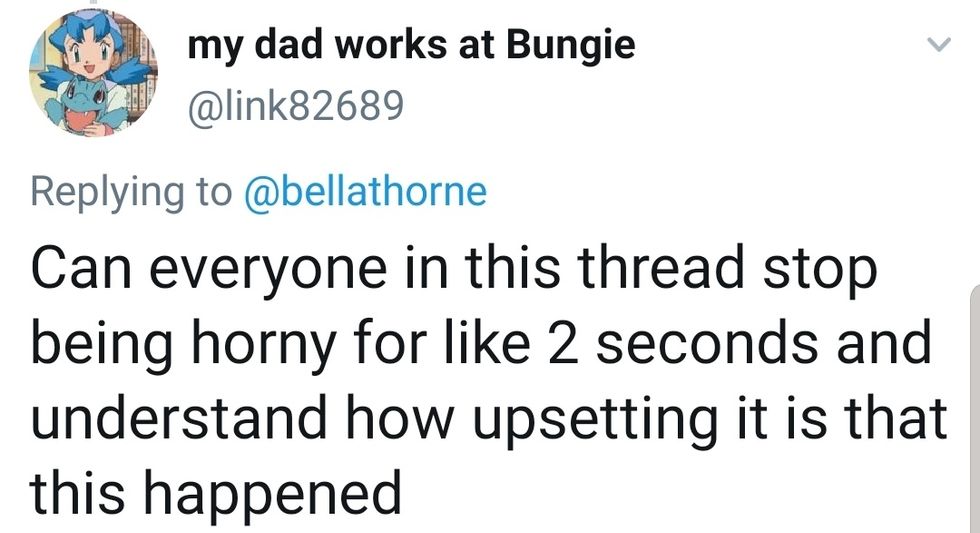 @link82689/Twitter

@nichflo/Twitter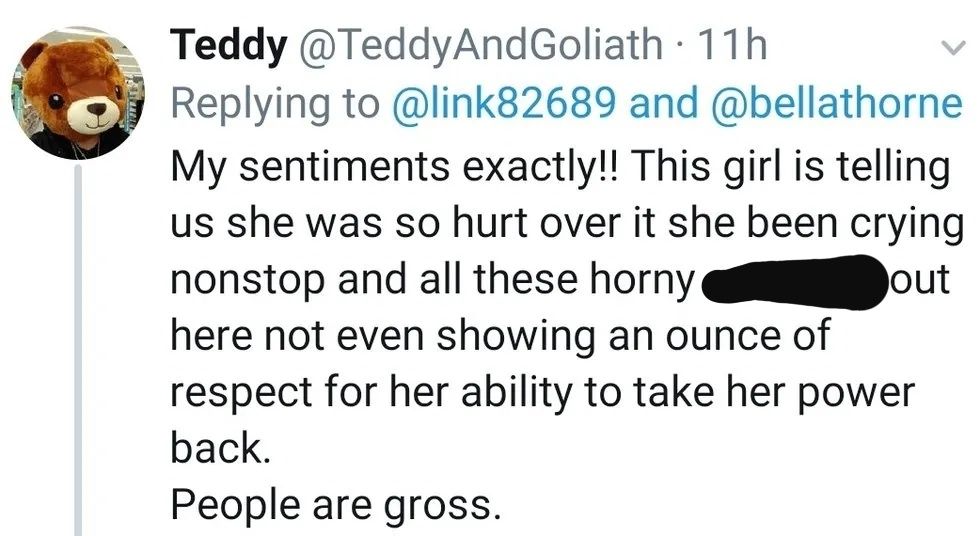 @TeddyAndGoliath/Twitter
Some criticized Thorne for her choice to post the photos, saying that she was just doing what the Hacker would have done himself.
Most, however, understood that it was about taking back power from the person trying to blackmail her.
When she released the photos herself, she took away all of the material he could use to blackmail her.