A child therapist who is battling bipolar disorder and multiple sclerosis has ditched all her bipolar medication and shed 84 pounds after finding a miracle 'cure' – eating nothing but meat.
---
Now a size 10, Emily McCulley, 40, comfort ate to 224 lbs as her reliance on prescription drugs to combat extreme mood swings – the main characteristic of bipolar – as well as dealing with exhaustion caused by MS, a disease that can affect the brain, spinal cord and optic nerves, meant she had hit rock bottom.
At points feeling she would be "better off dead," in February, Emily, of Farmington, Missouri, was advised by her brother Ben, 37, to listen to an audiobook that claimed symptoms of bipolar, like mood swings, could be eased by switching to a carnivorous diet.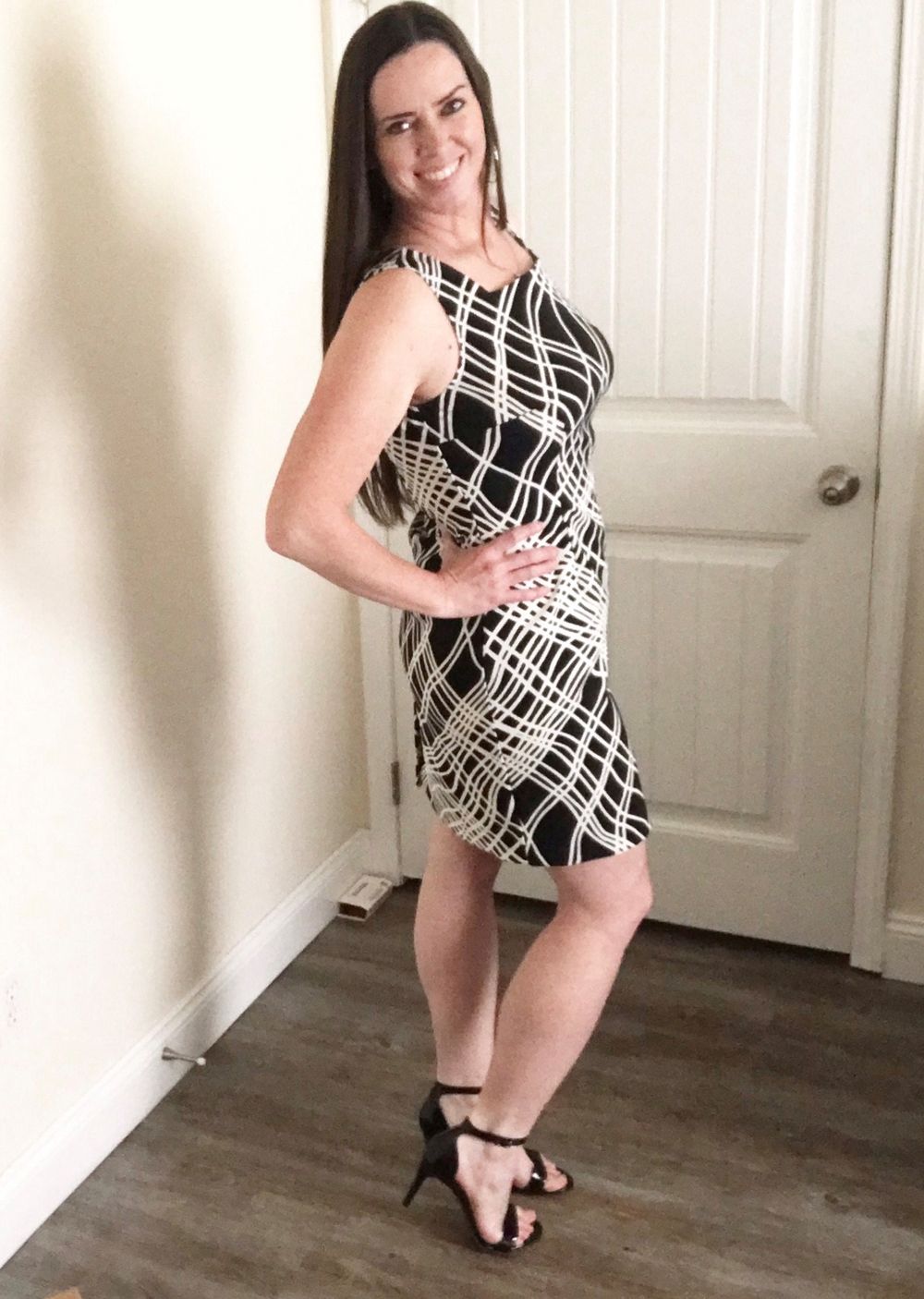 Emily McCulley (Collect/ PA Real Life)
Sick of relying on medication to get out of bed in the morning and worried her irrational behavior was affecting her family, Emily – who was diagnosed with bipolar disorder and depression eight years ago – immediately swapped her "typical American junk food diet" of burgers, pizza, pasta, fries and bread for a strict meat-only regime.
Now, eight months later and feeling fabulous, she has spent a month eating only beef, as she believes it has the most powerful health benefits, and has come off all her medication for bipolar – which she insists is with her doctor's blessing.
Emily, who has a son, Abram, said: "This diet has done wonders for my mental health. It's like a looming cloud has been lifted, and I can feel joy in a way I'd never felt it before."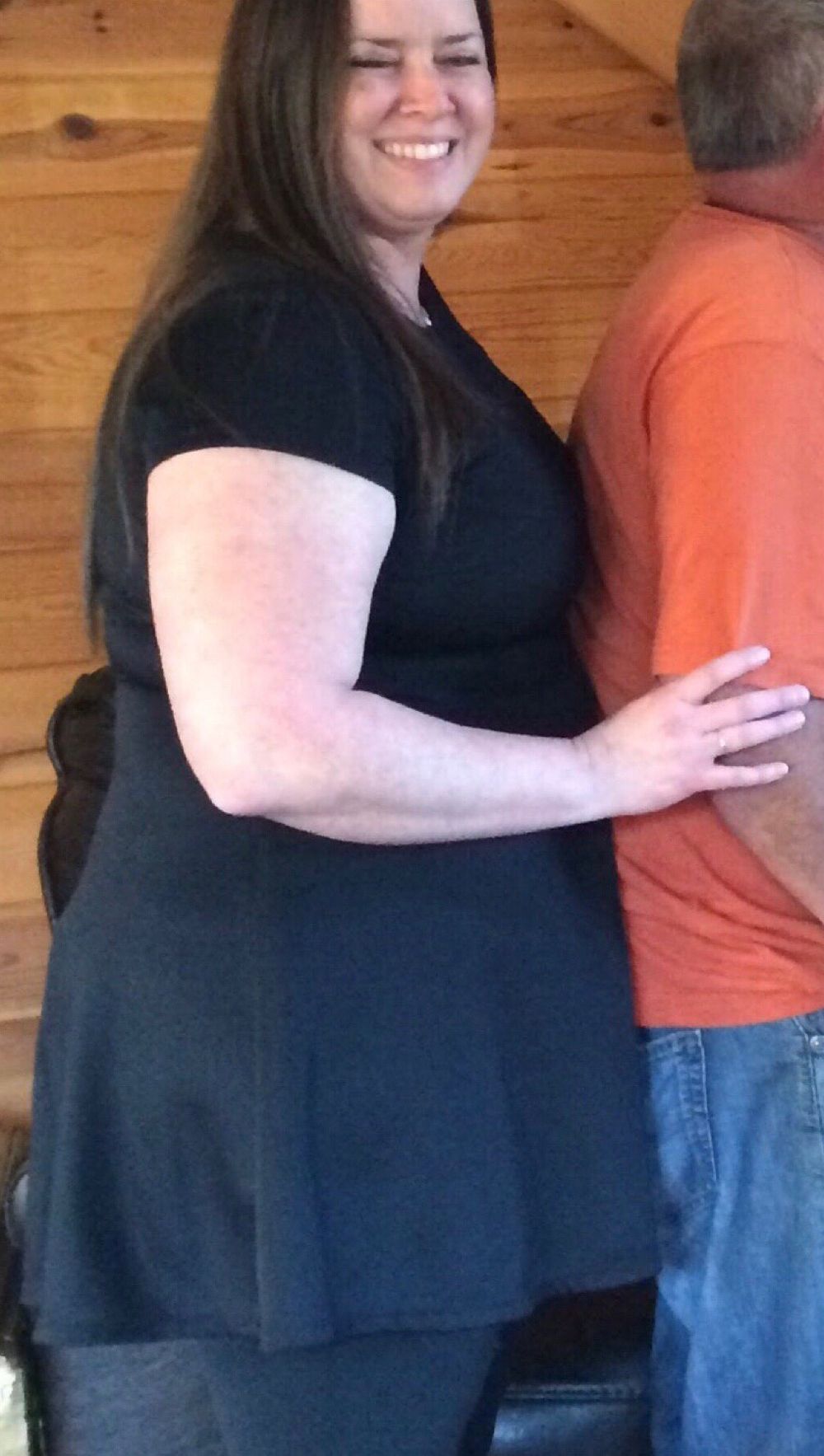 Emily McCulley (Collect/ PA Real Life)
She added: "I'm still on a low dosage of anti-depressants, but my depression is resolved.
"For the first time in my life I can feel hopeful about my future. Before I had no hope, I wasn't living I was just in survival mode.
"It's not as though I had a plan, or a time and date to end it all, but there were days when I thought everyone would be better off if I wasn't here."
"To anyone who thinks this diet is extreme, all I can say is eating meat has made my life so much better," Emily continued.
"I was depressed, manic, miserable, and wasn't nice to be around. Then, the day after I listen to the audiobook, I started eating just meat and everything began to change."
For her first seven months on the diet, Emily ate 50% meat and 50% animal fat.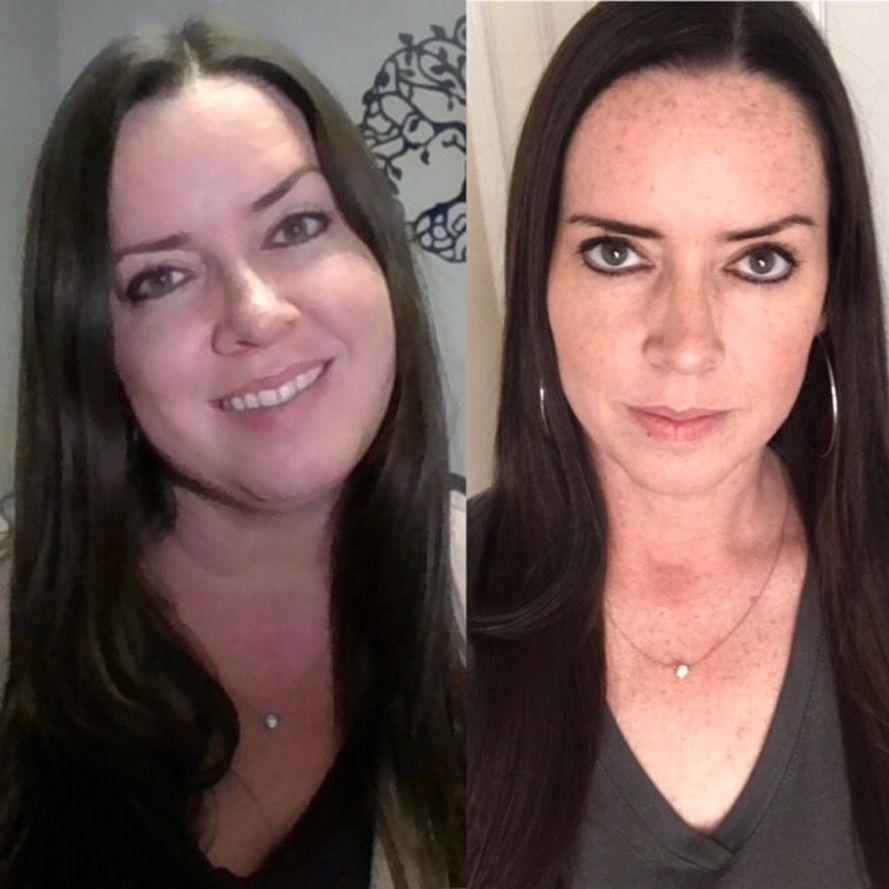 Emily McCulley before and after her transformation (Collect/ PA Real Life)
"For breakfast, I'd have bone broth, which I'd drink out of a mug, so I could pretend I was drinking coffee. I'd also have low sugar sausages and bacon," she said.
"Lunch and dinner would either be chicken quarters and pork, or chicken on the bone and beef. I'd eat it all, so I wasn't just eating the meat, I was eating the fatty skin, too.
"To make sure I'm eating enough fat I make a custom order at a local meat market for just animal fat. I then cook pieces of fat, along with the beef, in beef tallow with Himalayan salt."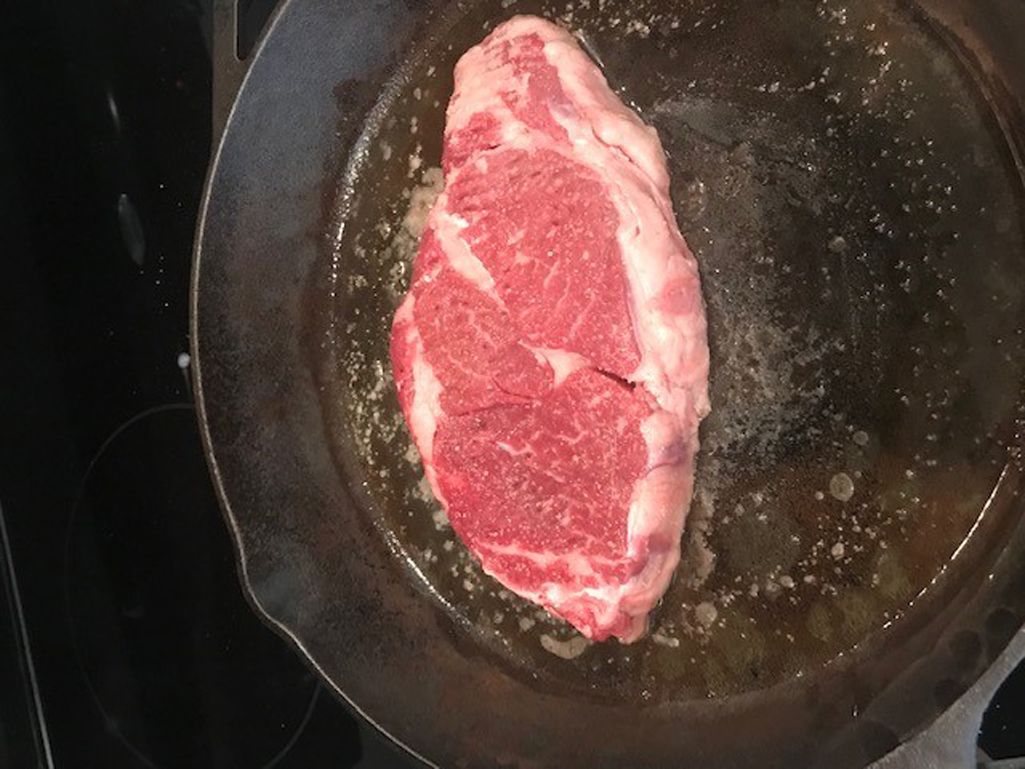 One of Emily's meals (Collect/ PA Real Life)
She added: "Water is the only thing I drink regularly – but I do allow myself the occasional black coffee and bourbon on the rocks."
Insisting that eating large quantities of animal fat curbed her sugar cravings, Emily admits that the first three days of her carnivore diet were very tough.
"While I was withdrawing from sugar and carbs, I was extremely irritable and had to isolate myself because I was so cranky," she explained.
"For the first week I felt like I had the flu, but around week four I was functioning," she said.
"Week four is also when the mental cloud lifted. It overtook everything else I was feeling – it felt amazing."
Emily has successfully re-educated her metabolism and now she only eats when she feels hungry.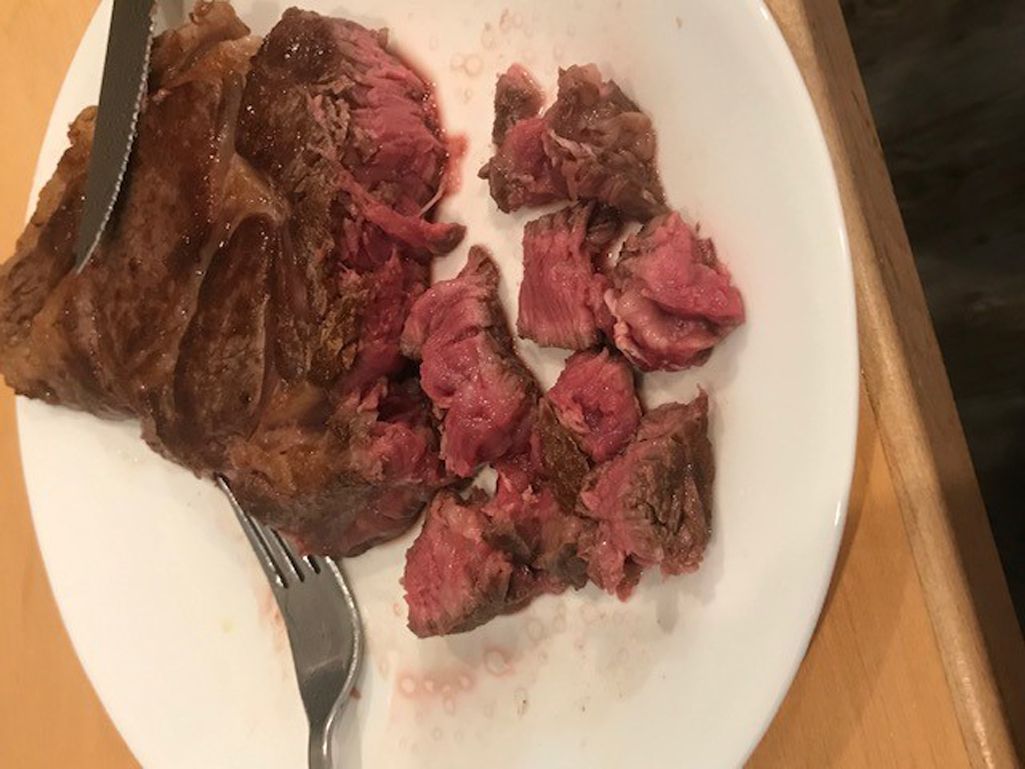 Emily's meat only meal (Collect/ PA Real Life)
She said: "Before I would just mindlessly eat. I'd get cranky if I didn't eat at least every three hours. If I was moody my family would joke 'Emily needs feeding,' as I'd just be so irritable.
"I definitely saw food as a comfort, and I'd eat when I felt really down.
"I had a pot of peanut butter next to my bed and if I woke up in the middle of the night, I'd just shovel it down."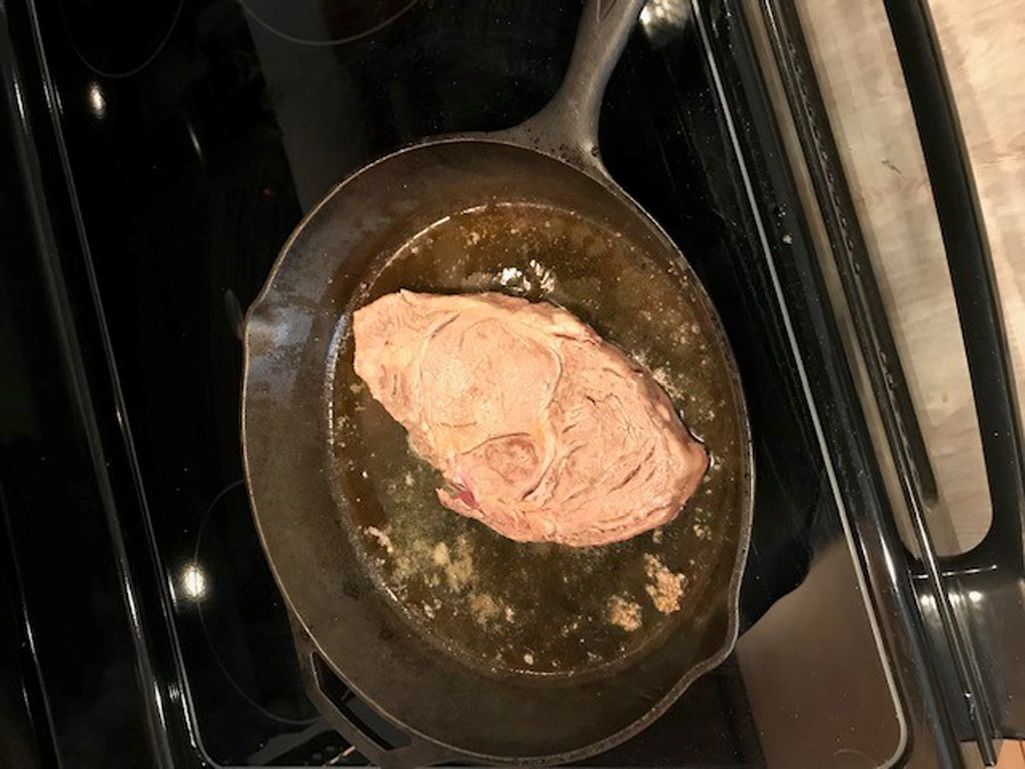 Emily has completely transformed her diet (Collect/ PA Real Life)
"I'd also have dessert after every meal – if I didn't have dessert, I felt deprived. Ice cream, waffles, cakes, you name it I ate it," she added.
Even though her diet overhaul led Emily – who has not exercised since starting the diet but plans to start in the near future – to shrink from 224 lbs to 140 lbs, she insists her motivation was not weight loss.
"My weight-loss is just a by-product, I was much more concerned about my mental health," she said.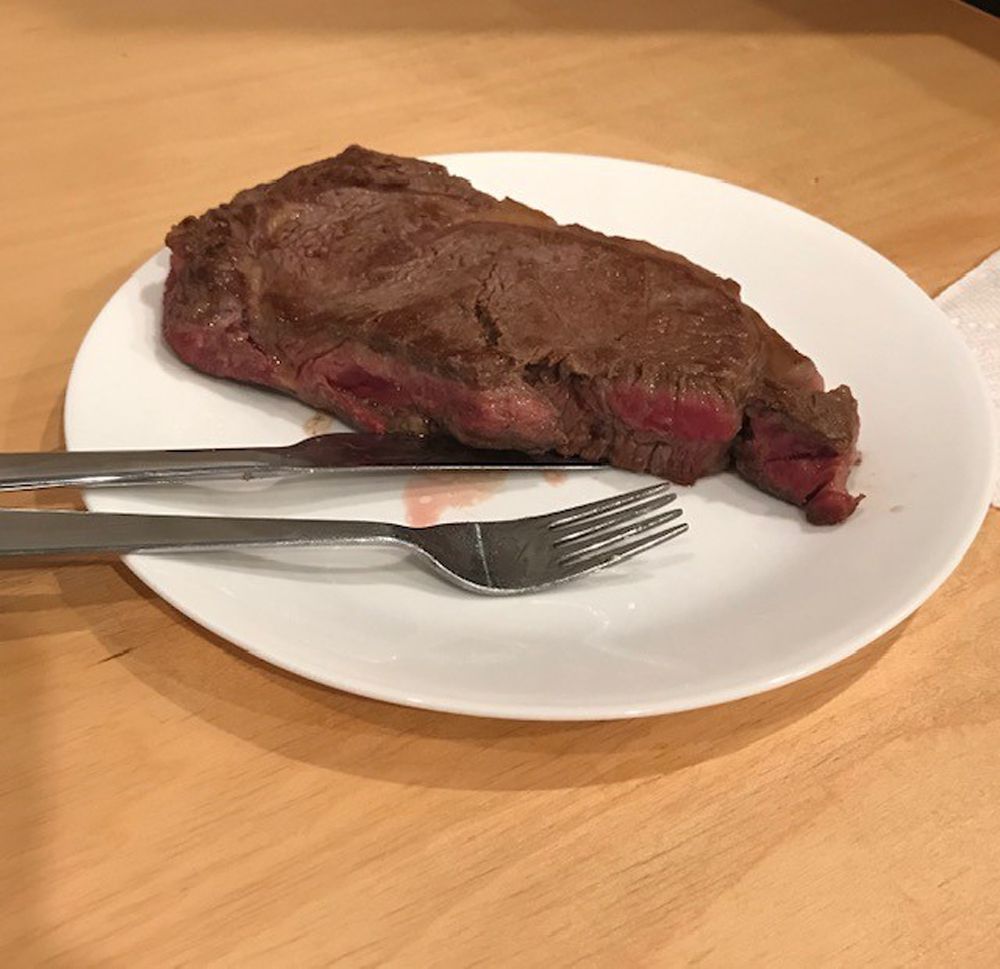 Emily now eats nothing but meat (Collect/ PA Real Life)
"Even when I was at my biggest, I loved my body and my curves," she continued.
"My partner, Mar, worshipped me when I was at my heaviest and he still worships me now. He would never say I'm sexier because I'm slimmer!
"I never had any issues stripping down to my underwear in the bedroom, I was confident and embraced my body."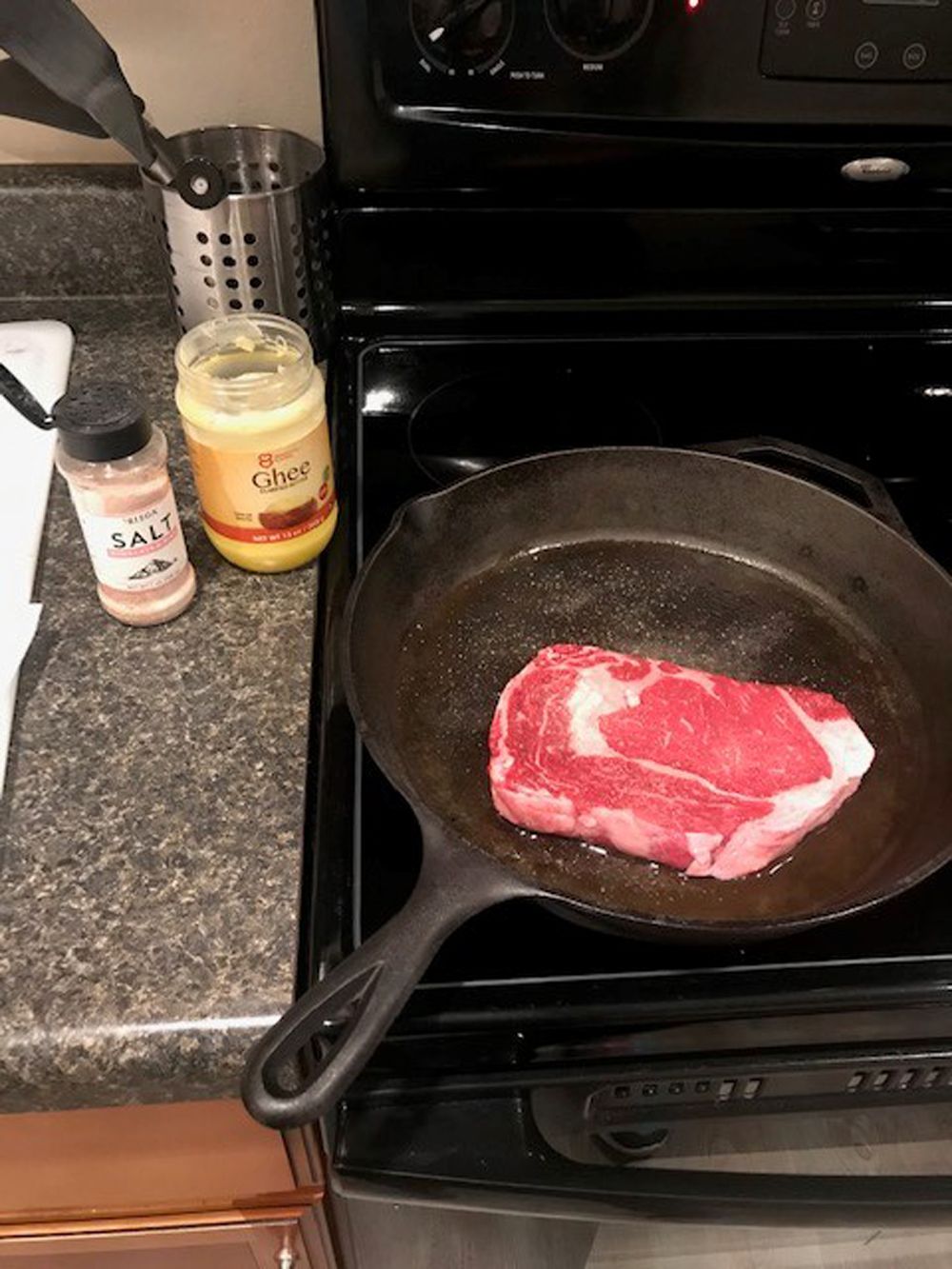 Emily cooking up a meal (Collect/ PA Real Life)
She continued: "Now, if I bump into someone and they say, 'You've lost so much weight you look great,' I just want to say, 'Yeah, but I also looked great when I was 84 pounds heavier, it's what's going on inside that matters.'"
Describing herself as a 'new woman,' Emily admits that her mental health became so fragile last year that she had to move back in with her mom Debbie, 62, and stepfather Tim, 62, for six months.
"I was so irrational, and I went from one extreme to the other. I honestly hated myself. I was so manic and hypersensitive," she confessed.

Emily McCulley (Collect/ PA Real Life)
"I still had an overwhelming maternal instinct, so I could get up and care for Abram – but once I'd taken him to school, I'd just collapse in a heap," she said.
"I'd roll myself up in a blanket and sleep and eat."
Also forced to take six months off from her job as a child therapist, her changed diet has also enabled her to return to work.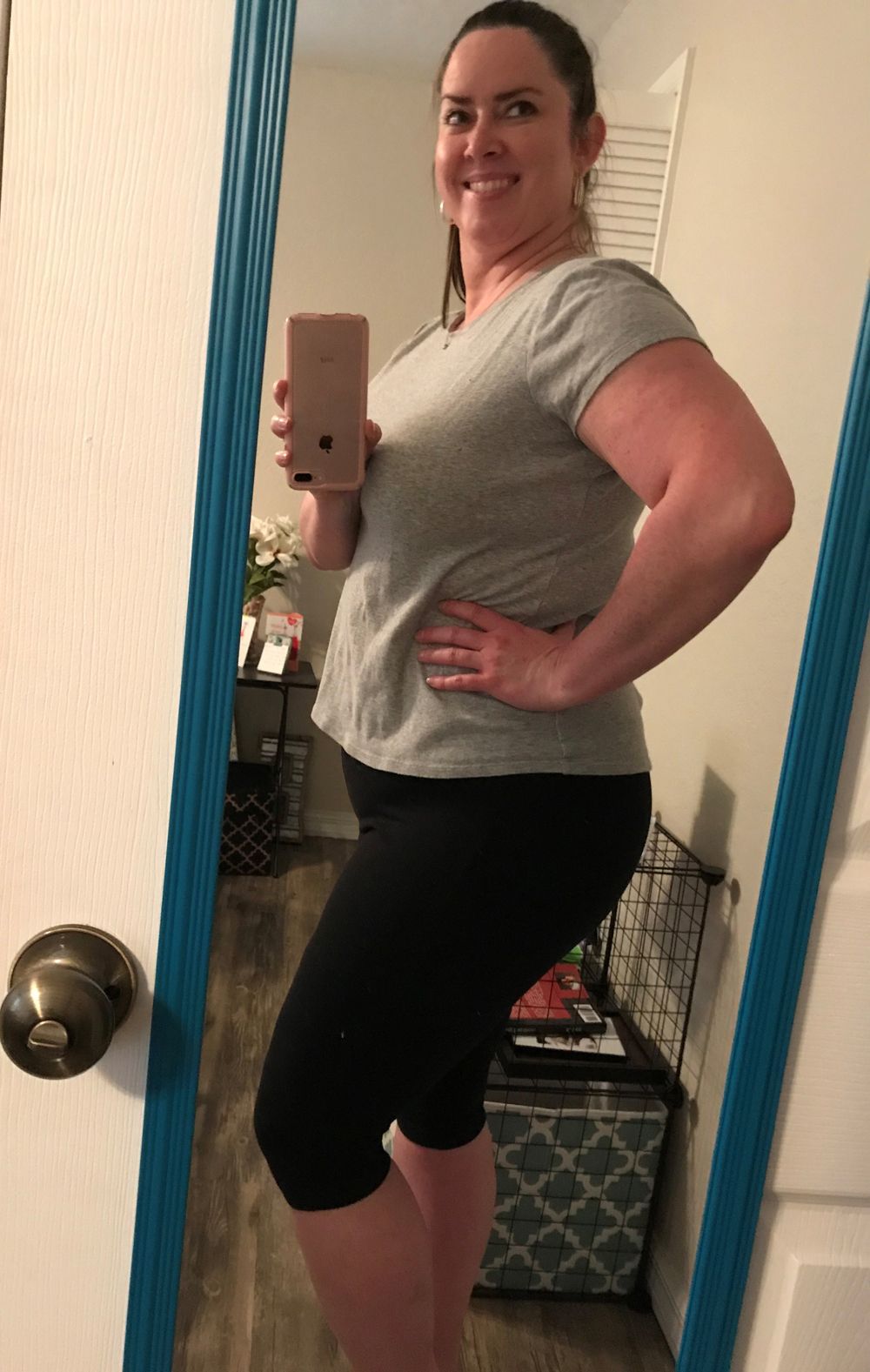 Emily McCulley (Collect/ PA Real Life)
She explained: "It was like I had brain fog, I couldn't think for myself properly, let alone help other people.
"I'm nowhere near as bad as I was before, I've still got bipolar, but now I don't need medication.
"It's as if the bipolar has progressed to act like an adult and can now self-regulate itself. Before it was acting like a reckless teenager that I didn't know how to handle."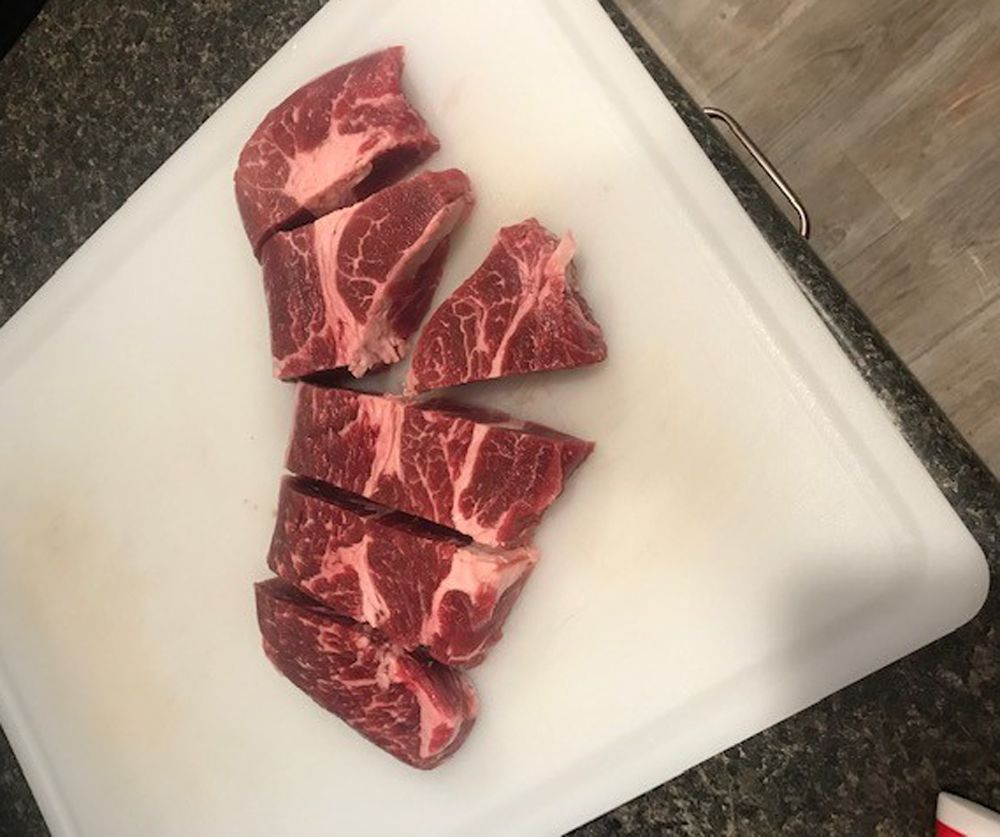 One of Emily's meals (Collect/ PA Real Life)
Emily, who was diagnosed with MS in March after she was admitted to the hospital with severe symptoms, also believes her meat-only diet has helped with this condition.
"Up until March I never knew I'd been living with MS. I think any symptoms I had I would've put down to my weight and size," she said.
"I'd suddenly started showing symptoms like slurred and delayed speech, brain fog and the inability to walk unassisted."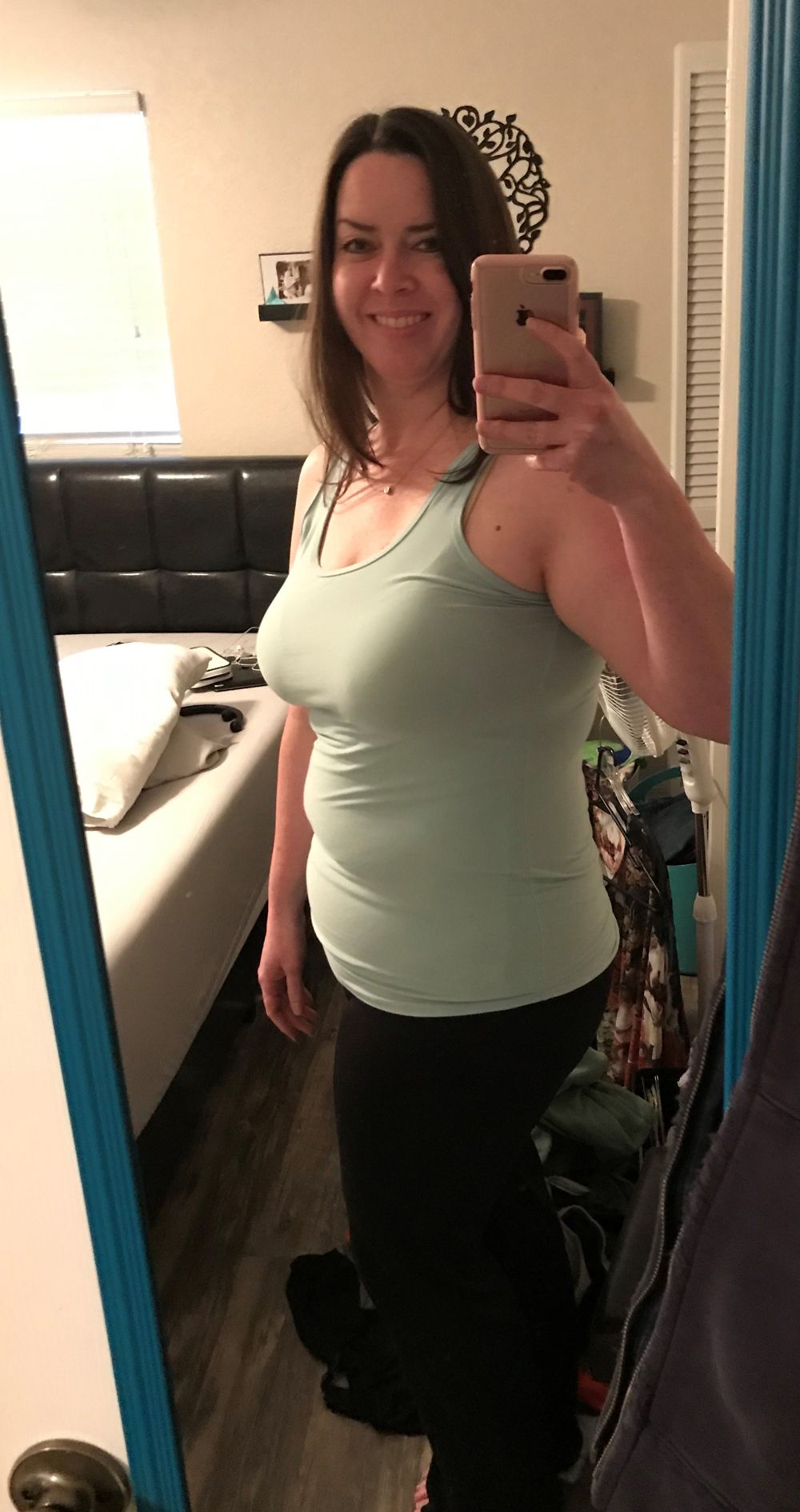 Emily McCulley (Collect/ PA Real Life)
She added: "I had an MRI and they found a lesion on my left temple lobe.
"I believe I've always had MS and because I'd been detoxing and removing all junk from my body that the MS was able to reveal itself.
"I've not had any treatment, but since May I've not had any regressive symptoms."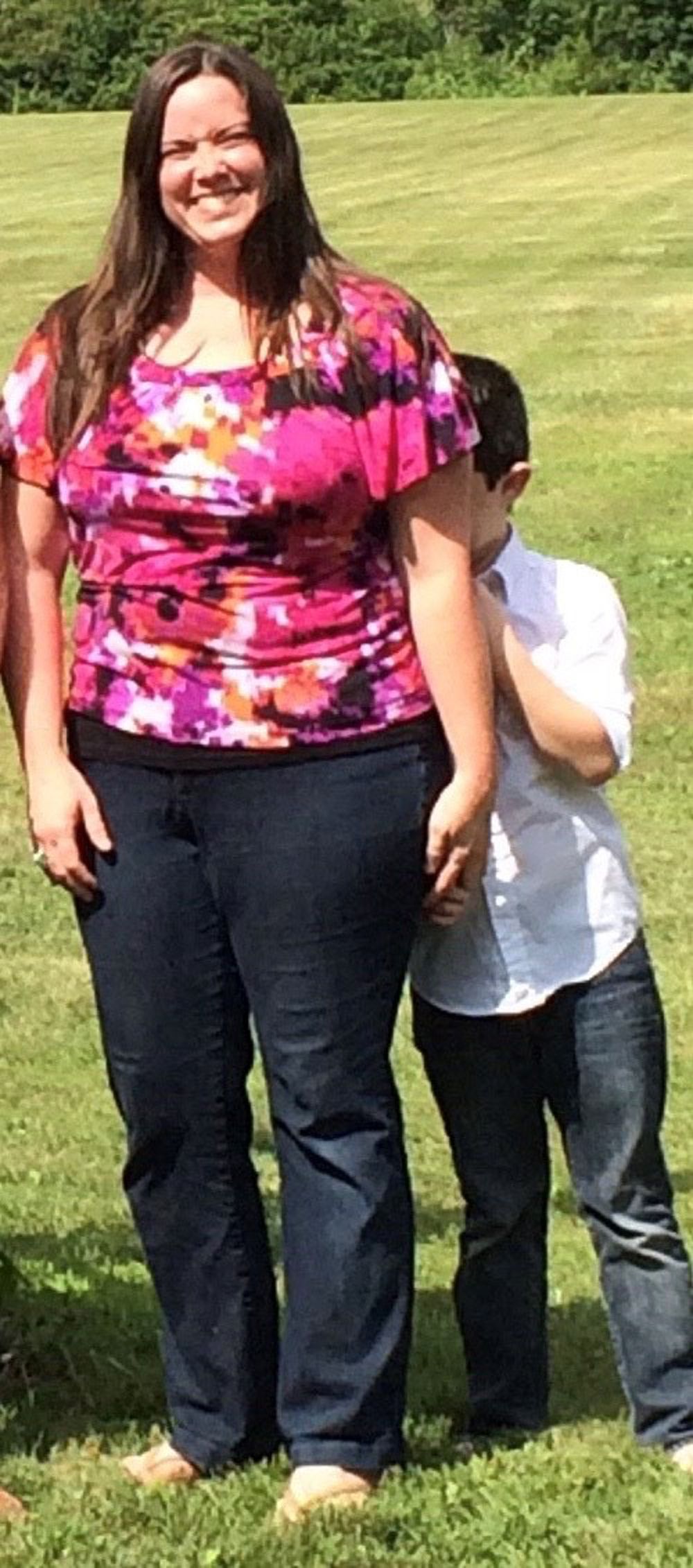 Emily McCulley (Collect/ PA Real Life)
She concluded: "I'm not saying by eating meat I've cured it. But I definitely think my diet is a huge help."
Even her bank balance has benefited from her new regime, according to Emily.
"I've saved so much money on grocery shopping," she said. "I used to buy a ridiculous amount of junk food and snacks."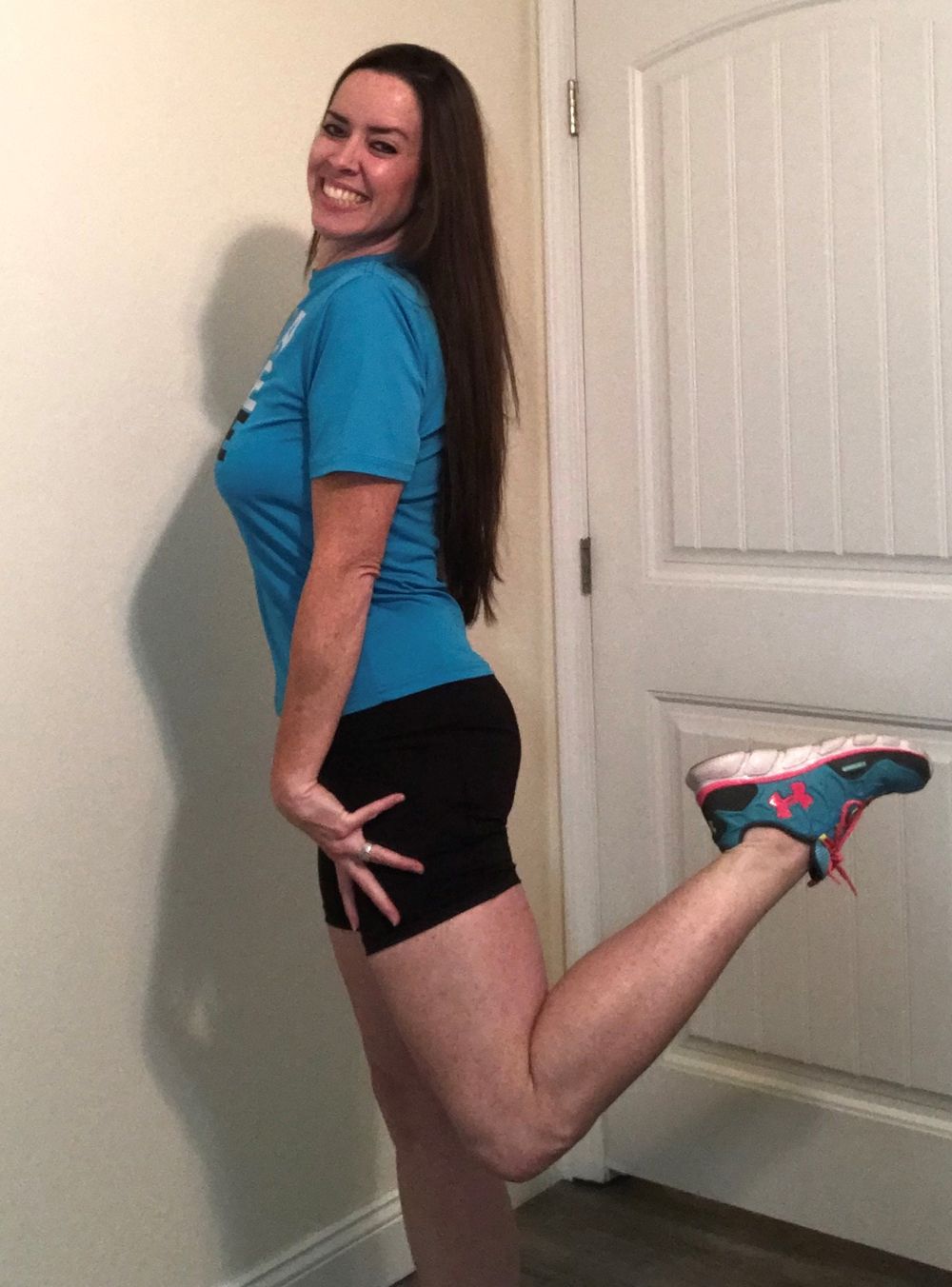 Emily McCulley (Collect/ PA Real Life)
"Even though meat can be expensive, especially when I go through phases of craving a rib-eye steak, it's still so much cheaper than what I was eating before," said Emily.
A self-confessed emotional eater, before following her new regime, she has only once slipped back into her old ways.
She said: "I was serving my son a slice of cheesecake back in April and a little crumb fell off."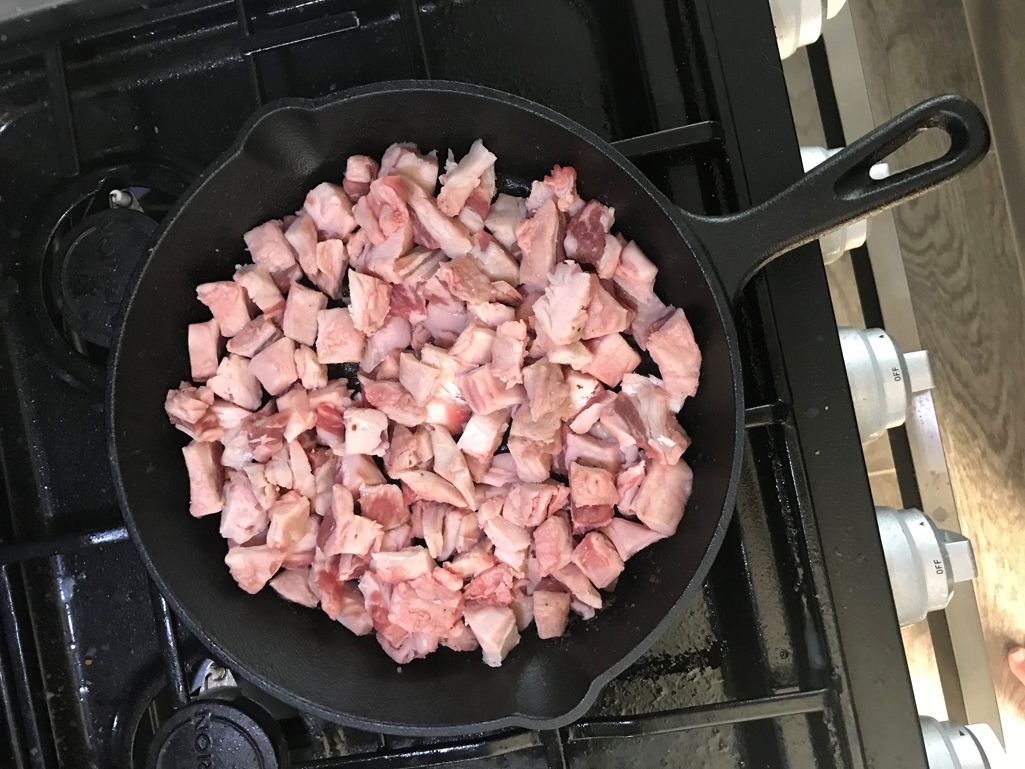 Emily cooking up a snack (PA Real Life/Collect)
She continued: "Suddenly, I didn't like the fact the slice looked uneven, so I picked up another crumb and ate it.
"It made me feel as though I was drunk and lightheaded. I felt awful, but I'm glad I did it because I won't slip up again now."
Seeing Emily's remarkable progress since her change of diet has led her mom to convert to being a pure carnivore too.
Emily preparing a meal (PA Real Life/Collect)
"My mom recently started the carnivore diet, after she saw what it'd done for me," Emily said.
"It was her birthday recently, and instead of getting her flowers and a cake, as I usually would, I got her some flowers and a rib-eye steak with some candles on – she loved it."
By contrast, Abram is now refusing to eat the meat he enjoyed before – something Emily puts down to youthful rebellion.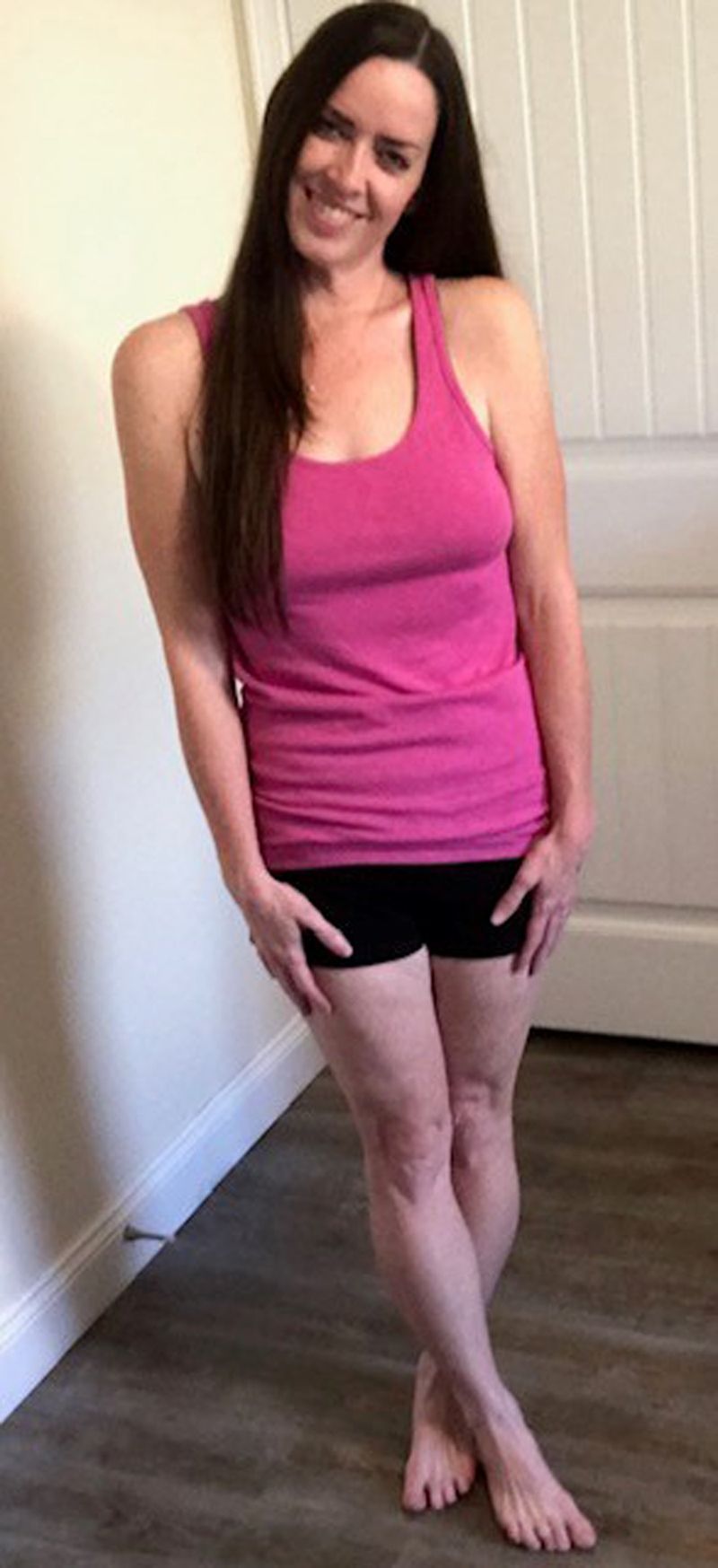 Emily McCulley (Collect/ PA Real Life)
"He's just being rebellious," she laughed. "I'd love him to try the carnivore diet, but it doesn't interest him.
"I really do think the carnivore diet would do wonders for him, but it's up to him."
Meanwhile, for the last month, Emily has taken her diet one step further by eating solely beef and animal fat.
Emily McCulley (Collect/ PA Real Life)
She concluded: "After a process of elimination I worked out that beef is the meat I feel best on and my body responds well to beef.
"Since I switched to just eating meat, fitting into a size 8 or 10 has been great, but to me, it's the way it's improved my mental and physical health that really matters.
"I would never go back to how I was before. I'm 40 but I feel like I'm 20 again, I'm happier and in a better mindset than I've ever been before – why would I want to change that?"
Emily McCulley (Collect/ PA Real Life)
A spokesperson for the British Nutrition Foundation warned that eating only meat could be harmful.
They said: "Restricting yourself to eating only meat and animal fats could potentially be harmful because there are some things you may get too much of such as saturated fat and some you will get too little of, for example, fiber.
"There's an association between eating a lot of red and processed meat and bowel cancer and so this is a potential concern. It also means that you won't be getting the foods we know we need to be healthy and reduce our risk of disease including fruit and vegetables and whole grains."
Emily's carnivore diet
Breakfast: One cup of black coffee and one cup of beef bone broth, or six slices of bacon (with less than 1g of sugar).
Lunch: Shredded chicken, beef or pork cooked in the pressure cooker, or a bowl of ground beef salted and cooked in beef tallow.
Dinner: Same as lunch but with a different meat. Around three times a week, Emily would have rib-eye steak.
Total calorie count: Emily said she does not have a clue about calories as she did not track them.
"Meat tends to be a good source of nutrients such as iron and zinc but having a healthy diet is all about balance," the spokesperson continued.
"We can get all the nutrients we need to be healthy from a varied diet but it's very difficult to do so when eating only on type of food."
Ceasing to take bipolar medication can also be dangerous, according to Dr. Diana Gall at Doctor4U, who said: "There could be many reasons behind why you might want to stop taking your bipolar medication, and it's important to talk about these with your GP."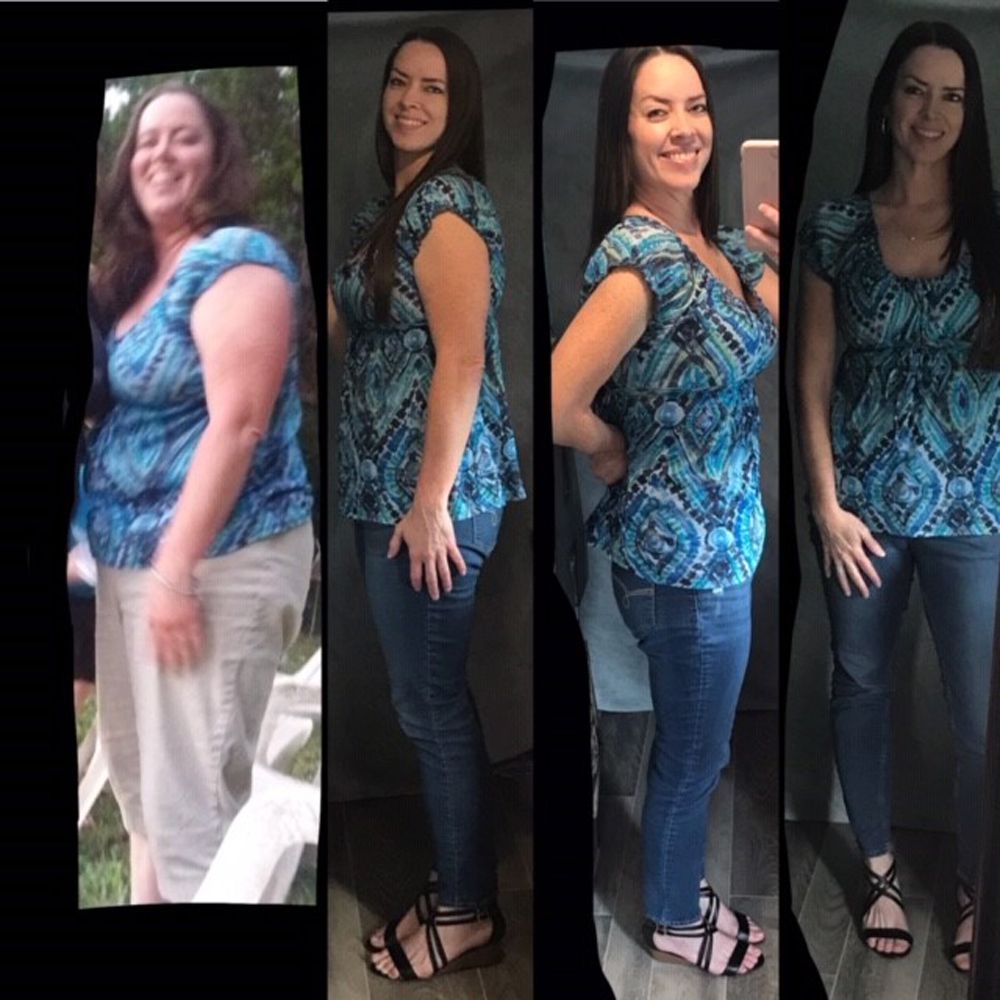 Emily McCulley (Collect/ PA Real Life)
Dr. Gall added: "It's also important to know that withdrawing from treatment can be a lengthy process, and something that should be done with great care.
"Whilst you're in the process of coming off your bipolar medication, it might help to keep a mood diary to keep track of your symptoms, as this can help you and your doctor to see whether it's the right decision for you.
"If you do experience any withdrawal symptoms or mood changes, you must inform your doctor as soon as possible."
You can find out more on Instagram, @emilymac79