Recently, the amount of racism still in the United States has become ever more apparent and present in daily life.
It seems as though the 2016 election brought all the racist behavior back to the forefront, and the Black community has suffered significantly.
---
After Black Lives Matter began, the phrase "Living While Black" was also coined to describe the consequences that the Black community suffers for doing mundane, every day tasks. In a recent video, a black teenager showed the world yet another example of "Living While Black", but this time he has irrefutable proof that the accusations against him are completely untrue.
The video takes place in a McDonald's parking lot.
The young, black teen is recording an older, white accuser who identifies himself as Timothy "Timmy" Jones, a councilman for Florissant, a city in St. Louis County.
Timmy is accusing the young man of denting his parked car when he opened his car door, which was also parked.
The teen proceeds to shoot video proving that there was no way his door could have made the dent Mr. Jones is speaking of.
The video was later posted to Twitter by the teenager's sister.
The sister, identified on Twitter as Faith, said:
"I taught my brother well... 17 years old and respectfully made a fool out of this St. Louis Councilman who tried to harass him today... You really hate to see it... 😂😂😂"
The councilman tells the teen that he will call the police, but after his accusations are proven to be devoid of truth he tries to get the teen to call the police on himself.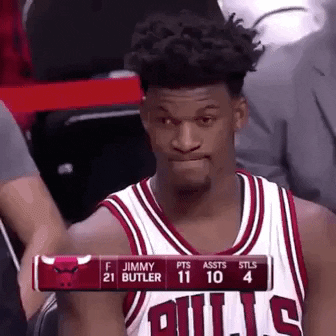 Giphy
The internet can not handle Timmy Jones' pompous behavior.
Others are commending the young man for how he stood up for himself.

Faith posted more information about the still-in-office councilman as she found it, including this gem.

He is clearly a man of honor and integrity 🙄.
Unfortunately leaving the house can make you a target if you're a member of certain demographics. But body cameras with audio are available now, here, for under $40.