Spotify didn't turn a blind eye to the arrest of country music star Zach Bryan.
Instead, the music streaming service featured the musician's mugshot on the cover of its playlist, fittingly titled "Outlaw."

The singer/songwriter is a 27-year-old U.S. Navy veteran whose self-titled album debuted at number one on the Billboard 200 this year, with the track "I Remember Everything," featuring Kacey Musgraves debuting at number one on the Billboard Hot 100.
Last week, he was arrested in Oklahoma for obstructing an investigation after his security guard was pulled over by a patrol officer.
Bryan and his security guard were driving in separate cars through the small town of Vinita, approximately 55 miles northeast of Tulsa.
When the security guard, who was driving behind him, was pulled over for a traffic violation, the singer pulled over and waited in the car for about 10 to 15 minutes before exiting to smoke a cigarette.
The police officer ordered Bryan to get back inside the vehicle or risk going to jail.
Bryan didn't comply and later found himself handcuffed and placed inside the patrol vehicle.
He said he spent a "few hours" at the Craig County jail and was later released on bond.
Here is Bryan's mugshot, courtesy of the Craig County Sheriff's Office.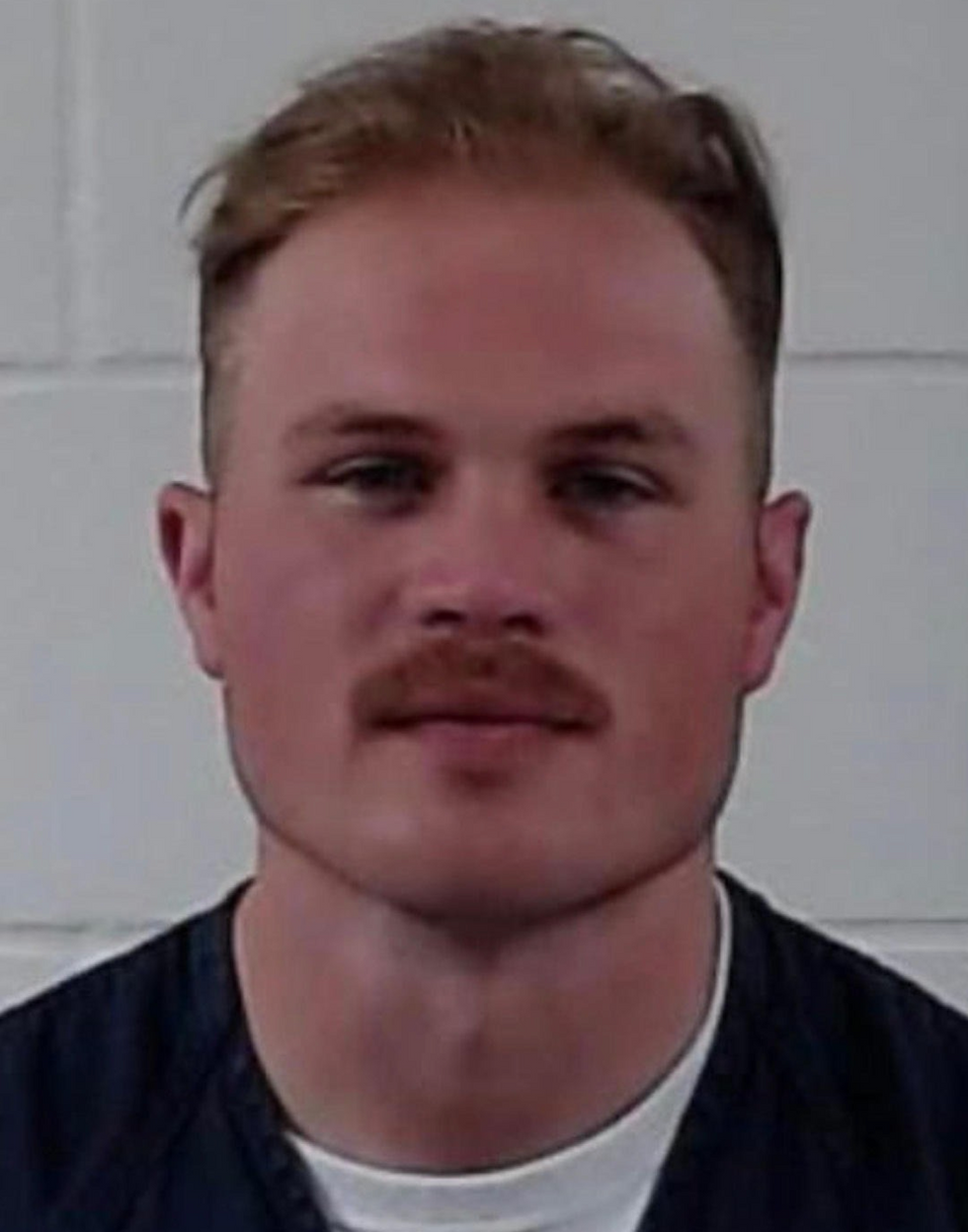 Craig County Sheriff's Office
The singer expressed his regrets for his behavior on X (formerly Twitter) and posted a video detailing the ordeal in an effort to remain transparent with fans.
But it looks like Spotify also helped him with that endeavor.

@marie_autumn/X
Naturally, people had thoughts.

On September 7, Bryan posted on X (formerly Twitter) about his interference with the law, writing:

"Today I had an incident with the Oklahoma Highway Patrol. Emotions got the best of me and I was out of line in the things I said."
"I support law enforcement as much as anyone can, I was just frustrated in the moment, it was unlike me and I apologize."
"They brought me to jail, and there is a mug shot of me floating around."
"Prayers we can all move on from this and prayers people know I'm just trying the best I can, I love you guys and I am truly sorry to the officers."
He also posted a video admitting he got "too lippy" with the officer.
"I'm just mouthing off like an idiot," he said, adding that the officer was "just doing their job."
"I was an idiot today, and my decisions do not reflect who I am as a person, and I just want to make that clear."
"I should've been smart about it."
In May, Bryan received the Academy of Country Music Award for New Male Artist of the Year and was
nominated
for the 2023 New Artist of the Year just last week.
He can now add being an "outlaw" to his list of stats.

Well played, Spotify.

You can check out their "Outlaw" playlist here.