Nepotism: noun; the practice among those with power or influence of favoring relatives or friends, especially by giving them jobs.
Hang on to that definition folks, it's going to come in handy while we marinate in the awkwardness of this unintentional own.
Former Florida AG Pam Bondi opted to use her RNC speech to discuss a topic we have heard her touch on before; nepotism and the dangers therein. Bondi has long been critical of Biden, claiming that he has a history of nepotism and using his son's job at a Ukrainian energy firm as an example.
Hunter Biden's position was decently high paying and he did land the job while Joe Biden was the Vice President.
That wasn't Bondi's only example of nepotism from Joe Biden, though. She also mentioned the time Hunter Biden joined his father flying to China on Air Force Two in 2013. She pointed out that Hunter Biden had meetings with bank officials while in China, insinuating that those meetings were secret schemes.
Hunter Biden worked for a Chinese equity fund in 2013.
You can watch her full speech with no graphics or other additions here:
WATCH: Former Florida Attorney General Pam Bondi's full speech at the Republican National Conventionwww.youtube.com
Trust us on this one, you want the graphics. We'll show you why in a moment.
Now seems like a great time to remind readers that the GOP declined to select a platform for the 2020 Republican National Convention. Normally, the party selects a theme to speak to; a social issue to discuss, or perhaps an idea to aspire to.
This year, their official platform statement was, essentially, "Whatever Trump Wants."
The official statement actually says, in writing, that they weren't going to ask Republicans what issues they wanted to talk about. But hey, if they had asked Republicans then those Republicans would have undoubtedly and unanimously said "nah, we just want to talk about how great Trump is!" and so that's what they were going with.
Undoubtedly.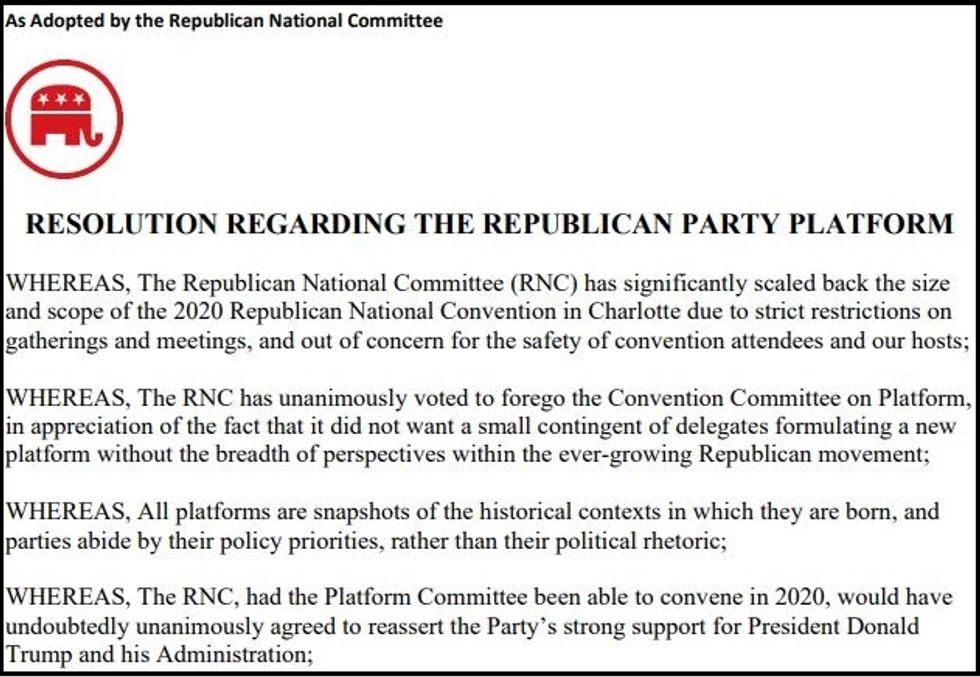 NYmag
So there's the backstory. Pam Bondi went on TV to talk for six minutes about nepotism during the official "Whatever Trump Wants" convention. She really wanted to warn the American people against giving jobs because they're family.
While she talked about the horrors of Hunter Biden riding on a plane, CNN went ahead and brought up that list of speakers: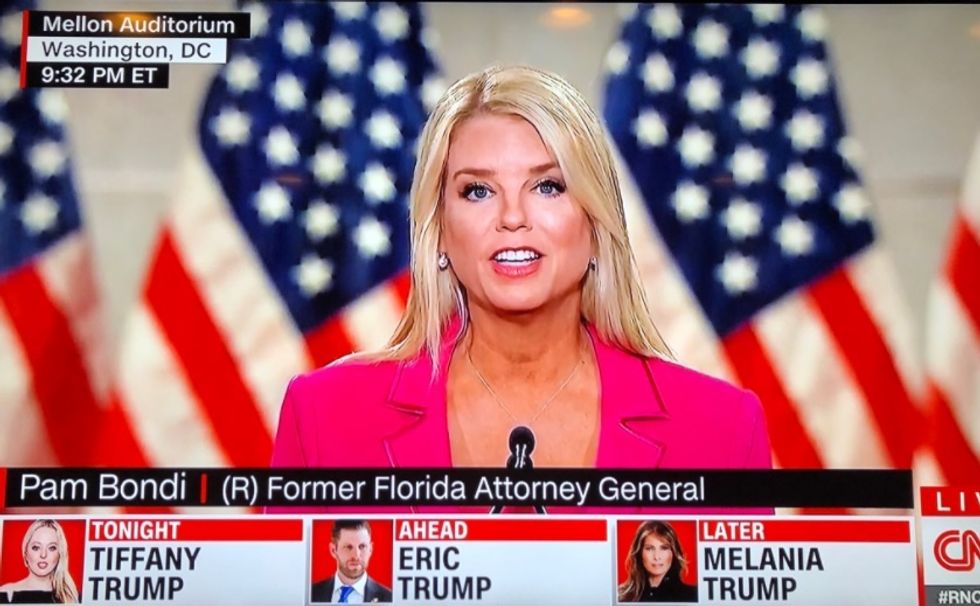 CNN
and Twitter was all: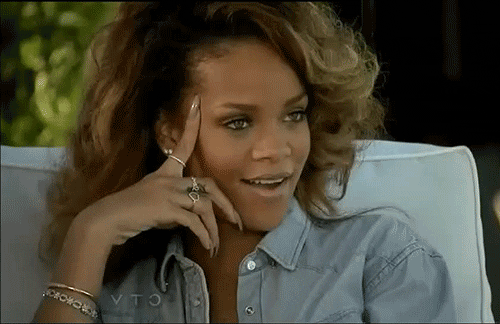 Shocked Rihanna GIFGiphy
Grab your mashmallows and let the online roast begin.
... so yeah ...
People getting jobs because they're family is totally not a current issue, please enjoy our next few speakers T. Trump, E. Trump and M. Trump. They are doing a great job reinforcing what D. Trump 2 said yesterday and helping to lead in to what D. Trump 1 will say tomorrow.
Nepotism.