We live in an America where every day a new story comes out about someone being accused of taking racist action.
Whether it's white people calling the cops on black people for innocuous things or almost everything President Trump does, we are saturated with stories about racism.
---
Which is why a story shared by Jamie Primak on Twitter is so heartwarming.
On Tuesday, Primak wrote about an experience she had on a flight to New York City.
Primak was on an early morning flight to NYC when a man asked her to stop speaking Spanish. This is normally the point where cell phone cameras come out and we have to socially punish the man after the fact.

This time it proved unnecessary. Instead, before Primak could do anything, the man next to the first one starts speaking Spanish too!
Followed by the flight attendant.
It's a real thing of beauty.
This is a great reaction to a racist situation. And it's definitely a lot better than the delayed action on some stories.

Recently, two Latina women shared a video of a gas station clerk butting in on their conversation after they were speaking to each other in Spanish. The clerk questioned their citizenship, as well as told them their family members "need to go back to their country."
The man was eventually fired, but in the moment, situations like that can be scary for those on the receiving end of the racist remarks.
Which is why it's so refreshing to hear how someone like that can be handled in the moment.
While the story at the gas station has plenty of details as to where and when it happened, Primak is less forthcoming. She has not named the airline, nor shared a picture of the man in her story.

This is because she's not a fan of cancel culture. Besides, it sounds like the man already got more than he bargained for when he tried to silence a Spanish speaker.
Primak's story had many wishing they knew Spanish, as they would like to be able to do the same should the occasion arise.
All we can say to that is it's never too late to learn another language.
Primak's story comes at a time when even the President of the United States is launching racist attacks on sitting members of Congress. Despite the Congresswomen in question being American citizens, and only one not being born in the United States, it's horrifying to many the President would use and encourage such racist language.

This shirt, available here in a variety of styles and colors, makes that sentiment clear.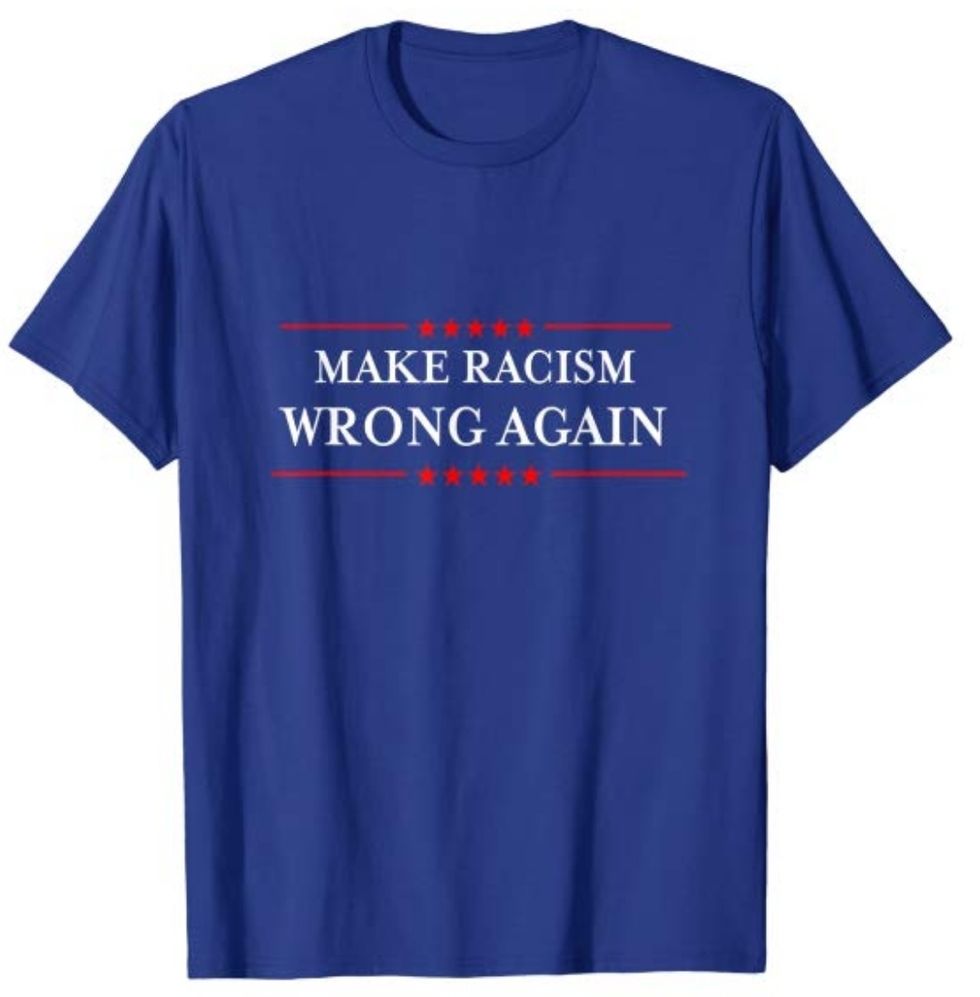 Amazon