With the plethora of dating apps these days, you'd think it would be easier to find the perfect someone, or just anyone who isn't a complete basket-case. How many times have you met the man or woman of you dreams until they blindsided you with something so insane that it had you sprinting for the door? It's enough to make you want to stay single and stay clear of the chaos and confusion of the dating world.
---
u/Hammer-905 asks Reddit:
What's the biggest, "Whoa, didn't see that coming" dating moment that you've had?
Dodged A Bullet With That One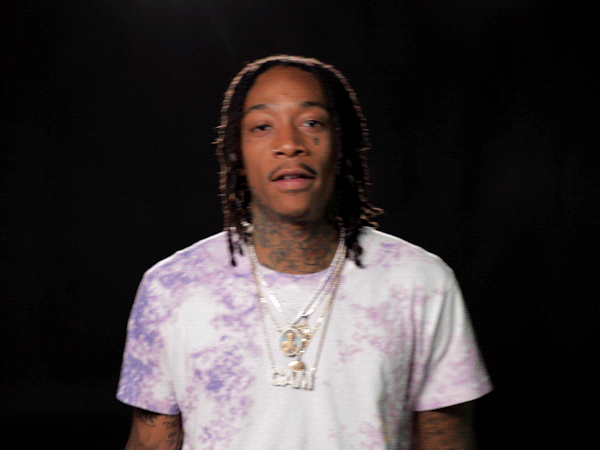 Giphy
I was having an amazing time talking to a guy I'd just met on tinder. He was sweet, funny, and lived about 5 minutes from me. He asked me out on a date, and I was ecstatic. The day comes, and he offers to come pick me up. I politely decline, and I decided to be honest with him and say I wasn't totally comfortable being picked up by someone I hadn't met quite yet, and that I'd rather meet him there myself. He seemed nice enough to take it well, I even told him it was based on a prior bad experience.
He f*cking freaked
I have never been called more names/things in my entire life. Distrusting, rude, nasty, ungrateful, the list went on. I didn't even fight him. Dude literally tried to evaluate my entire psyche, ranting and "explaining" what was wrong with me for not allowing him to pick me up, then blocked me. I've never seen someone take such a hard left turn into crazy town in my life.
Drunk In The Trunk
Went to a party with a guy. When I got there, he basically ignored me and flirted with some other chick most of the night. Later at night, they followed me to my car when I was getting something out of my trunk for the party. Guy shoves and locks me in my own goddam car trunk once I opened it. Can't find the latch, super drunk and terrified. He's laughing hysterically outside the car, trying to use it as flirting fodder with the now horrified other girl. She's not a psychopath like him and helped me call someone with spare keys... I got out eventually, super embarrassing though.
Holy Molars 
I dated a 22 year old who took her teeth out to eat an ice cream. Totally didn't see that coming and tried to make her feel comfortable.
I didn't keep seeing her for other reasons, but yes, I experienced the missing teeth that night.
Why You So Obsessed With Me
In college, my roommate and I moved a mutual friend into our place because his roommate had some mental health issues and was stalking him, and doing some really messed up stuff (like threatening to hurt himself unless friend hung out with him). I never met nor saw the roommate.
About a month later, I get asked out by this random guy on a dating website and it seemed fine, so we go out for pizza. As the date unfurls, it slowly becomes more and more awkward as the guy asks about my living situation, friends...roommates. The whole thing just feels awkward. We say our goodbyes and I go home, to tell my roommate about it...and then the lightbulb goes off - it was the stalker guy, trying to get info about him. There's actually a fair bit more to this story, but that's the basic scenario.
Edit: So, I had a couple of requests for additional details. To clarify, all of the characters in this story are guys (I'm gay, stalker is also, roommate/stalkee are straight). I'll parse them in as they happened:
-Probably part of the reason stalker got so infatuated with stalkee is that he was the first person stalker came out of the closet to him and he reacted well (as stalker came from a very Catholic family). This was all about 15 years ago and attitudes towards LGBT people still weren't great, particularly in the red state in which we all lived.
-The night we moved him in to our house (under cover of darkness while stalker was away), the stalker had called him and told us he was attempting to commit suicide as a result...very slowly, by drinking salt water until he died of dehydration. Prior to that, stalker had spent a few hours driving around town trying to find stalkee's car. We were able to get some professional help for him that night.
-I have no idea how the guy found me, but sexuality probably plays a role - I'm a gay guy in a fairly small town and stalker knew that he had gay friends, so going through the online dating profiles/Facebook/Myspace at the time was probably not too hard for him.
-Stalker ended up harassing my friend a few more times over the years, showing up at his work to drop off important personal effects he had left behind during the move (e.g., a clothes hanger).
-Stalker showed up in my life a few times since then, too. A couple of years later, I was working for the college and he was running for a minor local political office. His political statement/declaration had him listed as a Ph.d. student in the department in which I worked (a fairly well-known program nationally)..except, not only was he not a Ph.d. student with us, he (a) never completed his bachelor's degree and (b) was not enrolled as a student for several years. So you can imagine my surprise when one of our staff was like, "Who the hell is Stalker and why does he say he's in our program?" I do think this was just a coincidence, though.
Is Age Just A Number?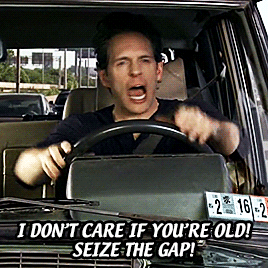 Giphy
Met a guy while walking to work. It was dark out but not in a creepy way. We run into each other a few times and I ask him out. We go for dinner and he tells me about his work history, says he did something in construction for 15 years. I am 20 when this happened. Turned out we were both really bad at guessing age and he was in his forties and thought I was was in my late 20s. Luckily he could tell I was weirded out by it and didn't contact me after.
He sounds like a good guy. An age gap like that is just too large (in my opinion), and it is good of him that he respects you enough to leave you alone. Hopefully you can still greet him when you come across him during your walks, as the event is not something to be ashamed of for either parties.
Too Weird Too Bear
Went to a girl's house to meet her parents and they sit a teddy bear at the table, gave it food and drink.
She was the youngest in the house at 23 and the bear was such a recognized member of the family it had a Facebook page.
This will probably be buried but the weirdest part is when they would do voices for the bear and make me speak with it.
Edit: Family also hated me as they were super religious and i was born out of wedlock.
Only In Brooklyn...
Was casually dating a girl for 3 months or so, she suggests we watch some porn together - ok cool. So she puts a dvd on (this is 2008) and the second scene was HER. Totally unexpected. Was cool but I found it sort of an odd way to tell someone that.
She ended up beating me with a clothing rack pole while i was on mushrooms a few months later after going thru my cell phone and seeing other girls, even tho we weren't exclusive. Man, Brooklyn was a fun place.
It Wasn't A Joke
I took a girl out on our first date. I guess she was trying to impress me because she rattled off the list of guys whose virginity she's taken. Spoken in a way suggestive that, if I played my cards right, something good may happen to me. I was not interested nor impressed.
Similar thing happened to me too. a girl I just met started telling me about taking virginity from a guy and laughed about how can someone be a virgin at that age (22). I was 23 at the time and yeah, still a virgin due to messed up past that made and still makes me feel unsafe in sexual situations. Then she told me that her last date left when she left to the bathroom and she wanted to make sure that I will still be here when she comes back from the toilet. I told her that I won't, she took it as a joke. It wasn't a joke.
COPS Marathon And Chill
Might seem minor or silly but the first time my girlfriend didn't want to go bar hopping on a Friday she asked me if I was cool just coming over, drinking Miller Lite, and watching a Cops marathon. She specifically said it was a tased and confused special.
I never thought I'd hear a girl say that. We've been married for two years now.
Before Netflix and Chill, it was COPS marathon and Chill.
What Are The Chances?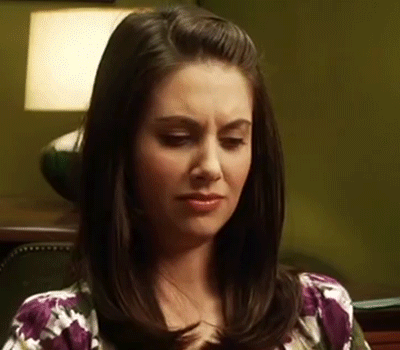 Giphy
On my first date with my current fiance, he told me that he has two older sisters that are both married to guys named Cody. guess what my name is?
Emma?
Yes.
It's Cody. So three siblings (2 girls and 1 boy) are all going to be married to men named Cody.
Why Can't I Date Anyone Normal?
So many great ones! I'll do this one since it has a few of those moments in them. I went out with this woman. She's really cool. Great first date, a lot in common, great connection. I reach out for a second date. I hear nothing from her.
Three months go by, I get a text from her out of the blue. She had to have a sudden surgery, so she didn't reach back because of that. We go out, we're still great. Third date, I'm stoked. I figure I'll impress her with one of these Academy films that's getting a lot of praise. Something called The Revenant. Whoops. Figured out what that was in the theater. Did not expect it to be so violent and graphic. And she was super squeamish about watching that stuff.
So we recover at a restaurant and we talk a little. At one point, we're making small talk and talking about our flaws. I say sometimes I feel like I can be a little selfish. I watched her starry eyes go cold and dead to me as I shattered all of her illusions of me. Her responses get quick and she gets quiet. I know exactly what's up. She lost interest instantly.
She gives me a ride back to my car and she just starts trying to figure out what's wrong with her for dating people like me. "Is it because you're an actor?" Then she sinks her head into her hands and says loudly for the quiet person she was, "why can't I date anyone normal!" Well, didn't see that coming. It was hilarious, but I didn't feel like it would be best to laugh there. So I politely ended the date and suggested that maybe we weren't as compatible as we thought. She reached out the next day to apologize and see if I wanted to give it another try. I replied, "Yeah, sure." I never heard back from her, as I now see that the way I phrased that has two interpretations.
So Much For Monogamy... 
Coworker had a huge crush on me. Got my MSN messenger account (this was years ago) from another coworker. He started talking to me back and forth for maybe 2 weeks, and then asked me out on a date. That workplace actually encouraged in-office dating, it was in China so whatever. We went on four dates, each of them great, and then he confessed...he already had a girlfriend.
You know the saying: it's easier to get a job when you already have a job.
The Line Between Kink And Kidnapping
Met a girl online. We chatted a lot and she seemed like perfect girlfriend material. We had arranged to meet up a few times, but due to her/my work we always had to cancel. After a few weeks of chatting on a daily basis, she suddenly, out of nowhere, tells me how she fantasizes about locking me in her basement. Not kinky lock me in the basement...rather tie me to a chair and keep me there as her prisoner indefinitely, so she can do to me what she wants when she wants. She would also be in charge of feeding me and cleaning up after me. She spared no details about her plan. I honestly dont think she was joking and i cut contact with her shortly after that conversation.
You turned down free housing and food?
When you put it that...maybe i should give her a call
A Switch Flipped
Started dating a girl and she seemed nice but I wasn't sure she was into me. A few months in and she starts talking about future plans and marriage. I was happy as I was on board with that but it just seemed like some switch had been flipped. I had passed whatever tests needed to be done. I had made it. Skip to now, We're engaged and all is good. It was a strange transition though from "Hey I like this girl but I wonder how she feels?" To "Whoah! She's totally on board!" In a day or so.
Be careful friend. i just got out of a situation where it was "I love you see you tomorrow" to "We cant be together anymore" in a day or so.
Forget A Priest, This Guy Is A Saint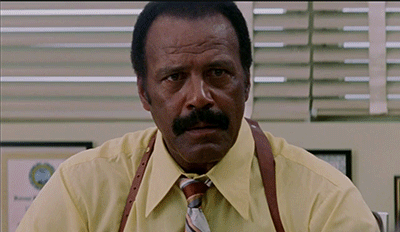 Giphy
TL;DR date basically gets alcohol poisoning and turns into the exorcist
I was dating this girl for a few weeks, we had a lot in common and she was a biology major. She asked me one night if I wanted to go to a party with her, I agreed of course. We get there and she starts drinking alcohol like its water. Being cautious, I made sure to only have one beer per hour. I lost her for awhile and when I started looking for her, I found her in a room making out hardcore with this guy.
I was shocked at first, I asked if she was okay and she was drunk beyond comprehension. The dude told me to piss off, so I shouted "This asshole is trying to assault my girlfriend!" Which turned a bunch of heads and people started yelling at the guy to get off of her.
In my mind I was like "leave her, she isn't interested in you." but she was so drunk she was passing out in the hallway. So I fireman carried her out of there and drove her back to my house. Her cousins were with her too and I had to drop them off. The whole time they were just laughing and taking pictures of her while she was blacked out. I felt so bad.
My roommates helped me carry her to my room and I started sitting her up and making her drink water. She started kissing me and saying thank you, then she shouted "I'm coming!" and pissed ALL over my bed.
I stripped her of her soiled clothes, carried her to the bathroom, and made her take a bath. It made her nauseous (which is what I intended) and I helped her puke into a trash can. Once she was (as clean as I could get her I guess?) out of the tub, I removed all the bedding and laid her down. I told her I'd be right back I have to wash this. When I came back she some how managed to fall from the bed to the floor, puked all over the bed, the floor, and underneath my bed?
It was worse than having a puppy. I cleaned up more bodily fluids and begged the universe to please please hope she didn't start sh!tting everywhere. I then carried her again to the futon out in the living room where I finished the night by sitting and watching her to make sure she didn't choke on her puke in her sleep or hurt herself further.
We dated for almost a year, this isn't even the worst part of it.