Makeup runs in the family, and not just mascara after a good cry.
Kim Kardashian West is passing the makeup torch to 5-year-old daughter North West. Sort of.
---
Mama Kardashian West pushed some lipsticks from her new line with the help of her adorable daughter. This week on Instagram, Kim Kardashian West posted photos and videos of her eldest child playing with makeup.
In one, North is wearing lipstick and the makeup line owner can be heard talking about the shade North is sporting.
But some "Mom shamers" took exception to Kardashian West letting her child put on the lipstick, so she felt compelled to label the video with the following message:
"Relax Mom shamers, it's coming off in a few mins."
"I needed a bribe to get her out the door ... you feel me?!??!?!"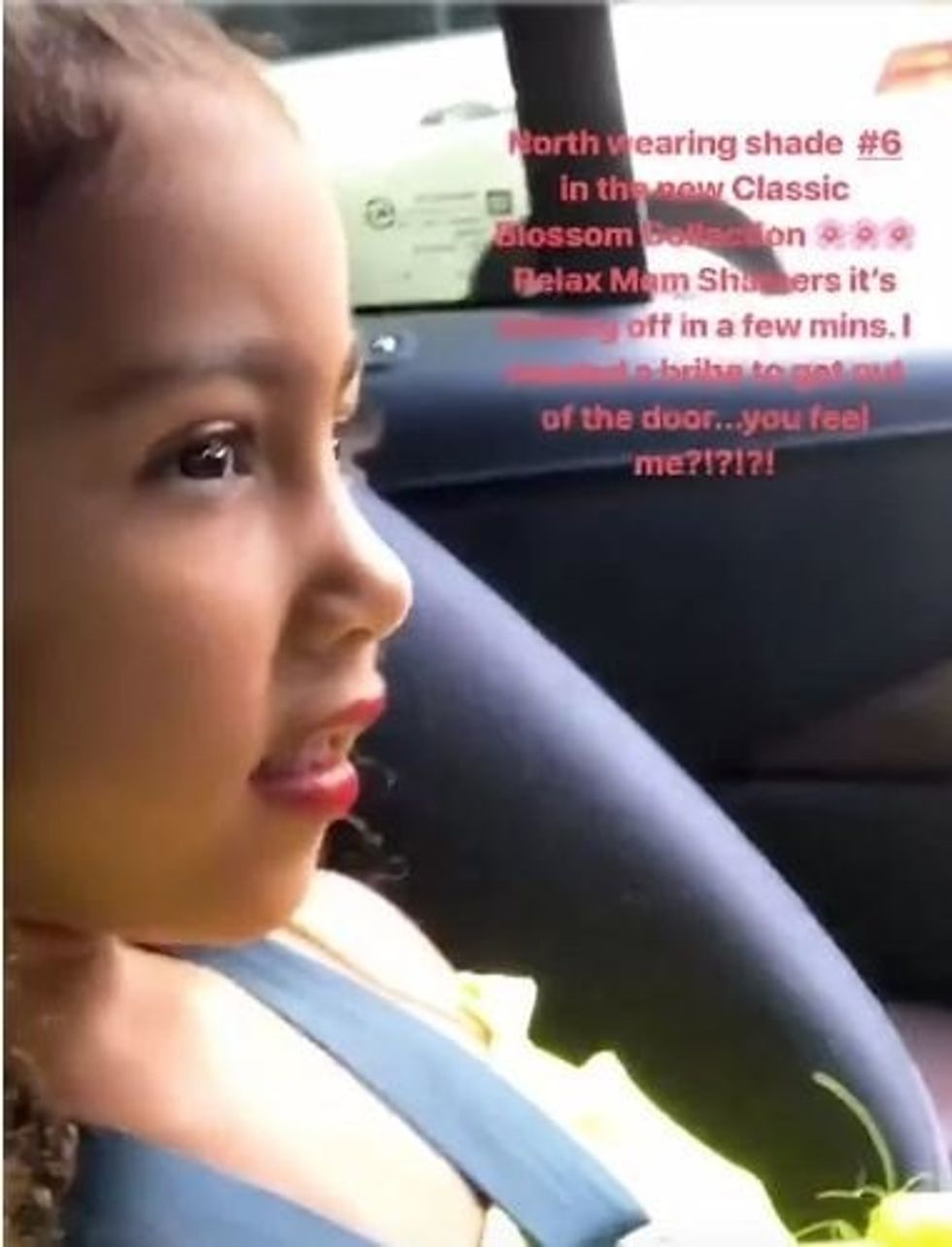 Instagram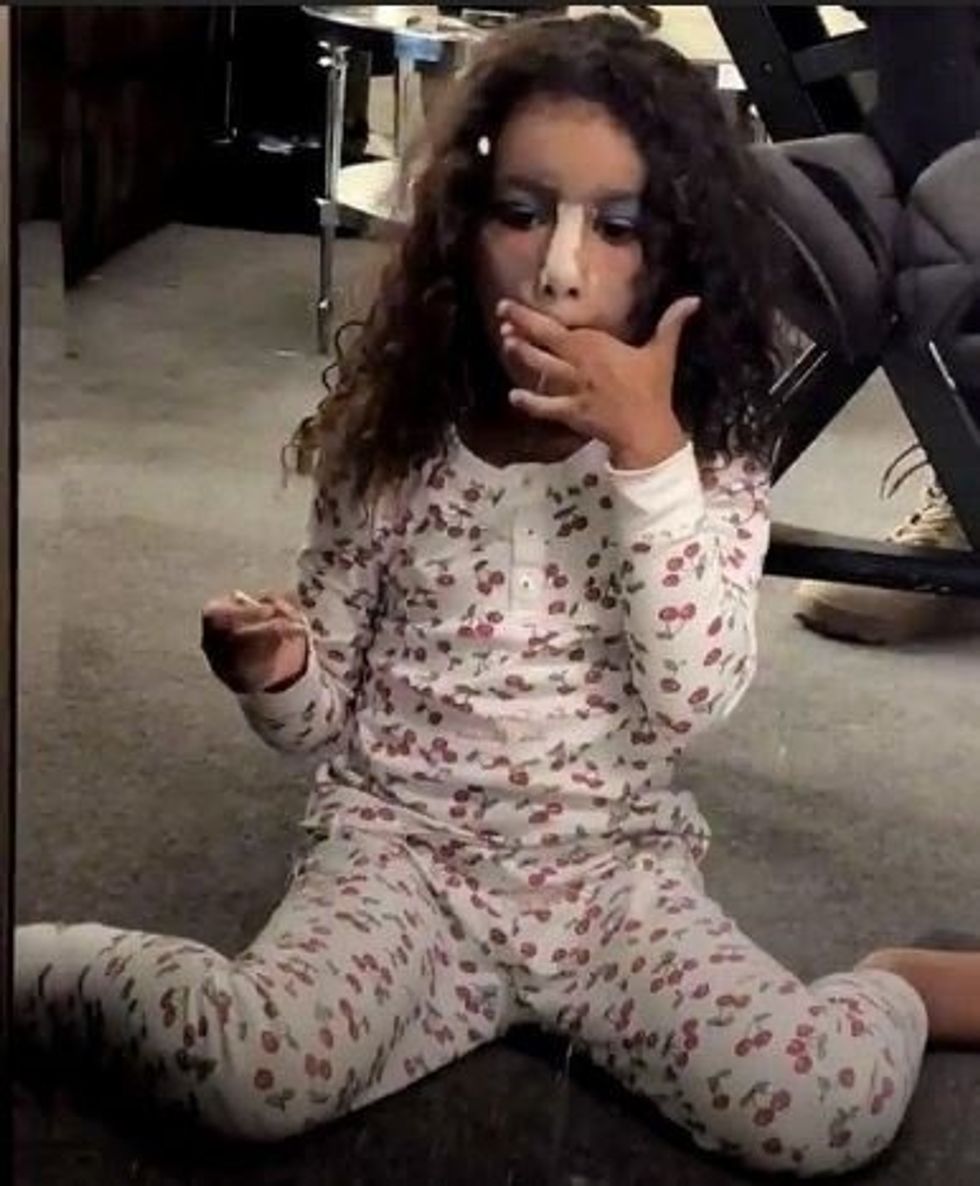 Instagram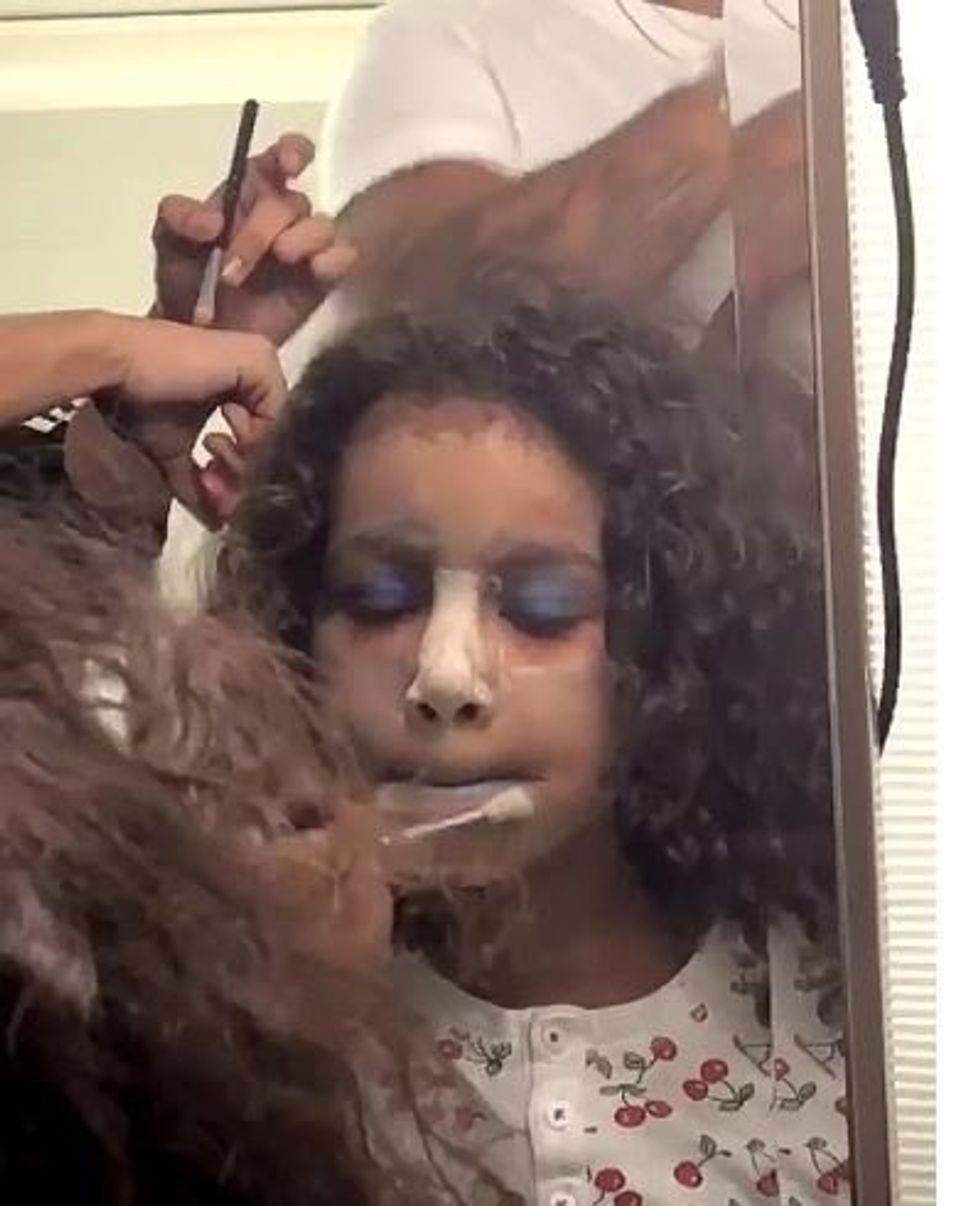 Instagram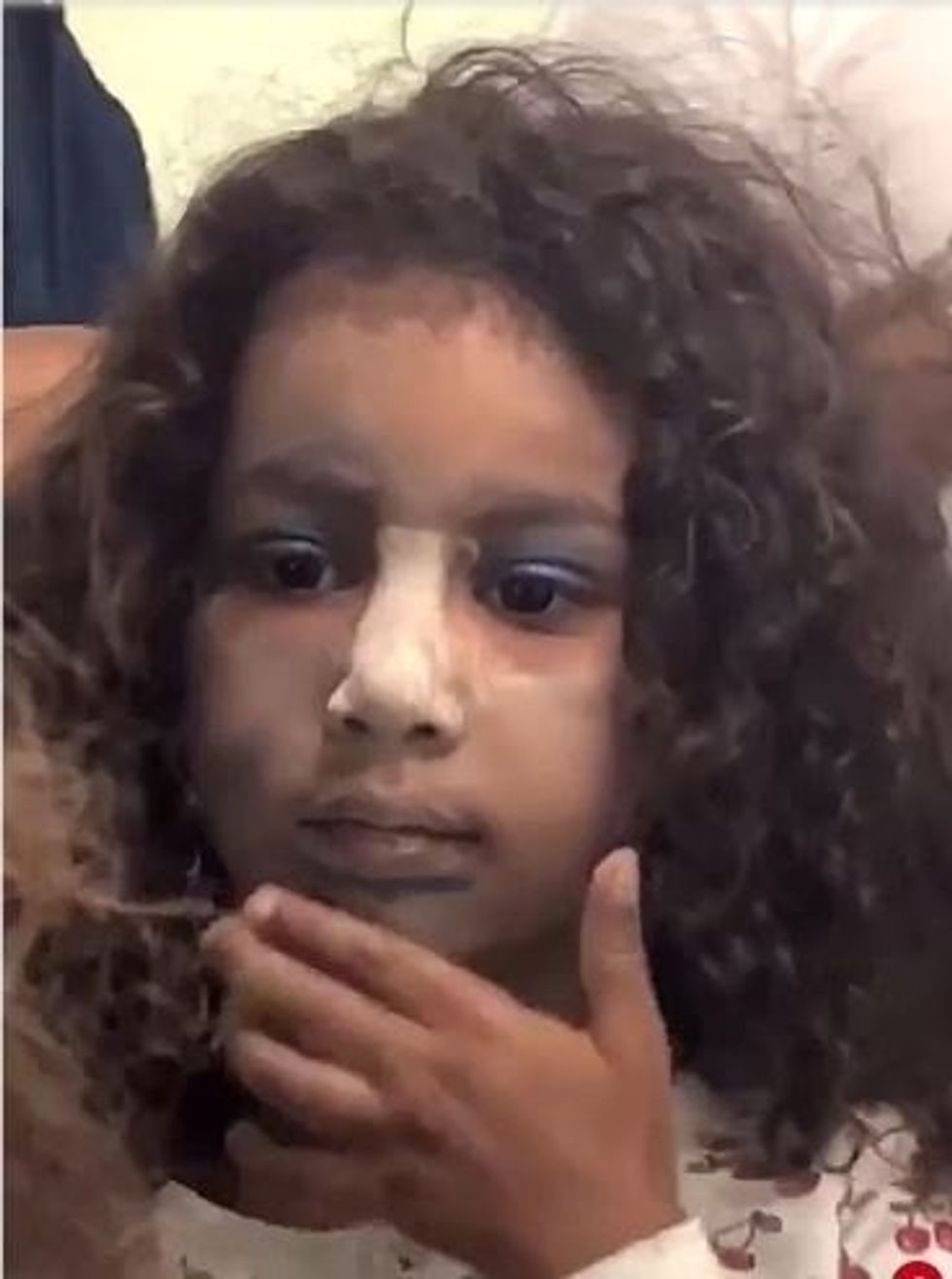 Instagram
Several publications pushed the story online.
Kim Kardashian Says She Used Makeup to 'Bribe' Daughter After North Shows Off Epic Contouring Skills: Like mother,… https://t.co/Y21xbBl7TL

— Gossip Bucket (@Gossip Bucket)1536878103.0
North West won't leave home without makeup https://t.co/S1d7G9dXBE https://t.co/a0YetezPJf

— Sarcastard (@Sarcastard)1536941048.0
Kim Kardashian Claps Back at Mom-Shamers for North's Makeup: In a series of videos Kim Kardashian West posted on he… https://t.co/urzc0Rf6uP

— Anti Aging Tips (@Anti Aging Tips)1536941524.0
The internet had many feelings about five-year-olds and makeup. But they fell everywhere between this is awful to go for it.

@PerezHilton @KimKardashian Moms put lipstick n nail Polish on little girls all the time...for playing dress up and… https://t.co/f3AkwCBo3U

— SamantheaK (@SamantheaK)1536893220.0
@PageSix Make it go away!!!

— Susan Kirschbaum (@Susan Kirschbaum)1536961354.0
@PageSix Nip that crap in the bud, Kim! Act like a mom.

— madeline ferrarini (@madeline ferrarini)1536966576.0
@PerezHilton @KimKardashian I am no fan of Kim. With that said, mommy shaming is ridiculous. Kim is not putting h… https://t.co/urXs5Q3SVx

— Dana Smith (@Dana Smith)1536897712.0
@PageSix That's truly disgusting

— Dovie (@Dovie)1536961713.0
@PerezHilton @KimKardashian What's all the fuss about?? I take my granddaughter swimming and she always wants to pu… https://t.co/oDEMzPZfRD

— Paula mccready (@Paula mccready)1536923506.0
@PageSix Oh great! Another well adjusted kid...

— Shelley P. (@Shelley P.)1536961591.0
@TheSun Don't most mommies put make up on their daughters....or allow their daughters to play with make up? I did.… https://t.co/Yf6pKuY6Jx

— Brookie (@Brookie)1536963467.0
.@KimKardashian is tired of all you 'mom shamers'! https://t.co/pBP8WUt8CC

— Perez Hilton (@Perez Hilton)1536891962.0
@PerezHilton @KimKardashian Why is this even a thing? Little girls play dress up ALL the time and put real/fake mak… https://t.co/WwOc4t9XnZ

— Emily Carter (@Emily Carter)1536892105.0
@PerezHilton @KimKardashian Oh come on what little child doesn't like to mimick mommy 🙄

— Teresa Hay (@Teresa Hay)1536897074.0
The internet is more or less tied on the issue which means... pretty much nothing to North West.
Hopefully no one is raising a child based solely on internet opinions.
H/T: Cosmopolitan, People