A fun-loving mom-of-five has found the perfect way to outshine the yummy mummies at the school gates this festive season, by dropping her children off dressed as everything from a sprout to an elf or a reindeer.
---
Sam Cloud's festive fancy dress has been bringing smiles to the faces of teachers and pupils alike – earning her the nickname Mrs. Christmas, where she lives in Orpington, Greater London.
The stay-at-home mom, who has three sons, George, 18, John, 17, and Freddie, 12, from a previous relationship and two daughters, Sophia, five, and Lily, three, with her data tabling engineer fiancé Mark Dundas,42, said: "People have got to know me as the 'dress up lady' or the 'Christmas lady.'"
She added: "When I walk to school I get an amazing reaction. I love it. People smile and stop to take photos, they give me high fives. The kids love it and stop to say hello, so I joke around with them, too.
"Someone pulled up in their car the other day and asked if I could knock on their grandson's door to help cheer him up.
"A little girl with autism ran up to me shouting, 'I found you.' Her mom said she loves me and we stopped for a selfie. It makes it all worthwhile!"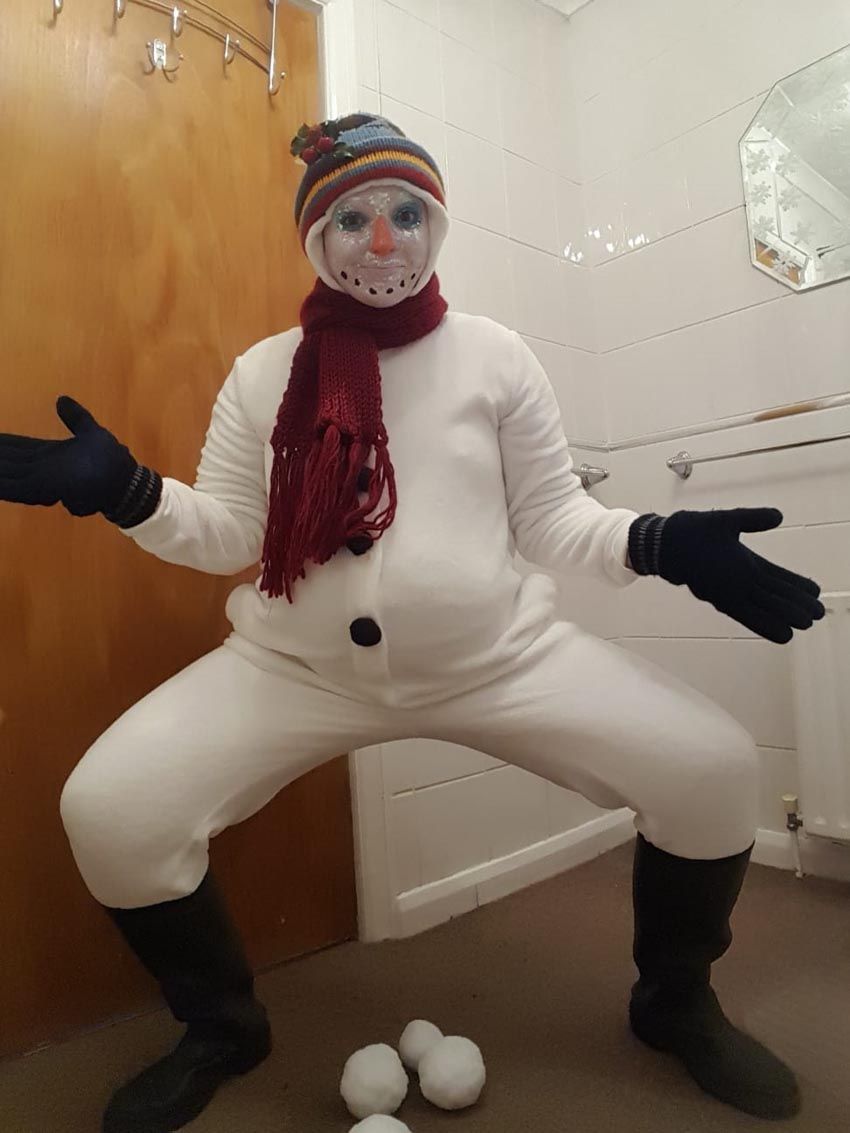 Sam as a snowman (PA REAL LIFE/COLLECT)
Sam, 41, who makes all her costumes, which she wears from the first Monday in December until her children go on break for Christmas, has always loved arts and crafts and will find any excuse to dress up.
"I started to go to town for my kids' birthday parties – making costumes and decorating the house – and it's gone on from there," she explained.
"I dress up for special occasions like Valentine's Day, Easter or World Book Day, and take treats into school."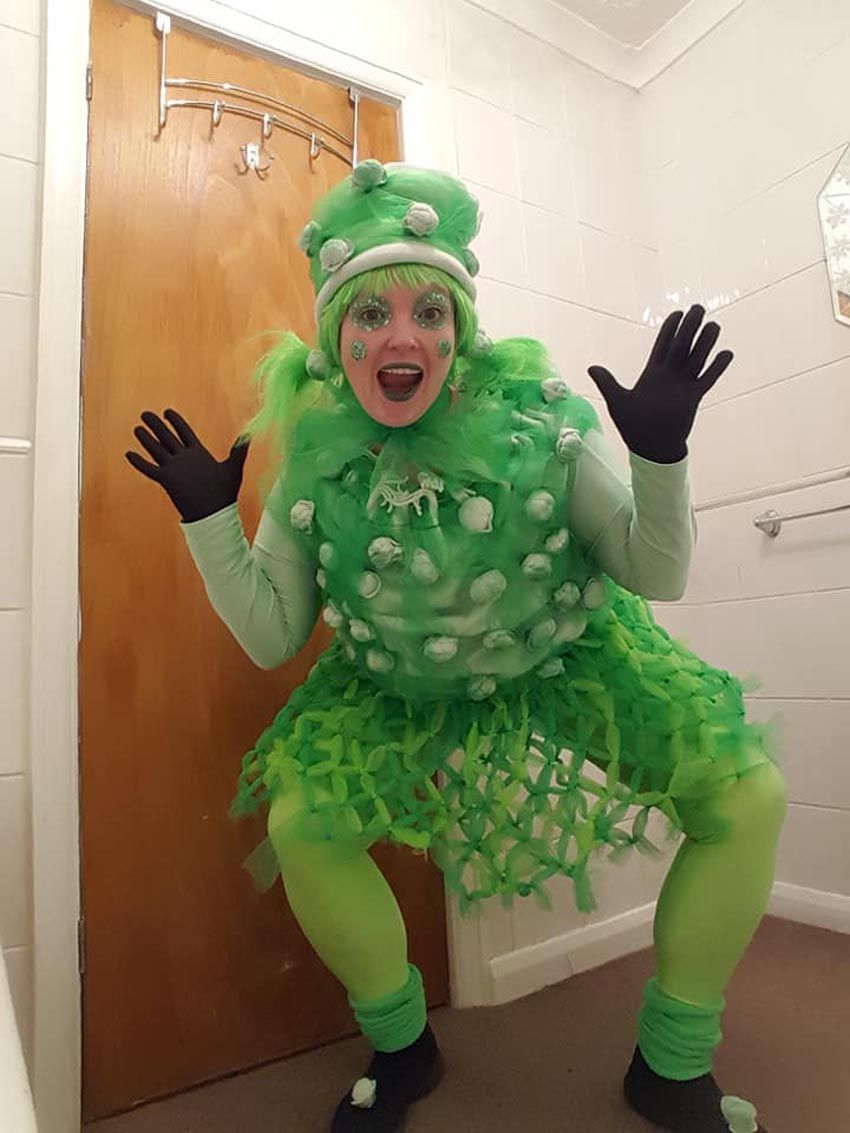 Sam as a sprout (PA REAL LIFE/COLLECT)
Sam explained: "It's a hobby and has become part of what I do. Now I find any excuse to dress up.
"Twice a week I go to boogie dance and will put on neon colors. I'm someone who loves to wear bright things.
"I took the girls to see the new Frozen 2 film and dressed as the animated snowman Olaf, while they dressed up as Elsa."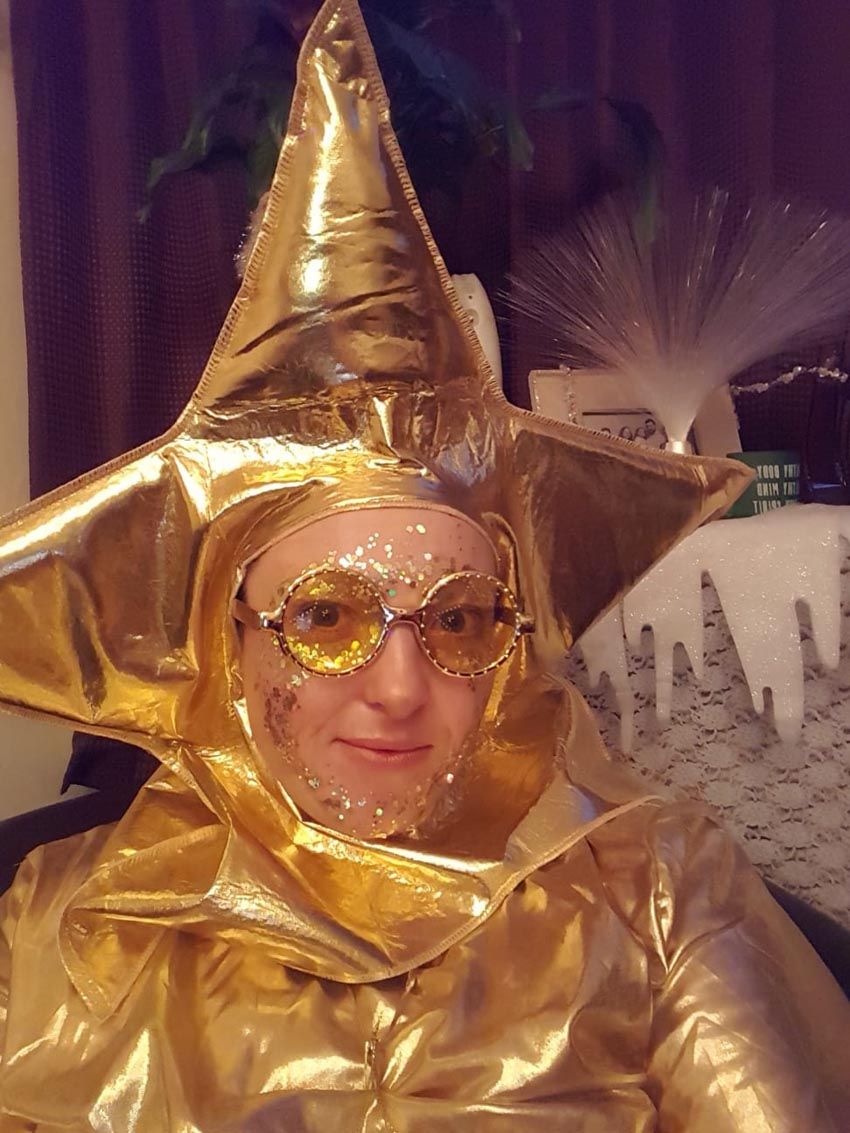 Sam as a star (PA REAL LIFE/COLLECT)
"We had some great reactions from the kids, who were really excited to see the characters come to life," she continued.
Last year, Sam decided to dress with a different festive theme for each school run, with enough outfits for 15 days – taking her up to the end of term on December 20.
"It all started last year when I donned a silly headband on the way to school and people were laughing. I thought it seemed like a great idea and started to hunt around the house to find things I could make," she said.
"I'll have an idea, then do research online for tips on how to make costumes," Sam continued.
"I've been an elf, a reindeer, a snowflake, a gingerbread house, a Brussels sprout and a star. I will be a snowman and Santa, obviously.
"Some of the things I will buy specially, like if I'm doing a reindeer I'll go out and buy brown leggings and a top, then cut them up, glue things down and decorate them."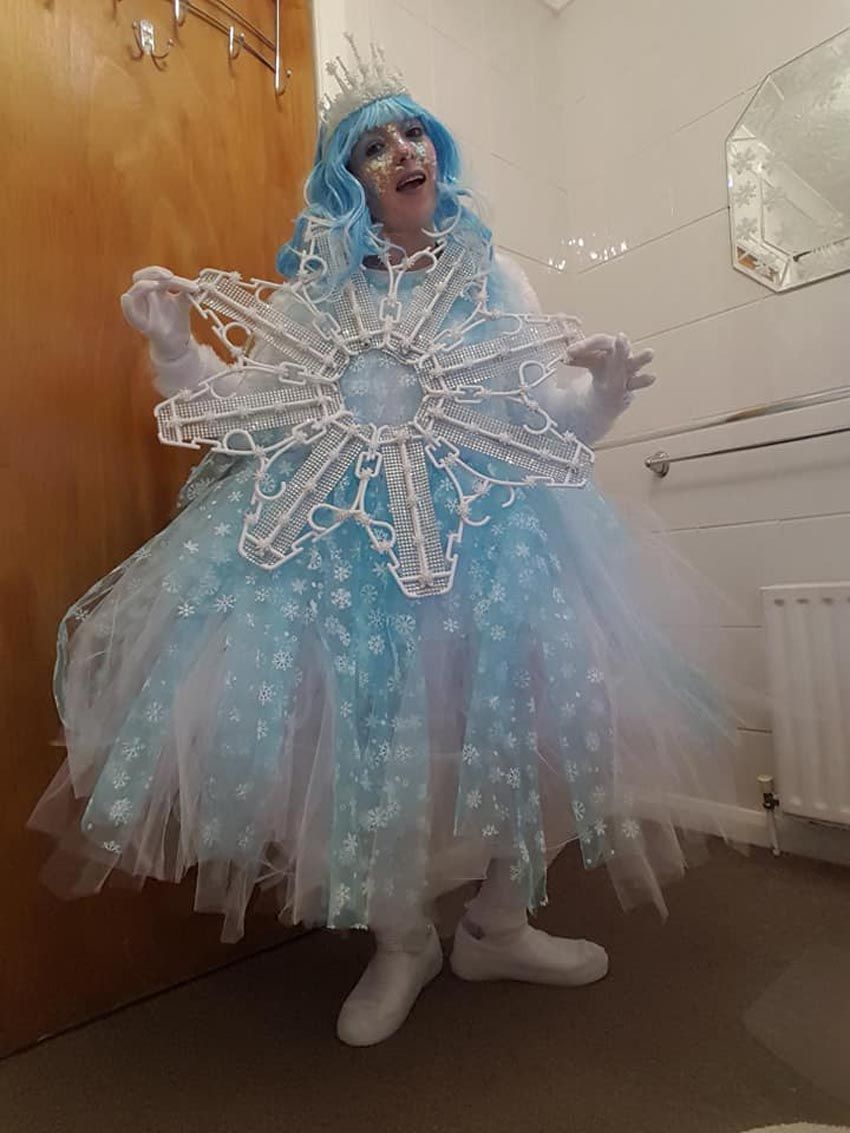 Sam as a snowflake (PA REAL LIFE/COLLECT)
Sam continued: "It does take me a couple of months in the run up to Christmas to my fancy dress ready, working in the evenings when the kids have gone to bed."
Sam's reward for her hard work is bringing a smile to someone's face.
"It's my way of bringing a bit of positivity to the world, especially when everything feels a bit miserable at the moment," she said.
"The teachers at school love it, too. The headmistress comes out to see what I'm wearing. When I applied for my children to go to that school I did warn them I like to dress up."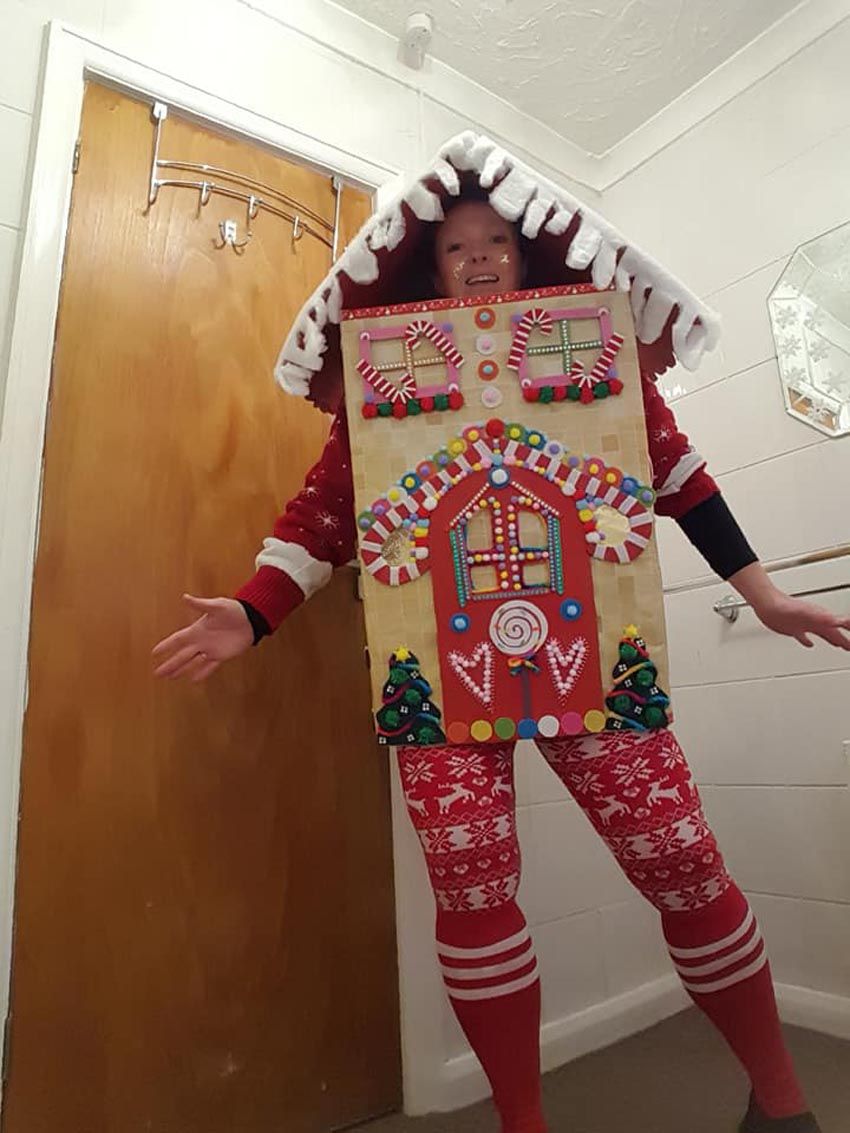 Sam as a gingerbread mom (PA REAL LIFE/COLLECT)
Sam said: "My kids love it. I think my older boys are a bit like, 'Mom, what are you doing?' But my girls love it and I've passed on the love of fancy dress to them.
"I do tend to keep the outfits on after doing the school run as well. I've done my shopping dressed as an elf and been to Tesco dressed as a reindeer. I'll go on the bus, to the Post Office, whatever …
"I've been ice skating as Buddy the Elf and done my Boogie Bounce exercise class as a zombie!"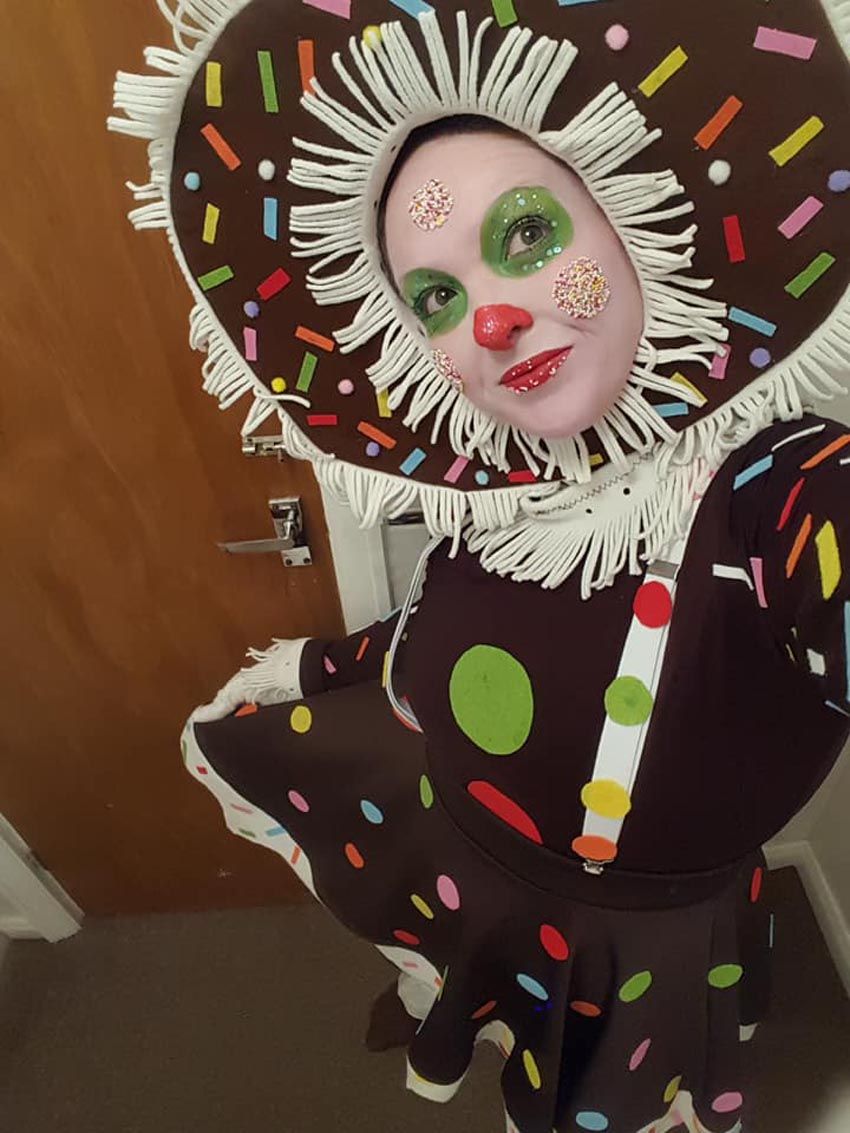 Sam as a gingerbread mom (PA REAL LIFE/COLLECT)
"If I know I'm going out later in the day I will keep my costume on at home. It's fun to answer the door to the postman wearing one of my outfits," Sam added.
"People have said to me, 'I'd never be able to do that,' but I just really don't care. I do it to cheer myself up and I want to show my children that it doesn't matter what you look like as long as you're a decent person."
By wearing her fun-filled fancy dress without being self-conscious, Sam hopes she is also encouraging her girls to be confident about who they are.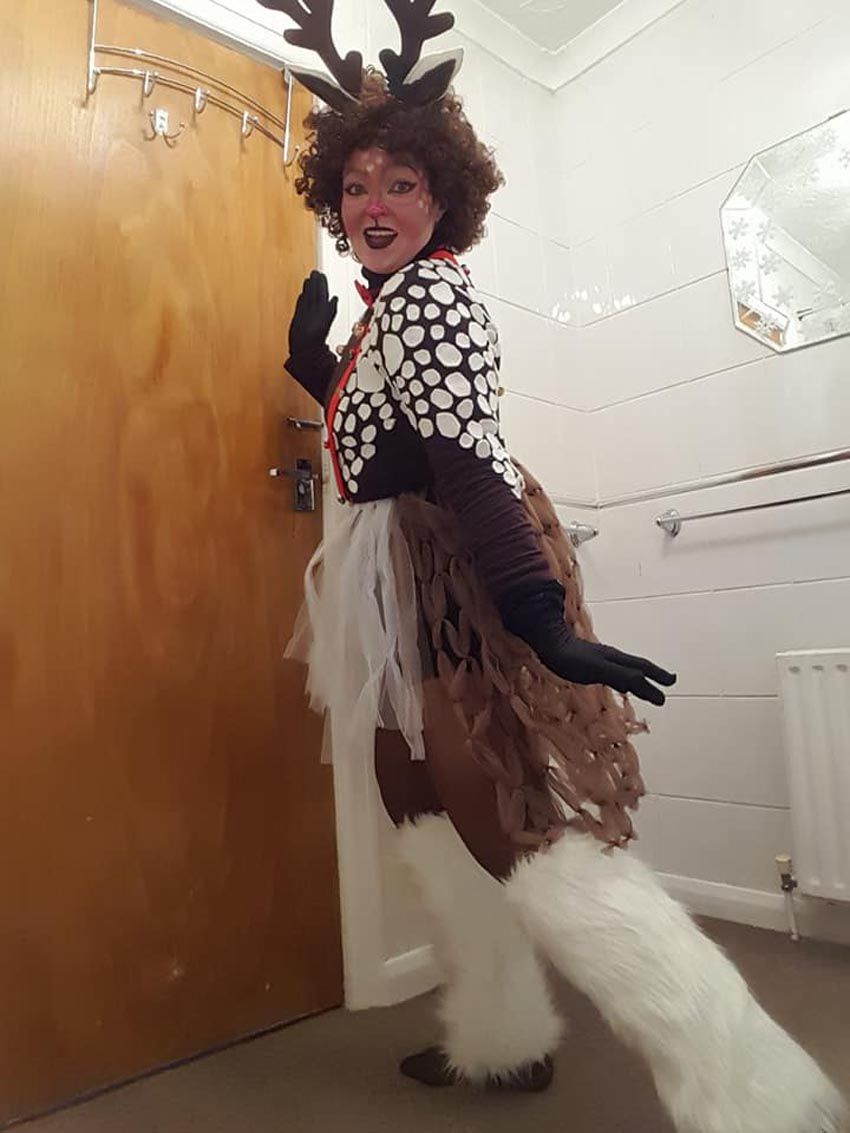 Sam as a reindeer (PA REAL LIFE/COLLECT)
"I want to teach my girls to be confident in themselves," she said.
"Everyone that comes up to me comes out with nice things and they share my posts on Facebook, or they will ask me what I'm going to wear next, which makes it all worthwhile.
"I want people to have a good day thinking that there's a woman dressed as a Brussels sprout walking around somewhere."