The TSA has placed two of its employees on leave after a racist display was discovered.
It was found in an employee only area by some coworkers.
---
Three TSA officers at the Miami International Airport found a decoration consisting of two stuffed gorillas hanging from a noose. They tried to report it to their manager.
The display in question was shared on Instagram.
The image was shared by the account "blackpeopleofthegram" who said their cousin took the picture.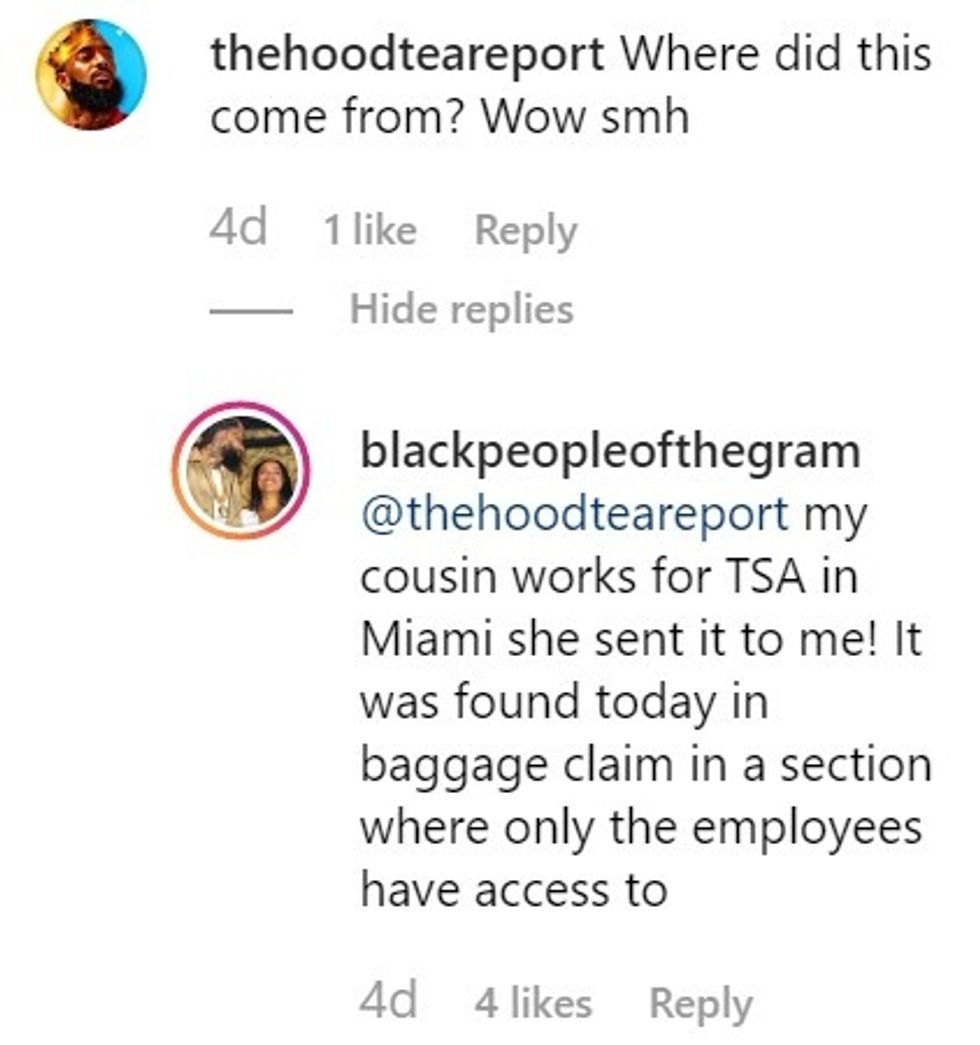 blackpeopleofthegram/Instagram
People were horrified that someone would put together something like this.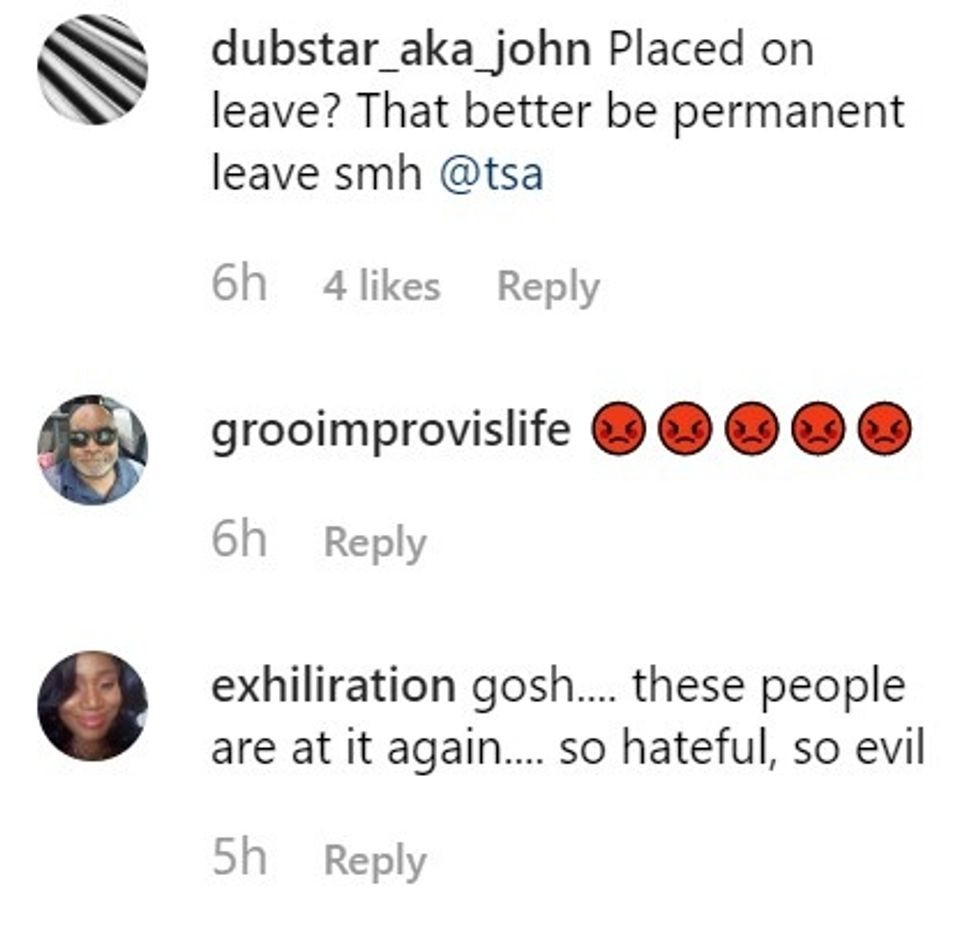 blackpeopleofthegram/Instagram
When the employees who discovered the display tried to tell their manager, he "tried to downplay" the decoration saying, "it wasn't racist, it was just a joke".

From there, the employees reported the hanging stuffed animals to higher up supervisors and an internal investigation was launched. Two officers connected with the incident have been placed on leave.
Somehow, in the year 2019, this kind of behavior is unfortunately unsurprising.
Representative Michael McCaul, the chairman of the House Committee on Homeland Security, sent a letter to the TSA asking them to make sure this is "promptly and thoroughly investigated".

Mississippi Rep. Bennie Thompson took issue with the manager who initially dismissed the employees' concerns. He wrote that this situation was ""unacceptable and leaves TSOs to work in an environment where they believe they are not supported or protected."
These kinds of displays are becoming shockingly common. Everywhere from Ohio County employees to Minneapolis Police officers have had racist displays and let go of the perpetrators.
It may seem like a joke to some, but it's not for those who are victims of racism every day.
The TSA released a statement saying the display was removed once reported and are investigating how this was allowed. In an email obtained by CNN, Darby Lajoye, an executive assistant administrator for the agency said:

"TSA has zero tolerance for acts like this. We have already ordered an independent investigation and all individuals potentially involved have been place on Administrative leave while the investigation is underway."
A similar display was discovered earlier this year at Eastern Michigan University. The person responsible was quickly caught and claimed it was part of a prank.
Racism is not funny.
Understanding why the "joke" isn't funny to others sets aside privilege for empathy. Deciding it is funny and others "just need to get over it" is a sign of privilege.
This shirt, available here, defines one form of privilege.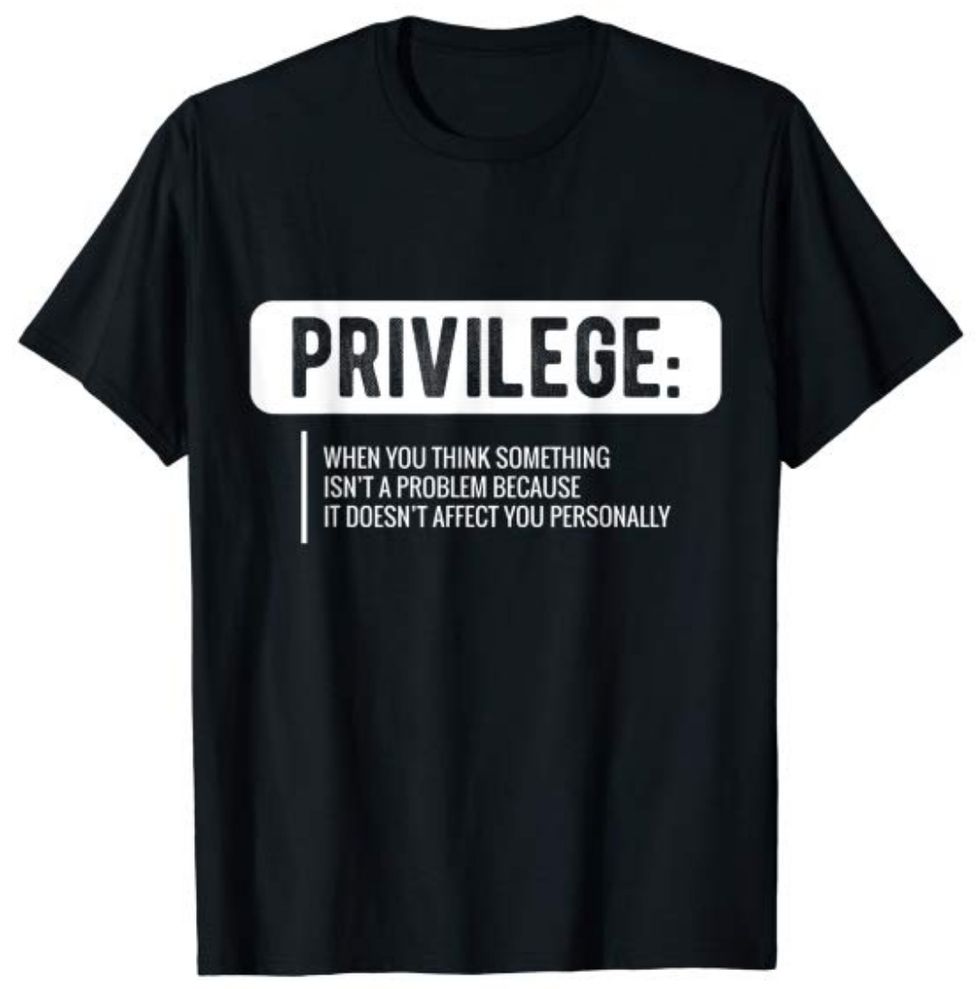 Amazon