In Pensacola, Florida, 11-year-old Alyssa Bonal fought off an attempted kidnapping by Jared Stanga.
Bonal was able to fight him off and marked her attacker using tactics she learned from the long running TV-show Law & Order: SVU.
Bonal was playing with blue slime as she waited for the school bus. Stanga came out of a white van with a knife and attempted to take her into the van.
Security footage from nearby showed Bonal fought back and was able to run away to a nearby neighbor who's door was open.
Alyssa Bonal and her mother, Amber Bonal, spoke to NBC News where Alyssa explained:
"Me and my mom watch 'Law & Order: SVU,' Well, [you] see what happens if you're kidnapped."
Amber Bonal also told the Pensacola News Journal:
"Her first words were, 'Somebody tried to kidnap me. He grabbed me by my throat and he had a knife.' She said she was able to kick and she tripped him and freed herself."
"She said, 'Mom, I had to leave some sort of evidence behind, like on "Law & Order SVU".'"
"We've watched probably every episode on Hulu. She's a smart cookie, she thinks on her toes. She got that slime everywhere."
Because of the traces of blue slime Alyssa Bonal left on Stanga—and with the help of the securty footage—police were able to identify and arrest him.
Since the story came out, SVU star Mariska Hargitay posted a heartfelt message to Bonal on Instagram.
Hargitay has portrayed Detective Olivia Benson on SVU since 1999.
Hargitay wrote:

"Alyssa, first and most important, I am so relieved and grateful to know that you are safe."
"And I am so honored to be part of your incredible story."
"You are one BRAVE, Strong and Smart young woman."
"I think the SVU squad might have to add slime to their crimefighting gear!"
"Take good care of yourself and each other. With all my love, your number one fan, Mariska."
The comments offered Bonal and Hargitay love and support and gave credit to the power of the popular television show.

@adamrosante/Instagram

@miasantiagohair/Instagram

@taranajaneen/Instagram

@poornagraphy_/Instagram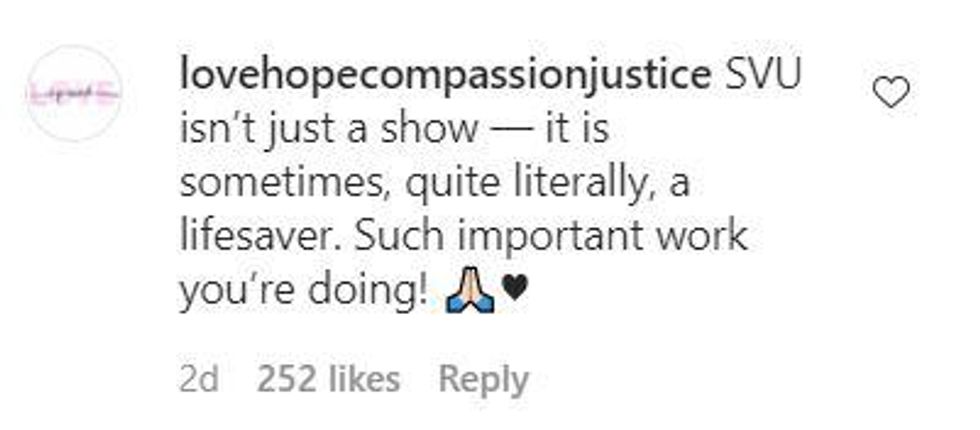 @lovehopecompassionjustice/Instagram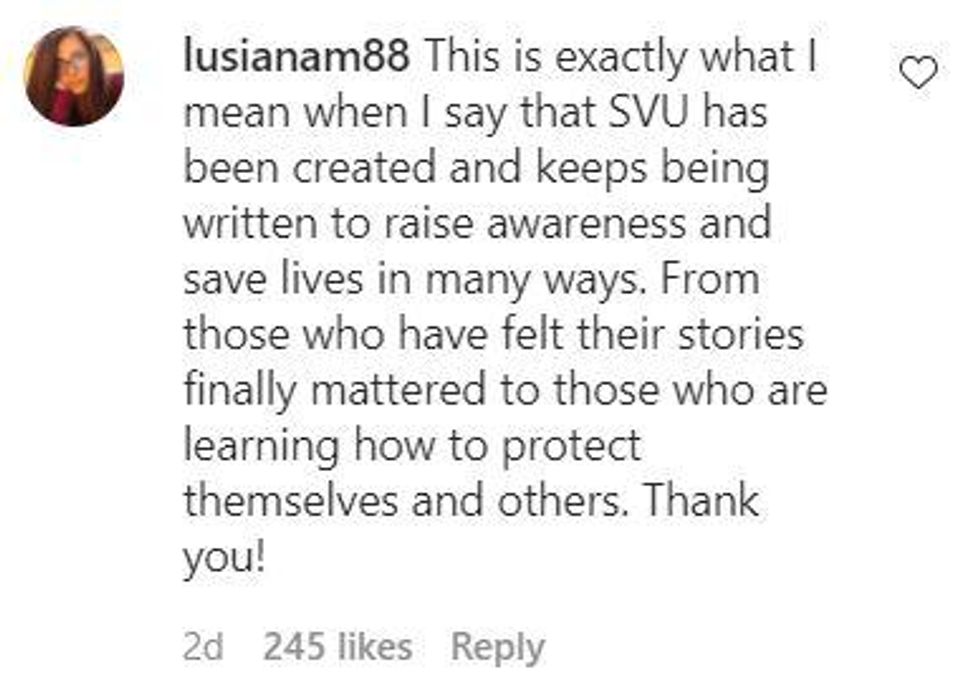 @lusianam88/Instagram

@mvriskahvrgitay/Instagram

@svuforyou/Instagram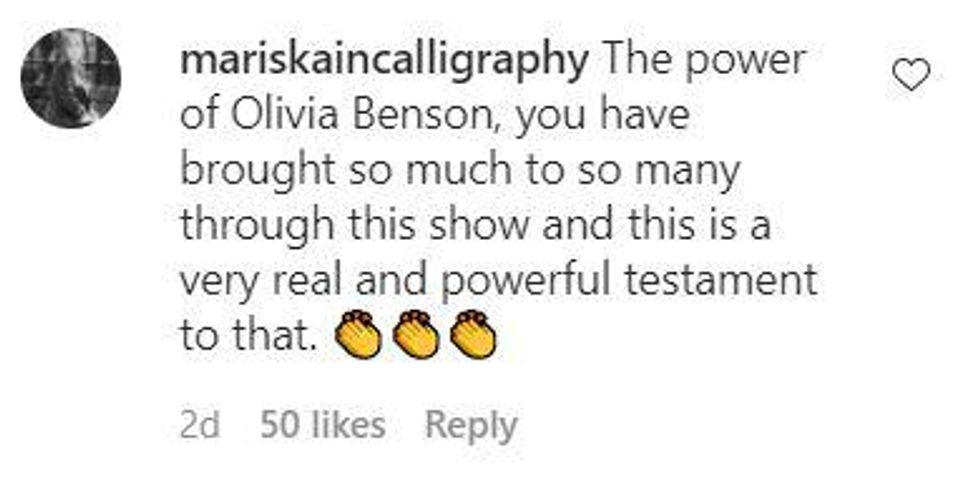 @mariskaincalligraphy/Instagram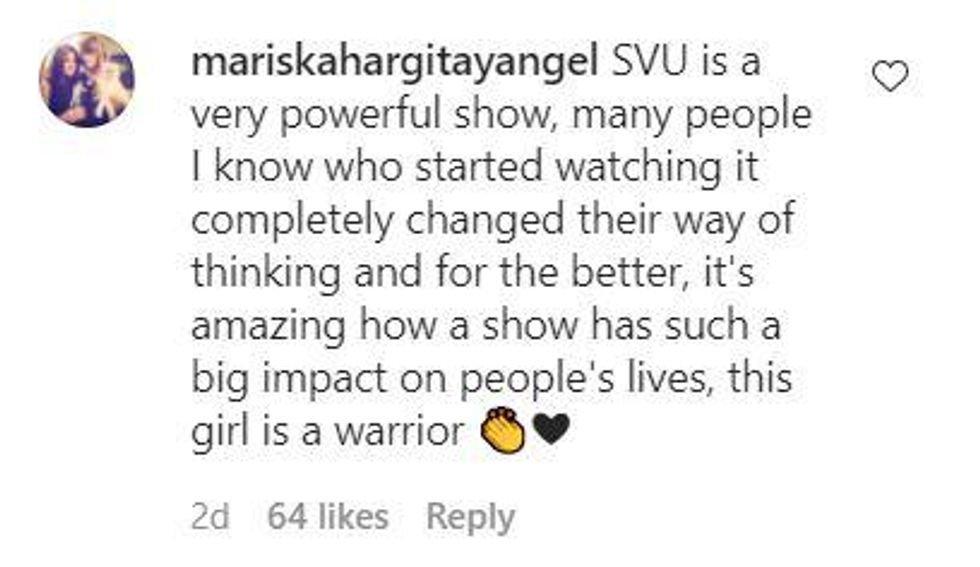 @mariskahargitayangel/Instagram
According to Deadline, Jason Stanga has been charged with battery, assault and attempted kidnapping of a child under the age of 13, with a bail set at $1.3 million.