Women of the World!
Have you ever wondered how a bunch of random men think you should act?
Feel like paying $2,000 to find out?
Well then do I have a deal for you!
---
Behold The 22 Convention, also known as the Make Women Great Again Convention.
Organized by the same confident men who organize the annual 21 Convention, this amazing event will take place simultaneously in Orlando, Florida and will save women from a world which keeps trying to get them to act "more like men."
In the words of the convention's website:
"No longer will you have to give in to toxic bullying feminist dogma and go against your biological nature."

The convention, which is proudly leaning into its description as a "mansplaining event," will include speakers such as Anthony "Dream" Johnson the "President of the Manosphere," Alexander J.A Cortes author of the online list of "How to Be a Beautiful Woman," white nationalist Stefan Molyneux and writer Mike Cernovich who has claimed "there's no such thing as rape."
Definitely an important learning experience for women.
The commercial for the simultaneous 21 Convention also gives a small peak into what the world of the event's organizers is like.
Welcome to Dream World - Official #21Convention Inside the Event Traileryoutu.be
In a huge surprise twist, it turns out many women online WEREN'T pumped to be told how to act by a bunch of dude bros.
Apparently, that's something they have to deal with all the time already?
Many people seemed to be under the impression the entire event was an insulting, misogynist idea.
The event's description gave many people a pretty good impression of what the convention would be like.
@natmypresident shared some of the wisdom straight from the conference's website.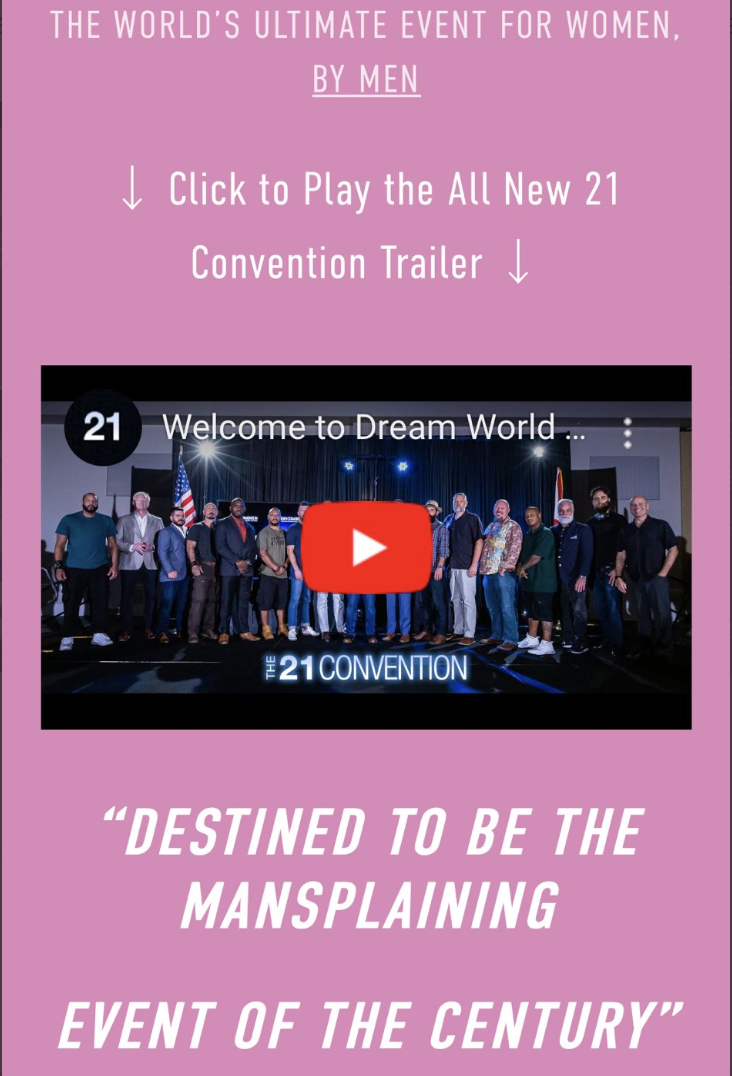 The 22 Convention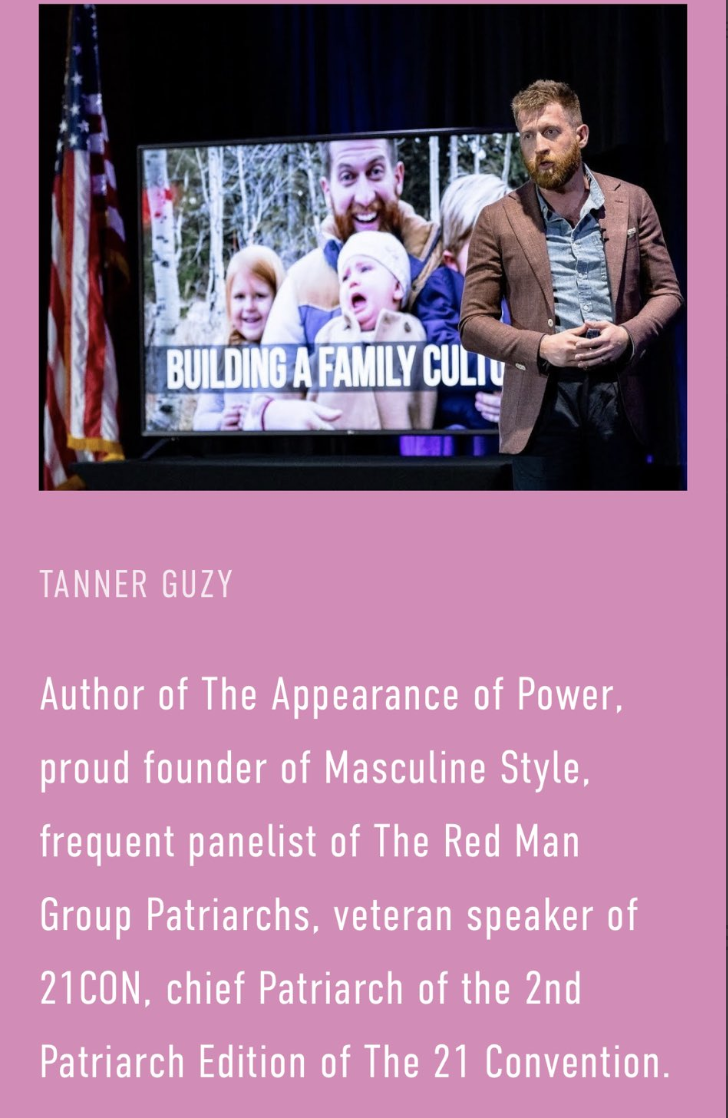 The 22 Convention
The pink is a nice choice.
We all know the girls can't resist pink!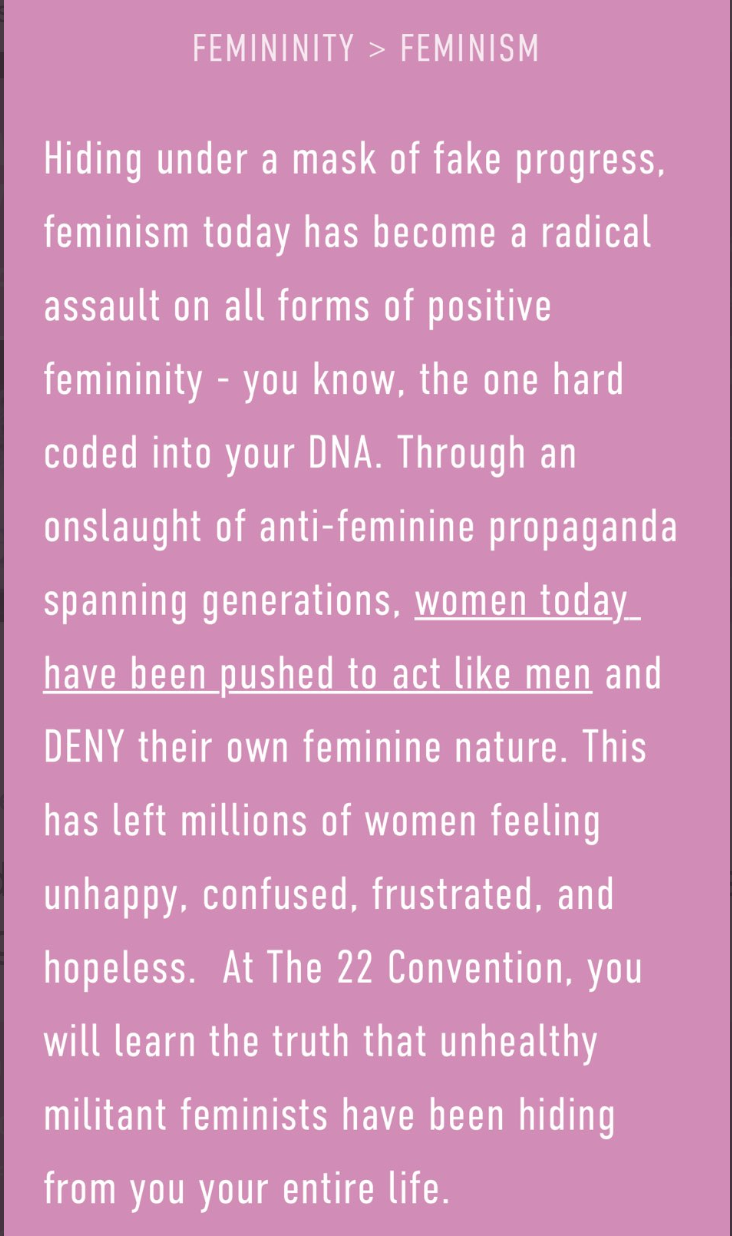 The 22 Convention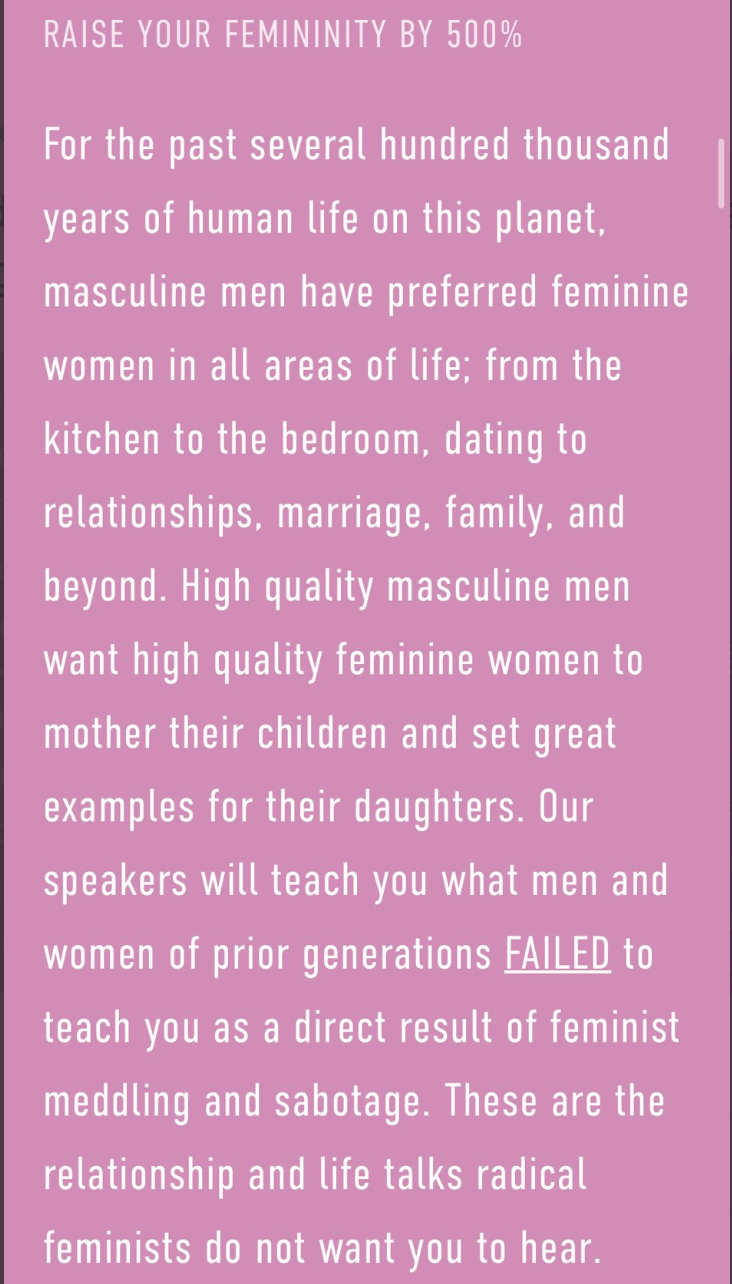 The 22 Convention
They have so much to say about pregnancy.
And motherhood.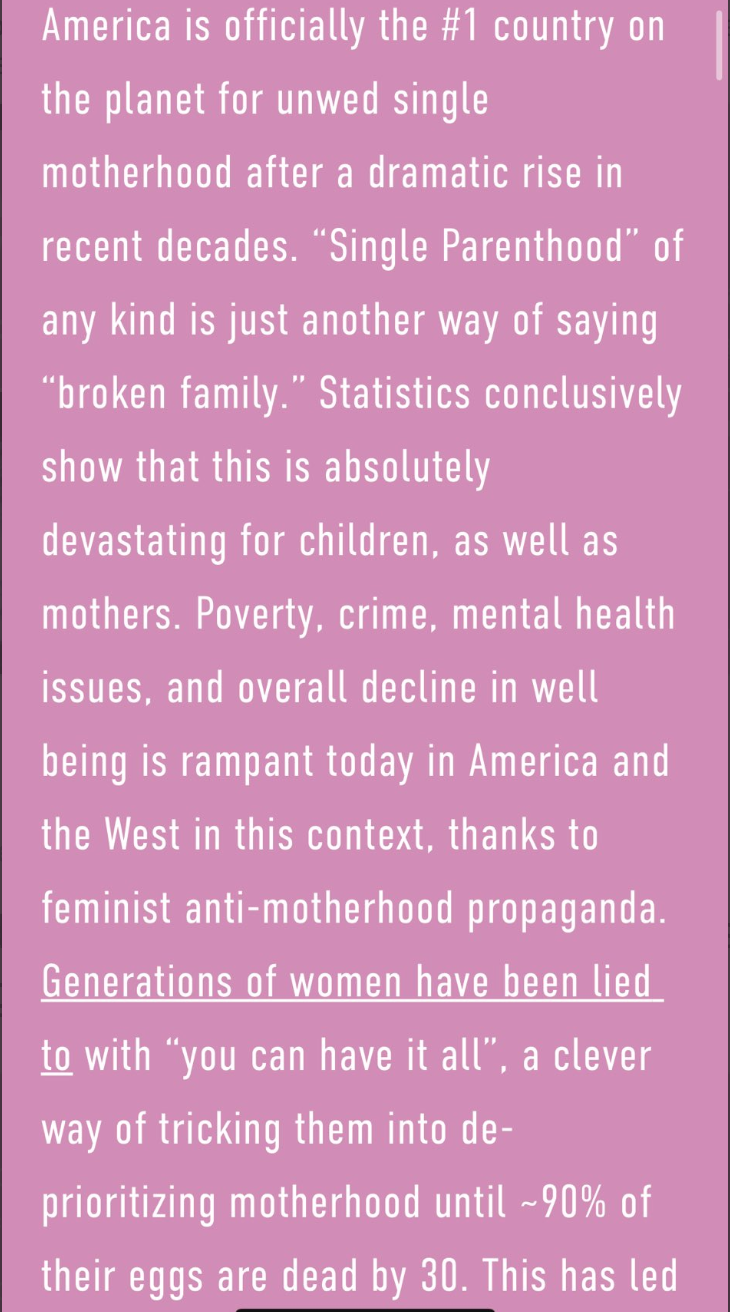 The 22 Convention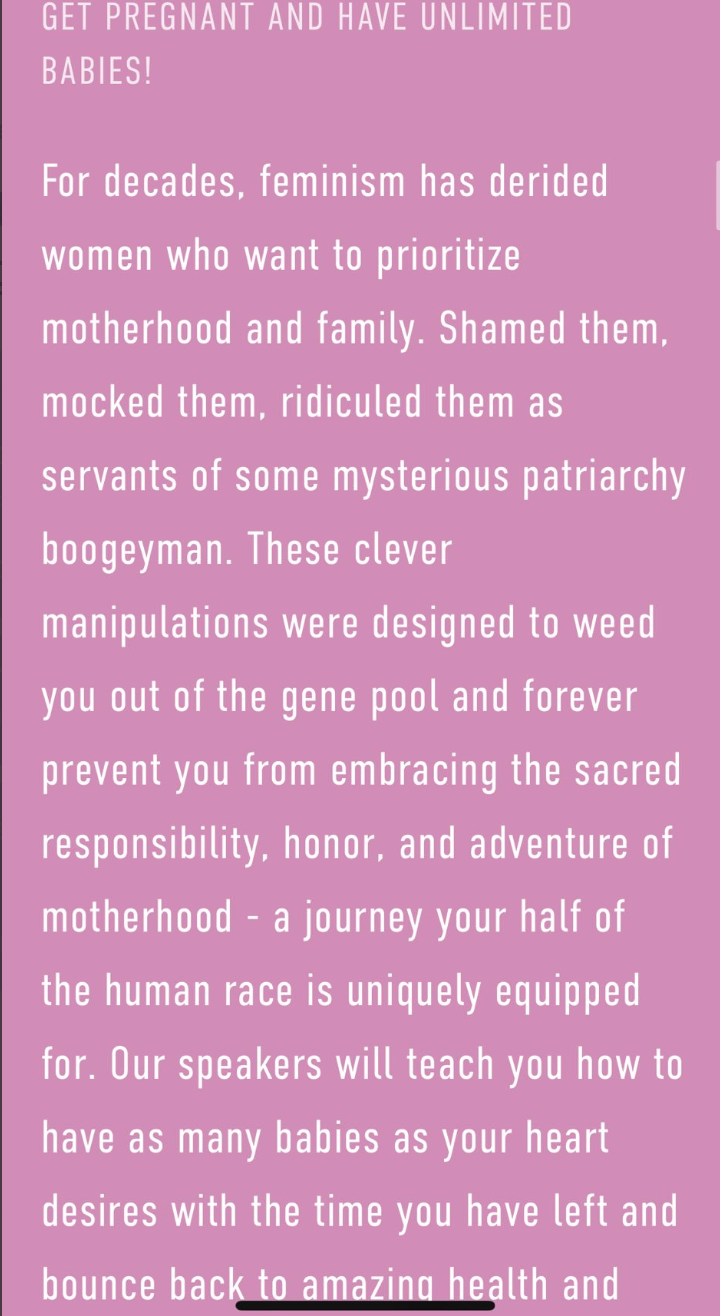 The 22 Convention
There's even weight loss advice.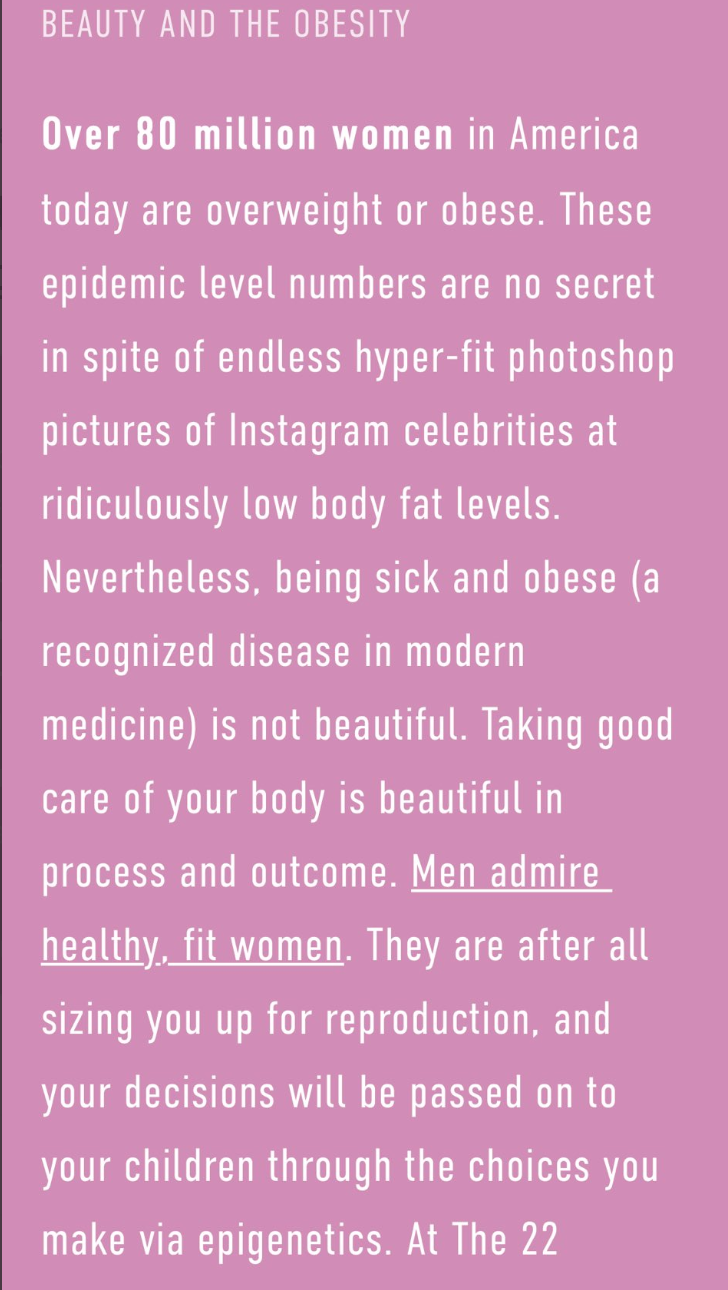 The 22 Convention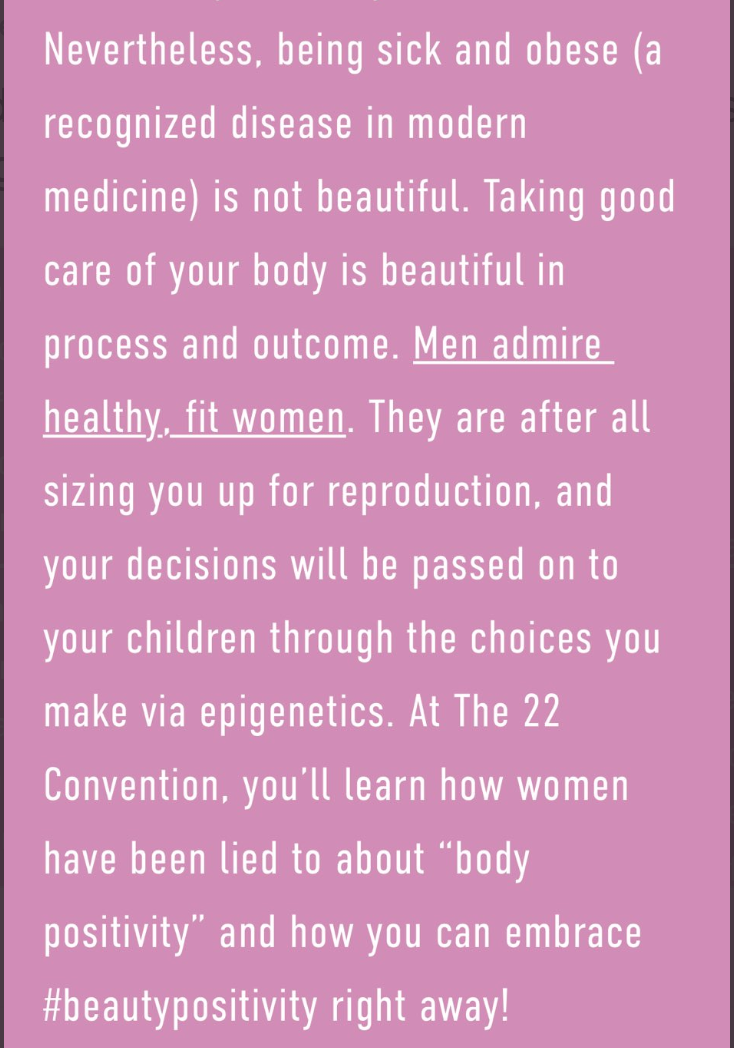 The 22 Convention
Women everywhere did not flock to buy tickets.
If any of these sound interesting to you, maybe you should look into the conference?
With any luck, this first 22 Convention will also be the last.
But if you must go, feel free to wear this shirt, available here in 10 colors and in sizes for adults and children.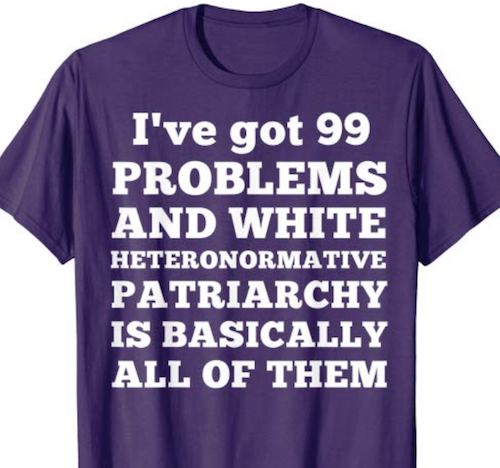 Amazon