On Tuesday night in Washington D.C., superfans were treated to a guest appearance of a lifetime when Lizzo brought onstage... a crystal flute.
Lizzo is currently on The Special Tour promoting her album Special which was released this summer.
The 200-year-old crystal flute was a gift from Claude Laurent of Paris to 4th US President James Madison in honor of his second inauguration. It is also rumored the flute—along with other valuables—was rescued from the Washington D.C. fires set by British troops in 1814.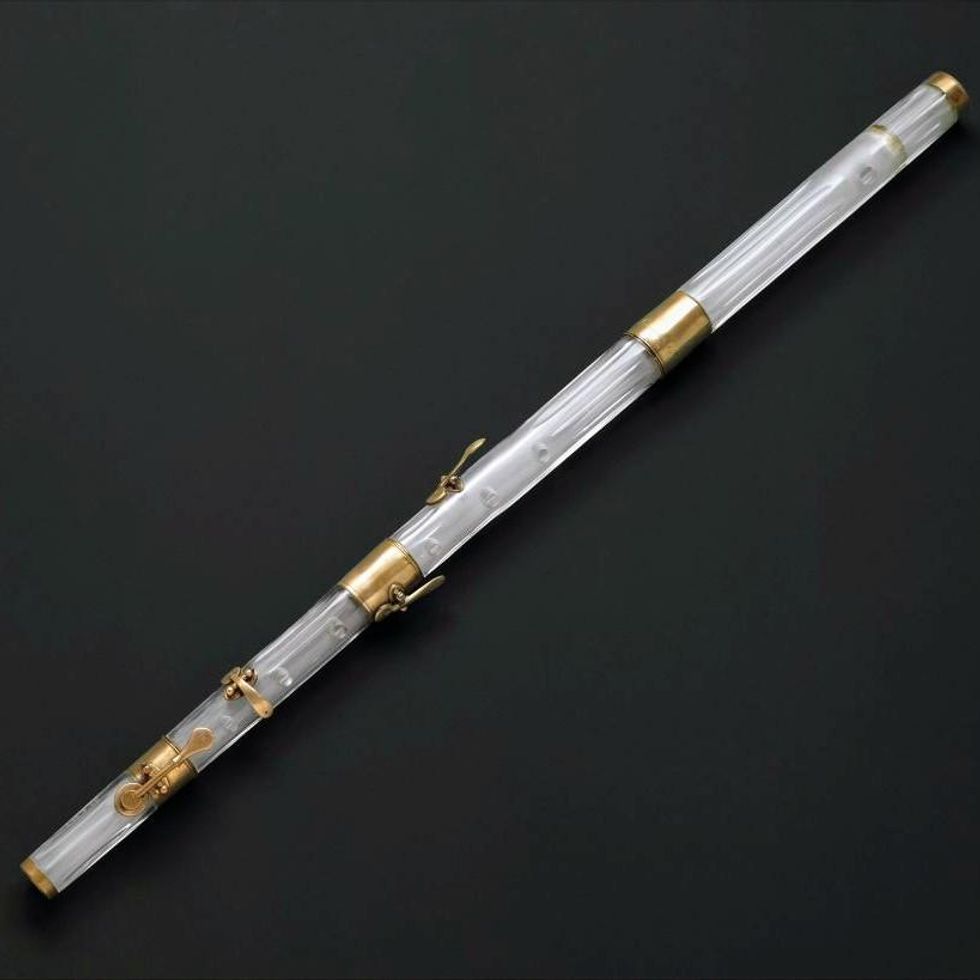 Claude Laurent—Parisian watchmaker and mechanic—invented technology to produce glass flutes, an early 19th century novelty.Sepia Times/Universal Images Group via Getty Images
During Lizzo's performance, the flute surrounded by guards was handed to Lizzo by a curator from the Library of Congress.
As she acquainted herself with the unique instrument, she quipped to the audience:
"It's crystal. It's like playing out of a wine glass."
The artist then began to trill and twerk simultaneously.
"B*tch, I just twerked and played James Madison's crystal flute from the 1800s."
"We just made history tonight!"
Lizzo thanked the Library of Congress for "preserving our history."
"History is freaking cool, you guys!"
She then joked she was parting ways with her own flute, Sasha.
"Everybody tell Sasha, 'Bye b*tch.'"
"I've got a crystal flute. I'm coming up in the world."
Lizzo tweeted the video of her playing the crystal flute with the caption:
"Y'all... I played the 200-year-old crystal flute from the Library of Congress on stage in D.C."
The flute's now-viral appearance was made possible by a tweet from Carla Hayden, Librarian of Congress.
Of course, certain segments of the population had thoughts about Lizzo being allowed to play James Madison's flute.
But Pennsylvania state Democratic Representative Brian Sims had a response.
As you can imagine, fans loved the historic moment.
Lizzo will be on The Special Tour through November 19.
No word on any other founding father's crystal instruments joining her on stage.