Musician Lil Nas X announced his new album MONTERO is coming out September 17, 2021, but he did it in a pretty unusual way.
He posted to Twitter and Instagram a photo of himself "pregnant" and posed as if it was a baby announcement. The photoshoot look was complete with a flower crown, bouquet and a very realistic looking baby bump.
Lil Nas told PEOPLE he got the inspiration from Megan Thee Stallion's verse on his new song "Dolla Sign Slime."
He said:
"I was like, 'Oh my God, this is amazing,' so I immediately called my stylist."
"She was like, 'Wow, this all comes together. Your album. Your baby.'"
"I was like, 'Yeah, this is my baby, huh?' As a joke, she was like, 'Yeah, you should do a pregnancy shoot.'"
He continued:
"I was like, 'You know what? That's actually brilliant.'"
"So now we have this entire thing coming out, and it's going to be amazing."
The timing for this photoshoot added to the hilarity.
Lil Nas X somewhat hinted at the "pregnancy" while at the same time making fun of rapper Drake's new Certified Lover Boy album art.
The art he posted was originally created by @villain_studio.

@breland/Instagram

@bastardchile/Instagram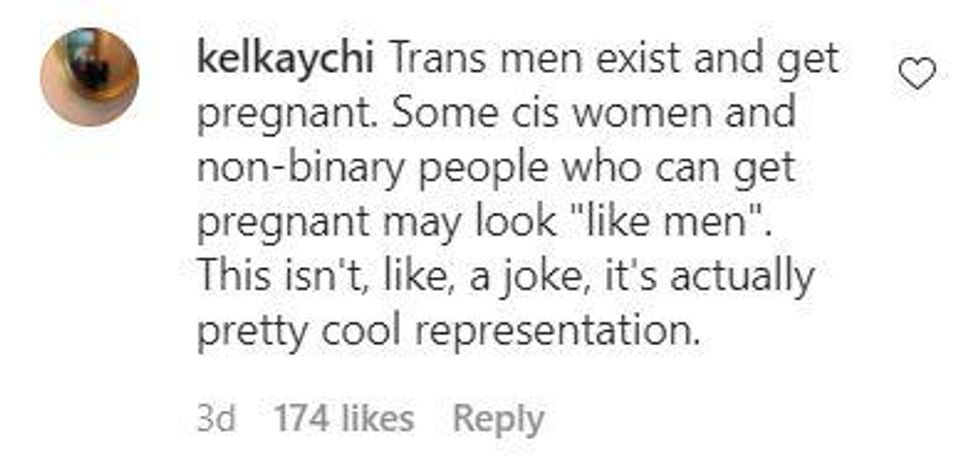 @kelkaychi/Instagram

@lilnasxmajor/Instagram

@tutweezy_/Instagram
Lil Nas X claimed it was purely a coincidence:
"I was like, 'There's no way the universe is lining up this perfect for this to happen."
Coincidence aside, his new album announcement has blown up the internet.
Lil Nas X even followed up with an ultrasound.
A few people mentioned the industry is misogynistic.
While Lil Nas X was able to do this fake pregnancy photoshoot, other artists like Halsey weren't allowed to create cover art because she was actually pregnant.
Lil Nas X also posted a series of bathroom selfies with the pregnant belly, which were even more hilarious than the original shoot.
But transgender musician Jaimie Wilson pointed out a missed opportunity for Lil Nas X to speak up about an important reality.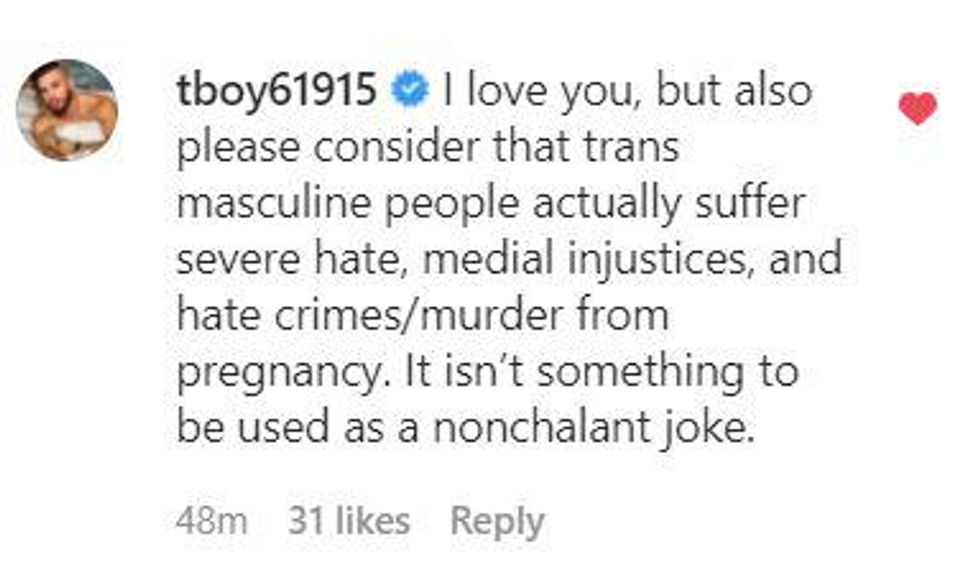 @tboy61915/Instagram
As Lil Nas X pointed out, it is interesting how the universe seems to align in these ways.