Puns are funny when they're loaded with a perfect combination of wit and humor. But when puns fail, you wind up with eggs on your face.
This egg pun used by the "ultimate sandwich" shop in New York City greets customers with the catchphrase "Egg Morning," and some people are scratching their heads over the wording. So, where's the pun in that?
---
Twitter user Asher Perlman tweeted a photo of the shop's sign placed outside a Lenwich shop, saying, "Okay I don't always like puns but this one got me good!"

Egg morning!
Is Lenwich in on something the rest of us can't comprehend? Or do we have to purchase a breakfast sandwich off of their menu to understand what it truly means to experience an "Egg Morning?"
Our brains are poached over this one, but is the yolk on us?

If this meaningless phrase is considered a pun, then something about its absurd simplicity might just be the king of all puns – a pun that is audacious enough to render other puns as less eggstraordinary.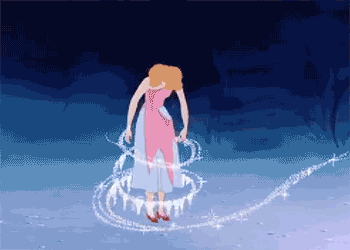 Mind-blowing.
So far, the viral tweet was retweeted 3,734 times and garnered 20,746 likes since its posting before Valentine's Day.


Twitter didn't quite know how to make sense of the egg pun that's not all cracked up to being a winner. So suggestions have been made.
The pun was so confusing, it was lumped into its own category.

Apparently, it's a genius and manipulative pun.
Either way, the egg pun had everyone scrambling. There were many interpretations.
On its website, Lenwich chronicles the shop's humble beginning going back to 1989. Lenny and his brother turned a tiny Upper West Side Italian-style deli into "what became Lenny's Gourmet at 83rd Street & Columbus Avenue. Lenwich quickly became a staple of New York's dining scene—known for its fresh, made-to-order specialty sandwiches and gracious service."
After catching the hearts of New Yorkers—millions of Lenwich sandwiches are consumed yearly around the city—Lenwich is ready to tantalize the tastebuds and crack down on the cravings of even more.
And now, puns have made their way into their slogans to jar New York City morning commuters. How eggciting.
But are New Yorkers buying?

English is difficult enough as a language. This guy is getting hard-boiled over it.
According to this user, the joke is all in the fail.
You know those mosaic graphics that, if you stare at it long enough, the brain interprets an image that manifests in front of your eyes? Maybe this is the word version of that example.

Do you have to have a learning disability in order for this pun to work?
I dunno guys, but my egg is fried.
Egg bye.