Sidney Poitier, who paved the way for succeeding generations of Black actors with notable achievements in the film industry–including being the first Black man to win an Oscar for Best Actor–passed away in Los Angeles on January 6, 2022.
He was 94.
Since his passing last week, dozens of prominent figures have been paying tributes to the late Bahamian-American actor–including ones from President Joe Biden, Denzel Washington, Morgan Freeman, Viola Davis, and Ava DuVernay.
But one poignant remembrance by Julia Louis-Dreyfus on social media has resonated with many others mourning his loss.
The Veep actress shared a vintage photo of Poitier and wrote a touching post recalling her eight-year-old self meeting the Hollywood legend for the first time.

"In the middle of the night, when I was 8 years old, I was given a white rose by the most elegant man I would ever meet," wrote Louis-Dreyfus.
"I was in Tunisia traveling with my family - my father worked with the 60's equivalent of Doctors Without Borders."
"At 2 in the morning, my mom woke me up and, in our nightgowns, we went to the lobby of the Tunis Hilton where they had set up a little black and white television on which at 2:56 am, Neil Armstrong and Buzz Aldrin walked on the moon."
She continued:

"Afterwards, we headed outside to look up through the hot summer night at the never-again-the-same moon in the sky. What could possibly top THAT?"
"Well, It was when we returned to the lobby, and that handsome elegant stranger gave to me and each woman present a white rose to commemorate this historic evening."
"My mom, in something of a swoon, explained to me that this was not just any man, this was Sydney Poitier. What a gesture. What a gentleman. Rest in peace."
People were moved after reading her story.

@officialjld/Instagram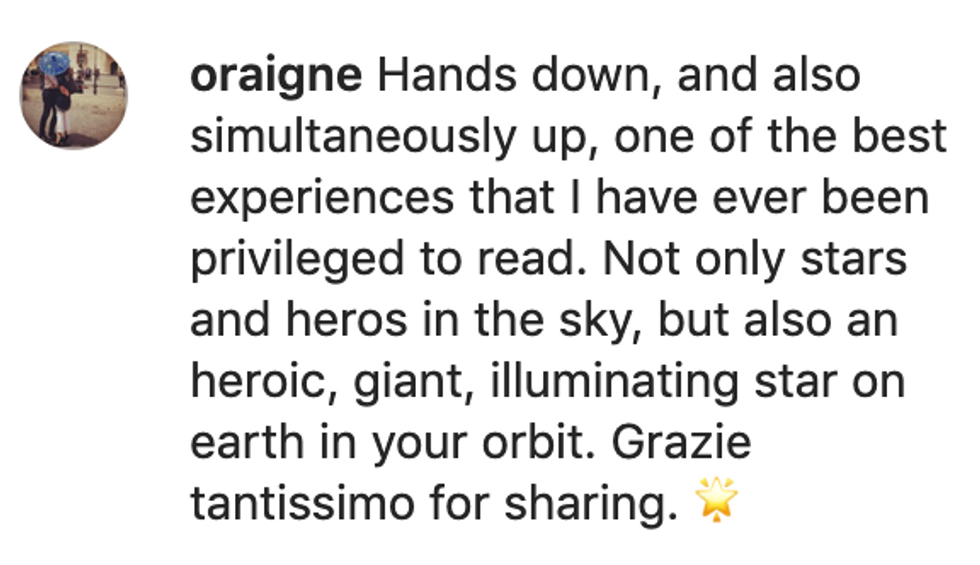 @officialjld/Instagram

@officialjld/Instagram

@officialjld/Instagram

@officialjld/Instagram

@officialjld/Instagram

@officialjld/Instagram

@officialjld/Instagram

@officialjld/Instagram

@officialjld/Instagram
Poitier became the first Black actor to win an Academy Award for the 1963 film, Lilies of the Field.

His portrayal of non-stereotypical Black characters in mainstream American films made him the first Black Hollywood star during the 1950s and 1960s, and his achievements–including as a director–were instrumental in diversifying the entertainment industry.
Former President Barack Obama noted that Poitier had "[advanced] the nation's dialogue on race and respect" and "opened doors for a generation of actors"
In a statement from the White House upon the actor's passing, President Biden said that Poitier "was more than just one of the finest actors in our history."
"His iconic performances in films like The Defiant Ones, A Raisin in the Sun, Guess Who's Coming to Dinner, and In the Heat of the Night held a mirror up to America's racial attitudes in the 1950s and 1960s."
"With unflinching grandeur and poise — his singular warmth, depth, and stature on-screen — Sidney helped open the hearts of millions and changed the way America saw itself."

Two-time Academy Award-winner Denzel Washington–who became the second African American actor, following Poitier, to win in the Best Actor category for his performance in 2001's Training Day, wrote:
"It was a privilege to call Sidney Poitier my friend. He was a gentle man and opened doors for all of us that had been closed for years."
During his lifetime, Poitier was the recipient of numerous honoraries, including the Academy Honorary Award for his lifetime achievement in film in 2001, the Golden Globe Cecil B. DeMille Award in 1981, the BAFTA Fellowship in 2016, and the Presidential Medal of Freedom in 2009–the highest civilian honor in the United States.
Rest In Peace, Sir Poitier.