The GOP in their zeal to divert attention from the high crimes and misdemeanors of President Donald Trump in the House impeachment process keep targeting private citizens like former Secretary of State Hillary Clinton and Hunter Biden who has not held a federal government position.
Florida Republican Representative Matt Gaetz—who has quite literally led the charge into secured locations with a cadre of other GOP Representatives and their cell phones and crashed committee hearings in violation of rules enacted by a Republican lead Congress—brought up Hunter Biden during House Judiciary Committee debate on Thursday.
---
Gaetz tried to introduce an amendment.
Not content to stick to the matter at hand regarding what President Trump did or did not do, Gaetz read from a New Yorker article about alleged substance abuse by Hunter Biden as justification for his amendment.
Gaetz stated based on the New Yorker article and not an arrest record:
"It's a little hard to believe that Burisma hired Hunter Biden to resolve their international dispute when he could not resolve his own dispute with Hertz rental car over leaving cocaine and a crack pipe in the car."
Rep. @mattgaetz, R-FL, brings up Hunter Biden's drug abuse problem during the impeachment hearing. @RepHankJohnson… https://t.co/k8Jv6i0Edh

— Siraj Hashmi (@Siraj Hashmi)1576172356.0
But Representative Hank Johnson of Georgia was not having the latest distraction from Gaetz.

Rep Hank Johnson calls out Matt Gaetz for his DUI arrest without using his name, after Gaetz attacked Hunter Biden… https://t.co/3KgGPlmD7R

— Scott Dworkin (@Scott Dworkin)1576178213.0
Representative Johnson stated:

"The pot calling the kettle black is not something that we should do. I don't know what members, if any, have had any problems with substance abuse, been busted in DUI. I don't know. But if I did, I wouldn't raise it on this committee. I don't think it's proper."
Rep. Hank Johnson : "The pot calling the kettle black is not something that we should do." youtu.be
So who on the committee might have been arrested for a DUI?
And have a well documented and publicized history of substance abuse issues?
Does @mattgaetz really want to be talking about Hunter Biden's substance abuse DUI issues right now? Is that a good… https://t.co/Ou3vveRLjT

— Evan Hurst (@Evan Hurst)1576170357.0
HERO https://t.co/9ZfpSfpKK5

— Evan Hurst (@Evan Hurst)1576170874.0
@EvanHurst @AliAdair22 @mattgaetz What's that thing grandmas used to say? Don't point bc there are three pointing r… https://t.co/yIXjAb8TFu

— Tha Blue Gangsta (ColeWorld Confessions) (@Tha Blue Gangsta (ColeWorld Confessions))1576170713.0
@EvanHurst @mattgaetz DUI dude w/his own substance abuse/legal issues (conveniently smoothed over by rich dad?) syc… https://t.co/knov4FDHOd

— 🌊"In a time of universal deceit..." #Blue2020 (@🌊"In a time of universal deceit..." #Blue2020)1576170886.0
@EvanHurst @mattgaetz Indeed! Like Hunter Biden, Matt Gaetz was a child of privilege. His father, Don Gaetz, served… https://t.co/tHLzLo8bEu

— Sarochka Z (@Sarochka Z)1576218178.0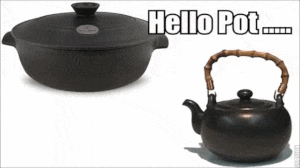 Giphy
In fact, there's quite an arrest record available.
And not for Hunter Biden.
@EvanHurst @ttajhell @mattgaetz MATT GAETZ 06.11.00 Speeding 11.27.00 Speeding 07.13.01 Ran stop sign 07.13.01 Spe… https://t.co/KVUJOYCOCx

— Claire Fraser (@Claire Fraser)1576172695.0
At age 18, Biden was arrested for possession of a controlled substance.
At age 26, Gaetz was arrested for drunk driving.
@EvanHurst @mattgaetz Yes, please! Go down that road Matt! I would love to see split screens of you caterwalling ab… https://t.co/mG2OLBCyf8

— @bouchalsmom (@@bouchalsmom)1576170632.0
In his extended remarks, Johnson asked the committee to remember the purpose of the impeachment and their constitutional duty. None of that involves smearing private citizens in the court of public opinion.