Getting sharpie on your couture gown for a movie premiere: happens to all of us. Well, it at least happened to Jenna Ortega with her dress at a recent premiere.
The star addressed an apparent Sharpie marker mark on the dress she wore to the New York premiere of her newest movie, "Scream VI," in an Instagram post on Wednesday.

In some of the images from Monday's red-carpet event that Ortega shared, you can see an unwelcome blue stain on her white shirt dress. Olivier Rousteing created the style for a Jean Paul Gaultier collection, which included a black blazer on top.
The actor made fun of the spot in her post by using the hashtags "#sharpiestainwhogivesashit" and "#imsosorryolivier."
People definitely noticed the sharpie, especially those who read the comments.

It was a badge of honor, some people thought.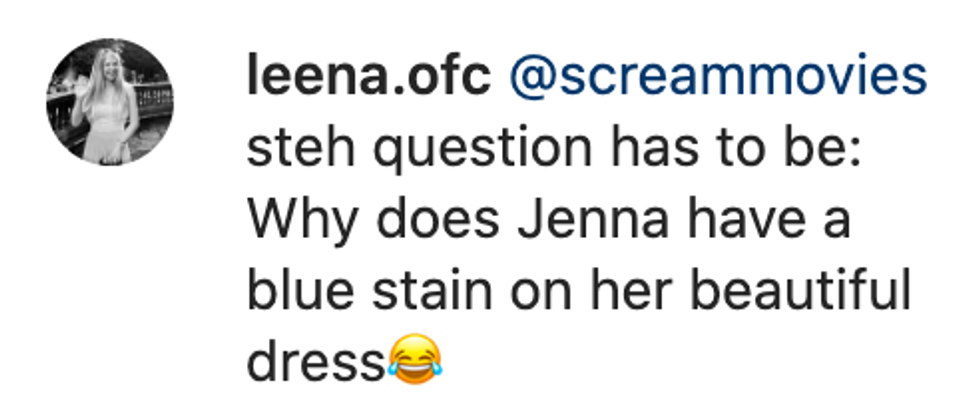 Speaking of the hashtags Ortega used, people loved them.



Another person commented on how precarious the gown might be to actually wear.


But, as the majority of commenters said, she looked beautiful and they loved the outfit.



Scream VI will be in theaters this Friday.